Chances are, you've heard Brooke Waggoner before. She played on Jack White's two solo records (and worked as the touring pianist for The Peacocks, his all-female backing band circa Blunderbuss), and she arranged the string sections on The Dead Weather's 2015 LP Dodge and Burn.
But if that's all you've heard of Brooke Waggoner, it's not what you'll hear here. Her own work has always been decidedly more intricate than her side gigs—think less rawk, more Rachmaninov. Sweven, her fifth LP, is her most ambitious work to date, and we're proud to be premiering the entire album. While Waggoner's gift has always been for arrangement—dig the way those piano lines are drizzled into one another in the instrumental "Egg Shells"—Sweven showcases her versatility. "Widow Maker," one of the album's early singles, toddles along on an electric organ's round edges, while the title track's pocket drama is scabbed and scored with distant noise and a drowning choir.
"In the realm of production, I wanted to see if most of these songs could stand on their own without lyrics—essentially making an instrumental album," she says. "The stories I chose to tell and the things I wanted to talk about lyrically seem to have a maturation from previous albums. I'm addressing aging—and how that's a positive thing—talking about divorce, death, my generation, and seeking out truth in life."
Waggoner has a string of shows lined up in support of Sweven, including a date with Wilco on NPR's Mountain Stage. You can see those dates—and listen to the entirety of her new record—below.
Sweven track list
"Fink"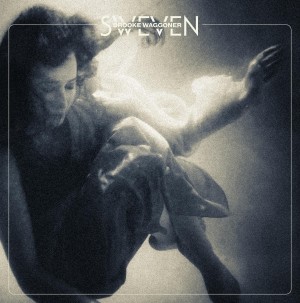 "Widow Maker"
"Egg Shells"
"Pennies and Youth"
"Proof"
"Sweven"
"Two of a Kind"
"Ovenbird"
"Adults"
"Fellow"
"Cherry-Pick"
"The Splitting of Yourself in Two"
Brooke Waggoner tour dates
January
8 – Loveland, CO – Vintage White's Market
10 – Los Angeles, CA – Hotel Cafe
16 – Nashville, TN – EastSide Manor *
28 – Dallas, TX – Musicbed In-House Concert Series
February
14 – Charleston, WV – NPR's Mountain Stage †
16 – Boston, MA – Berklee's Cafe 939 ‡
17 – New York, NY – Rockwood
19 – Philadelphia, PA – World Cafe Live §
20 – Washington, D.C. – Sixth & I Historic Synagogue * *
27 – Knoxville, TN – Central Collective
March
3 – Oxford, MS – Thacker Mountain Radio @ Lyric
4 – Oxford, MS – Music in The Hall
* with Good Buddy
† with Wilco
‡ with Eternals
§ with The Cowards Choir & Angela Sheik
** with The Cowards Choir
Sweven is out January 15 on Swoon Moon Music.