Now in its fourth year, Asbury Park's Sea.Hear.Now Festival closed out the summer with a bang this past weekend. The multi-day festival packed a wide range of artists, with two stages literally on the beach and a third stage just one street over in the park, along with a boardwalk full of food and drink vendors. In addition, a surf competition took place during both days, giving attendees a chance to watch competitors hit the waves between sets.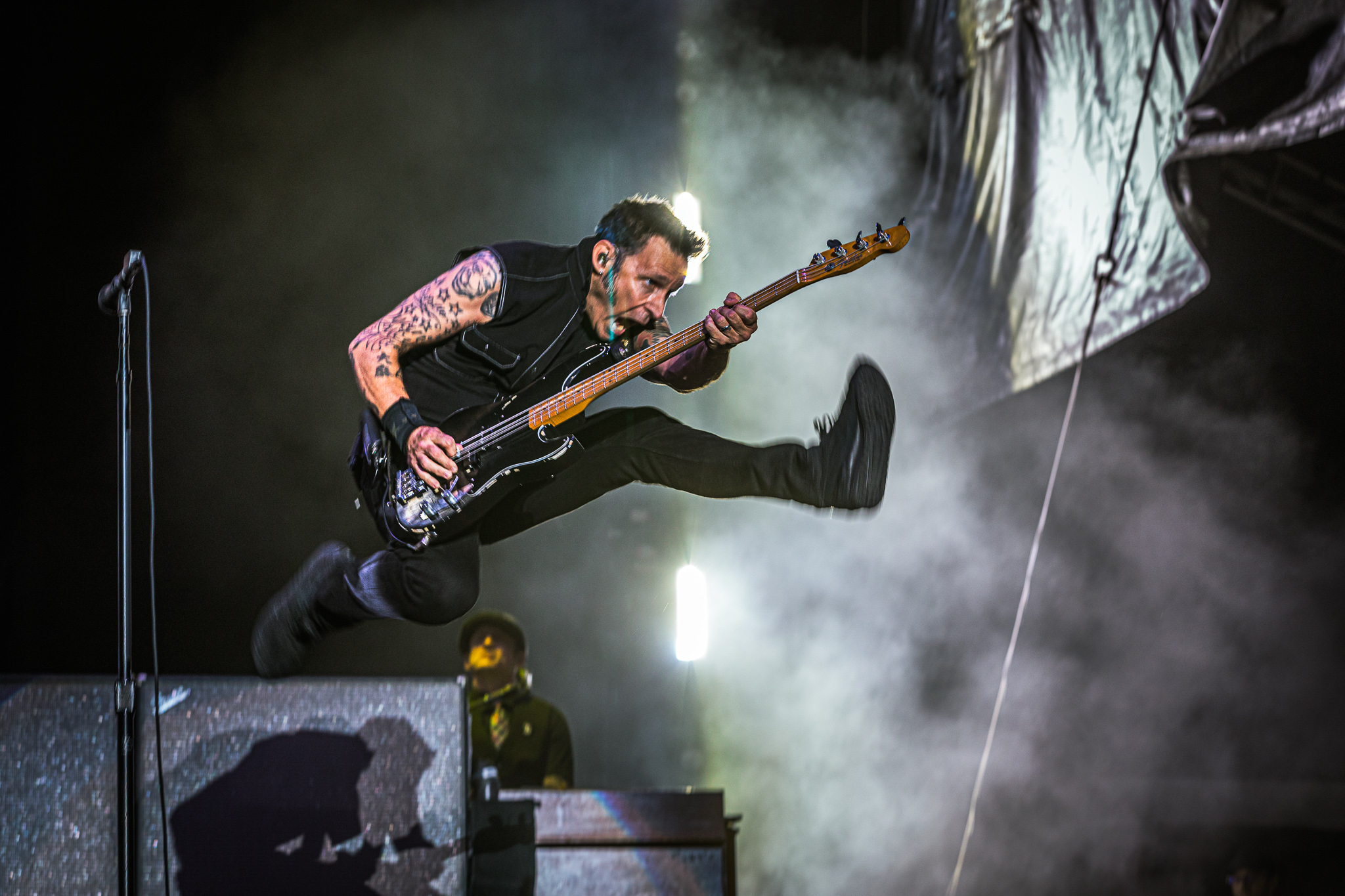 Fleetwood Mac icon Stevie Nicks headlined Saturday while Green Day closed out Sunday with a celebration amplified with pyrotechnics and audience sing-alongs. One lucky kid even found himself onstage with the band and walked away with a new guitar. The sun beat down both days, but a cool breeze kept the crowds in a surprisingly good mood. Every conversation seemed to mention how great the weather was, how well organized things were, and how punctual each set was.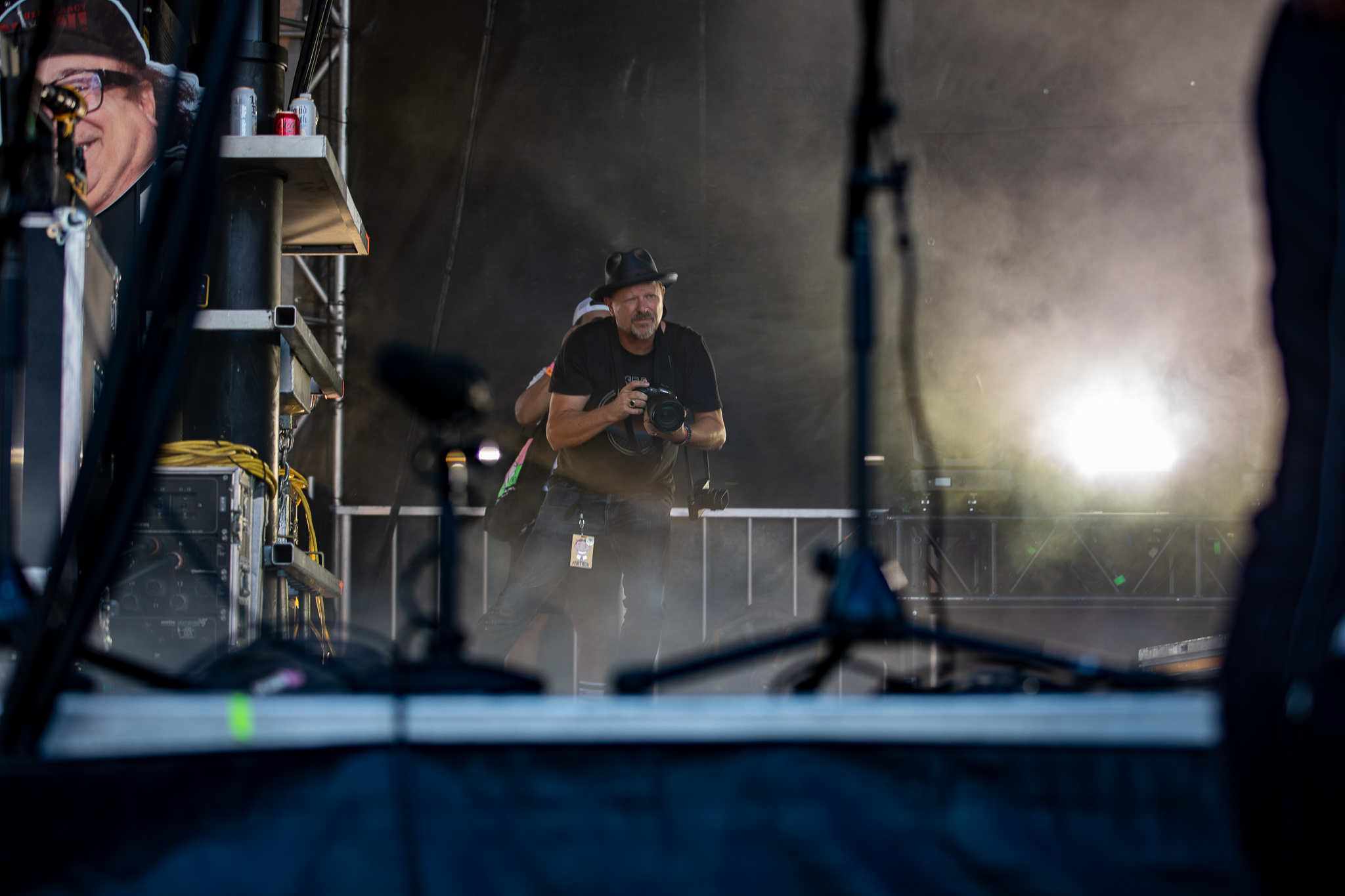 Maybe having native son and rock and roll photographer Danny Clinch as a producer plays a part in that. Having seen what works and what doesn't on the festival circuit, Clinch seems to have found some experienced partners to make this festival work and from the looks of it the locals, residents to city officials seem to have his back.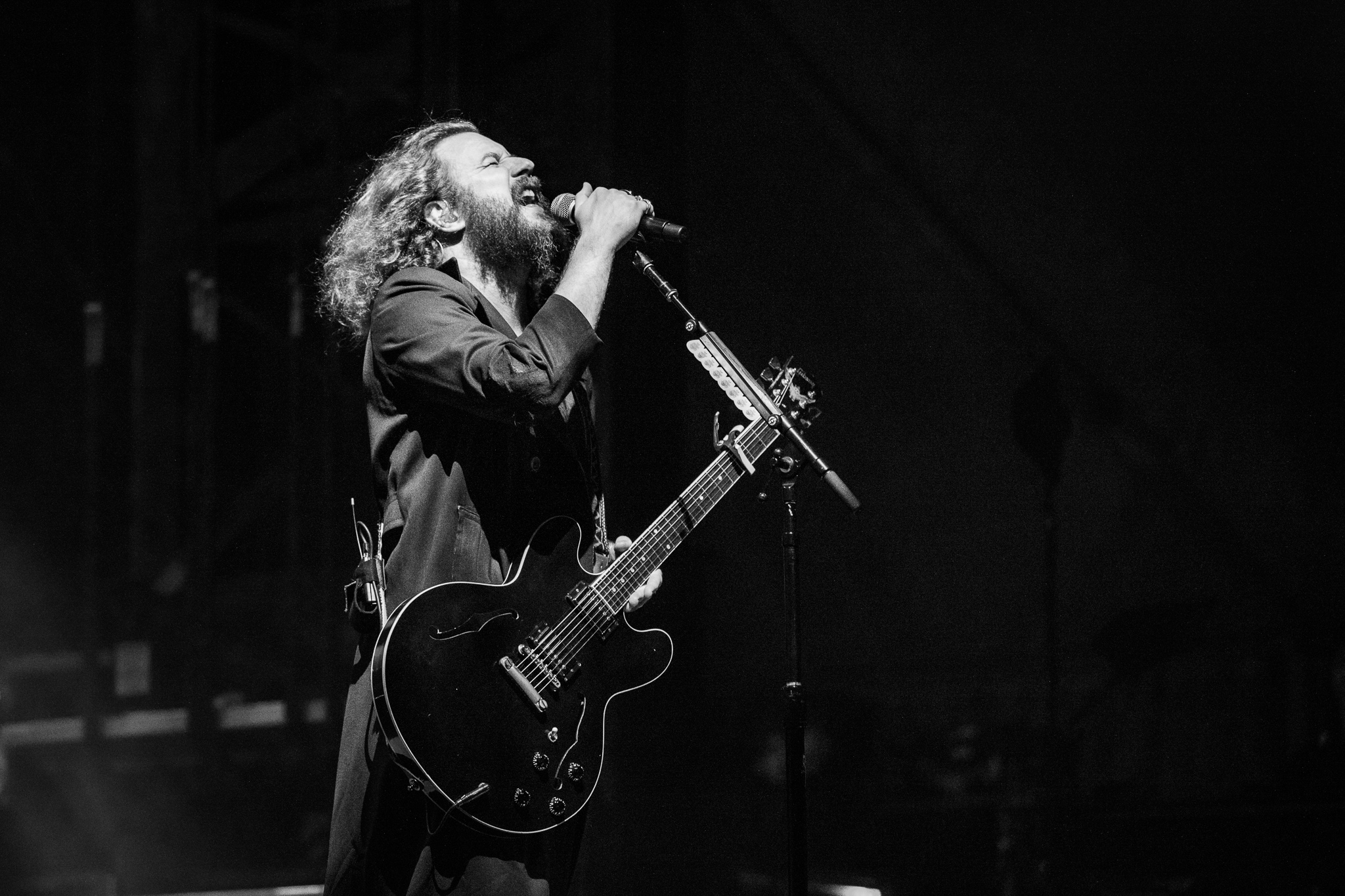 This feels less like a big corporate festival and more like a community street fair with a huge budget. Clinch who owns the nearby Transparent Gallery, staged a pop-up on-site with several musicians past and present contributing artwork, including, most surprisingly, Bruce Springsteen. Who knew the Boss was a photographer? Springsteen had several black and white prints on display which were framed and signed, but unfortunately not for sale. Jim James from My Morning Jacket showcased Polaroids while several other musicians contributed paintings and jewelry.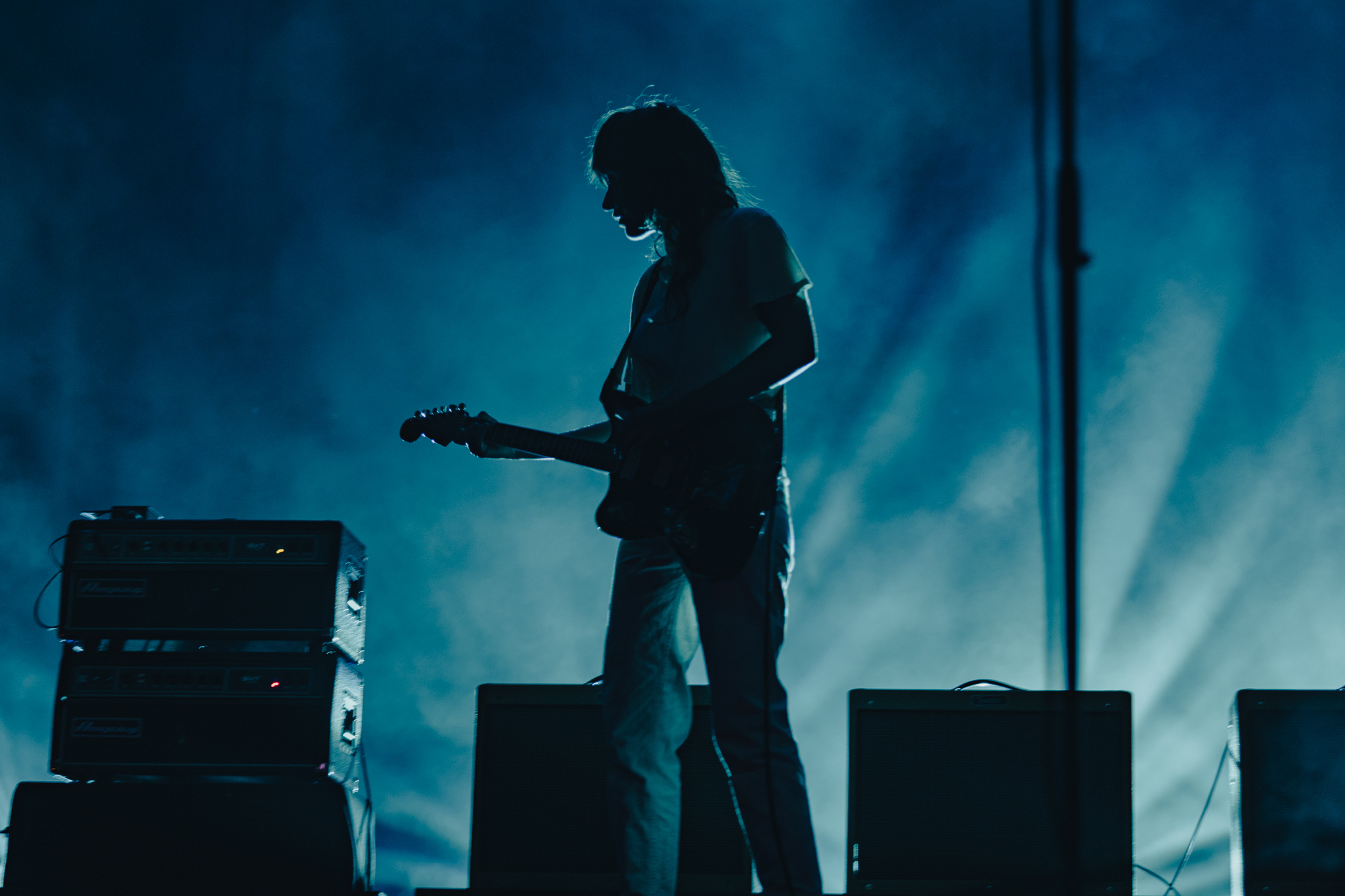 Another activation on the site was Audible's Words and Music booth where fans could listen to artists such as Eddie Vedder and Patti Smith tell their own stories and play a few tracks. Think of it as Fresh Air meets Tiny Desk concert. Speaking of music, the festival had it in spades., from the pop rock of Wet Leg to the indie prowess of Courtney Barnett to the malevolent sounds of Idles.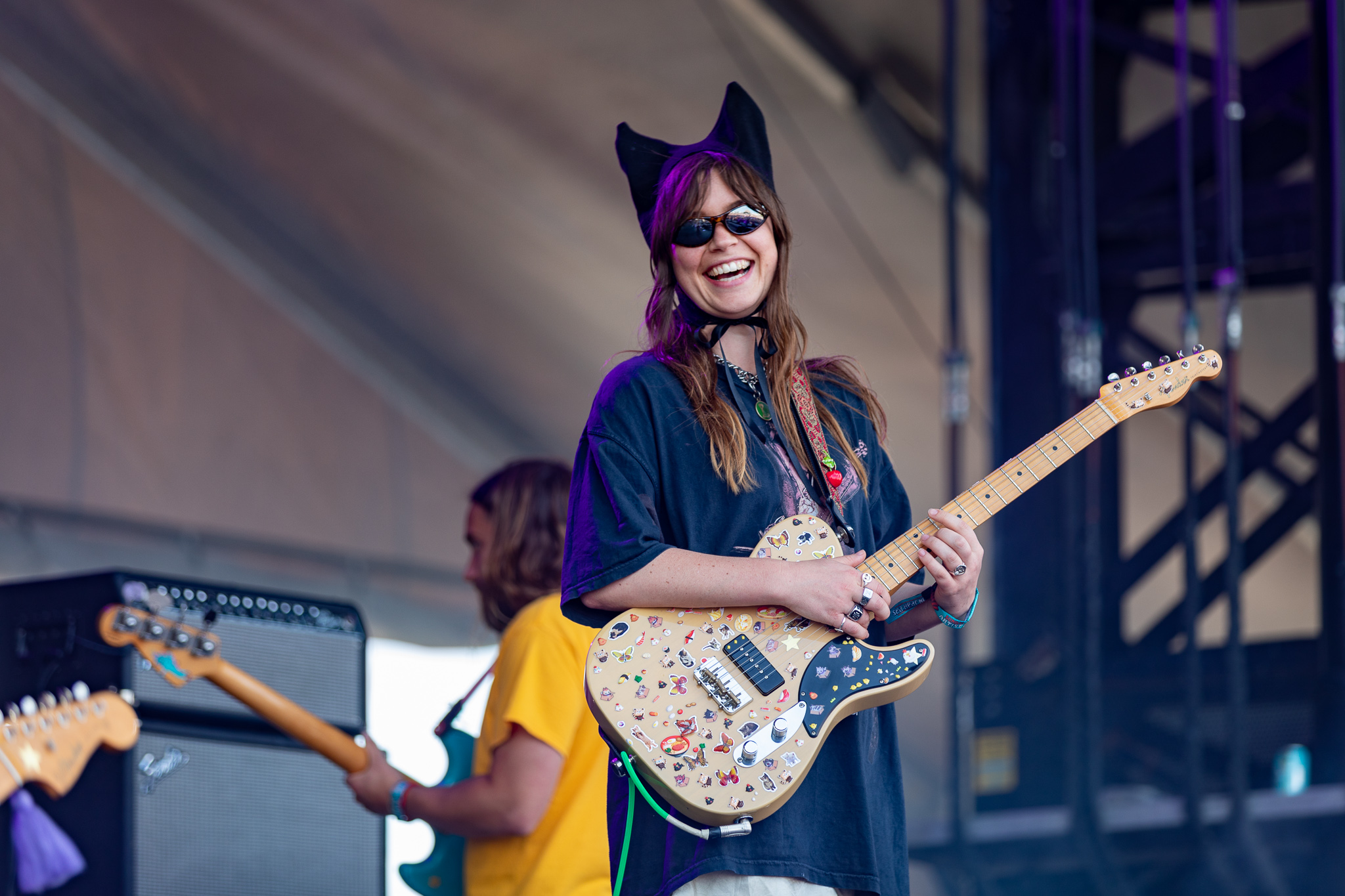 There was surf rock on the beach by The Surfrajettes, feel good vibes from Skip Marley and Michael Franti, a standout performance from Backseat Lovers, and masterclass sets from Gary Clark, Jr. and Shakey Graves, both performing in the mid-day sun wearing well-tailored suits. Annie DiRusso took the stage and proclaimed Sea.Hear.Now as her first festival, not that you could tell. Culture Club's Boy George performed one of the most rousing sets of the weekend with a bevy of hits and covers which had audience members of all ages dancing on the sand.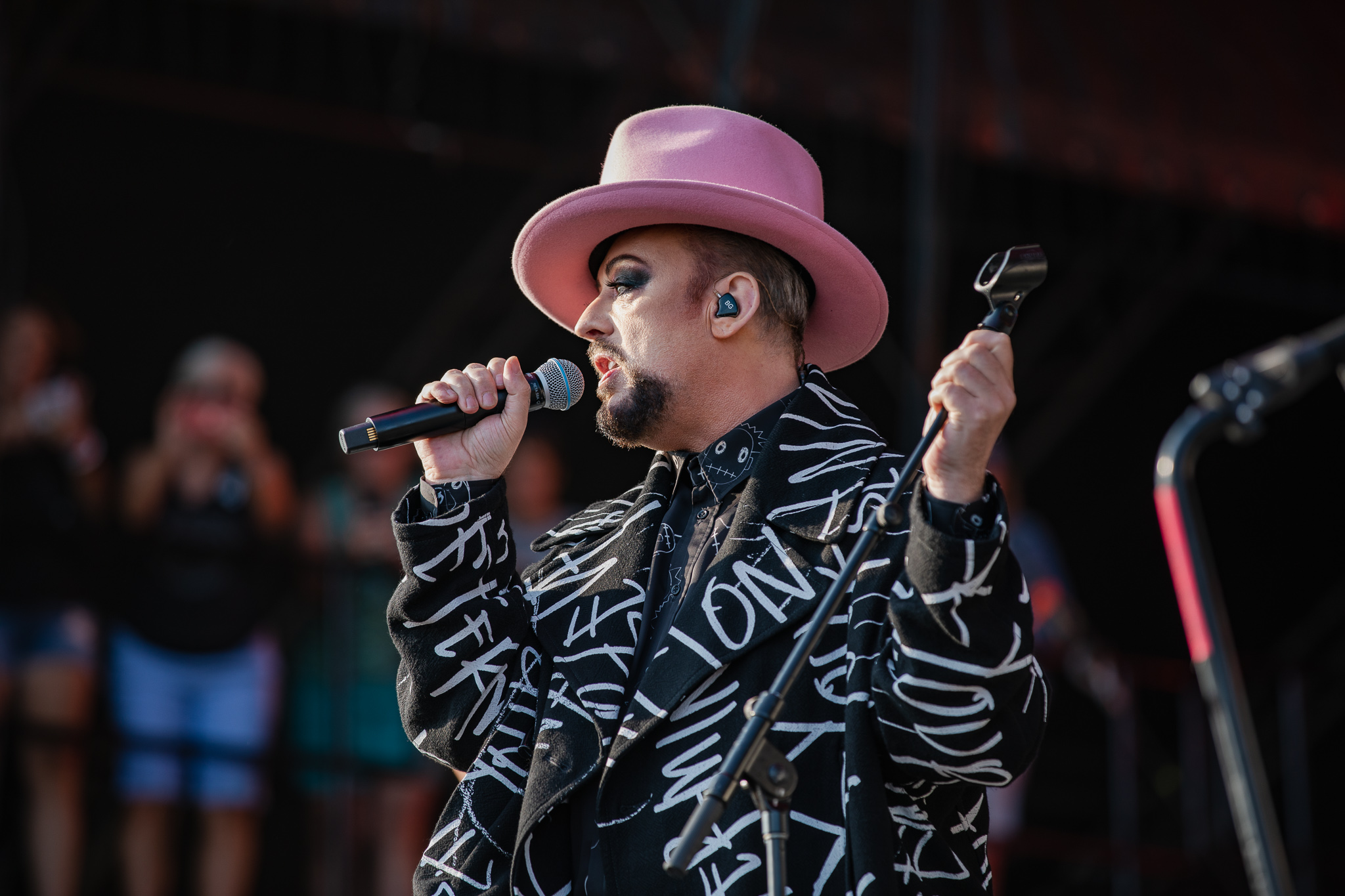 Giving Green Day a run for their money was Cage the Elephant, who consistently raise the bar with each appearance. Matt Schulz is a live wire and a consummate showman. He took the stage in an eye catching spandex suit, bucket hat, and kneepads. He twisted and turned on the catwalk continually throwing shapes in the sunset. His manic energy was so contagious that at one point his bandmates were inspired to dive into the crowd. Whatever the opposite of shoe-gaze is, that's what Cage are.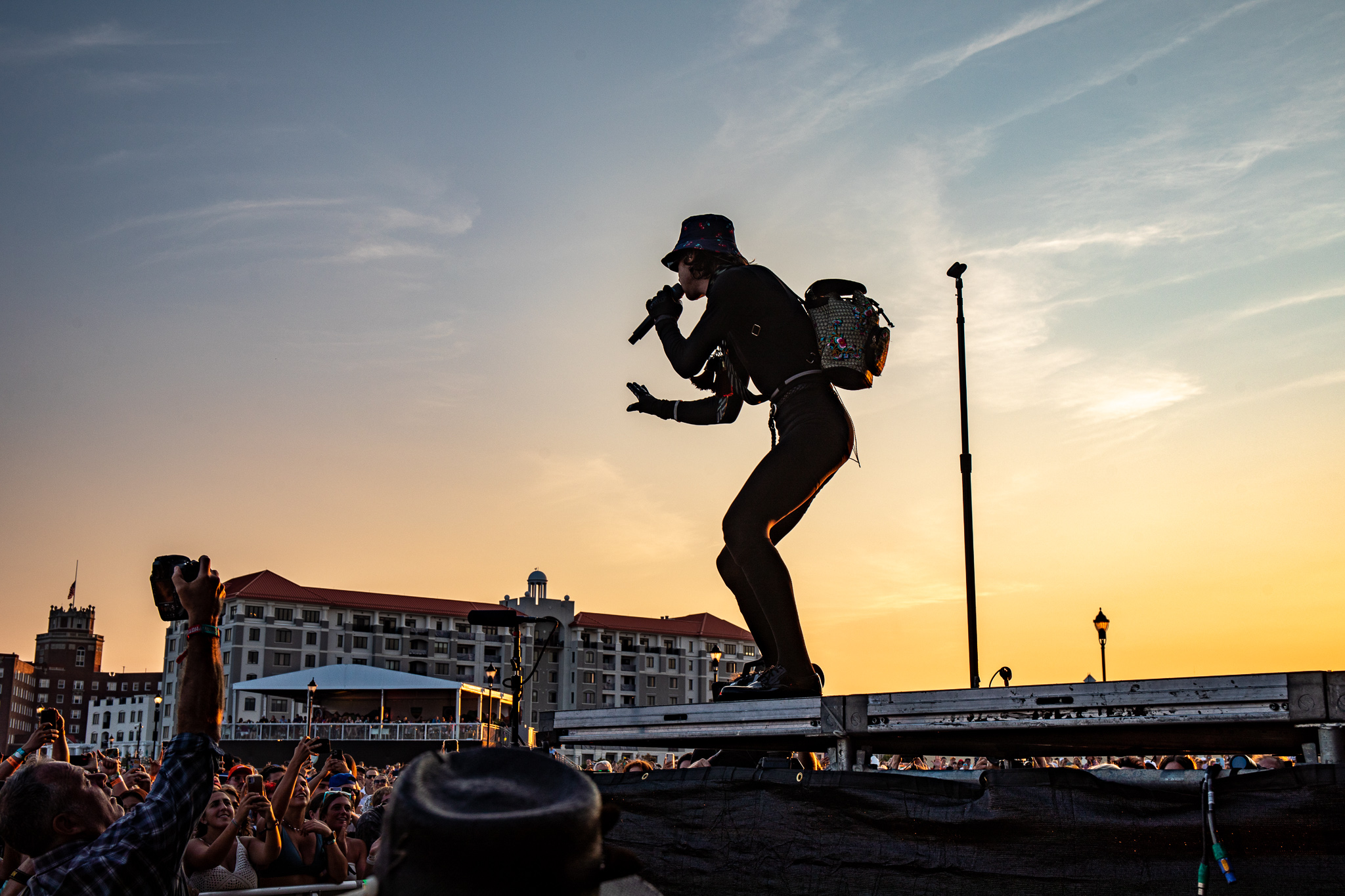 While they definitely have festivals they can headline, Cage will have to wait just a little longer for their turn, because Green Day don't seem eager to give up the slot. The band came onstage to what could be called a rock and roll propaganda film, whipping the audience into a frenzy, and then granting release with hit after hit, pyro, guitar hero theatrics, and a band that was constantly in motion from start to finish. Bassist Mike Dirnt bounced around the stage just as much as Billy Joe Armstrong did. Green Day have aged gracefully but haven't lost a step along the way. They kept 30,000 people up late on a Sunday night but no one was complaining the next day.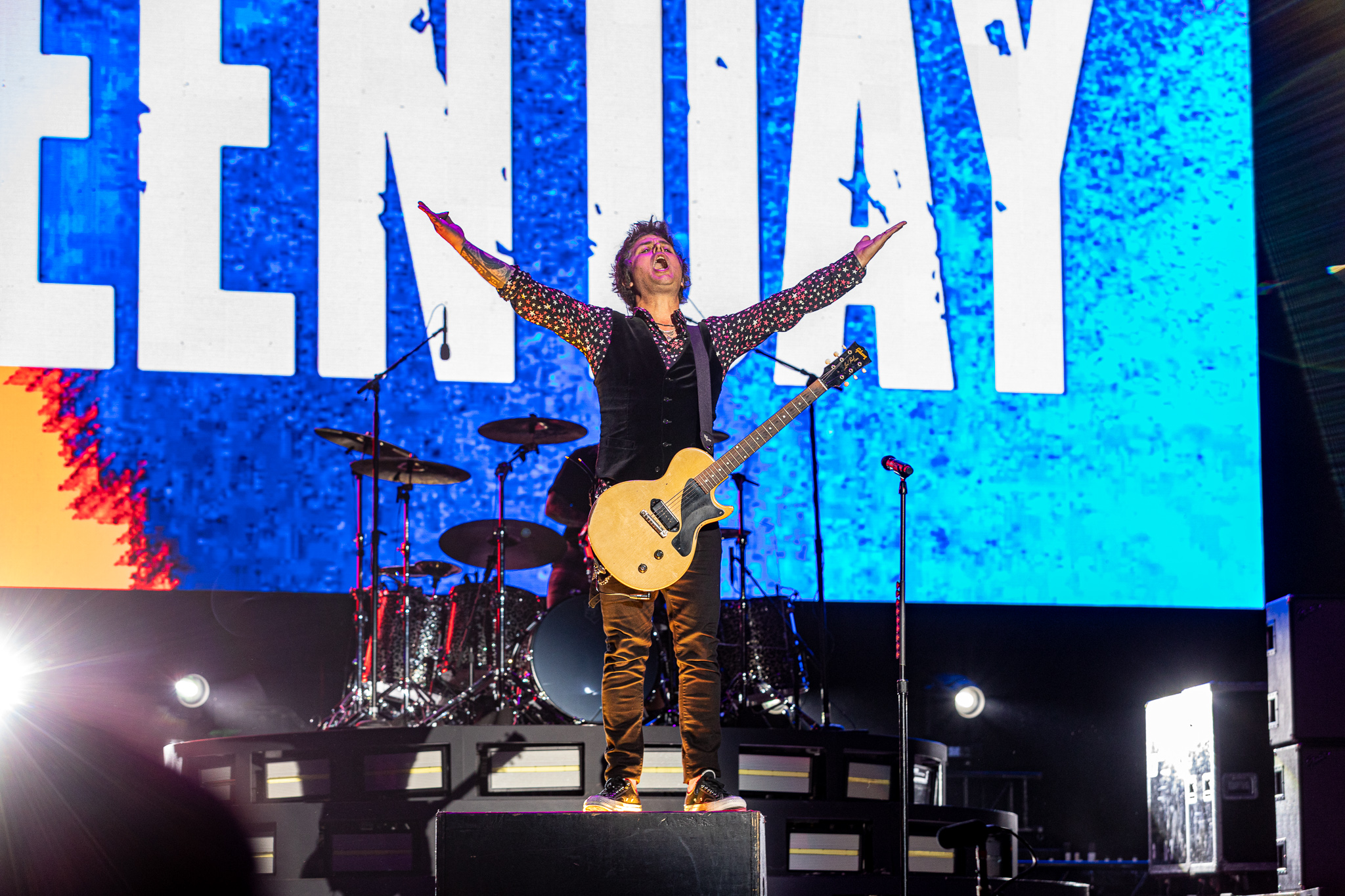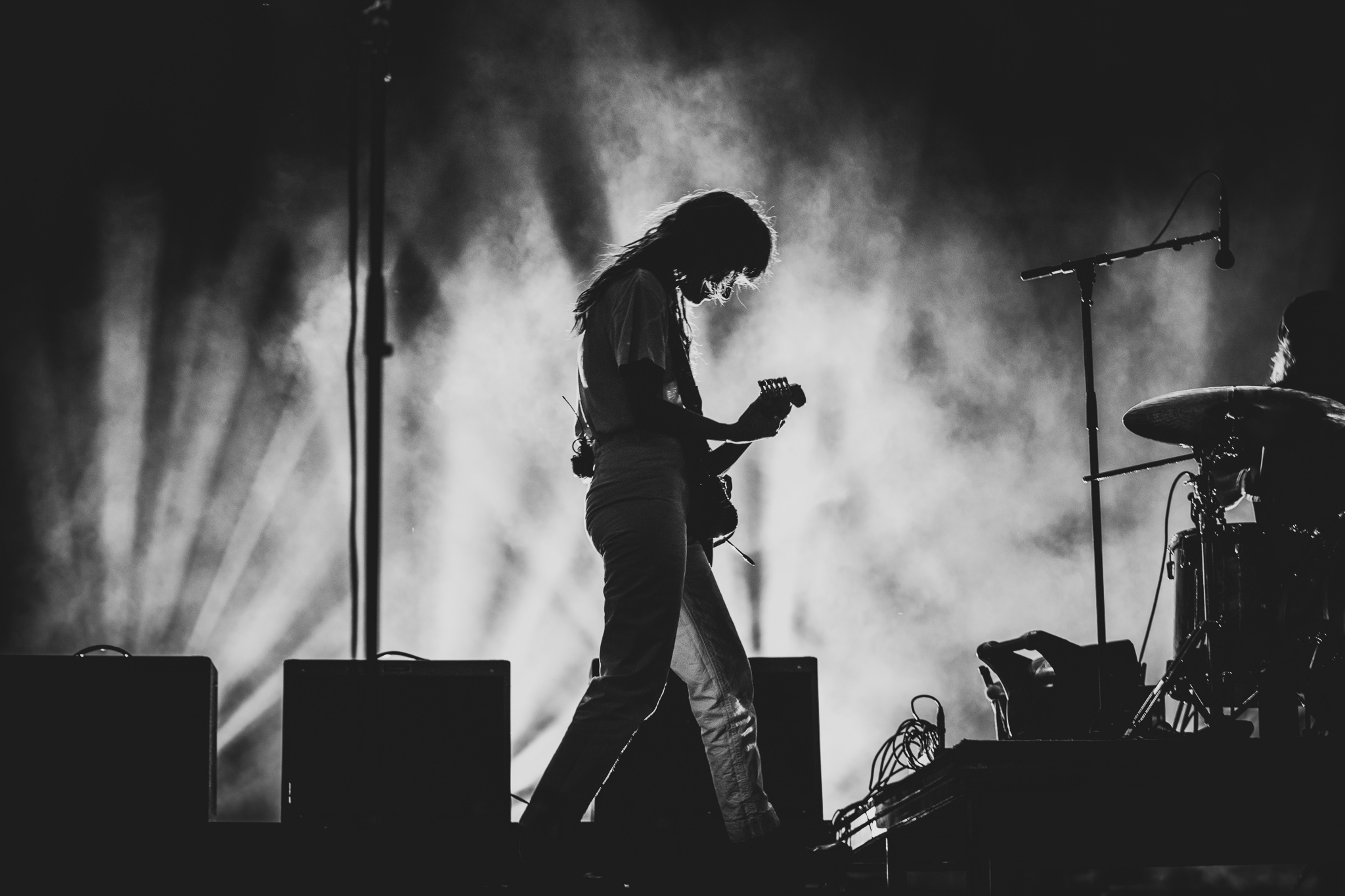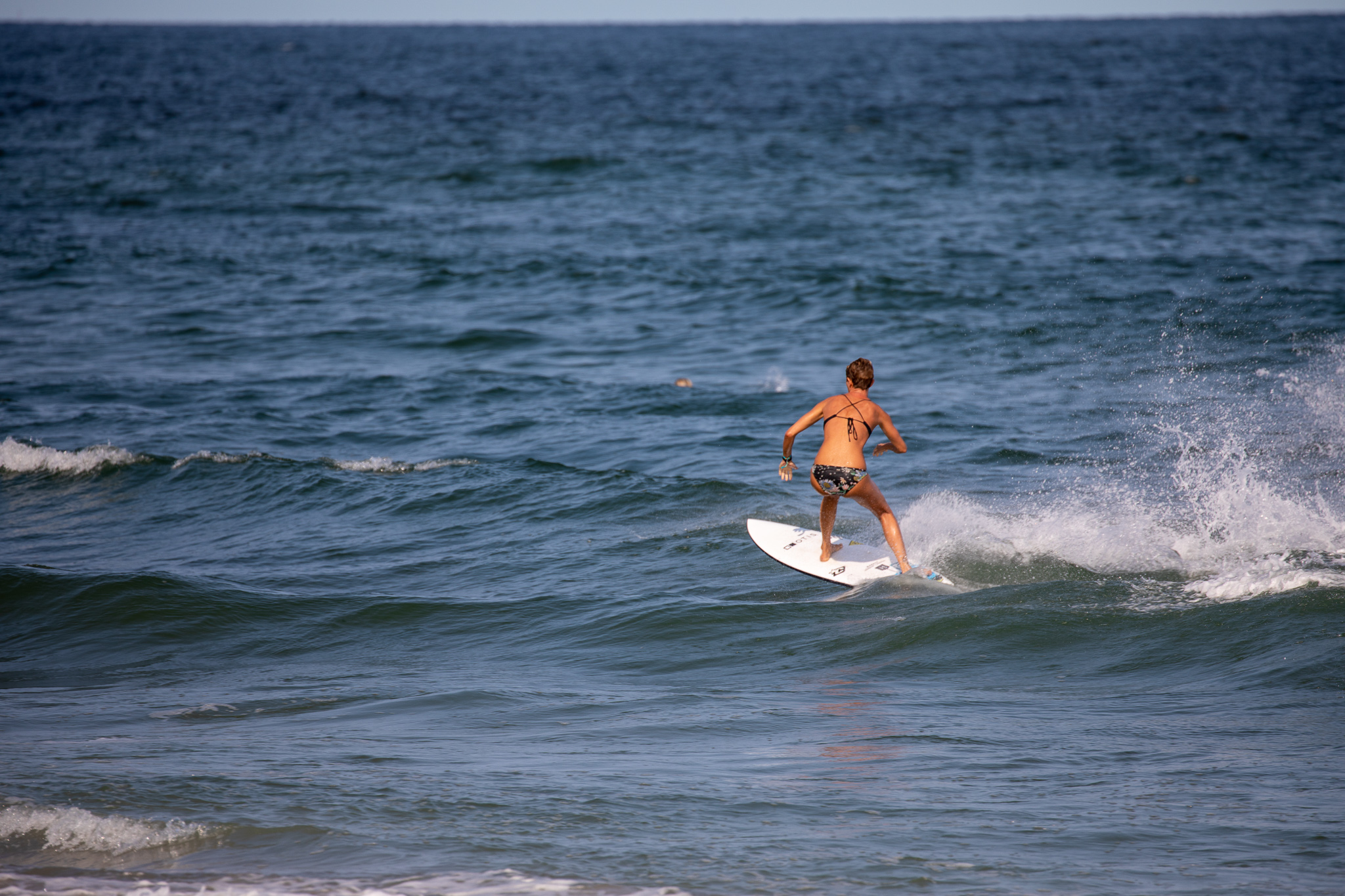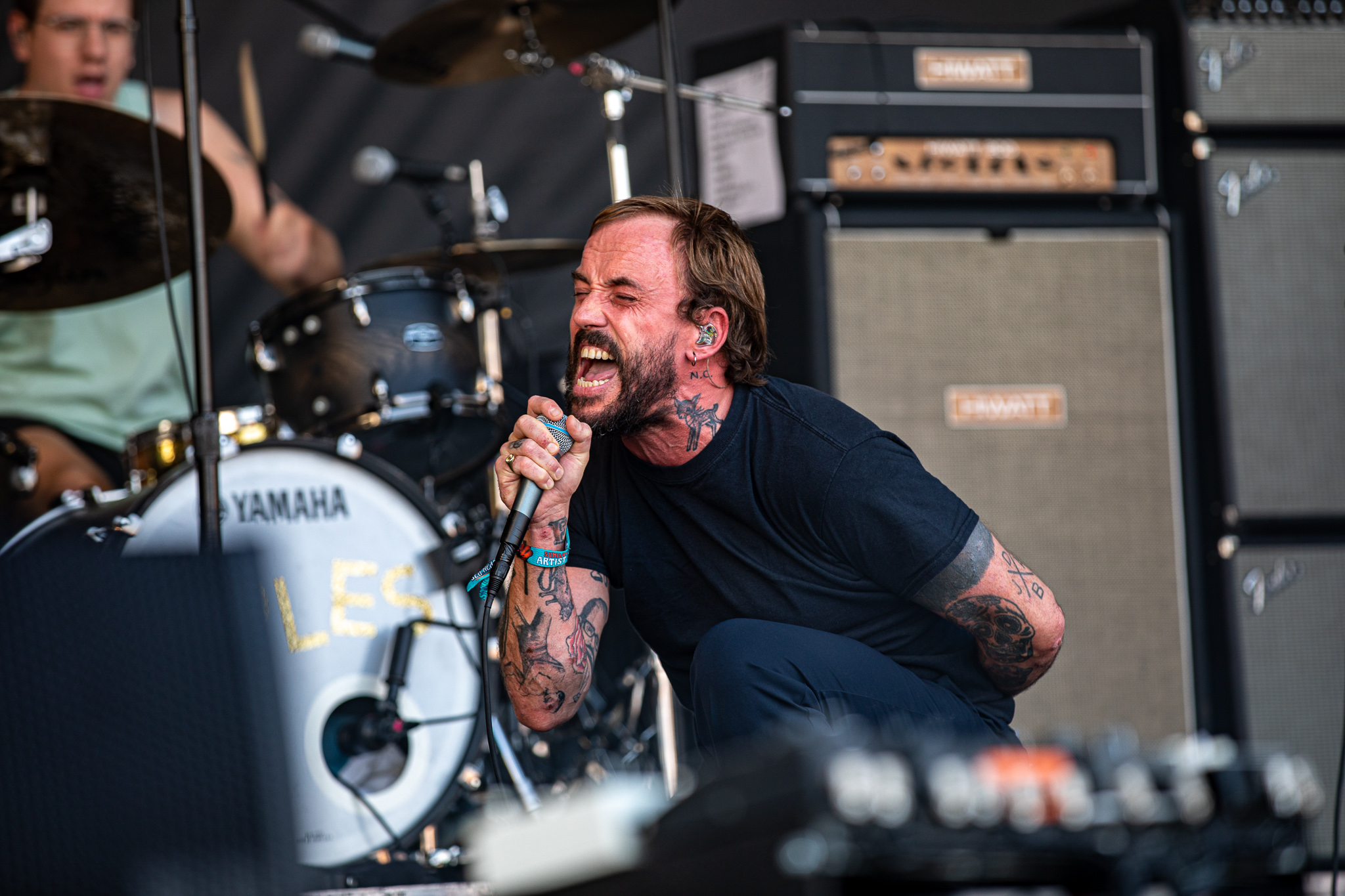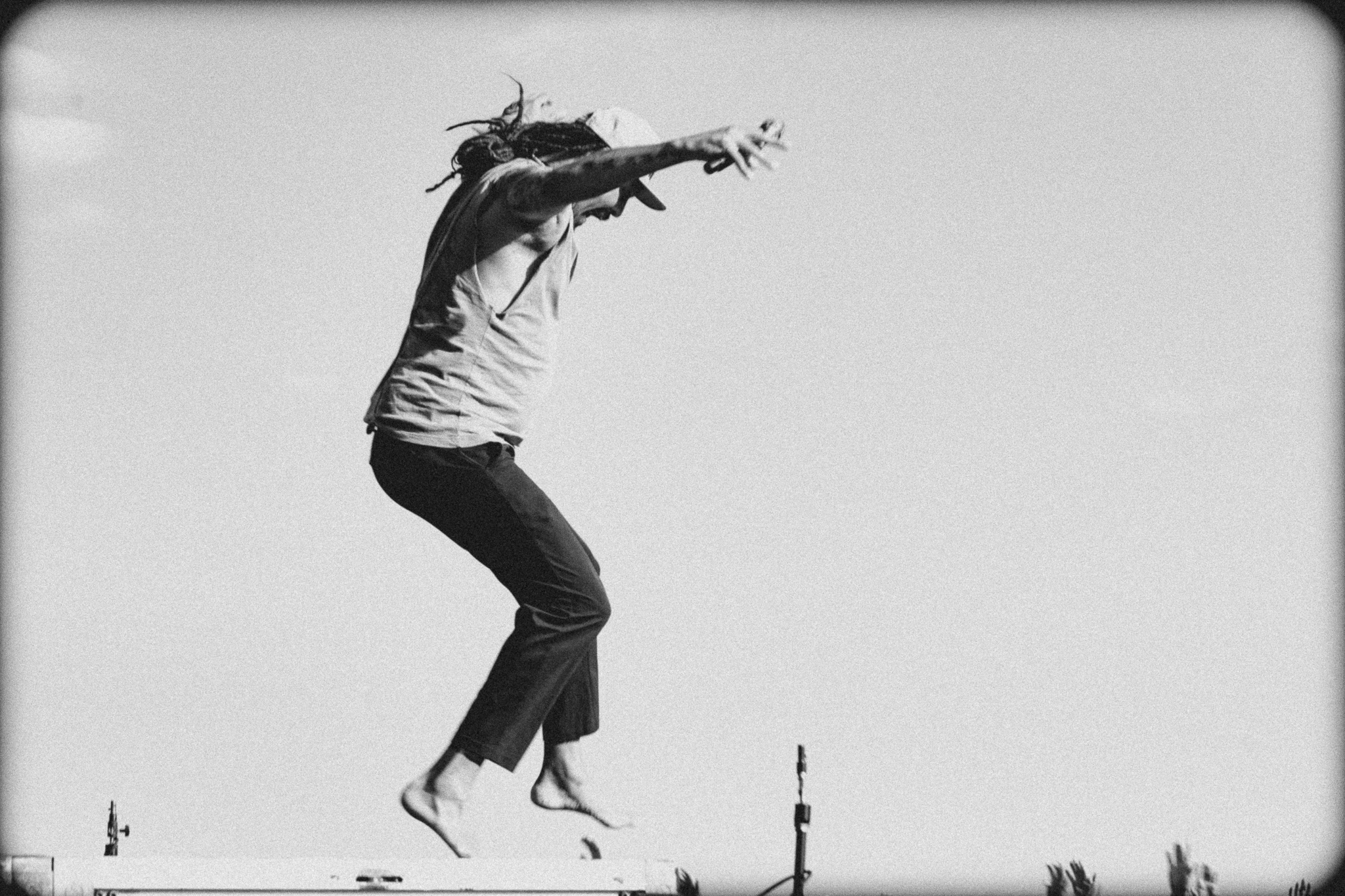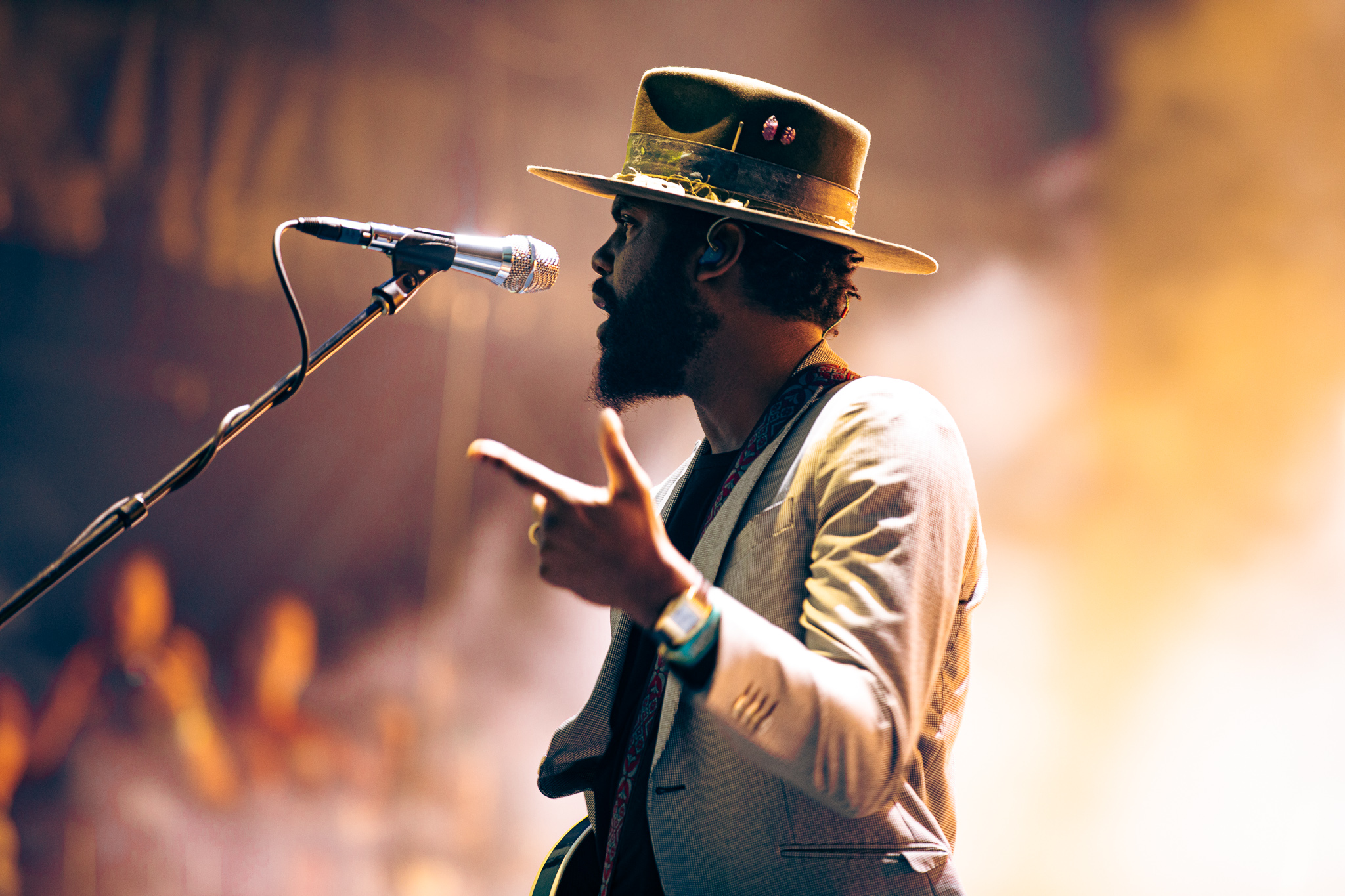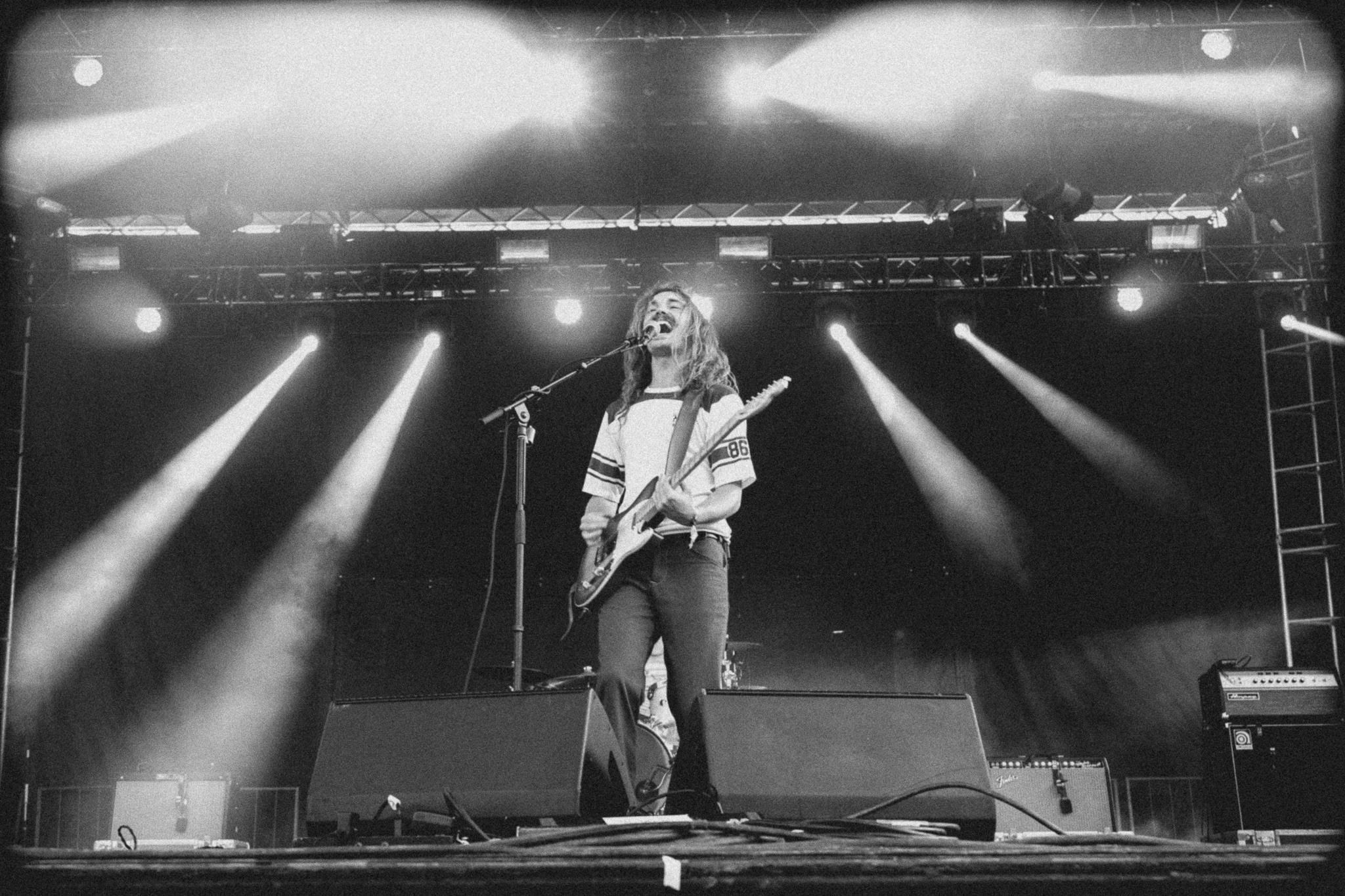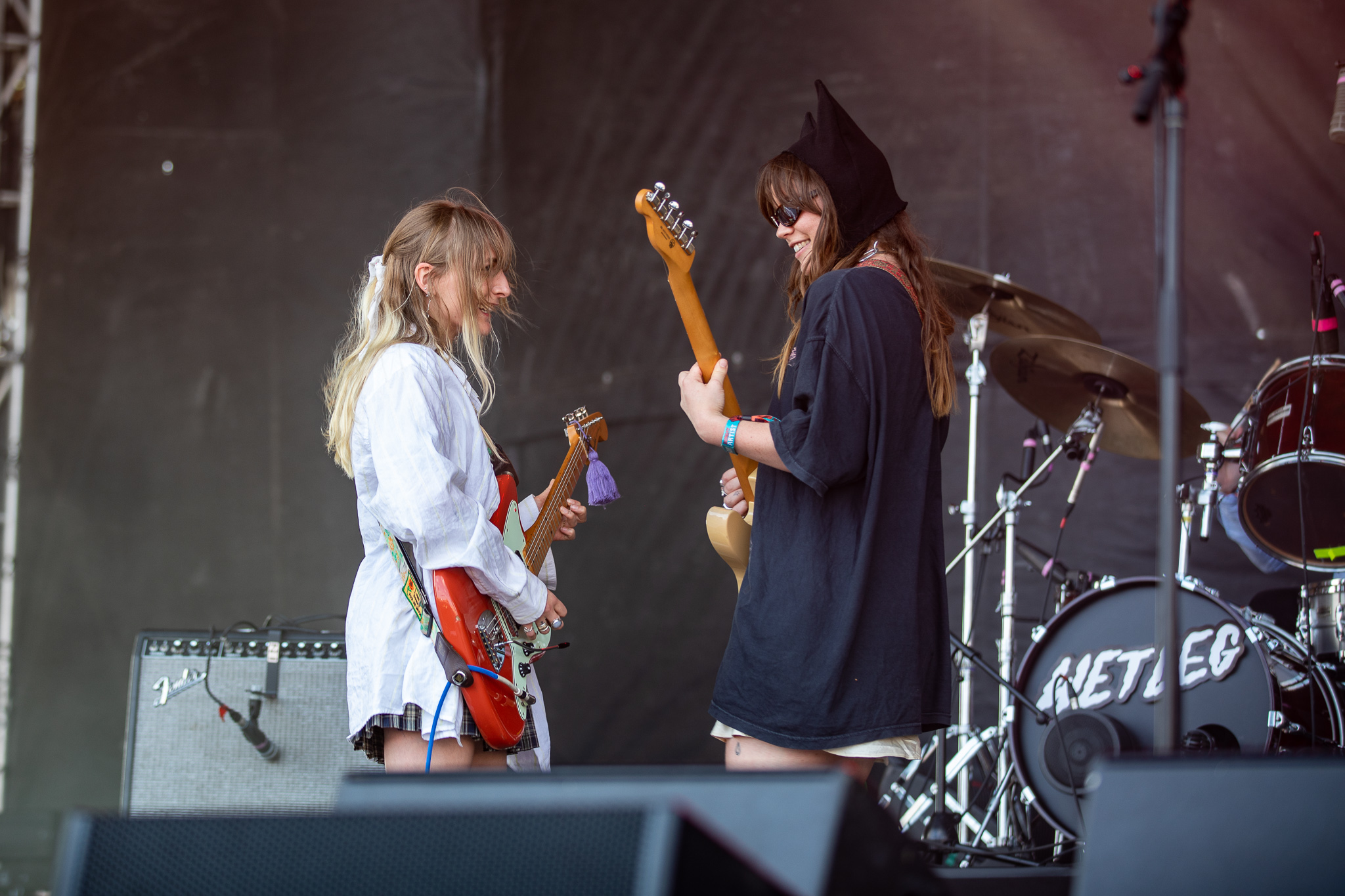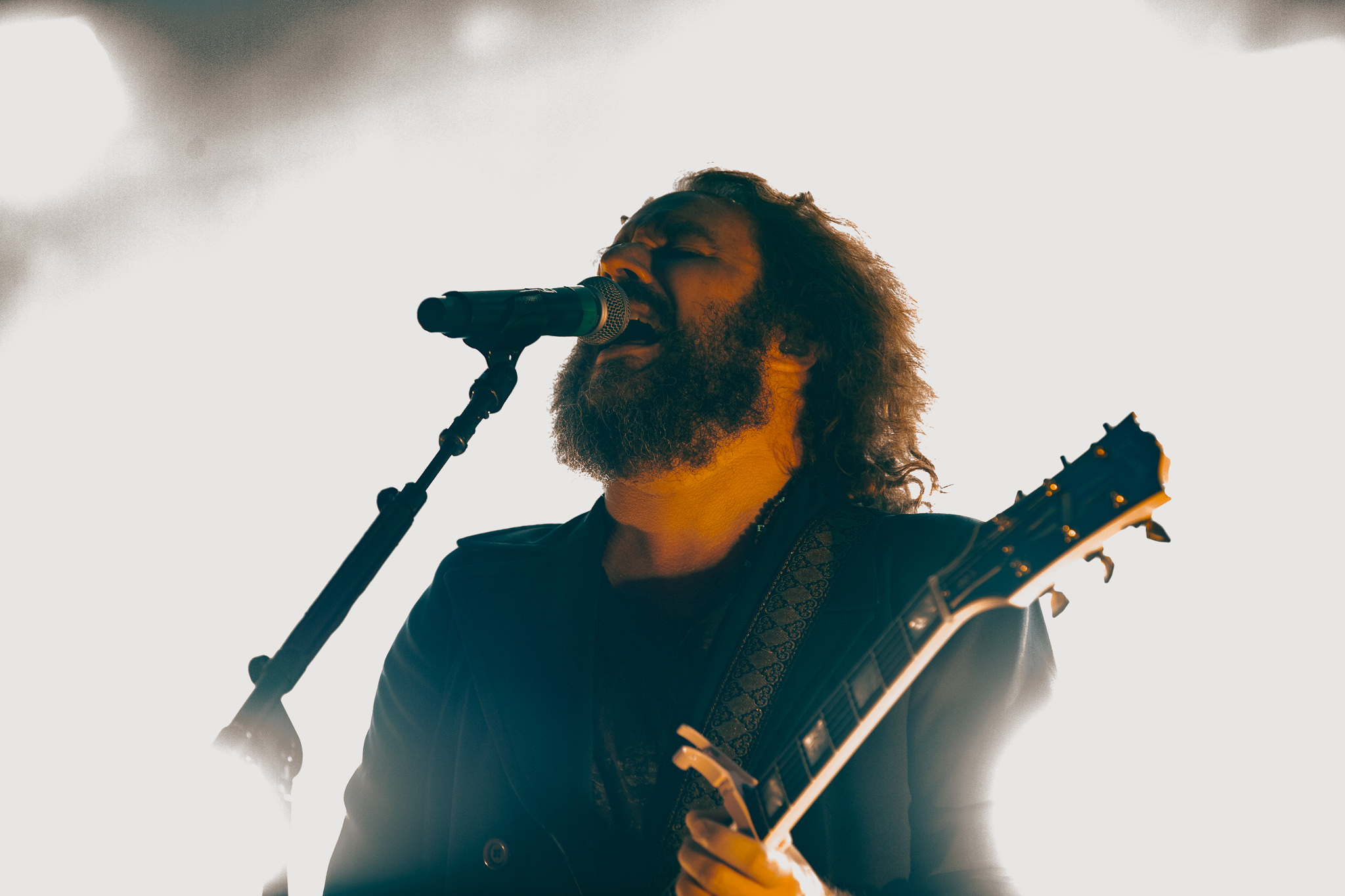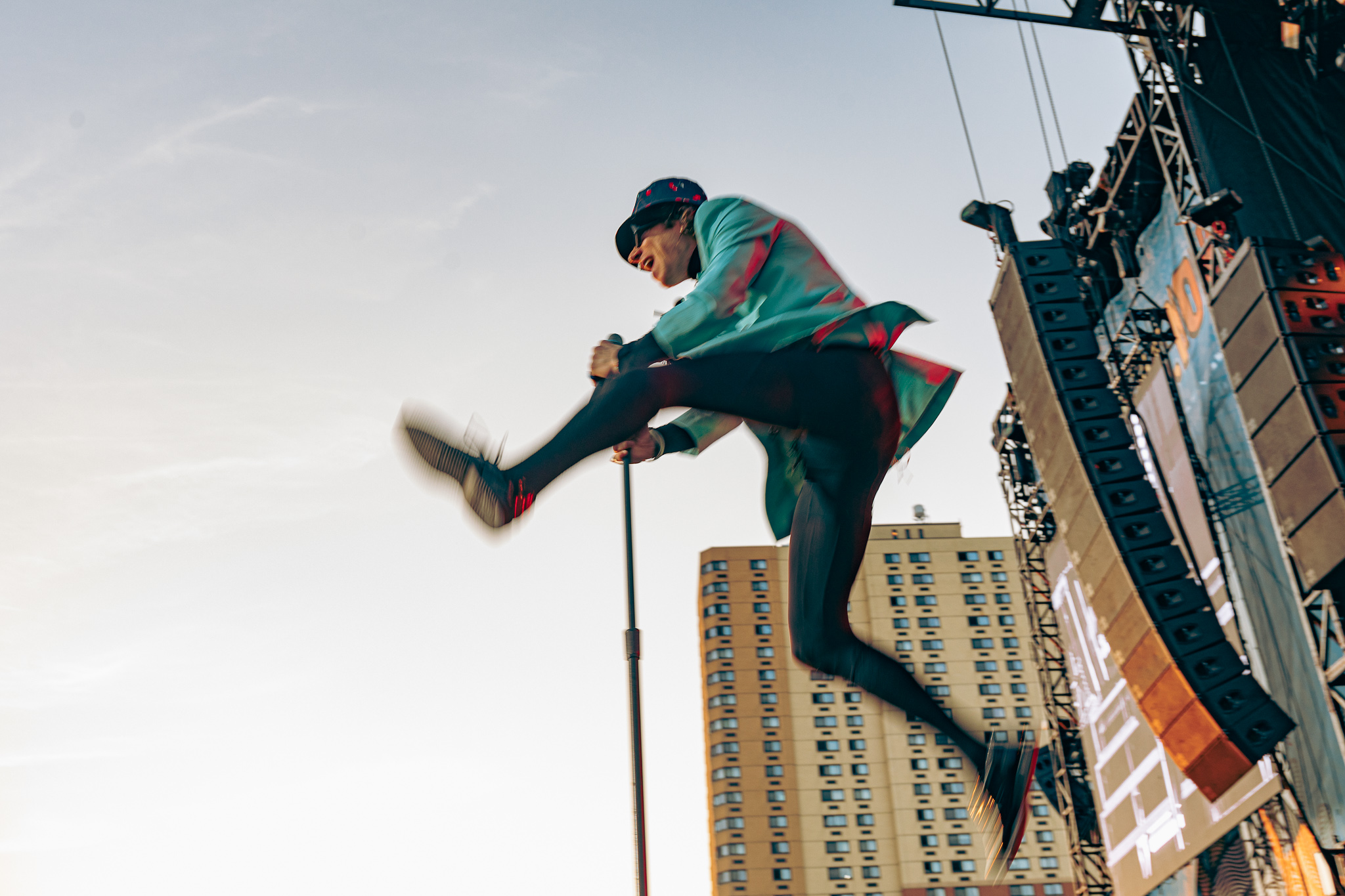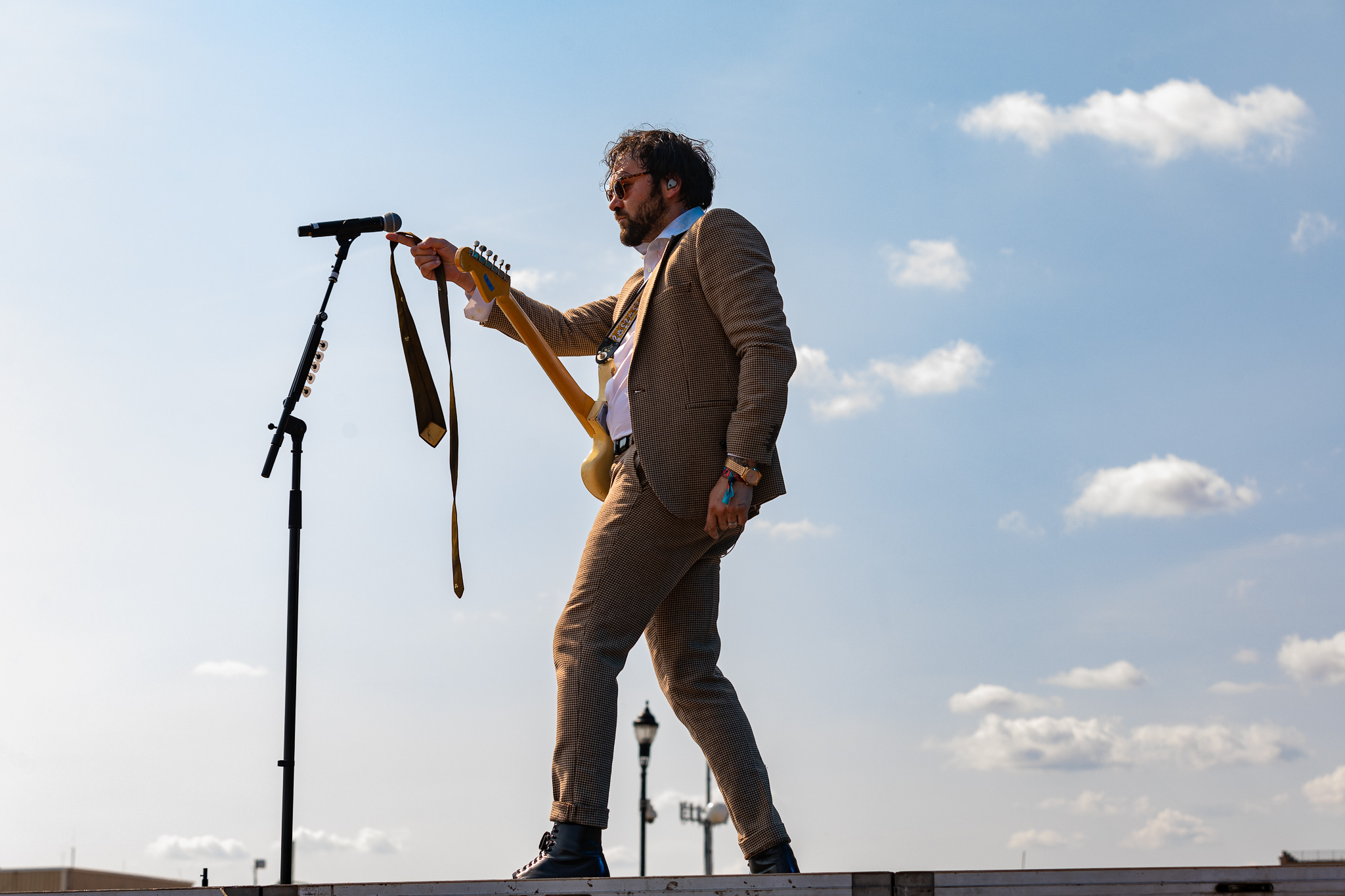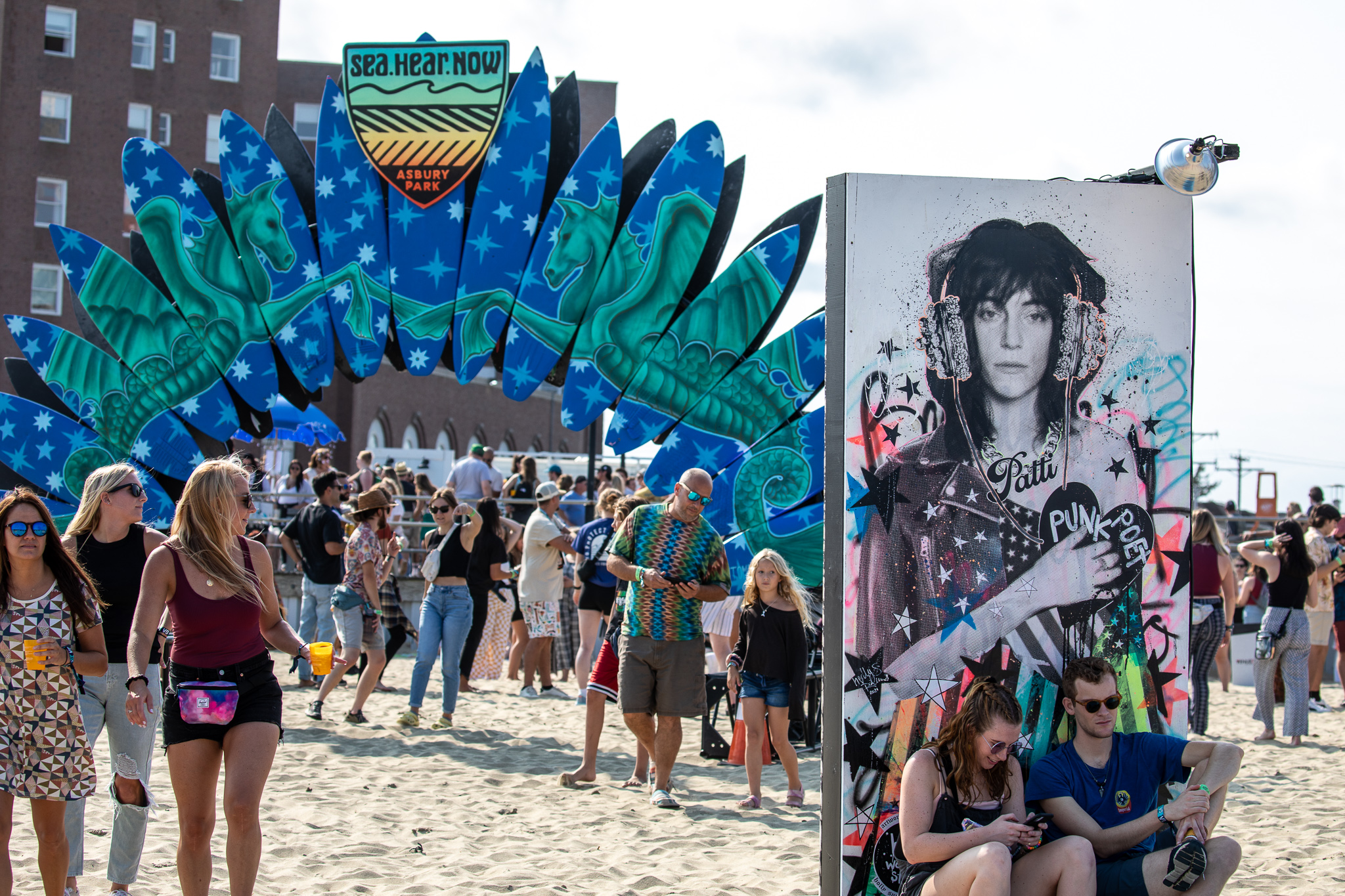 Scroll through more from the festival grounds in the gallery below.