Two years after dropping his fifth LP I Love the New Sky, chameleonic English singer-songwriter Tim Burgess is back with another addictive collection of songs. But this time, he's widened his scope further than ever, and Typical Music is an ambitious, monstrous, 22-track document of storytelling. Throughout its near-hour-and-a-half runtime, Burgess ruminates on parenthood, romance, and personal metamorphosis.
On I Love the New Sky, Burgess took shelter in the optimistic, penning upbeat, celebratory tunes that pay homage to his heroes, like The Cure and Comme D'Habitude, and takes pleasure in parading as captivating baroque pop. Typical Music builds on that world, throwing nods to the moxie of David Bowie, Dexys Midnight Runners, and Genesis while maintaining Burgess' typical acoustic grit in the process. The product is a rich, dynamic album, brimming with saxophones, synthesizers, and spoken-word.
With Typical Music out today, Burgess spent some time walking us through the record track by track, providing insight on the songs' inspirations and giving praise to the musicians who helped him perform them. Stream the album below, and order it via Bella Union here.
1. "Here Comes The Weekend"
It's about a boy missing a girl that he is trying to connect with. The day-to-day struggles of 4G. A modern-day allegory of an age-old story.
2. "Curiosity"
This was written on a campsite in Norfolk on an acoustic guitar. I was very pleased to be able to squeeze the word "reciprocity" into the song and my improvised French "Definit, pert être, laissez-faire, raison d'être" makes up the chorus.
3. "Time That We Call Time"
Pearl Charles sings this song with me. It's about all of the nonsense that is going on in the world and how it needs to come to an end. There's no obvious solution in there, so kind of like real life.
4. "Flamingo"
This was written about my relationships with my dad and my nine-year-old son. I like the line "maybe it's too late to adjust my fate, decided pre-incarnate." Quelle Chris likes this song (he said that the beat is dope) and Andy Votel has done a killer remix.
5. "Revenge Through Art"
Written about falling in love outside a football stadium. The song is really about the anger you feel after a breakup and when you make the best art because of conflict. We wanted it to sound like Miami Sound Machine. Not sure we succeeded, but I love it anyway.
6. "Kinetic Connection"
I love Sam Gendel's saxophone playing on this song. I wrote the song after watching the Aretha documentary Amazing Grace. It's a song about insecurities coming to the surface. It's also a song about the power of connection.
7. "Typical Music"
It's the title track of the album, so I imagine this is the song we thought had all the answers. It's surf, punk, psych, and a song that you could really enjoy on the bus heading to work dreaming of a brighter world.
8. "Take Me With You"
I played this to my friend Sharon Horgan and she said it sounded like Christmas. This is a song for everyone who wishes it was Christmas every day.
9. "After This"
One of my favorites on the album, it's really romantic and optimistic, and it mentions Kevin from Dexys Midnight Runners. I love the different sections, and, just when you think it's finished, there is another section. A bit like (I wish) Genesis' "Can-Utility and the Coastliners."
10. "The Centre Of Me [Is a Symphony of You]"
It's a love song, of course. I really like my wonky acoustic guitar playing and Helen O'Hara's beautiful violin playing. Also, the speed-up at the end was really fun to do.
11. "When I See You"
Another love song written for the (uncredited) girl/woman who provides the backing vocals at the end of the track. The spoken word took me ages to get right—worth it though, I hope.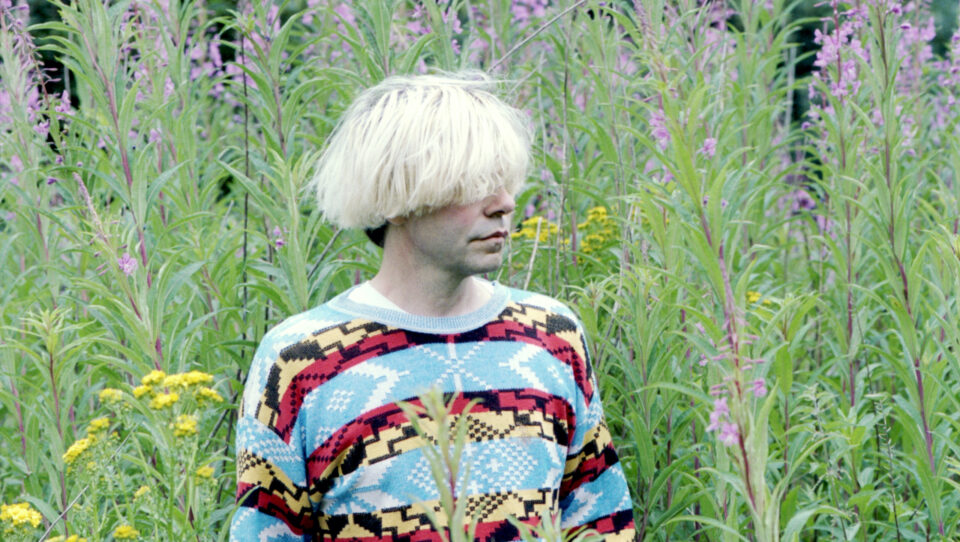 12. "Magic Rising"
Another love song. I was thinking of Norma Tanega and Paul McCartney. I love the lyrics and the laughing. It's a massive song. I am so proud of the performances.
13. "Tender Hooks"
I wanted Uffie to guest on this and sent her the song, but it never worked out. It's not that she didn't like it. She loved it, but it wasn't to be. It was a dream about taking the bus to Hackney and locking someone out of the house. Those things actually happened. And the bit about having a shave.
14. "L.O.S.T. / Would You Take a Look At My Hand Please"
It's a plea to a friend to make themselves visible. It's a big world and as the Feargal Sharkey song goes, "A good heart is hard to find." The "would you take a look at my hand please" section of the song is instrumental, and the name came from a friend of mine taking a chunk out of their hand and needing stitches.
15. "A Bloody Nose"
It's a song about lucky escapes: one story, in particular, is about the Charlatans' first trip to Arizona in 1991.
16. "In May"
I wrote this song In 2014 about my little boy (originally called "The Littlest B"). He was a year old and is nine now. It's the oldest song on the album and very close to my heart. Beautiful mix by Dave Fridmann. Also, ace strings arranged by Daniel O'Sullivan (who produced the album) and played by Echo Collective.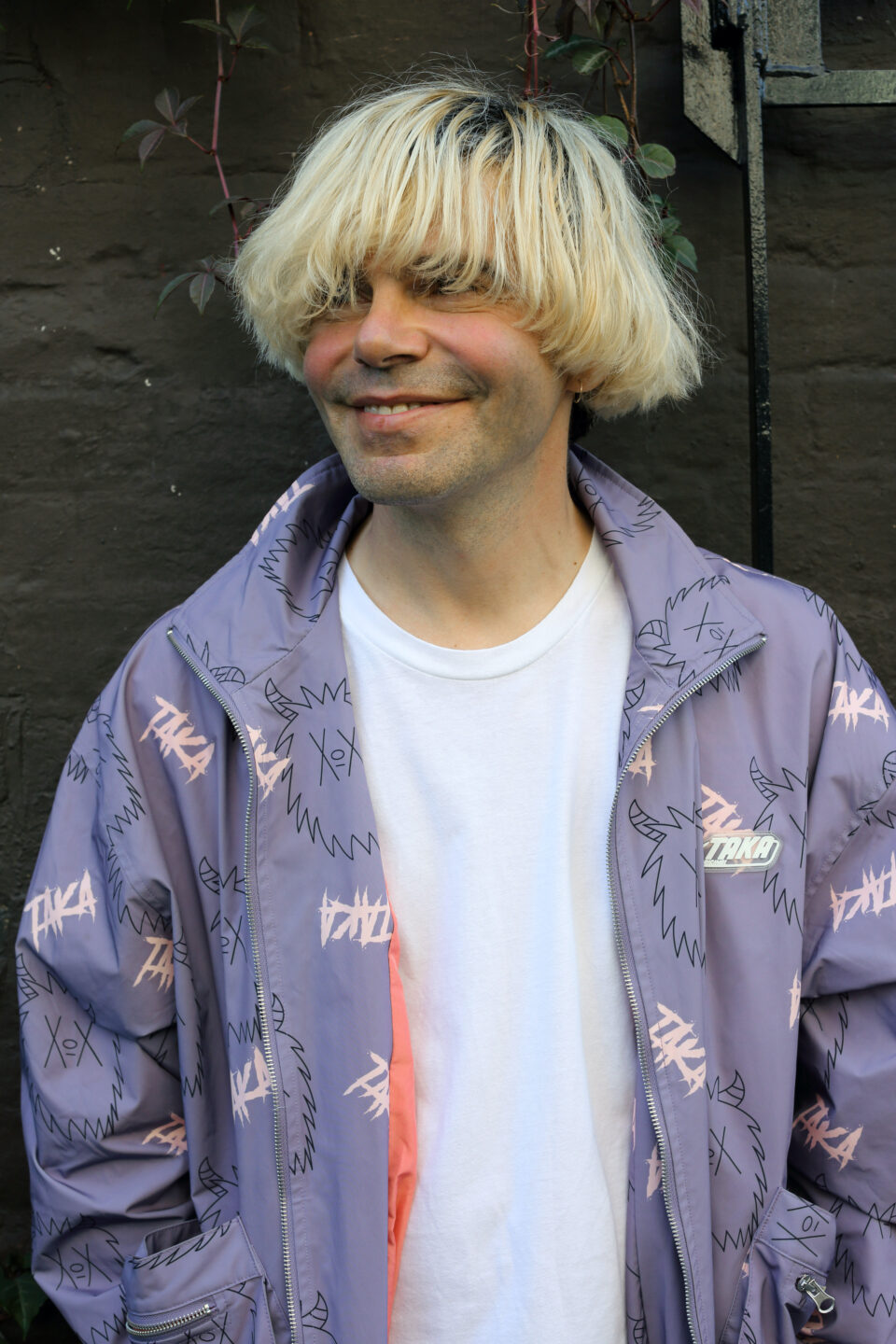 "If I was going through some kind of transformation during the making of this 22-track behemoth (which I was), 'Sure Enough' is the song that sums it all up."
17. "Slacker (Than I've Ever Been)"
I love the Bowie-style synth and the chord changes.
18. "View From Above"
I feel like I walk the tightrope a lot of the time and this song is my thoughts on that. My favorite lyrics on the album and Dan's idea for instrumentation and arrangement really make it stand up for me as one of the best songs I've ever been involved in.
19. "A Quarter To Eight"
Another amazing production and arrangement by Daniel O'Sullivan. I like mentioning Roddy Frame and Father Thames. Sandra Marvin sings backing vocals.
20. "Sooner Than Yesterday"
Goth, monochrome surf? A bit like Joe Meek or Kim Fowley, like catching a wave in the rain in North Wales.
21. "Sure Enough"
If I was going through some kind of transformation during the making of this 22-track behemoth (which I was), this is the song that sums it all up. The last song written for the record.
22. "What's Meant For You, Won't Pass By You"
This song tells you where I am right now, this minute. I am through the other side. I still have questions, mind. Brilliant performances from Thighpaulsandra and Nitin Sawhney.