Now firmly implanted as a most-welcome spring holiday, Record Store Day will celebrate its eighth consecutive year tomorrow, with independent record stores across the world hosting all sorts of events and concerts, in addition to (of course) offering up loads of special- and limited-release records for sale.
This year's Record Store Day Ambassador is Dave Grohl, a fitting choice for any year, but particularly relevant for 2015 in the wake of his Sonic Highways HBO documentary series chronicling and celebrating the history of American music. Grohl will be doing his part to ambassador-ize the event with a Foo Fighters concert inside The Record Connection in Niles, Ohio—by far the biggest in-store performance of the year, and in perhaps one of the smaller participating shops.
Other notable appearances and performances scheduled include a Kim Gordon meet-and-greet at Rough Trade NYC in celebration of her new memoir, Girl in a Band, an in-store performance from Ex Hex at Bull City Records in Durham, North Carolina, a DJ set from Philip Selway of Radiohead at Amoeba San Francisco, and so much more [http://recordstoreday.com/Page/3462].
All that flashiness aside, however, the day is still about celebrating recorded music, and to help in preventing any tragic oversights on the day of, the FLOOD staff has compiled their must-have picks from the extensive complete list of RSD exclusives.
Bon appétit, all you analog connoisseurs.
---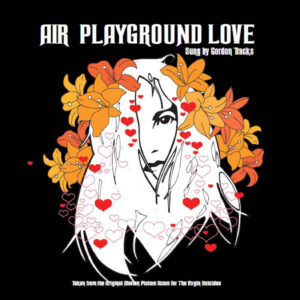 Air
"Playground Love" colored 7"
RHINO
Even though it's one of the most depressing films ever, Air did a magnificent job of capturing the somber mood of Sofia Coppola's debut film, The Virgin Suicides (based, of course, of Jeffrey Eugenides's debut novel).—Alan Sartirana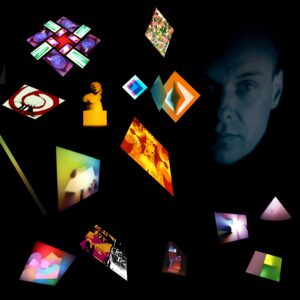 Brian Eno
My Squelchy Life double LP
OPAL
The description says it all:
First time on vinyl for legendary "lost" Brian Eno album My Squelchy Life. Originally slated for release on Warner Bros. in September 1991 and pulled from the schedules at the last moment, in subsequent years it has been heavily bootlegged and entered the lexicon of Eno myth. In 2014, it received an official release as the bonus disc to the expanded All Saints edition of follow-up album Nerve Net. For this exclusive Record Store Day edition, it is presented in a deluxe gatefold vinyl edition, including an additional track from the same recording session, "Rapid Eye," that has never been heard before.
 —Alan Sartirana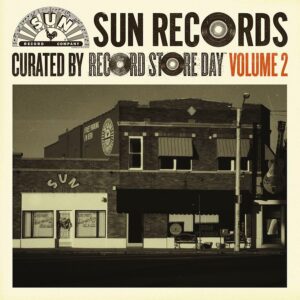 Various Artists
Sun Records Curated by Record Store Day Vol. 2 LP
ORG MUSIC
Sun Records classics from Johnny Cash, Carl Perkins, and Jerry Lee Lewis.—Alan Sartirana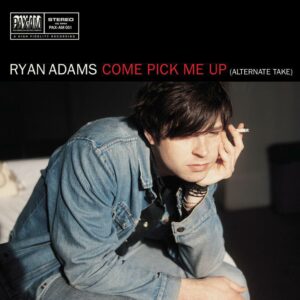 Ryan Adams
"Come Pick Me Up" 7"
PAX-AM
Still brings tears with every spin. Ryan at his most poignant. Makes me wish I smoked cigarettes.—Pat McGuire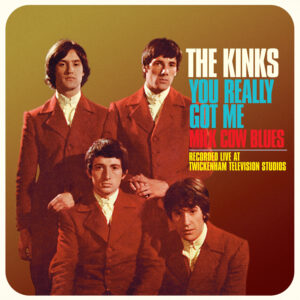 The Kinks
"You Really Got Me" [live]/"Milk Cow Blues" [live] 7"
SANCTUARY
I never saw The Kinks live, but I did see Ray do a solo-ish show with a choir. This is hopefully the opposite of that live experience. Obits (RIP) did a killer cover of "Milk Cow Blues," too.—Pat McGuire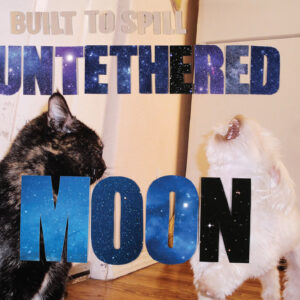 Built To Spill
Untethered Moon LP
WARNER BROS.
Every BTS release is worth owning on vinyl and this is no different. Plus the art is really beautiful and was done by Doug Martsch himself. Ripping!—Pat McGuire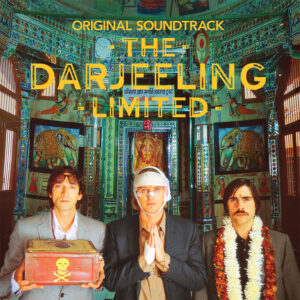 Various Artists
The Darjeeling Limited soundtrack
ABKCO
Simply the best soundtrack for train traveling through India in search of your estranged, monastic mother while bonding with the quirky brothers with whom you've been both separated and unified by grief over your father's death the year previous.—Breanna Murphy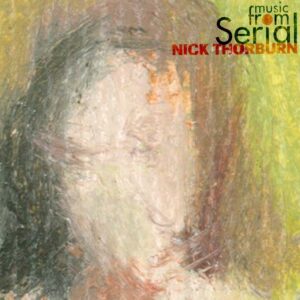 Nick Thorburn
Original Music from Serial
MANQUE MUSIC
I've really been looking for something perfect to go with my single-origin pour-over coffee on Sunday mornings. With intrigue!—Breanna Murphy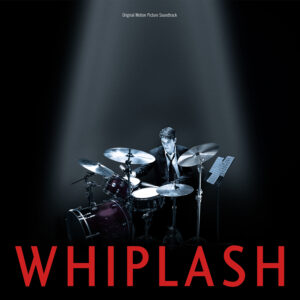 Various Artists
Whiplash: Original Motion Picture Soundtrack
VARESE SARABANDE
Jazz is the original punk.—Breanna Murphy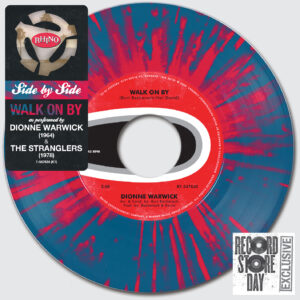 Dionne Warwick/The Stranglers
"Walk On By" split, colored 7"
RHINO
No one writes sweeping ballads about love and loneliness better than Burt Bacharach and Hal David, and "Walk On By" is arguably their greatest collaboration. Originally recorded by the one and only Dionne Warwick, the track has been covered countless times, and has been the anthem for the dumped since 1964. The universality of "Walk On By" is being celebrated by Rhino as part of its RSD series "Side By Side" with a multicolored split 7" featuring Warwick's original and The Stranglers' groovy 1978 cover of the same track. How many times can one just flip the wax and listen to different versions of the same song over and over again? Probably at least twenty-four hours, by my count.—Bailey Pennick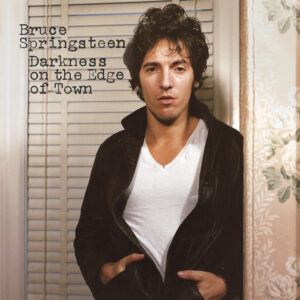 Bruce Springsteen
Darkness on the Edge of Town LP
LEGACY
If there's one Bruce Springsteen album that you should have the highest-quality version of, it's Darkness on the Edge of Town. This fourth album by the Boss and his legendary E Street Band showcases his unrivalled talent for writing mega-hits—including "The Promised Land" and "Prove It All Night"—that actually say something, and somehow make you feel like you aren't alone in this cold and cruel world. This RSD remastered vinyl version of the 1978 classic will have the opening riff for "Badlands" explode from your record player sounding sweeter and stronger than ever. Long may he reign!—Bailey Pennick
Procol Harum
Homburg EP 7"
CHERRY RED
If you have an uncontrollable hankering for the deep and rich sound of a Hammond organ, only the sweet sounds of Procol Harum will do. Thankfully, this Record Store Day, you can pick up an exclusive 7" run of Homburg—an EP that was exclusively released in Singapore in 1968. Beyond the English band's follow-up single to "A Whiter Shade of Pale," this RSD release features three more soulful offerings including one epic keys solo in "Quite Rightly So." –Bailey Pennick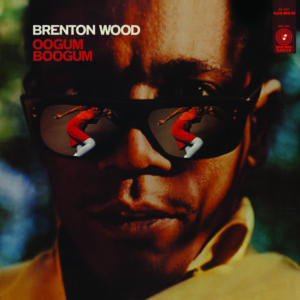 Brenton Wood
Oogum Boogum LP
CONCORD
I would buy this just for the cover art even if it wasn't already an amazing record. Luckily, it is. "Gimme Little Sign" is the original "…Baby One More Time."—Christian Koons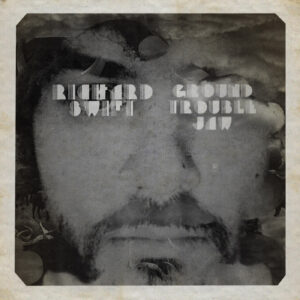 Richard Swift
Ground Trouble Jaw EP
SECRETLY CANADIAN
Hard to believe this hasn't yet existed on vinyl. "Lady Luck" and "The Bully" are masterpieces of analogue home recording, and are also just incredible songs to begin with. Danced to them both at my wedding, and you should, too.—Christian Koons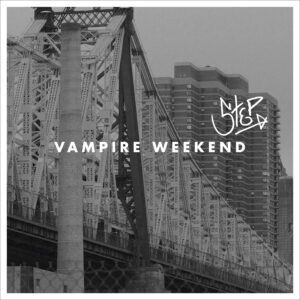 Vampire Weekend
"Step" colored 7"
XL
One of my favorite songs from one of my favorite records. I used to live right next to the Queensboro Bridge, which is on the cover. The remixes sound really interesting, and as if that weren't enough, there's an instrumental version to which I can karaoke "Graduation" by Vitamin C.—Christian Koons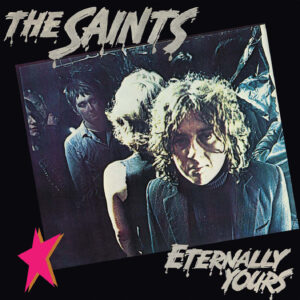 The Saints
Eternally Yours colored LP
RHINO
In 1977, The Saints busted out as the coolest band in Australia with their Stooges-heavy melodic punk on (I'm) Stranded, but like all the best punk bands, they weren't afraid to push themselves in new and unexpected directions. This adventurousness paid off in leaps and bounds on their second (and damn-near-perfect) release Eternally Yours—a savage showcase of smart, fearless, and mesmerizing rock and roll. Jagged power chords still anchor the set the same as before, but acoustic guitars and *gasp* horns show up as well to offer a wonderfully diverse palette of disgruntled, existential excellence. This version comes on translucent green vinyl—the same color as your floor after you puke from the awesomeness. —Nate Rogers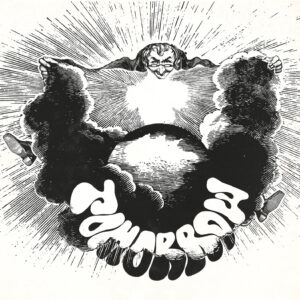 Tomorrow
Tomorrow LP
RHINO
A true gem from the psychedelic era, Tomorrow's only proper studio album was doomed to obscurity by some bad luck and bad timing (and maybe a bit of sub-par production, as well), but it holds up as one of the most engaging English releases of 1968—no small feat considering that it was competing against the likes of The Village Green Preservation Society, A Saucerful of Secrets, and, eventually, The White Album (for which the track "Revolution 1" was said to have been inspired by Tomorrow's single of nearly the same name). Steve Howe and John "Twink" Adler went on to join the more lucrative outfits of Yes and The Pretty Things, respectively, but those projects may never have produced a song better than "Now Your Time Has Come." Grab a copy while you can—you definitely won't be finding this one in the dollar bin. —Nate Rogers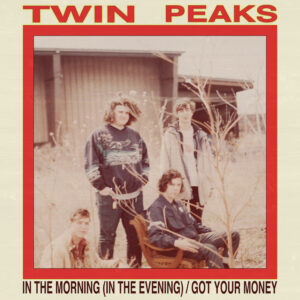 Twin Peaks
"In The Morning (In The Evening)" 7"
GRAND JURY
I don't know what I was expecting exactly when I hit play on "In The Morning (In The Evening)," the new Twin Peaks single, but it definitely wasn't this. The A-side of the Chicago band's first post–Wild Onion release is by far the best thing they've ever put out: groovy, confident, and maddeningly catchy—a one-hundred-percent successful raid of the feel-good vibes from Moby Grape's first album, and very promising sign of things to come. Honestly, the B-side could be a cover of a Metal Machine Music track and this 7" would still be worth the money.—Nate Rogers