Elisapie's new record Inuktitut features covers of songs by Led Zeppelin, Metallica, Queen, and many more classic-rock staples like you've probably never heard them before—namely sung in the Inuit language that lends the LP its name. As you can imagine, though, that isn't the only translation taking place on this collection of reworkings of iconic songs, considering the artist's background in folk-pop, traditional Inuit music, and other genres that are a far cry from the proto-metal, actual metal, and theatrically glam caricature of metal respectively performed by the aforementioned groups.
Given Elisapie's taste for the eccentric rock sounds of the '70s and '80s, it comes as no surprise to us that a "perfect day" in her hometown of Montreal ends with a trip to a high-energy concert from one of these bands—an event that lands in stark contrast to an earlier afternoon spent grabbing the perfect slice, an irresistible sorbet, and vibrant flowers along with her son Tayara, in addition to making stops at local POIs such as Le Plateau Mont-Royal.
With Inuktitut out today, you can stream the record here. Read on for all of Elisapie's stops on her perfect day in Montreal.
Mile-End
Pastel Rita with my son, Tayara! My favorite spot in the Mile-End, for decor, coffee, and natural wine to go! They always have fun breakfast snacks when I bring the kids with me!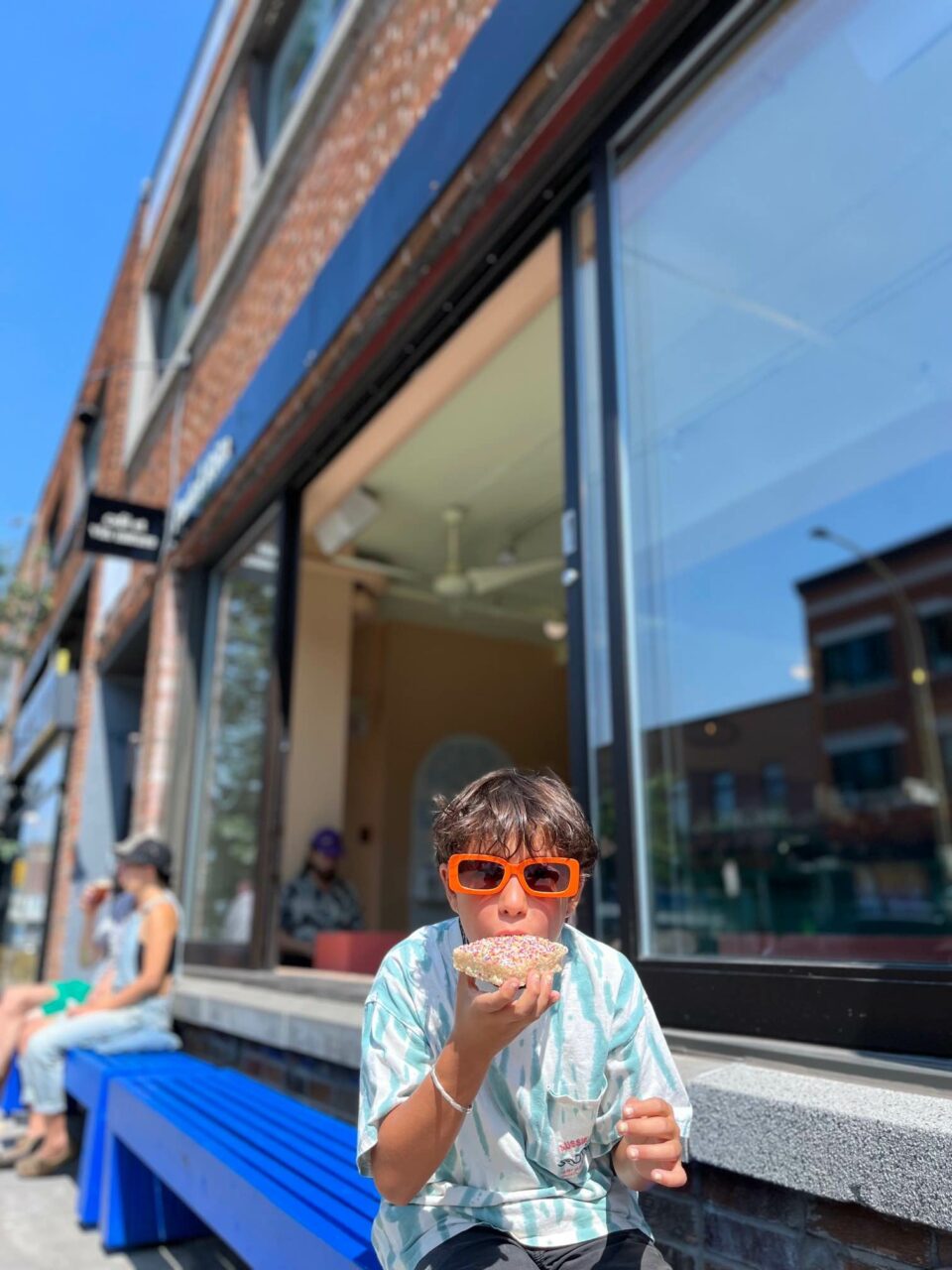 Petite-Italie
And Death of Vinyl for true vinyl collectors! Found on the way to Little Italy from Mile-End. I filmed my tracklist reveal here and they had all the original albums of the songs I picked for my upcoming cover album, Inuktitut.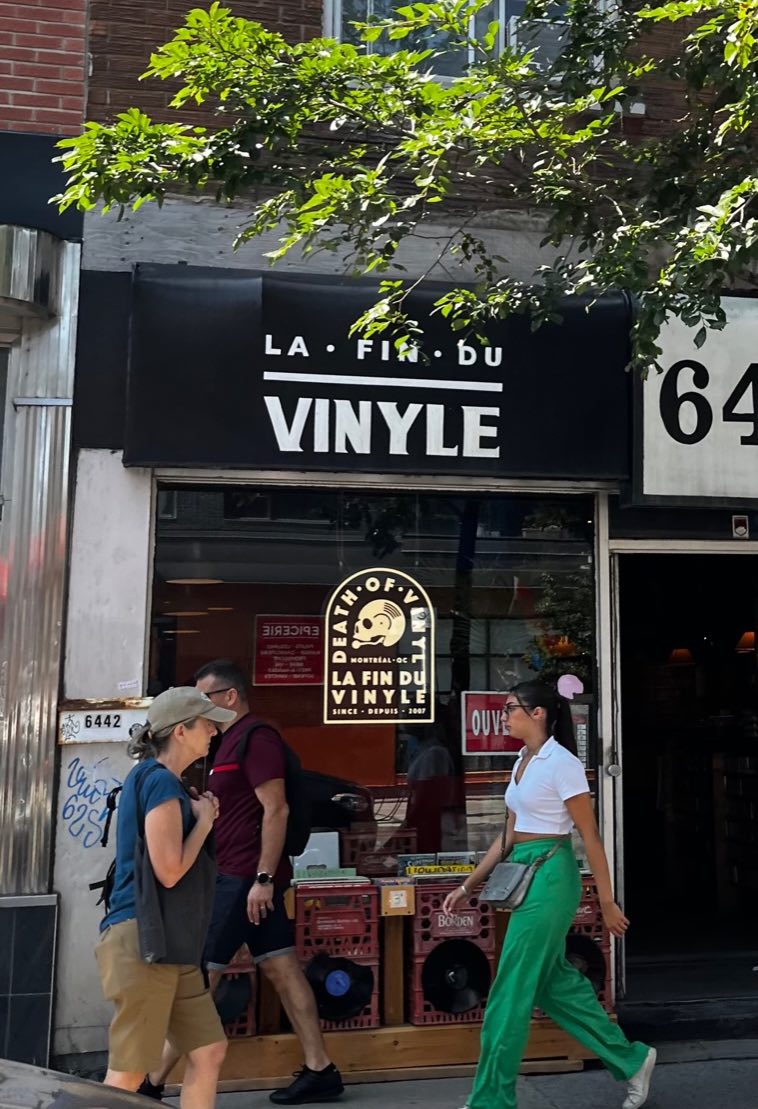 Pizza Bouquet
Best go-to New York–style slice. Yummy pizza! Found in a very hip neighborhood with great restos and cafes!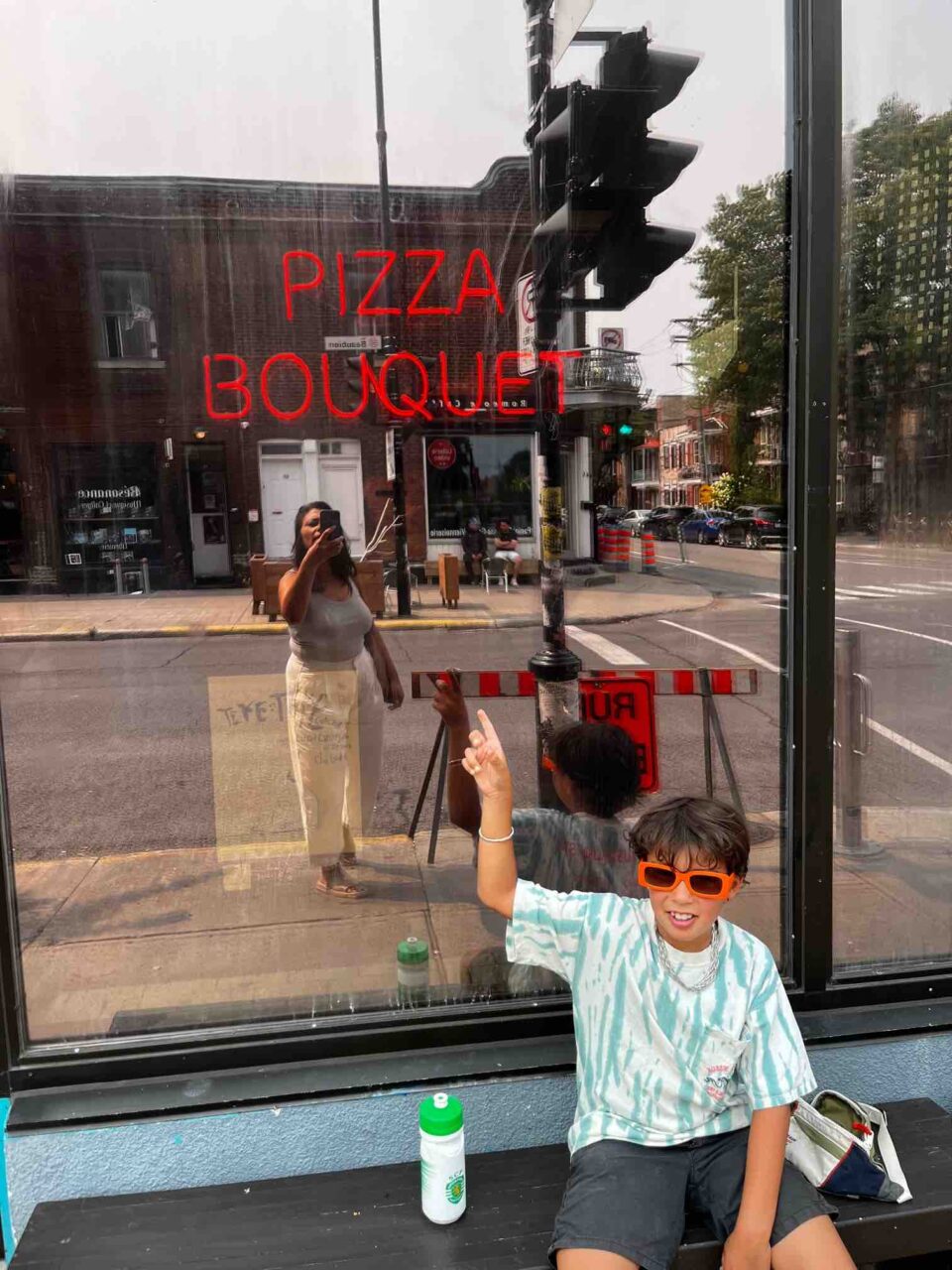 Marché Jean-Talon
Best, best, best fruits and vegetables. It's so easy to spend the day hanging out buying flowers and tasting all the offerings from local producers. You can find everything here. I always go to get plants as gifts at Binette et Filles. It's a new flower place!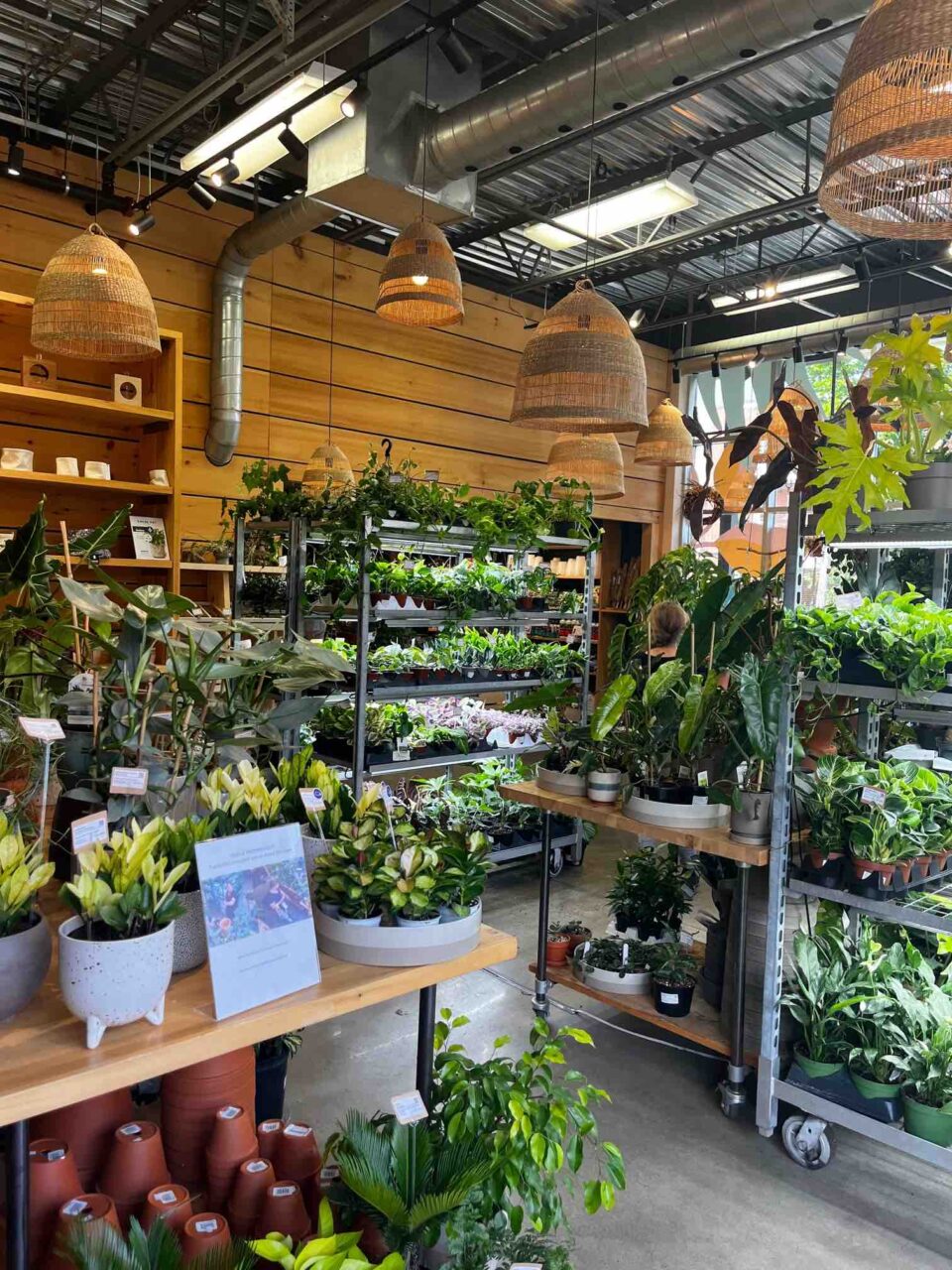 Havre de Glaces
I have to stop at Havre de Glaces while at the Marché Jean-Talon with the kids for sorbet, a classic!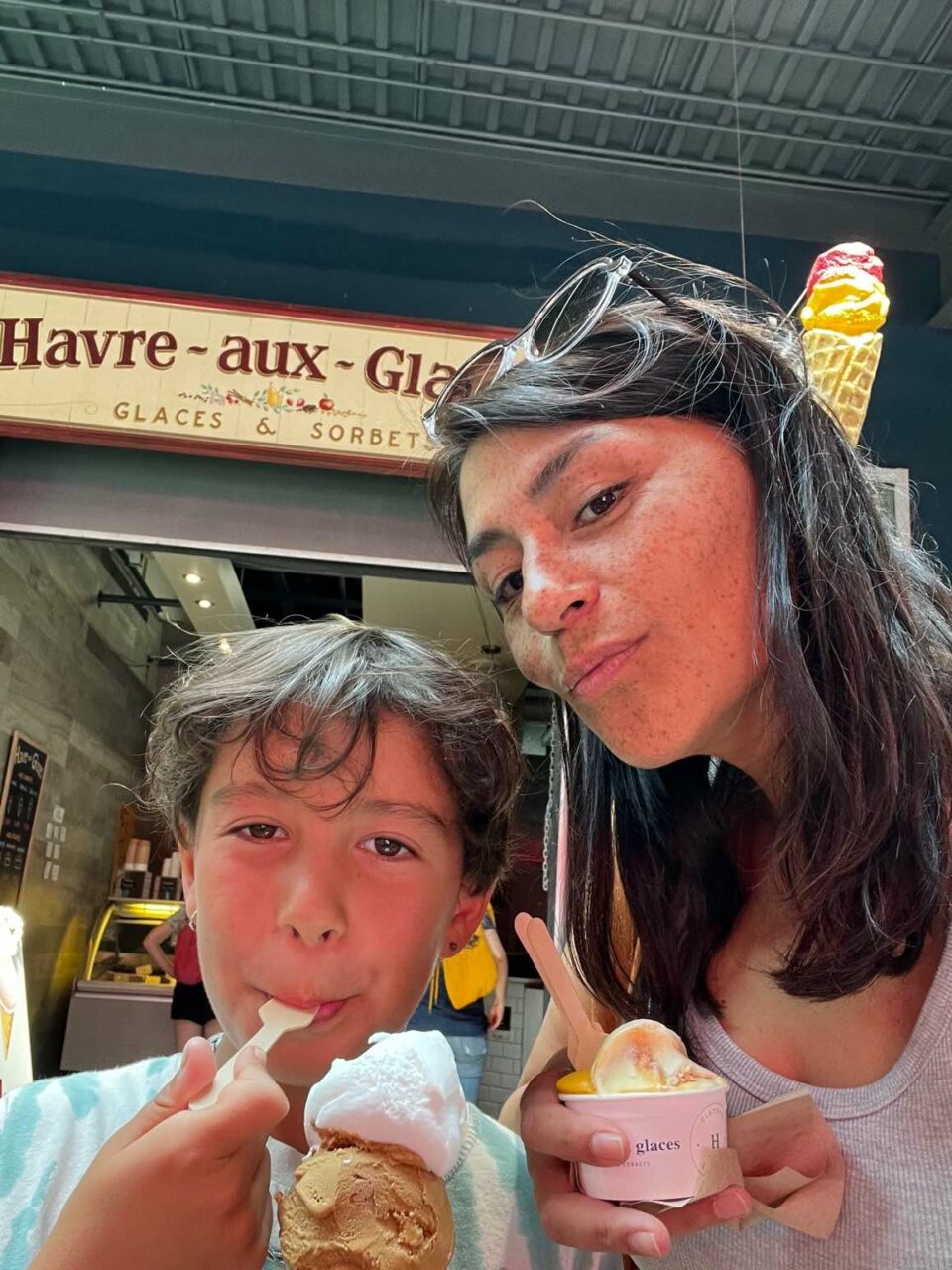 Le Plateau Mont-Royal
Next to Leonard Cohen's place in Little Portugal, this park next to his home is a place where I think of him. A small square that feels like his personal park. Here, I'm on one of the most fun streets in Montreal, St. Laurent Boulevard!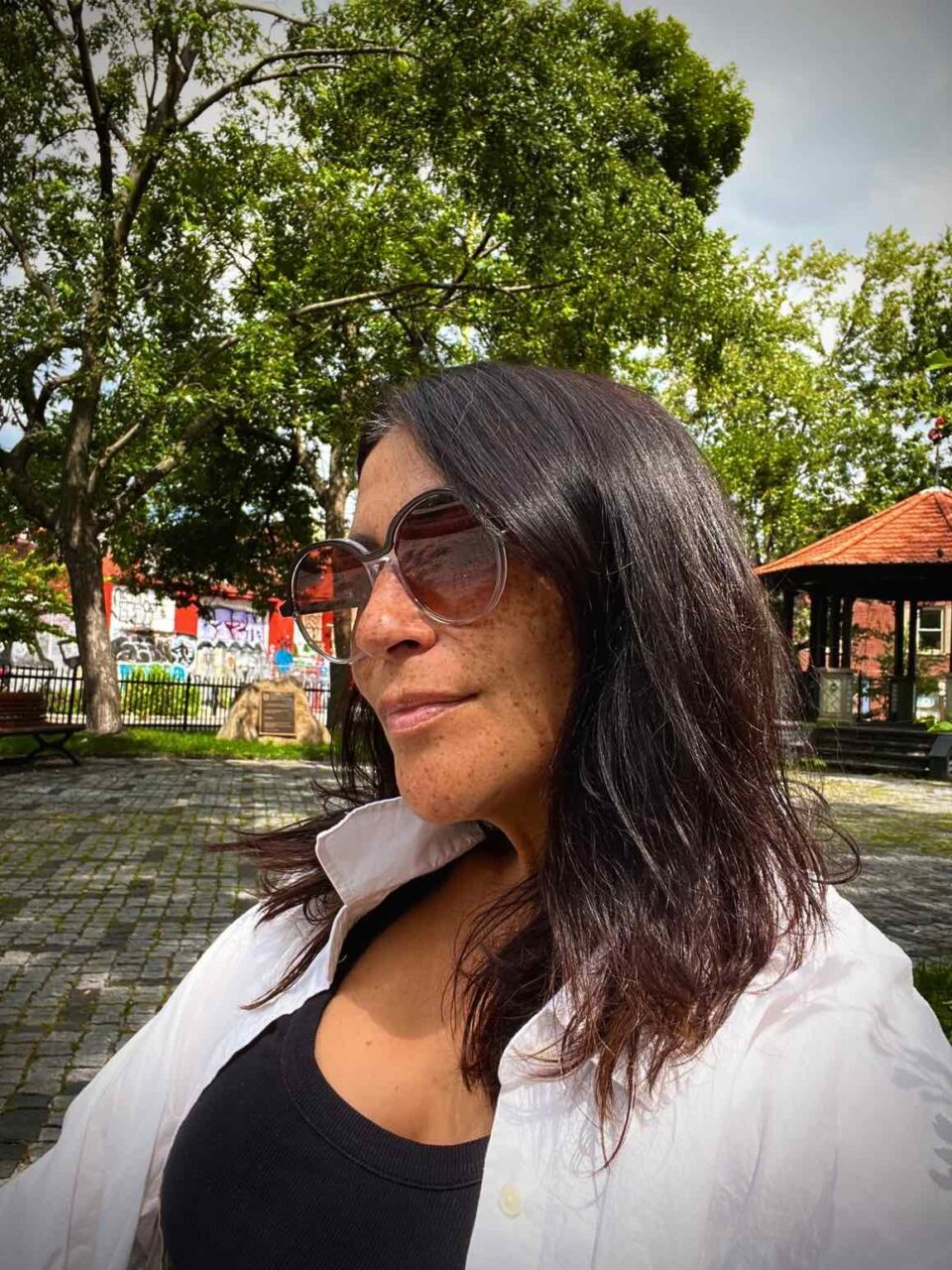 Quartier des Spectacles
Montreal: the city of festivals. This weekend is Présences Autochtone (First Peoples Festival) in downtown Quartier des Spectacles! We're here to see Joseph Sarenhes' show, our musical hero. He's wendat and guinéen! Indigenous pride!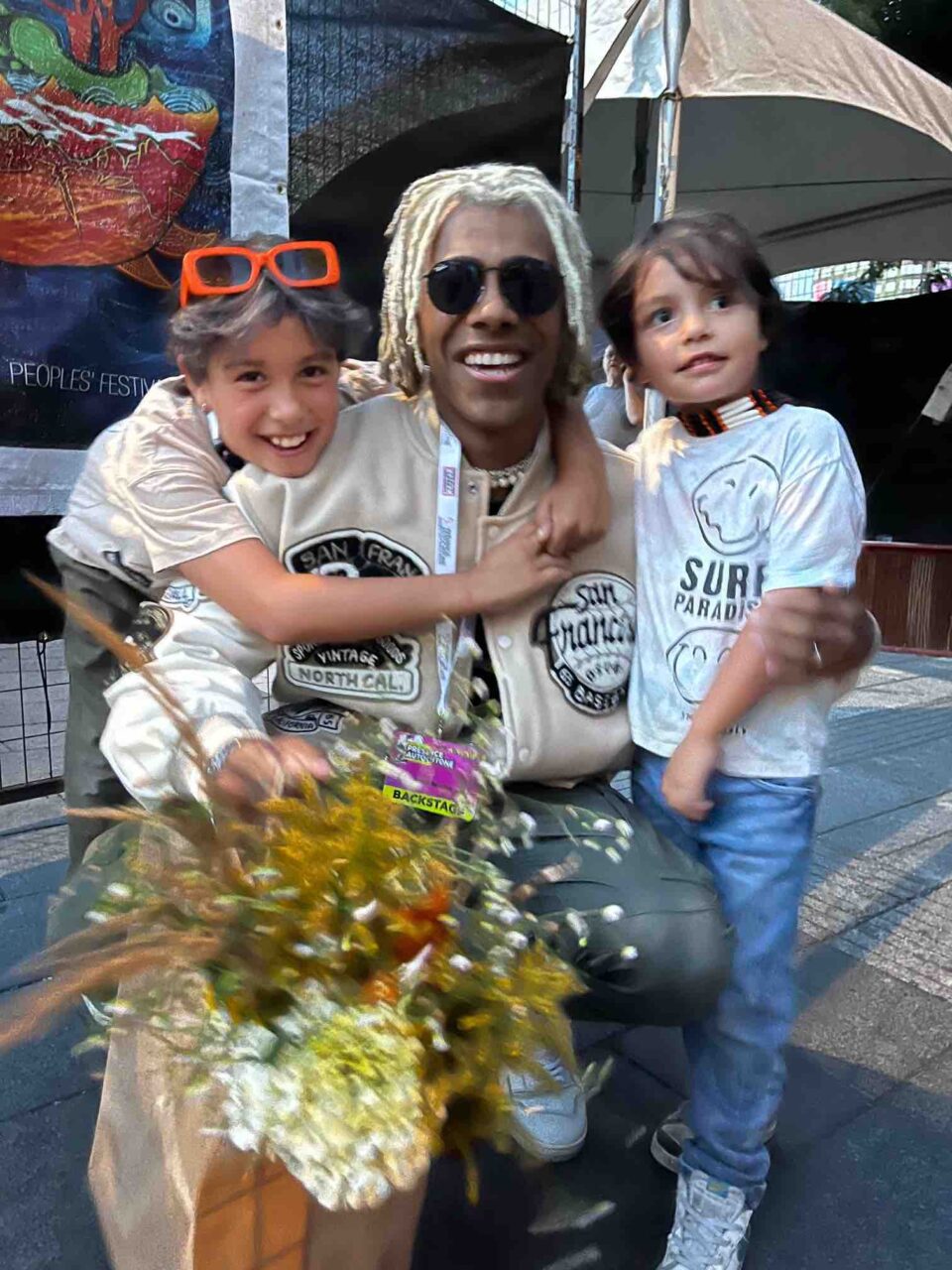 Stade Olympique – Hochelaga
The festival weekend continues with Metallica at Stade Olympique. It was the most exciting concert I've ever been to. My first Metallica show! Metallica still has so much energy and love to give. I had the best time and of course bumped into many Inuit friends and Indigenous fans! I was here with Jason Anahatak from the North with whom I went to college. I loved every second, and I even shed some tears. Although they didn't do "The Unforgiven," one of the songs I covered on my new album, I did get a good dose of Metallica!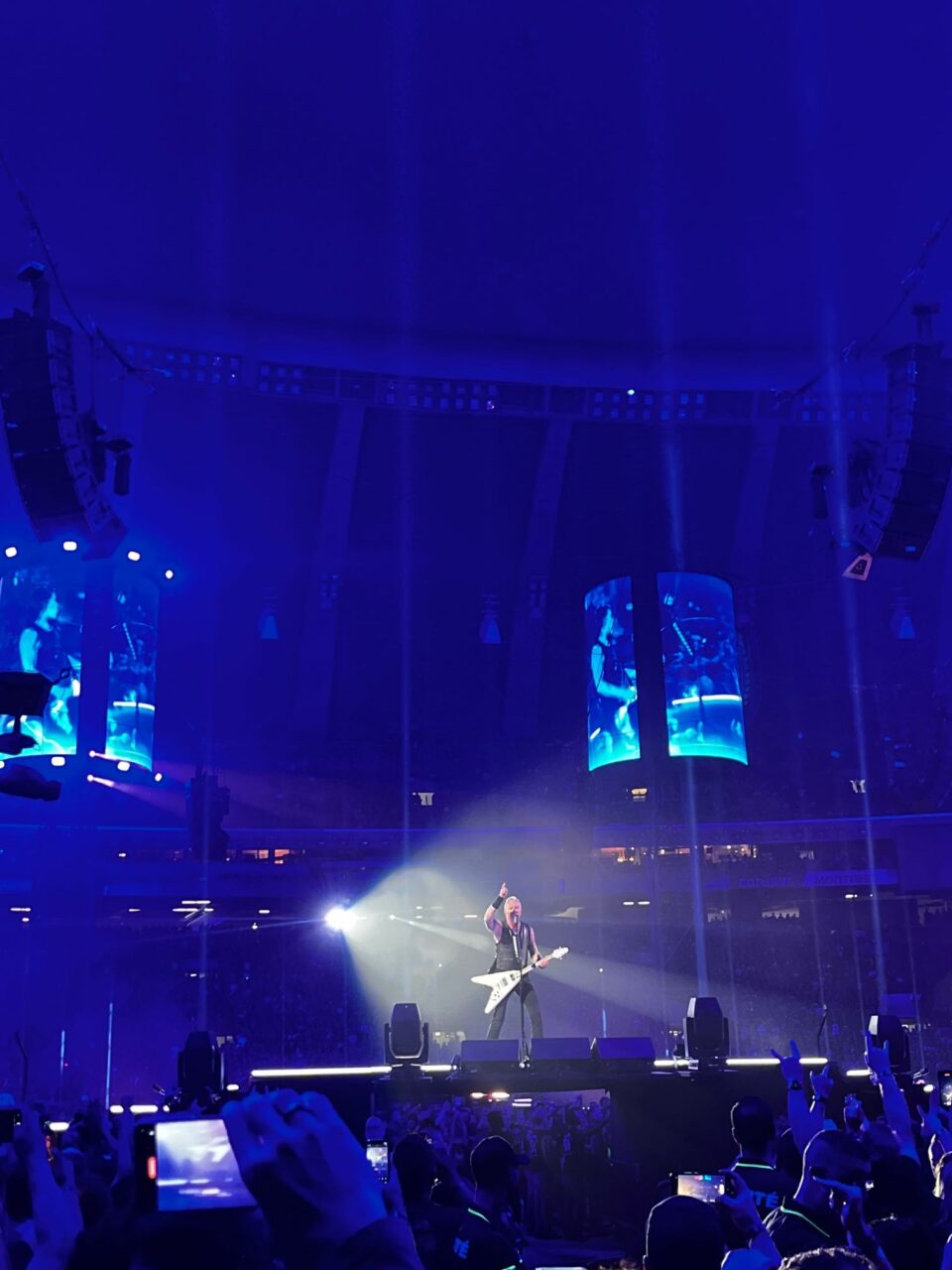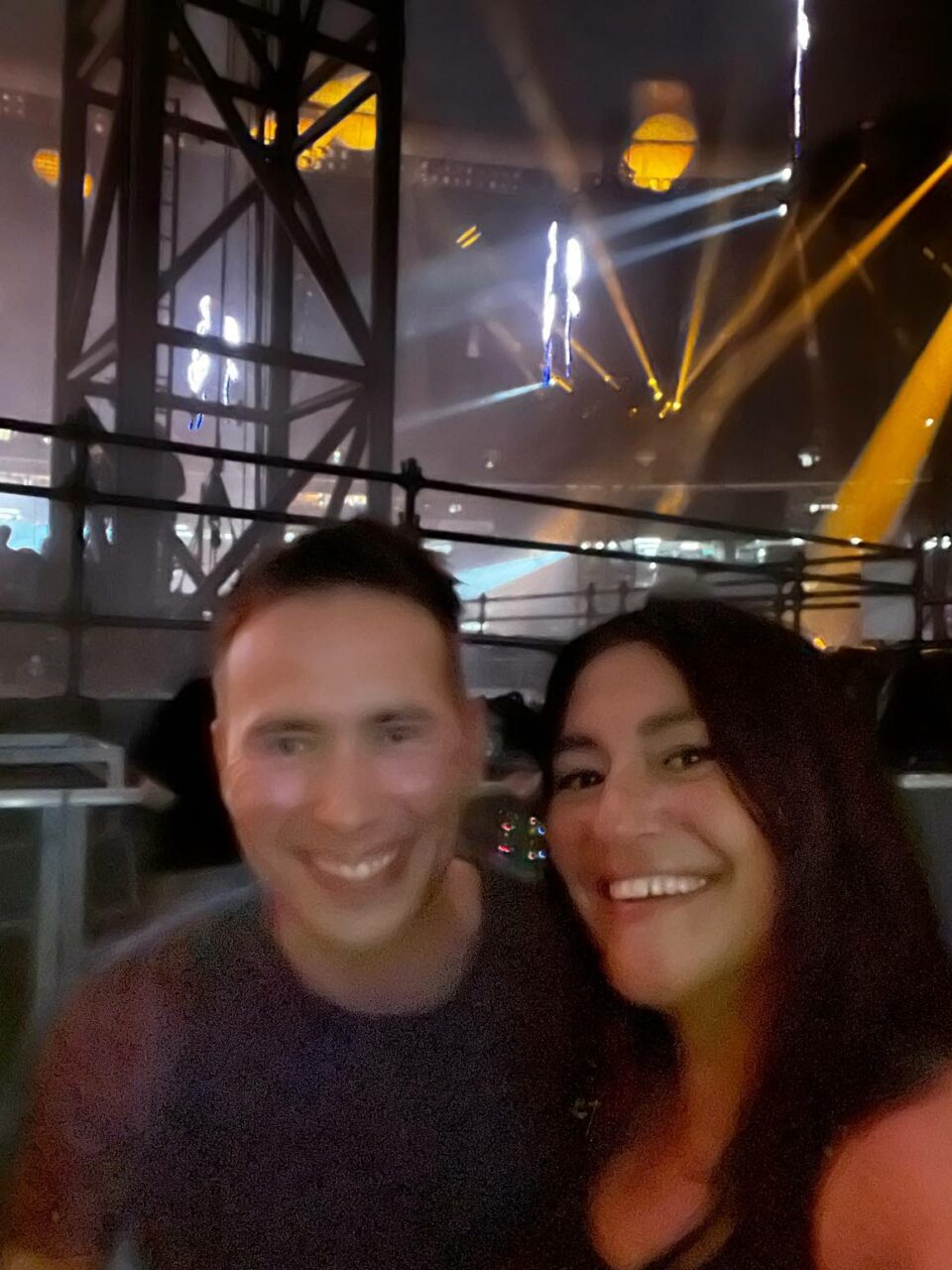 Chinatown
Went to a restaurant with our crew who filmed the video of my cover of "I Want to Break Free" in Kangirsuk. Sarah, my friend and collaborator from the North, who helped with the filming, came to Montreal for vacation. I took her to Fleurs et Cadeaux, a restaurant that serves Japanese classics, and is a cool place in Montreal. It has the best wine, a little hidden place in Chinatown. Afterwards, we go to another secret bar just around the corner, Le mal Nécessaire, located in a basement with great cocktails!