SoCal loves new wave. A massive gathering on the beach amidst the palm trees and ocean breeze might seem out of place for a goth and darkwave festival, but tens of thousands of fans felt right at home in the sand taking in performances by favorites from the '80s along with a handful of current new wave torch bearers (Drab Majesty, Molchat Doma, Glass Spells).
Generations of fans—many of which were raised hearing the likes of New Order, Echo and the Bunnymen, Psychedelic Furs, and OMD in constant rotation on LA's KROQ—came out in droves for the one-day Darker Waves festival in Huntington Beach over the weekend, traipsing across the sprawling oceanside grounds to watch performances spread across three stages. For the most part, the sets were short and stacked with hits, with rotating stages often revealing the next act just moments later. Although Tears for Fears closed out the night, the prevailing sight of energy dome hats—and the enthusiastic response from the crowd—was a reminder that Devo's prevalence was just as prominent as the headliners.
Elsewhere, New Order delivered a commanding co-headlining performance closing with the Joy Division standard "Love Will Tear Us Apart," the laryngitis-stricken Ian McCulloch battled through Echo and the Bunnymen's set (which included The Doors' Robby Krieger guesting on their Lost Boys remake of "People Are Strange"), Deftones offshoot Crosses showcased their darkwave-influenced sound, and OMD and The Human League wowed fans with hit-packed sets sounding just as fresh as they did in 1984. Shades of Southern California's own punk and goth music past was also on display with locals X, Christian Death, TSOL, and 45 Grave playing early afternoon sets.
FLOOD photographer Wilson Lee was there working his way through the sandy pits throughout the day. Check out highlights below.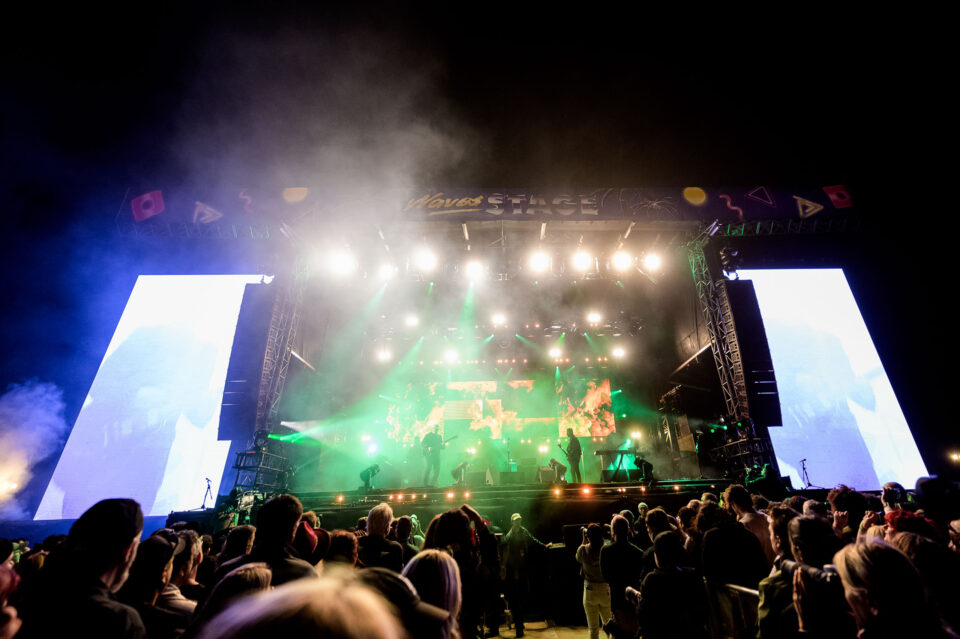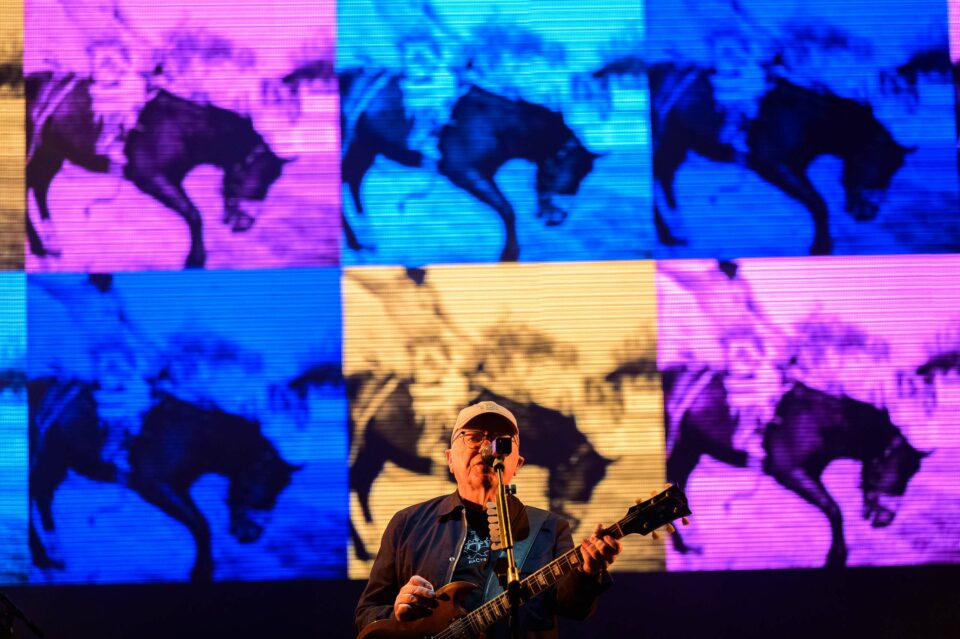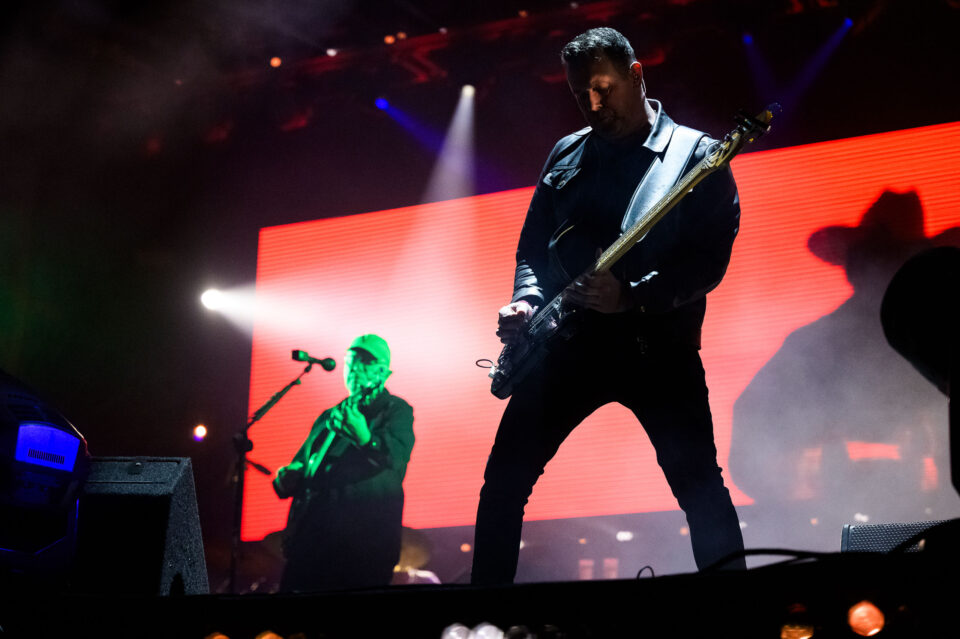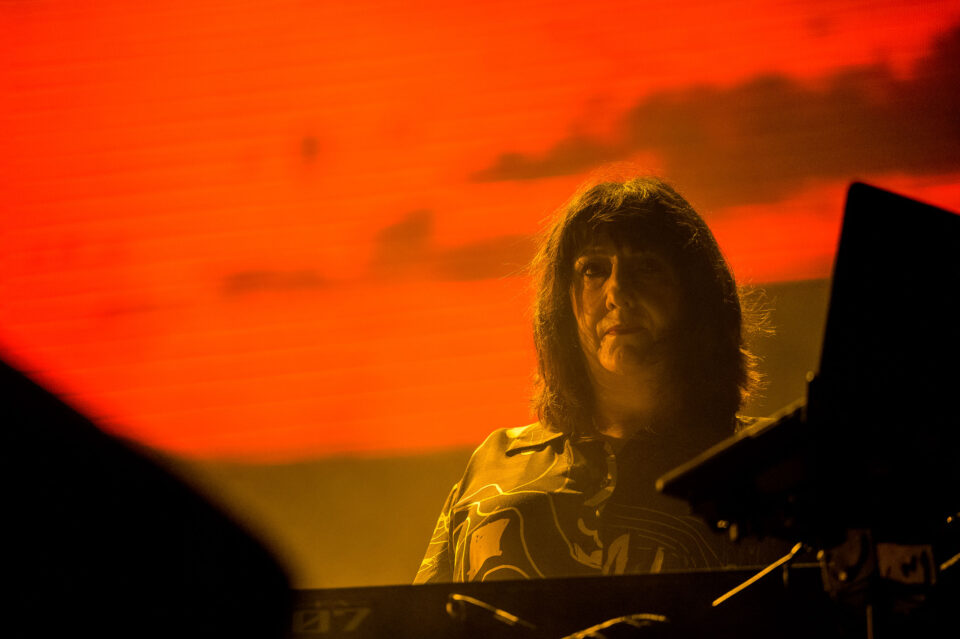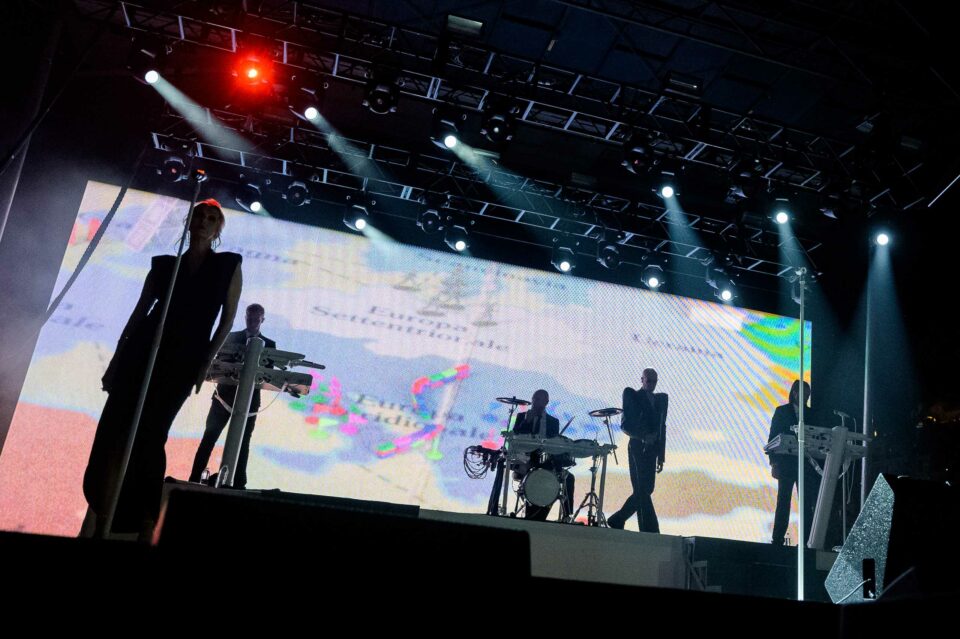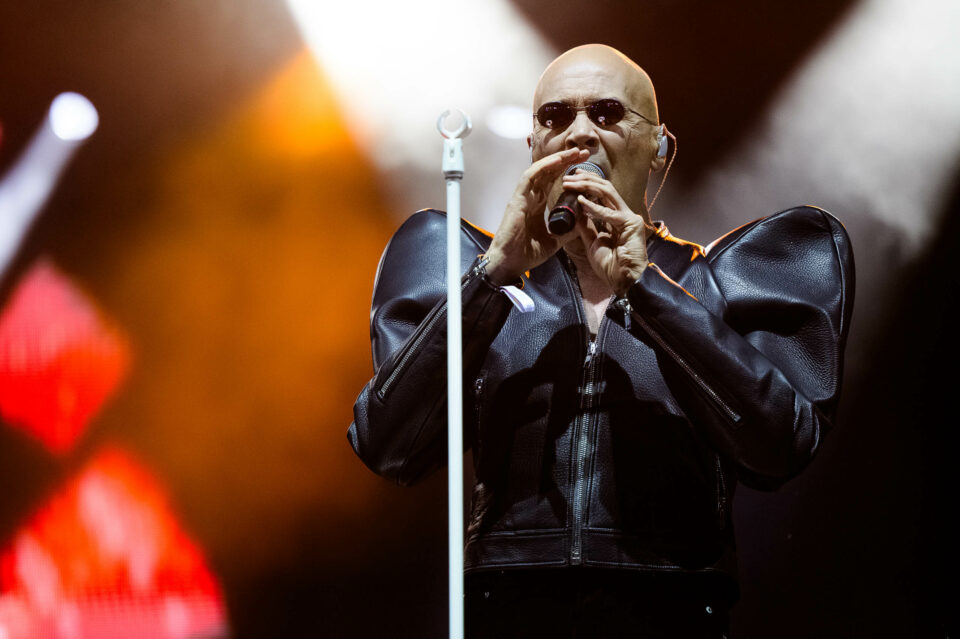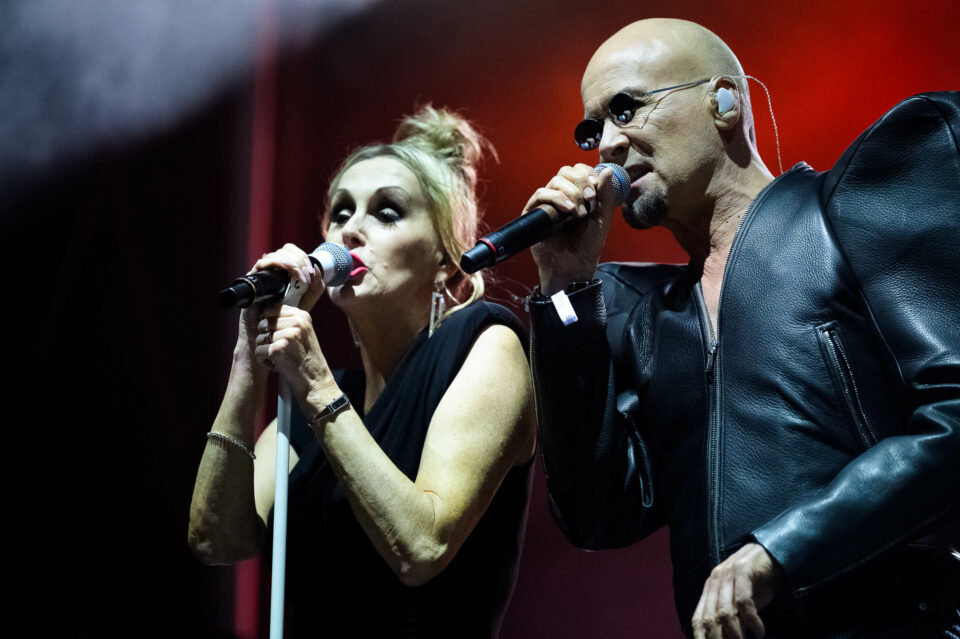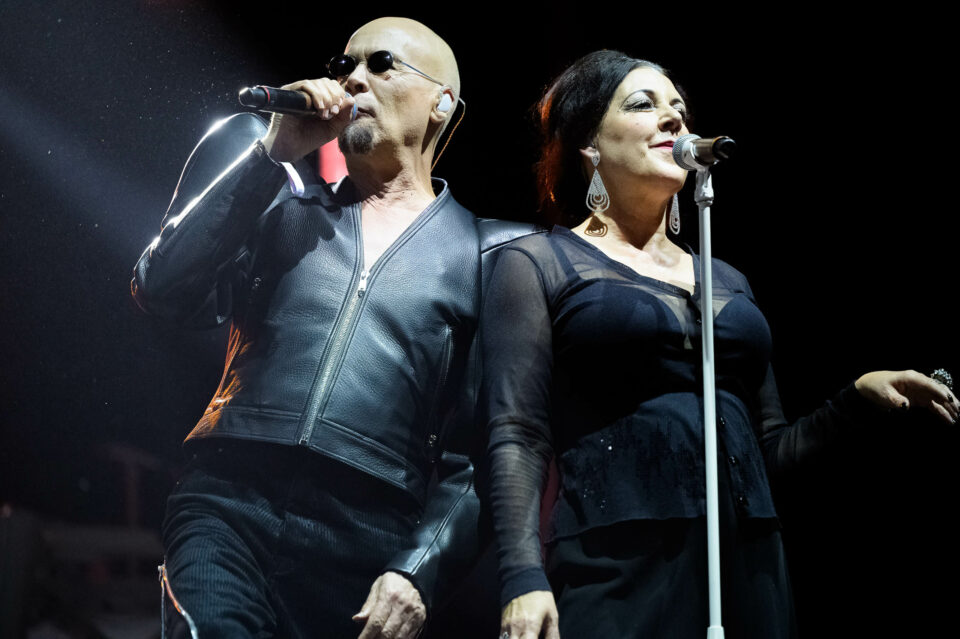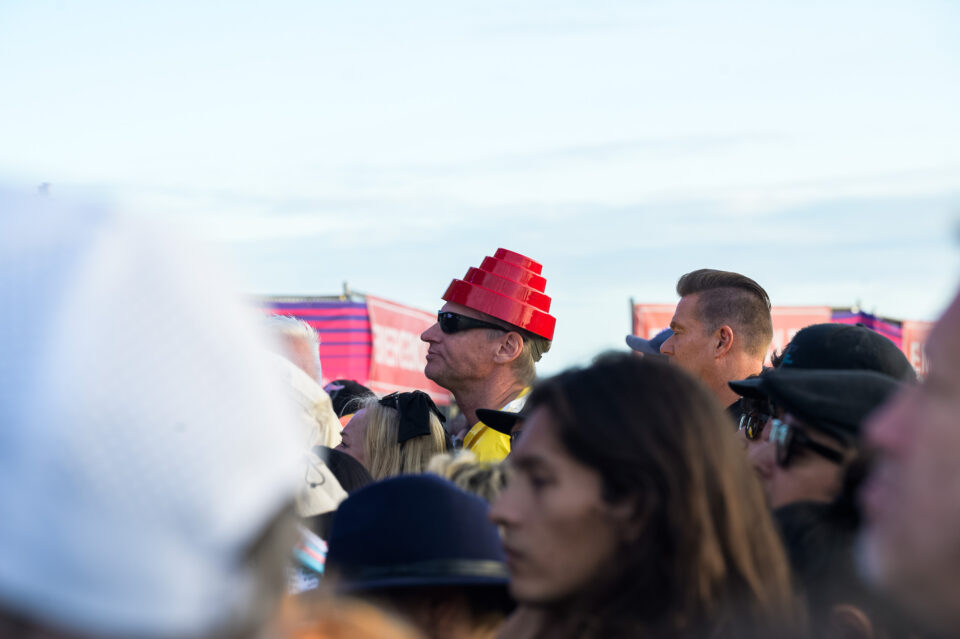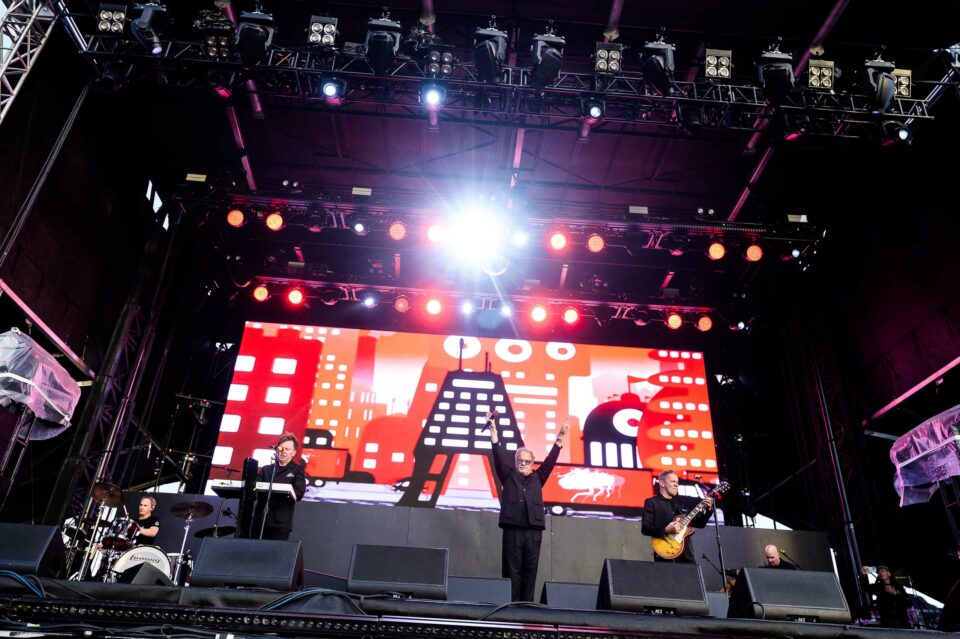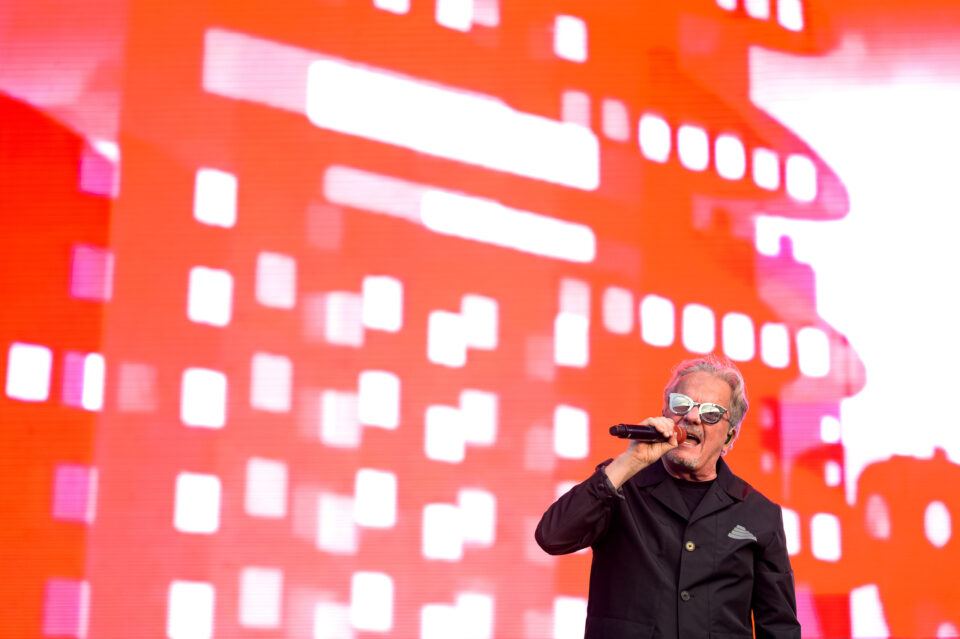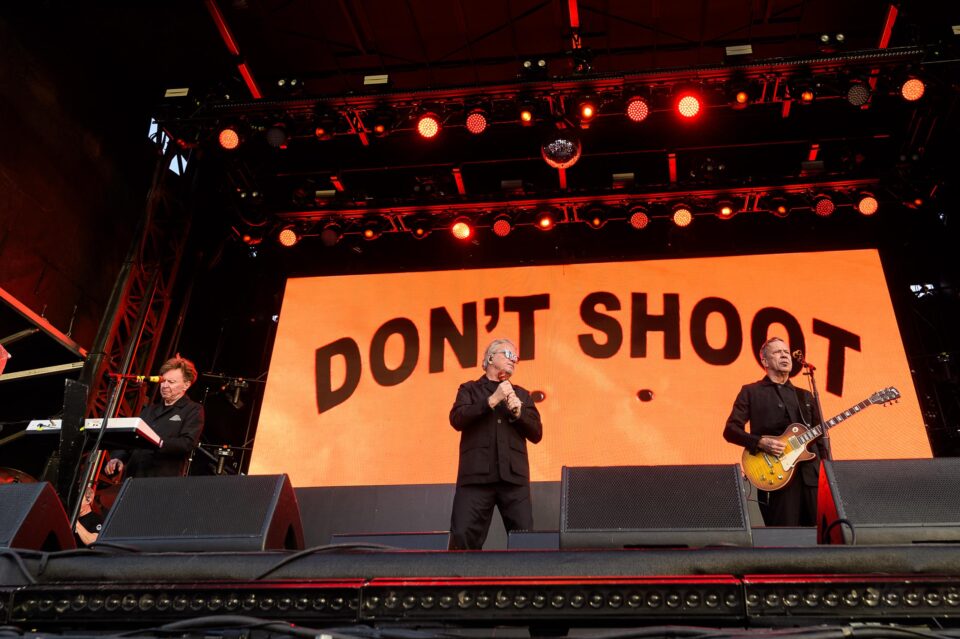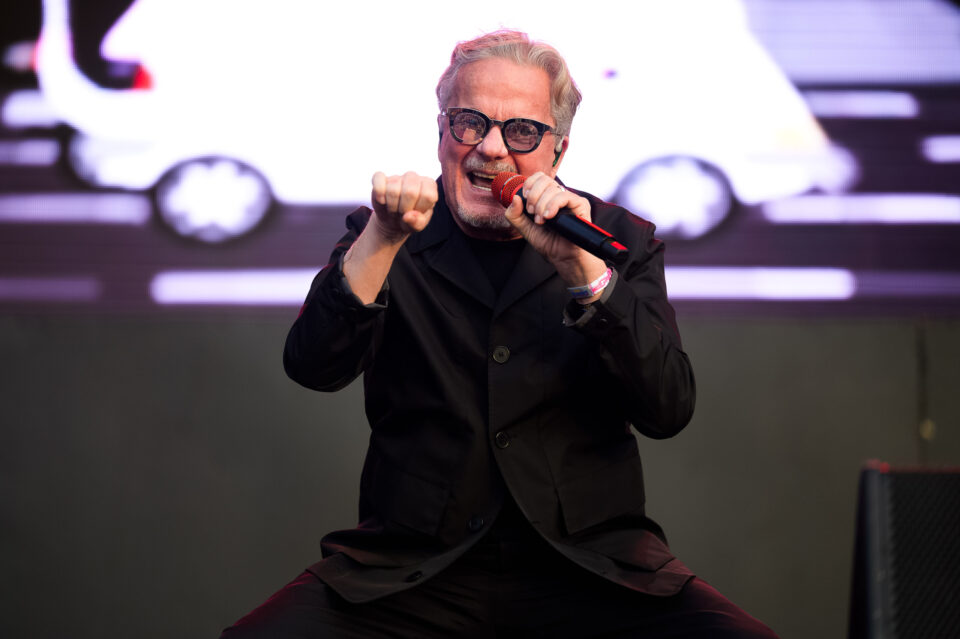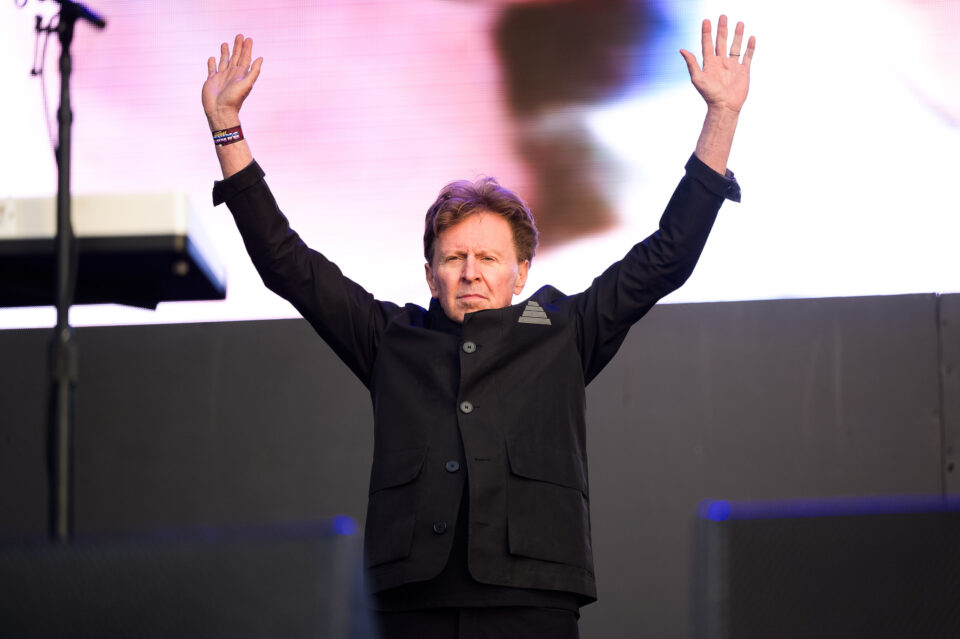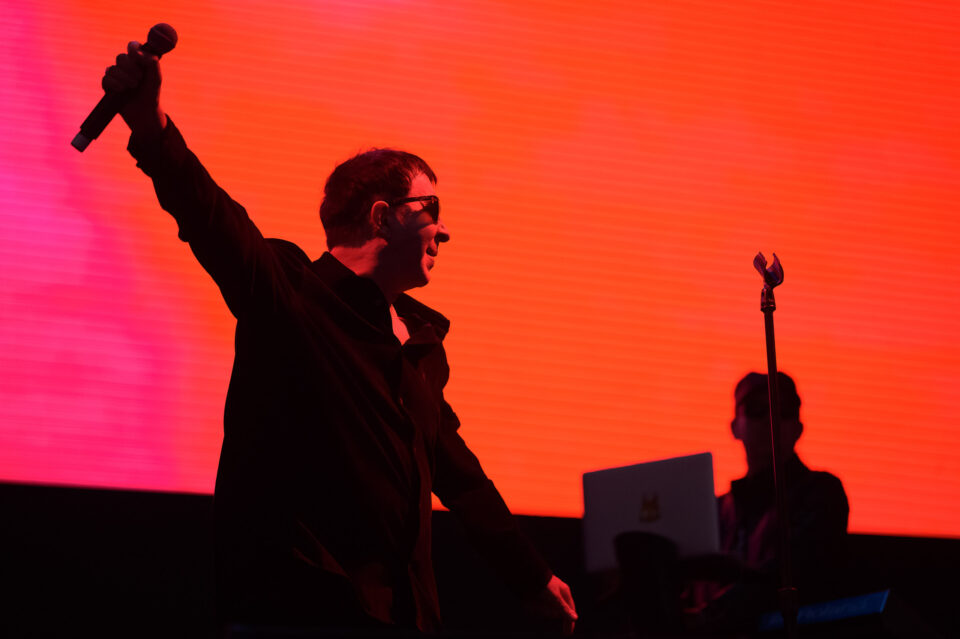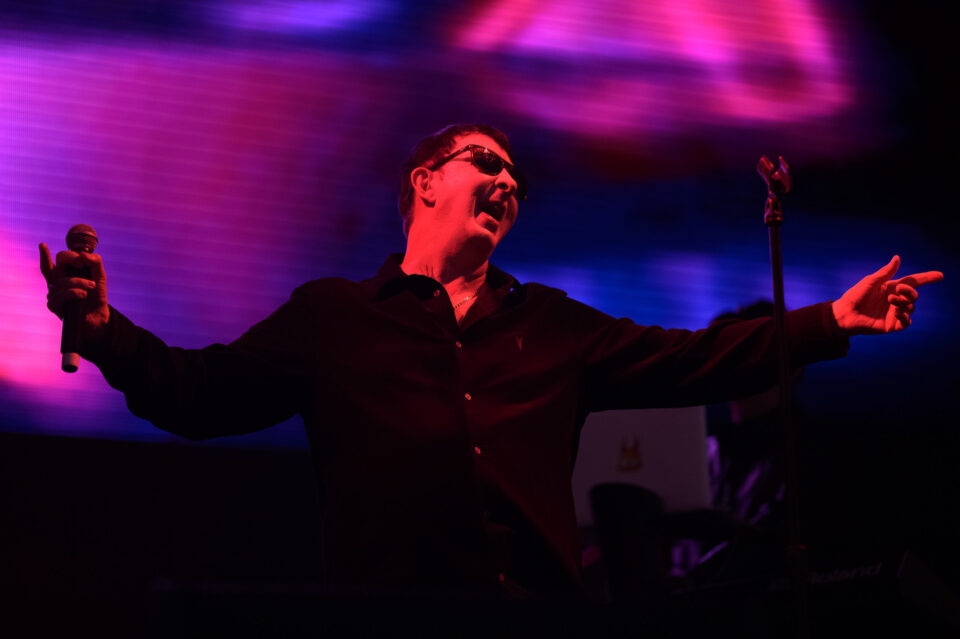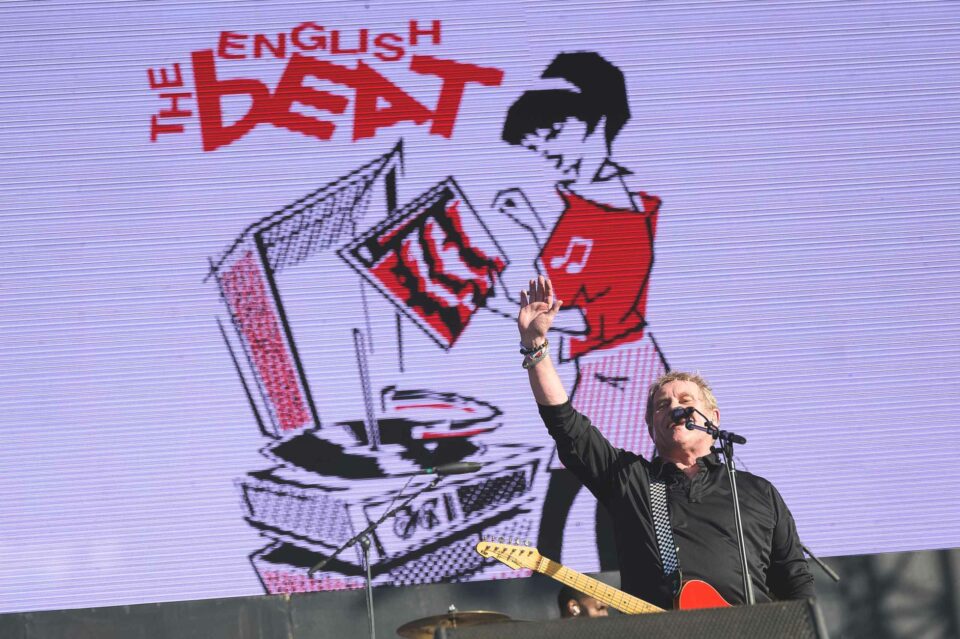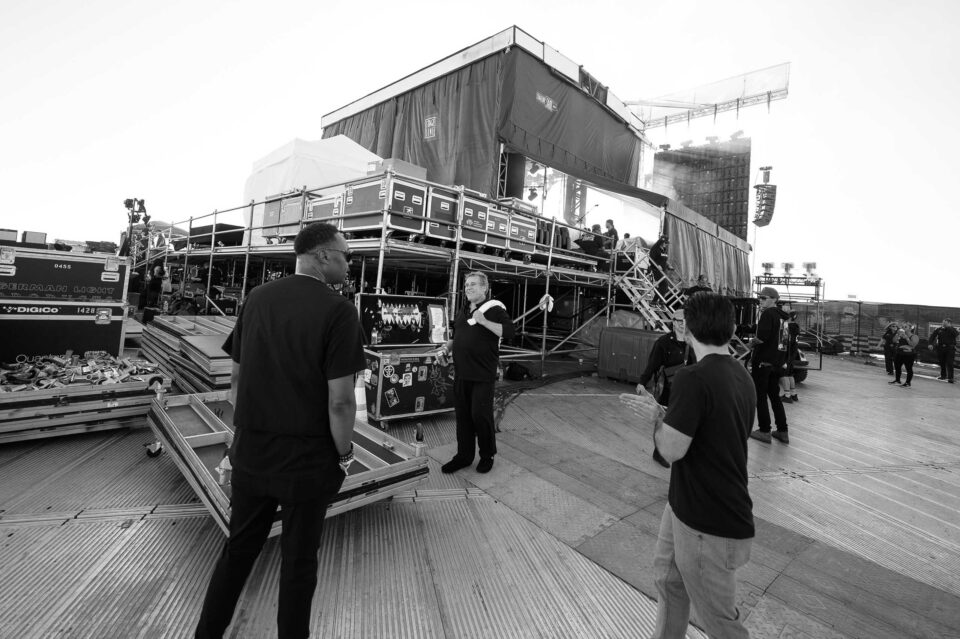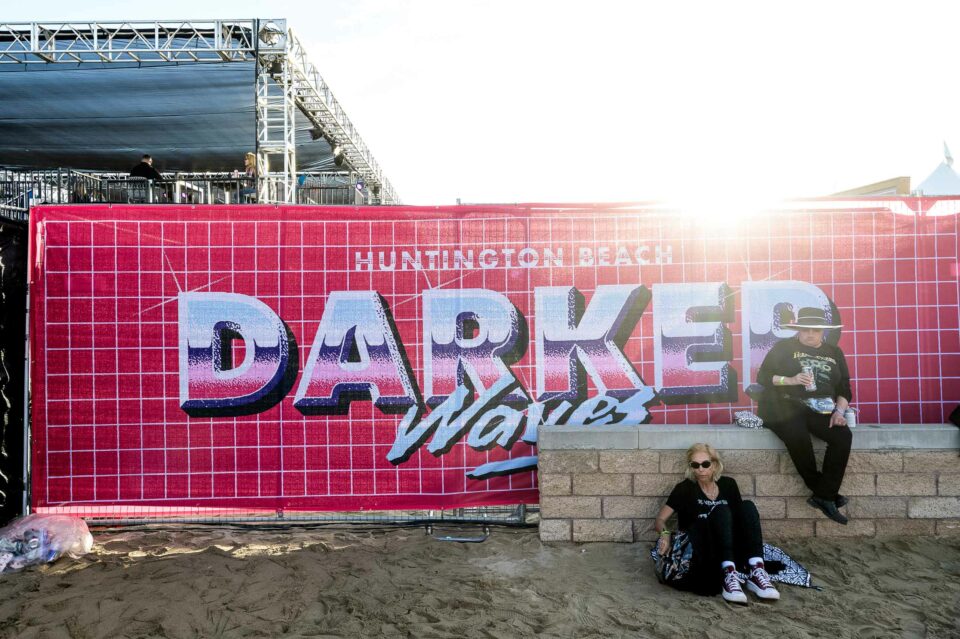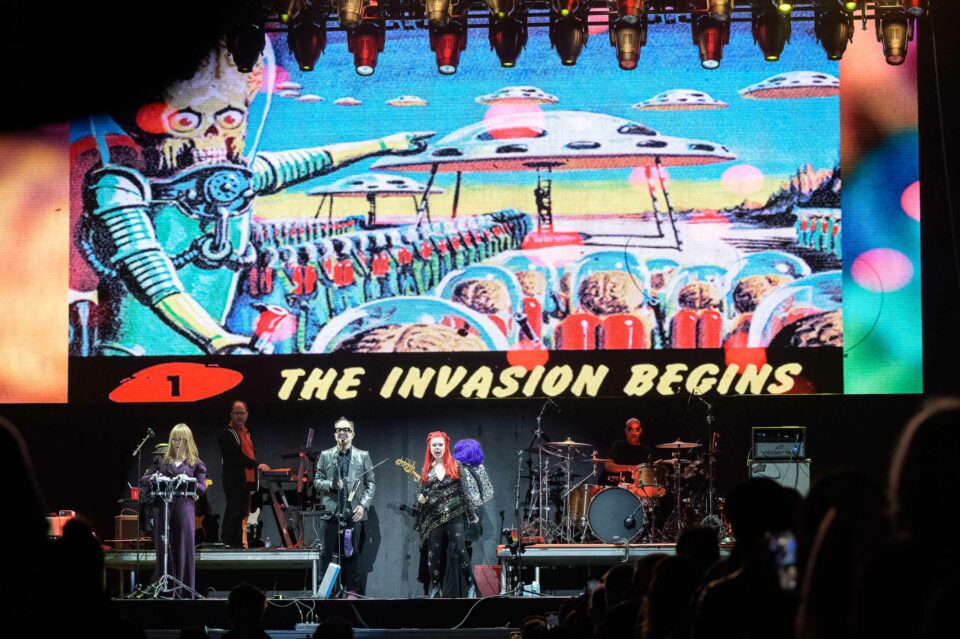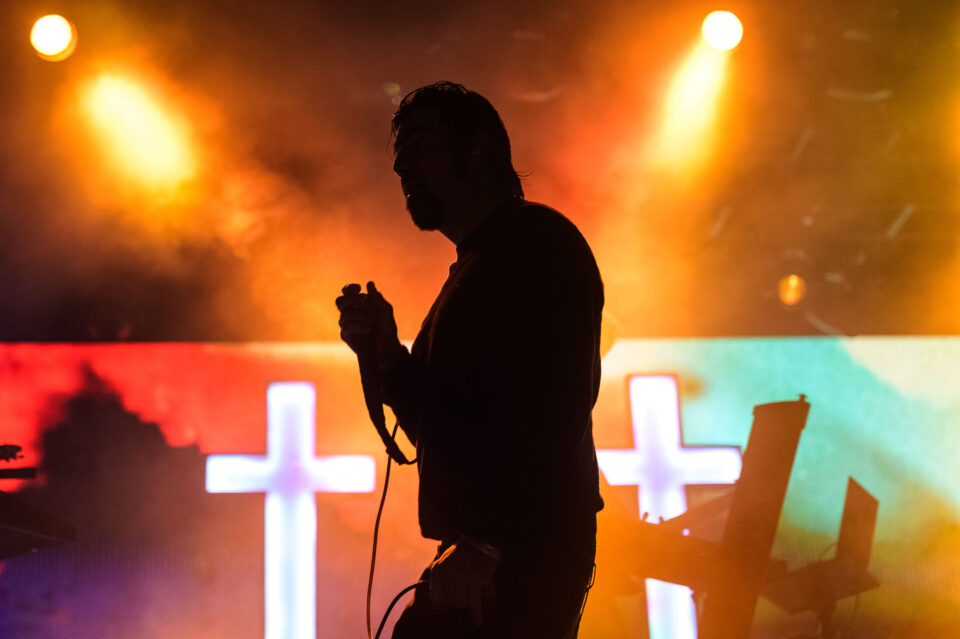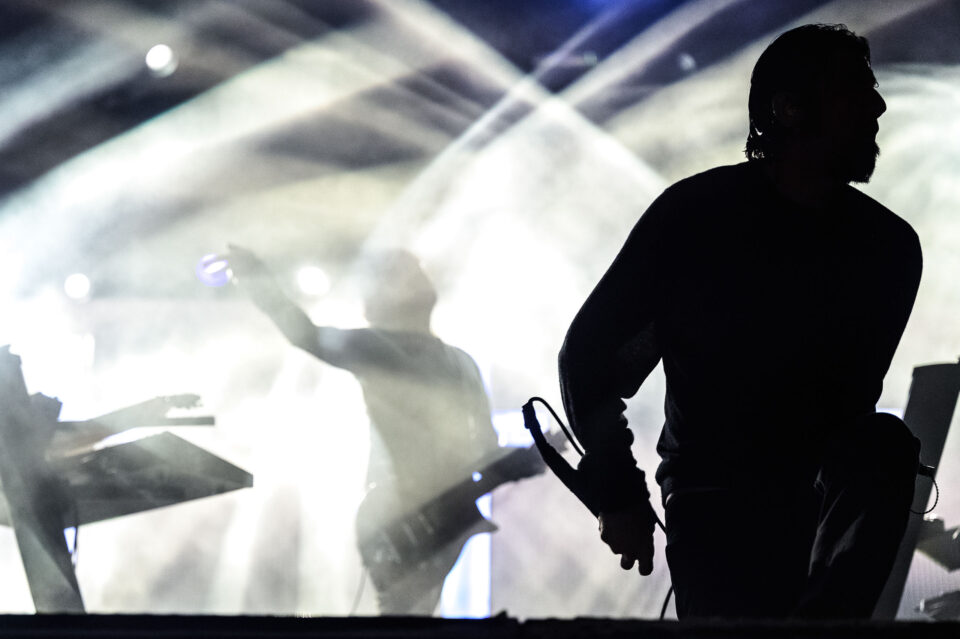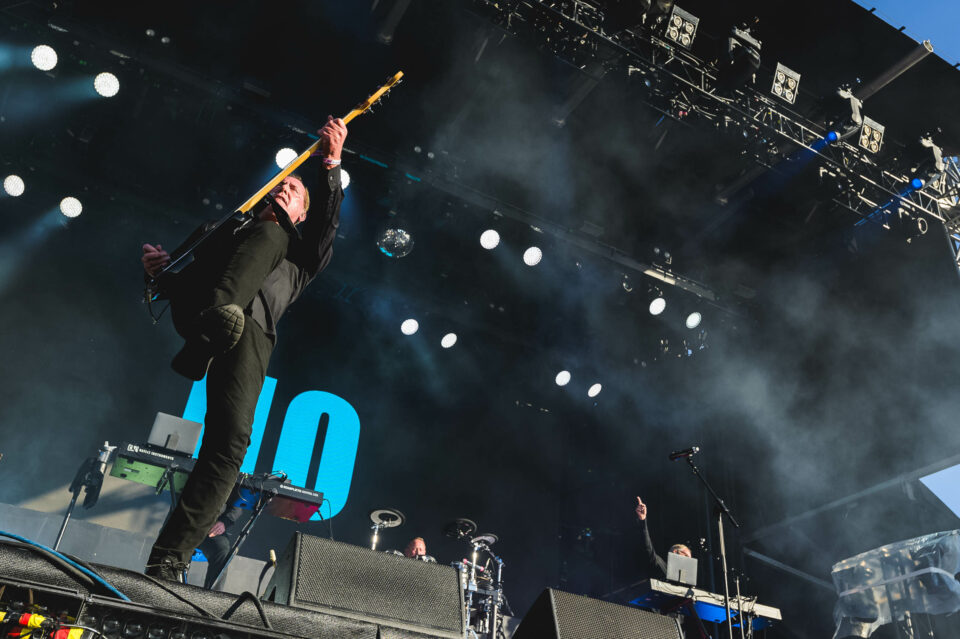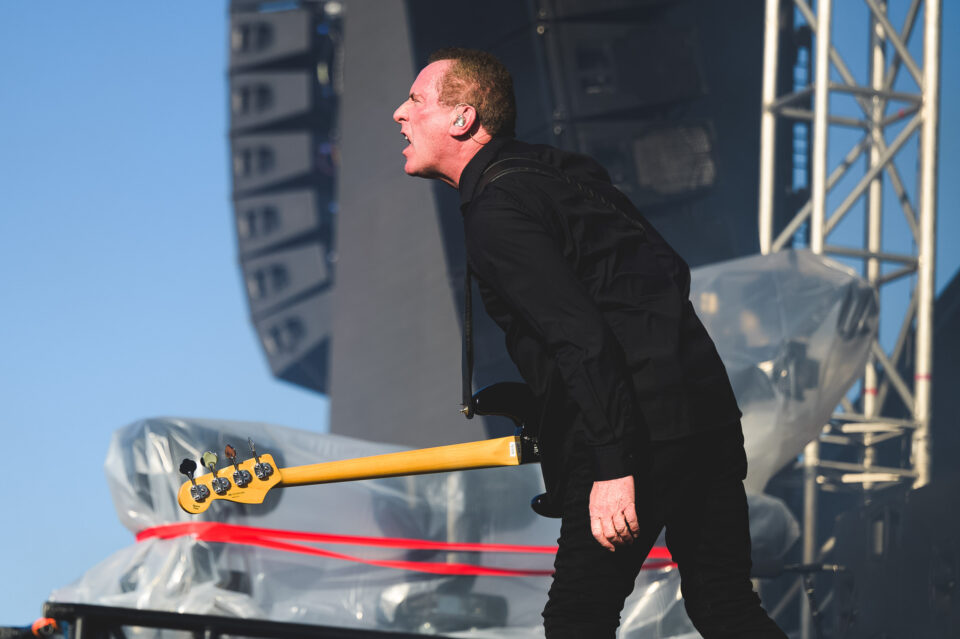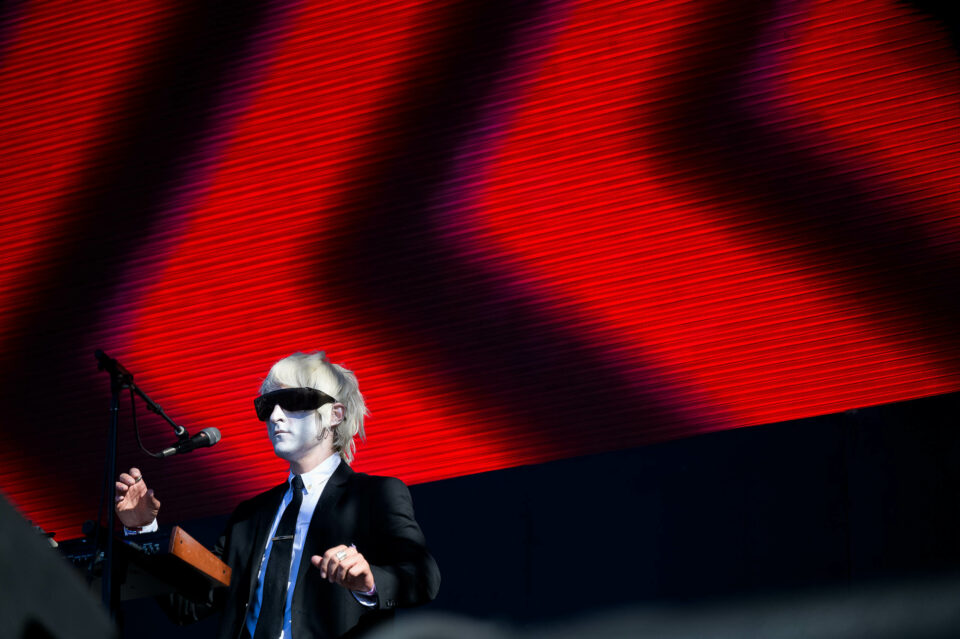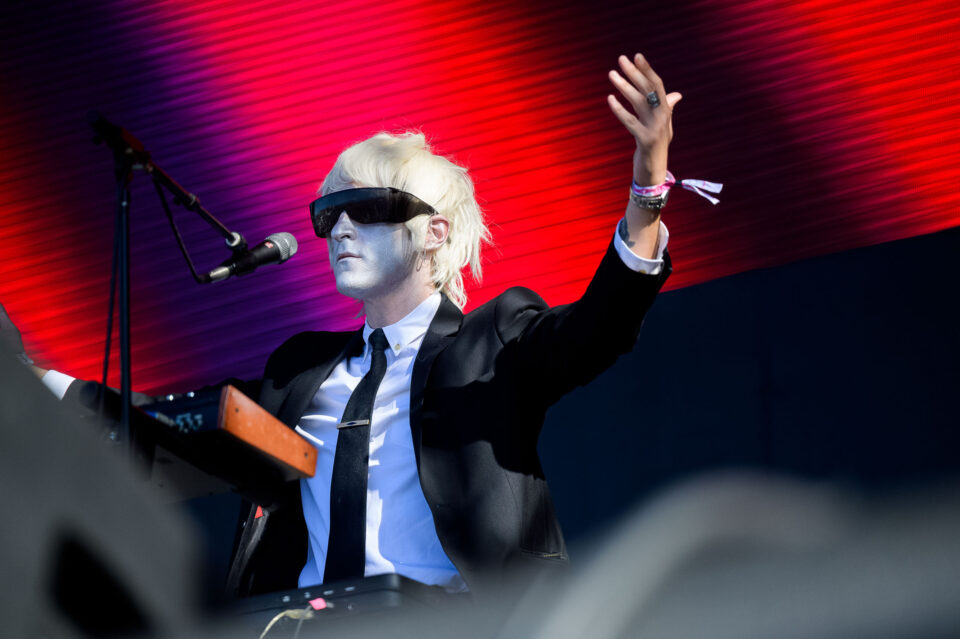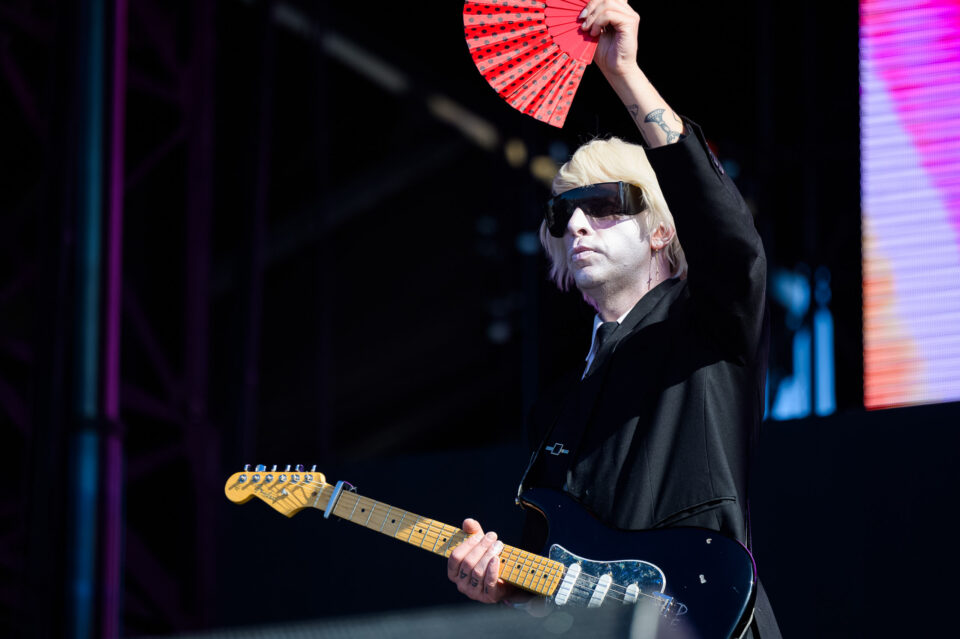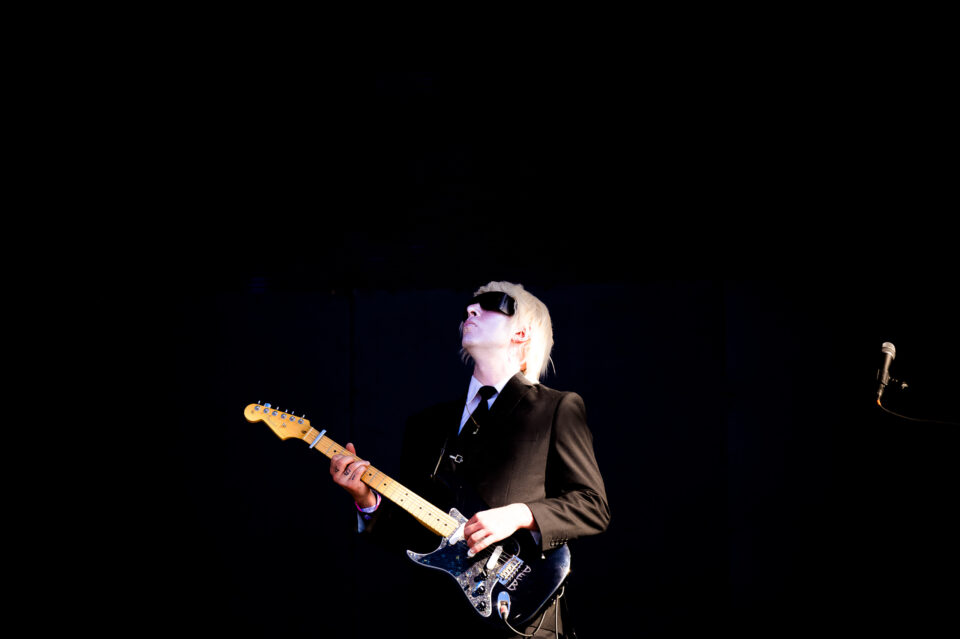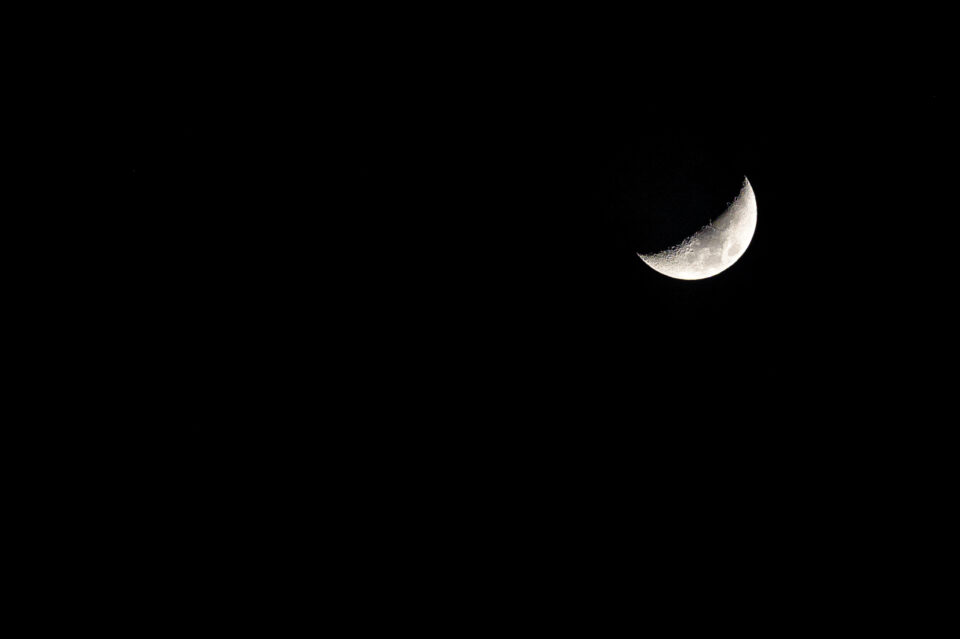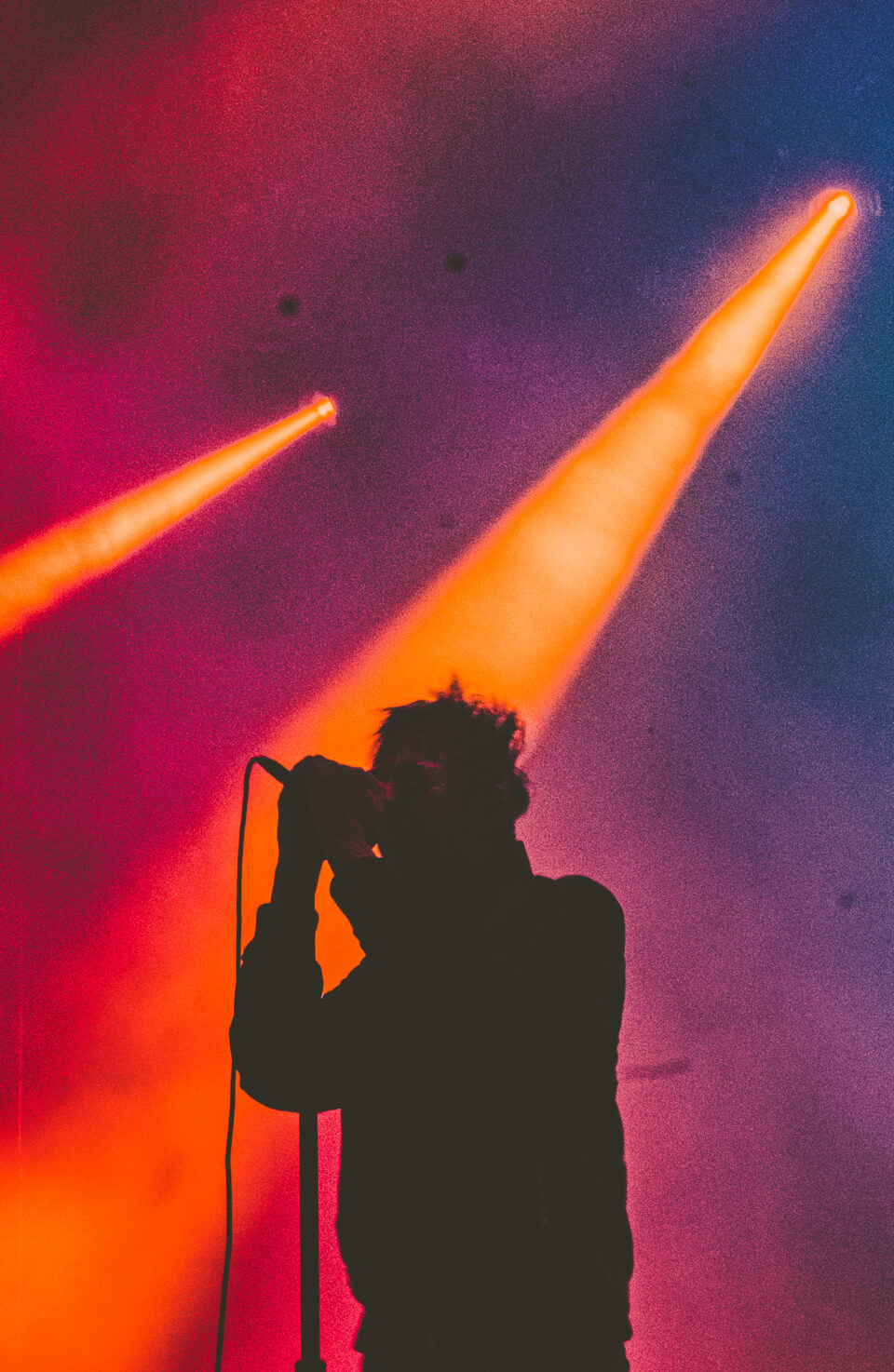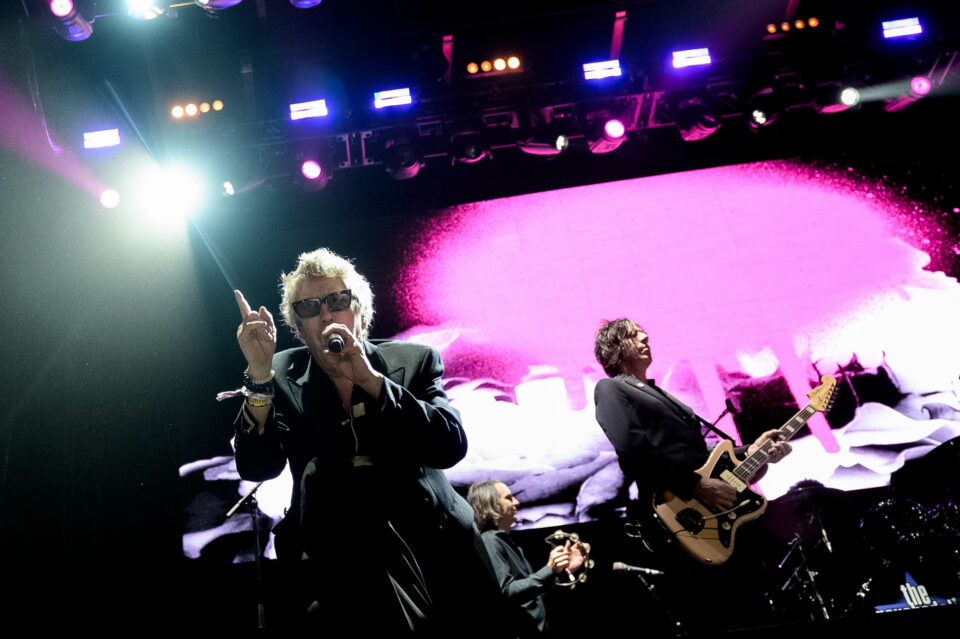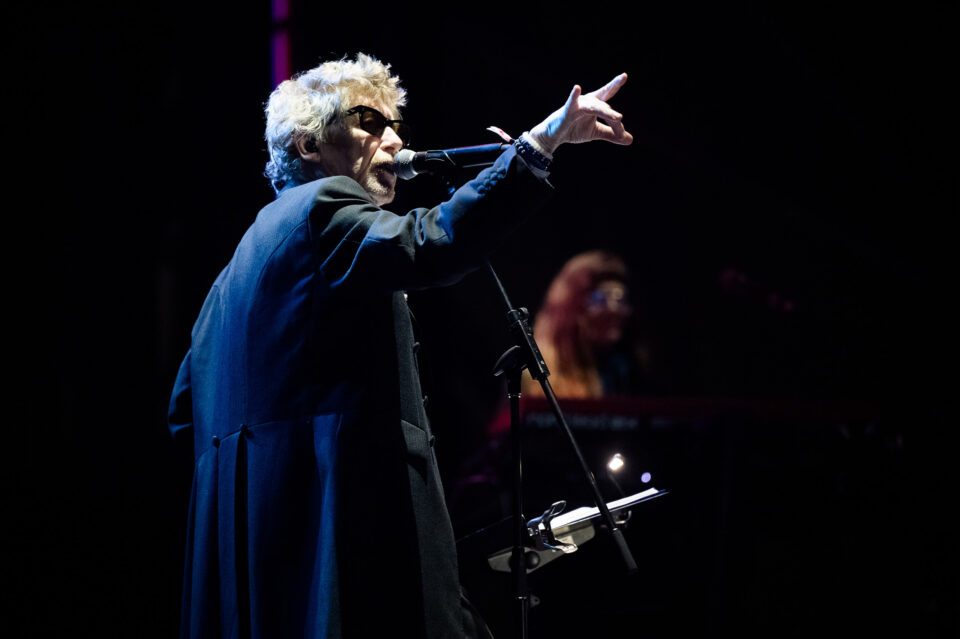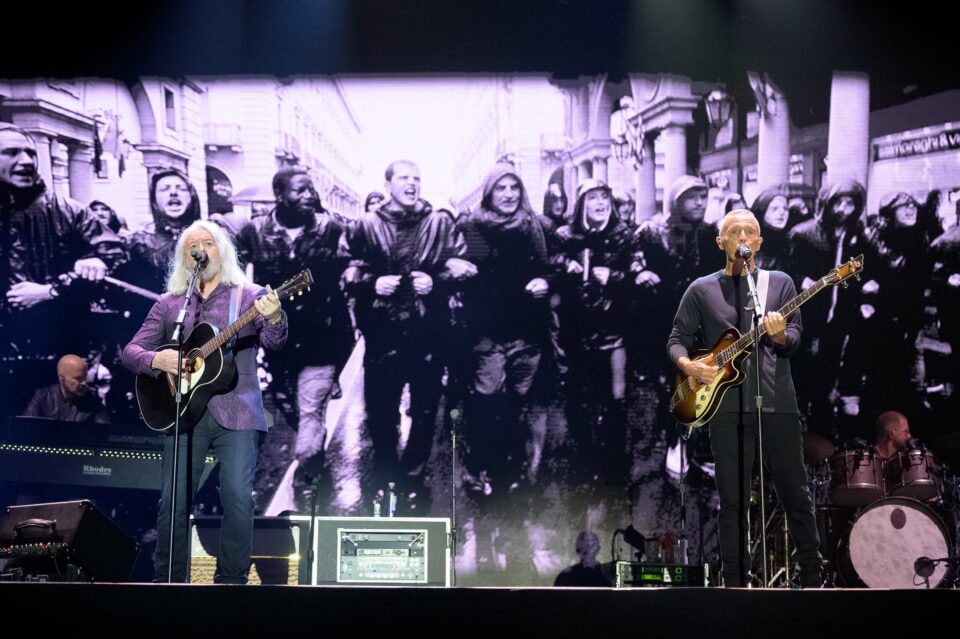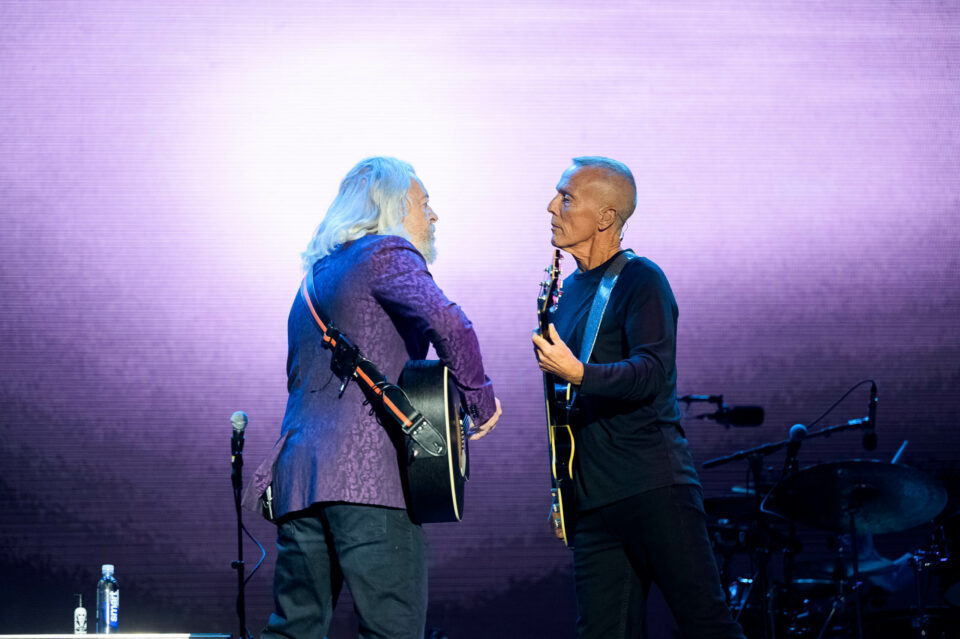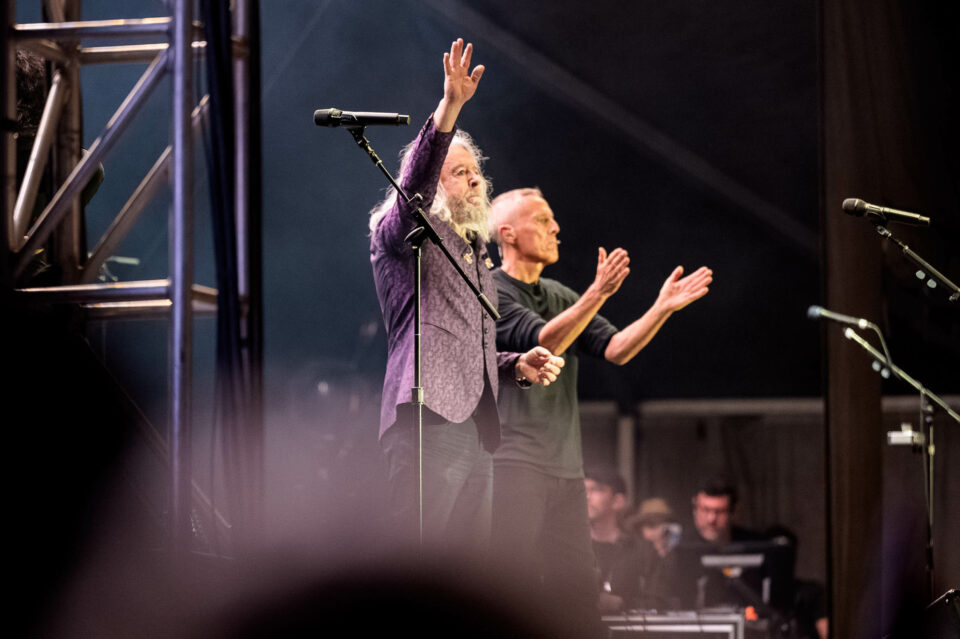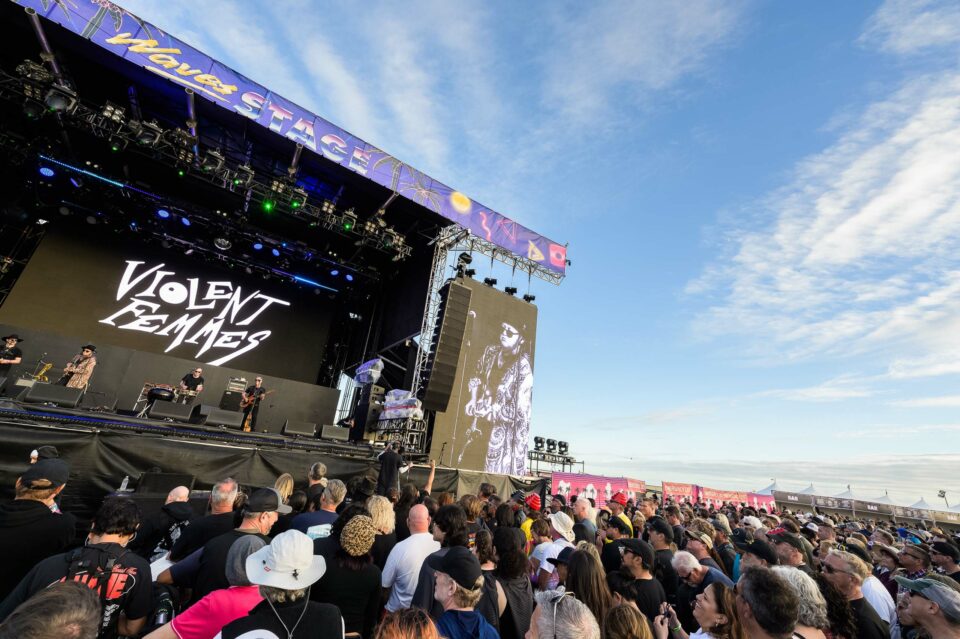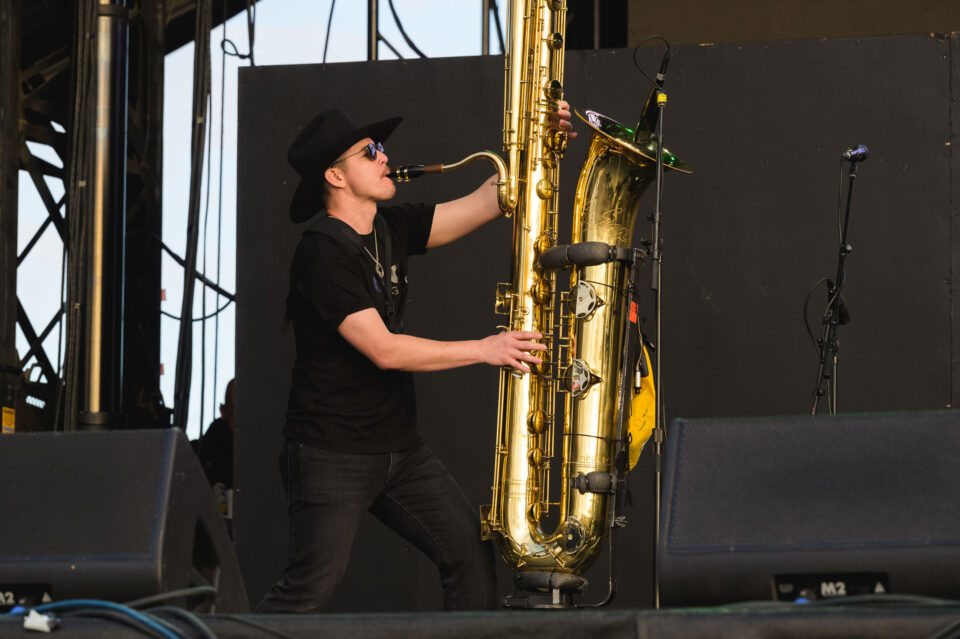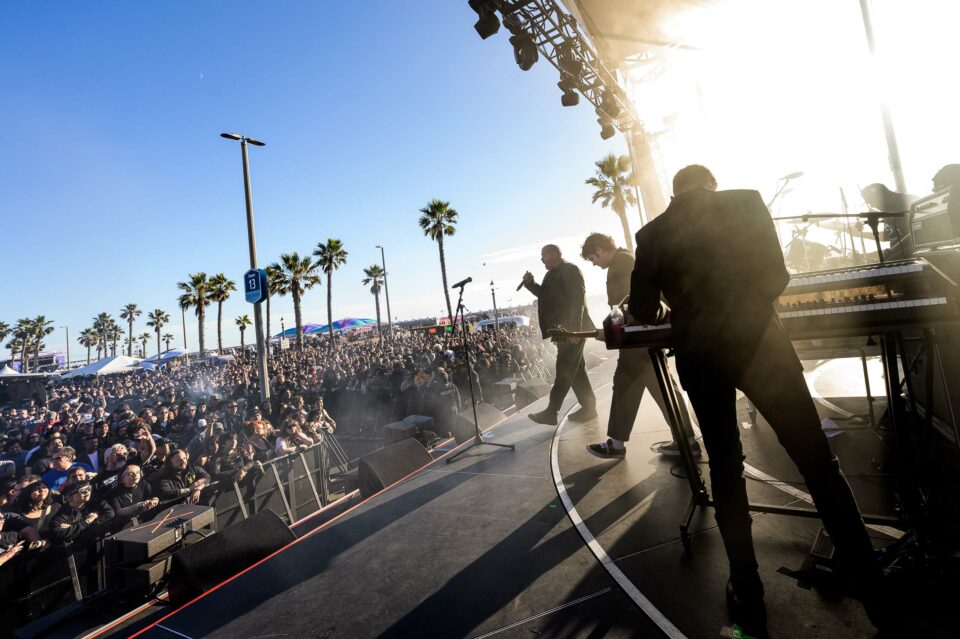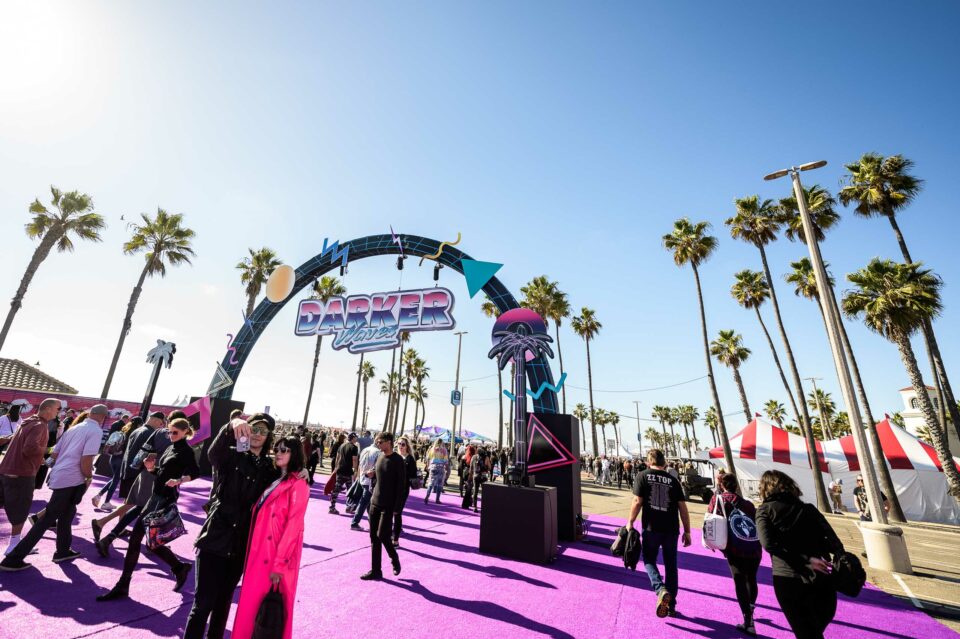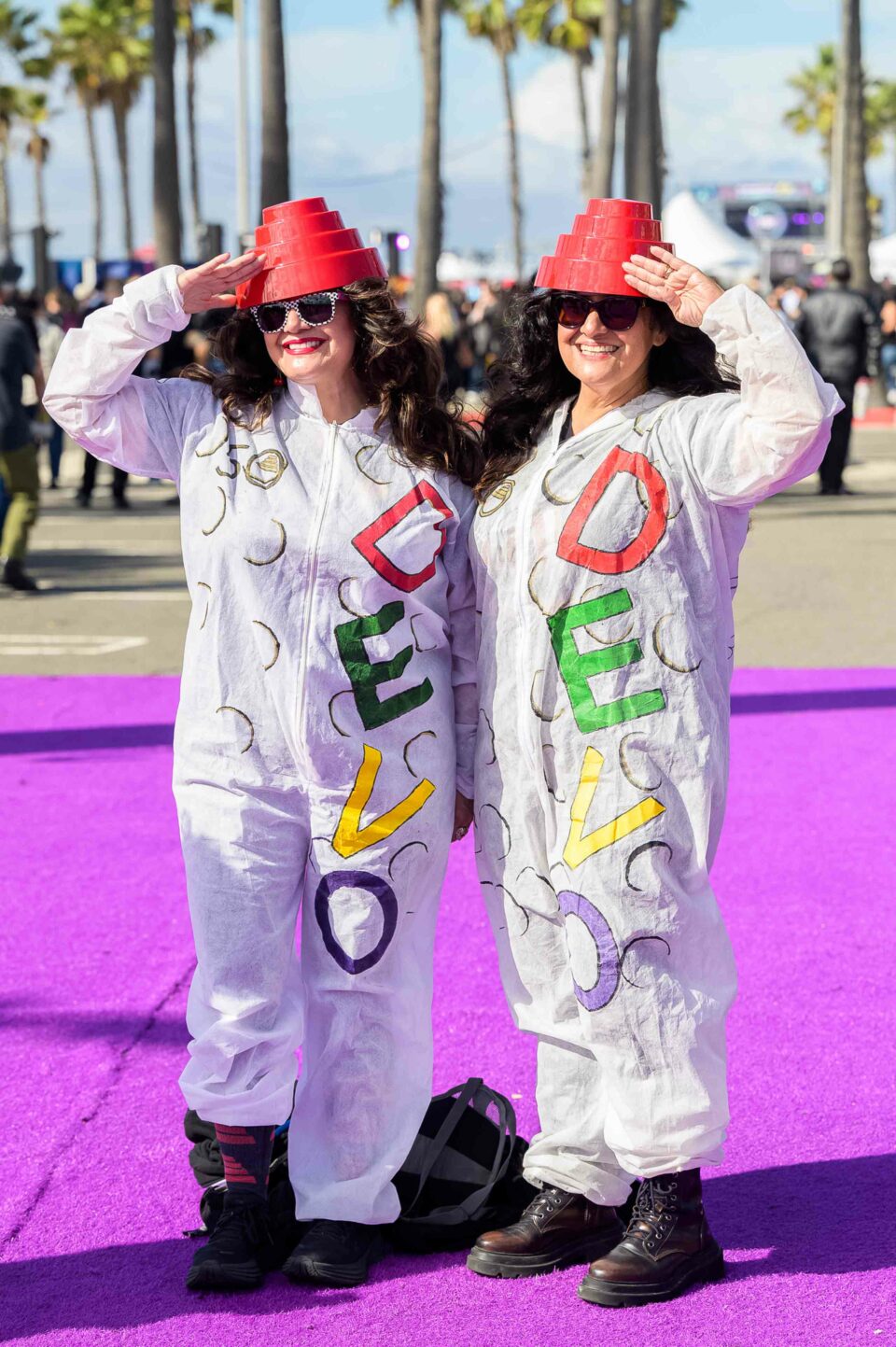 Scroll through the full gallery from Darker Waves below.