Producer and funk-guardian Dam-Funk has shared the details of his upcoming album Invite the Light. The new record, out September 4 on Stones Throw, will be his first solo album since 2009's Toeachizown. The groove-heavy first single "We Continue" bounces along to bubbling acid bass, enveloping synths, and a searing guitar solo.
According to a press release, Invite the Light is a "loosely autobiographical concept album inspired by the trials and tribulations of his personal and professional life of the last six years." Guest collaborators include Q-Tip, Ariel Pink, and Snoop Dogg.
Dam-Funk will perform a string of live dates in September after the album's release. Check out the full list below, along with the track list and album art.
Invite the Light track list
1. Junie's Transmission [Feat. Junie Morrison]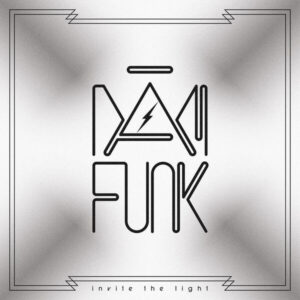 2. We Continue
3. Somewhere, Someday
4. I'm Just Tryna' Survive (In The Big City) [Feat. Q-Tip]
5. Surveilliance Escape
6. Floating On Air
7. HowUGonFu*kAroundAndChooseABusta'?
8. The Hunt & Murder of Lucifer
9. It Didn't Have To End This Way
10. Missung U
11. Acting [Feat. Ariel Pink]
12. O.B.E.
13. Glyde 2nyte [Feat. Leon Sylvers III & IV]
14. Just Ease Your Mind From All Negativity [Feat. Snoop Dogg]
15. Virtuous Progression [Feat. JimiJames, Kid Sister, Nite Jewel, Novena Carmel & Jody Watly]
16. Scatin' (Toward The Light)
17. Junie's Re-Transmission [Feat. Junie Morrison]
18. I'm Just Tryna' Survive (In The Big City) Party Version [Feat. Q-Tip]
19. 'Kaint Let 'Em Change Me
20. The Acceptance
Dam-Funk tour dates
September
4 – San Diego, CA, The Casbah
5 – Los Angeles, CA, Teragram Ballroom
6 – San Francisco, CA, The Independent
8 – Portland, OR, Doug Fir Lounge
10 – Vancouver, BC, Venue
12 – Jackson, WY, Pink Garter Theatre
13 – Salt Lake City, UT, Urban Lounge
15 – Denver, CO, Cervantes
16 – Albuquerque, NM, Sister
18 – Las Vegas, NV, Bunkhouse Saloon