Gun Outfit might sound like a hardcore band—and they almost were, with 2009's Dim Light having been built for speed—but these days the LA group fronted by Carrie Keith and Dylan Sharp traffic in a particularly humid update of cosmic country music. The group have just announced the October release of Dream All Over, whose lead single, "Gotta Wanna," you can hear below. Sharp and Keith trade vocals, the pair coming across like a slightly buffed version of David and Cassie Berman circa Silver Jews' Lookout Mountain, Lookout Sea. But "Gotta Wanna" is far from revisionary; with its nods toward clean-toned post-rock and wooly Pacific Northwest folk, it cuts its own very American path. Give "Gotta Wanna" a listen below.

Dream All Over track list
1. Gotta Wanna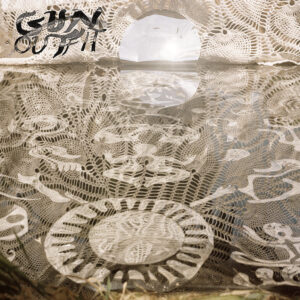 2. Legends of My Own
3. Matters to a Head
4. Compromise
5. Angelino
6. Came to Be
7. Scorpios Vegas
8. Pass On Through
9. In Orbit
10. Blue Hour
11. Worldly Way
12. Only Ever Over
Dream All Over is out October 16 on Paradise of Bachelors.