Los Angeles!
On August 27, Red Bull Sound Select will present the eclectic musical stylings of LA's own Fool's Gold live at the Echoplex!
Fool's Gold will be joined by Isaac Rother & the Phantoms and Quitapenas, and the evening will be hosted by Beach Party! So, mark your calendars and head here to RSVP. Those who RSVP will pay only $3 a ticket—it'll cost $12 to those who don't. That's four times as much! What are you, made of money?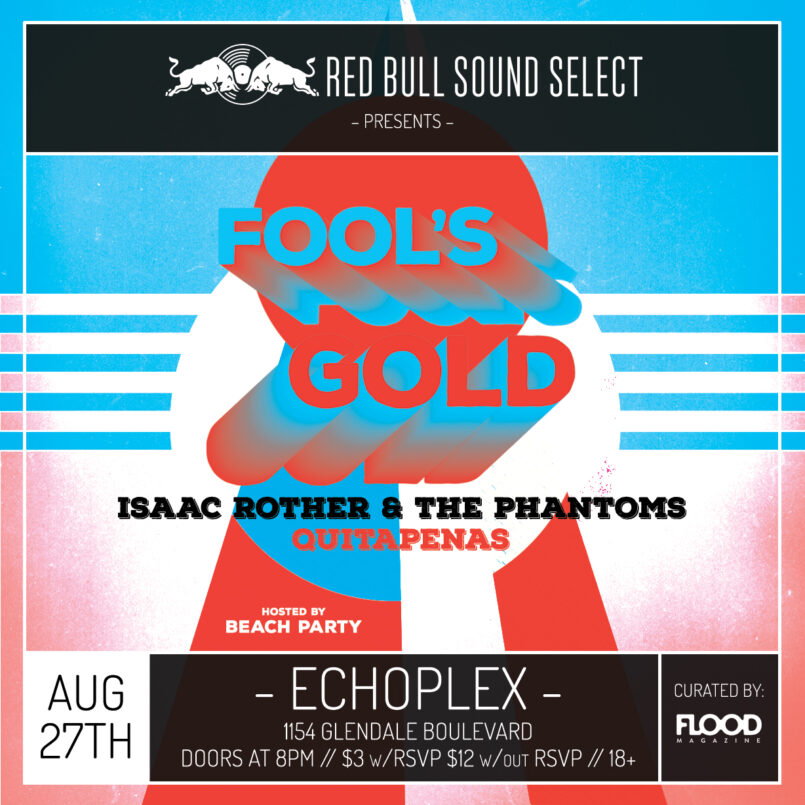 The event is 18+. Don't miss out on a night of affordable, incredible music!