Like Jaws, The Exorcist is a film so fantastic and terrifying that no amount of hilariously bad sequels and spinoffs can tarnish its legacy. Original director William Friedkin, however, disagrees, and recently took to Twitter to voice his displeasure with the treatment of the "franchise," and to condemn the possibility of a flat-out remake, for which Morgan Creek CEO Jim Robinson recently hinted at over a bowl of pea soup.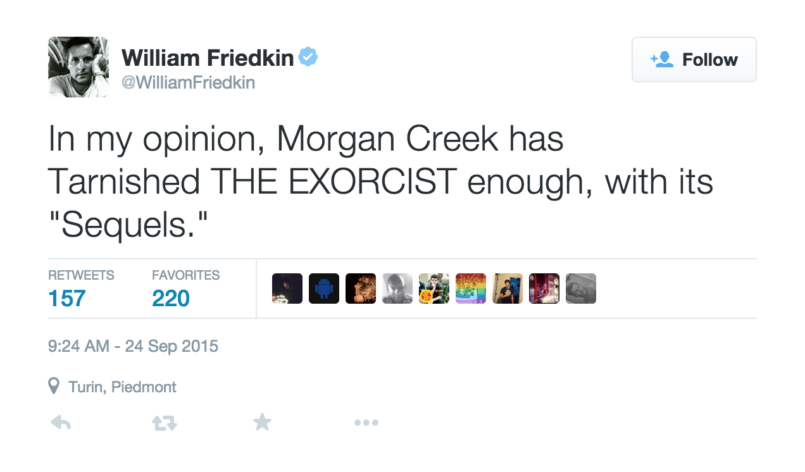 After seeing that hell hath no fury like an angry film director, Morgan Creek has stepped in with the damage control, insisting that they would "never" attempt to remake the film. Translation: when it comes to making people piss their pants with fear, Friedkin's still got it.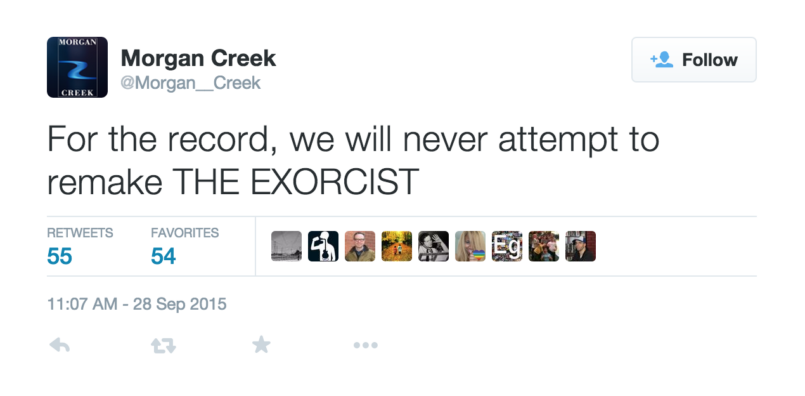 You'll notice that Morgan Creek's phrasing does leave non-remake options on the table, but it does appear that after this incident, they will hesitate before offering anything Exorcist-related to others. This says nothing for True Romance, Major League, Ace Ventura: Pet Detective, and the other seventy-odd films in the production company's repertoire that remain in danger of being sold off to the highest evil bidder.
In response to news of his victory, William Friedkin has been aggressively retweeting, and was last seen shouting "I made The French Connection!" from rooftops.
(via Bloody Disgusting)