Brace yourselves, America. The worlds of Sin City and Tenacious D in The Pick of Destiny have collided to form Gutterdämmerung—a dark fantasy epic with an ensemble cast comprised of "the baddest motherfuckers in rock and roll history," including Iggy Pop, Grace Jones, Henry Rollins, and a whole slew of others.
In a silent world without rock, a fallen "punk angel" (played, of course, by Iggy) comes to "test humanity and set the world on fire" with the Devil's Evil Guitar. The star-studded cast includes Lemmy Kilmister (Motörhead), Joshua Homme (Queens of the Stone Age), Slash, Nina Hagen, Mark Lanegan, Tom Araya (Slayer), and Jesse Hughes (Eagles of Death Metal).
The film is somewhat confusingly billed as "the loudest silent movie on earth" by director Bjorn Tagemose, even though the dialogue in the trailer makes it seem like there will be speaking in the film. Well, rock and roll is all about breaking the rules.
There's no word yet on an official release, but the trailer says the show will be "accompanied by a live rock and roll band, coming to a stage near you."
As a great man once said: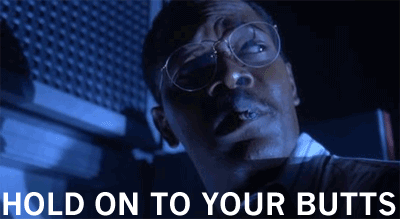 (via Flavorwire)