Hey Los Angeles!
You and a guest are invited to a very special art show at the FLOOD Gallery. Resurrection: A Star Wars Influenced Art Show is a brilliant mash up of Christian iconography and the instantly recognizable faces (and fur) from the Star Wars series by graffiti artist Sket One.
Come and meet the artist in person at the opening reception on Thursday, November 19, while getting the chance to look at brand-new works on display. Enter your information below to RSVP.
FLOOD Gallery (5810 W. Third Street)
November 19, 2015
6–9 p.m.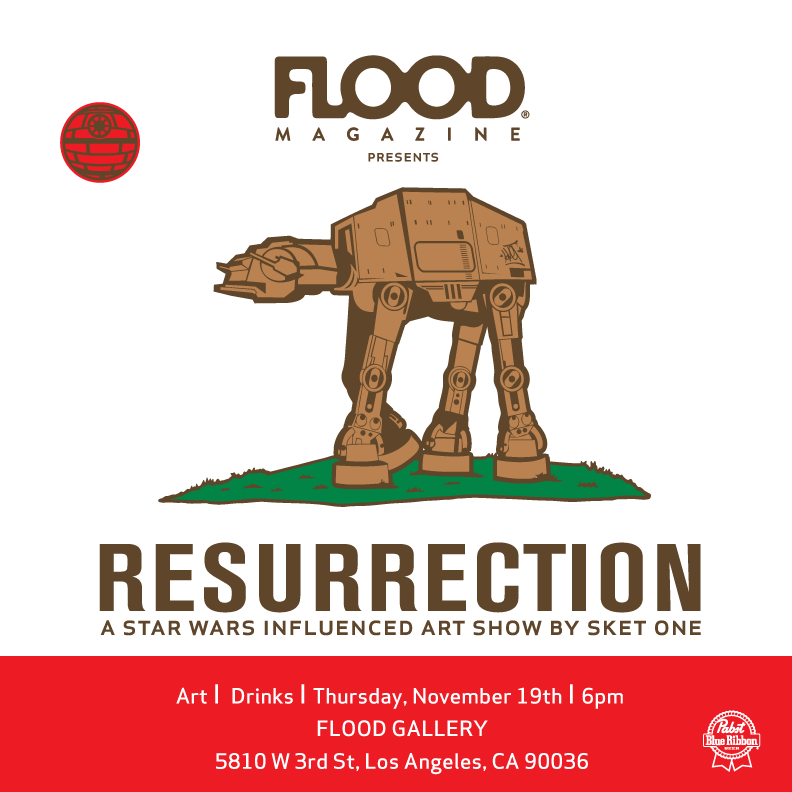 [rsvp_form]
Resurrection will be open to the public from Friday, November 20 to Wednesday, November 25. The gallery will be open from 11 a.m.–3 p.m. Thanks to our beverage sponsor, Pabst Blue Ribbon.