This past Friday, Kendrick Lamar and J. Cole gifted the world with a pair of tracks both titled "Black Friday." While these tracks aren't exactly collaborations in the strictest sense—each track features one artist freestyling over a track by the other—the "Black Friday" pair hints at the possibility of an epic joint album to come.
And while both Lamar and Cole are staying relatively silent on the future of a collab album, Lamar's younger sister might have spilled the beans on the duo's upcoming plans on Instagram and Facebook. Her post has since been deleted, but it originally revealed the upcoming date of the Lamar/Cole collaboration. All bets are off whether the guys will actually drop something on February 16 now that the secret's out, but here's to hoping that Kayla Duckworth is right.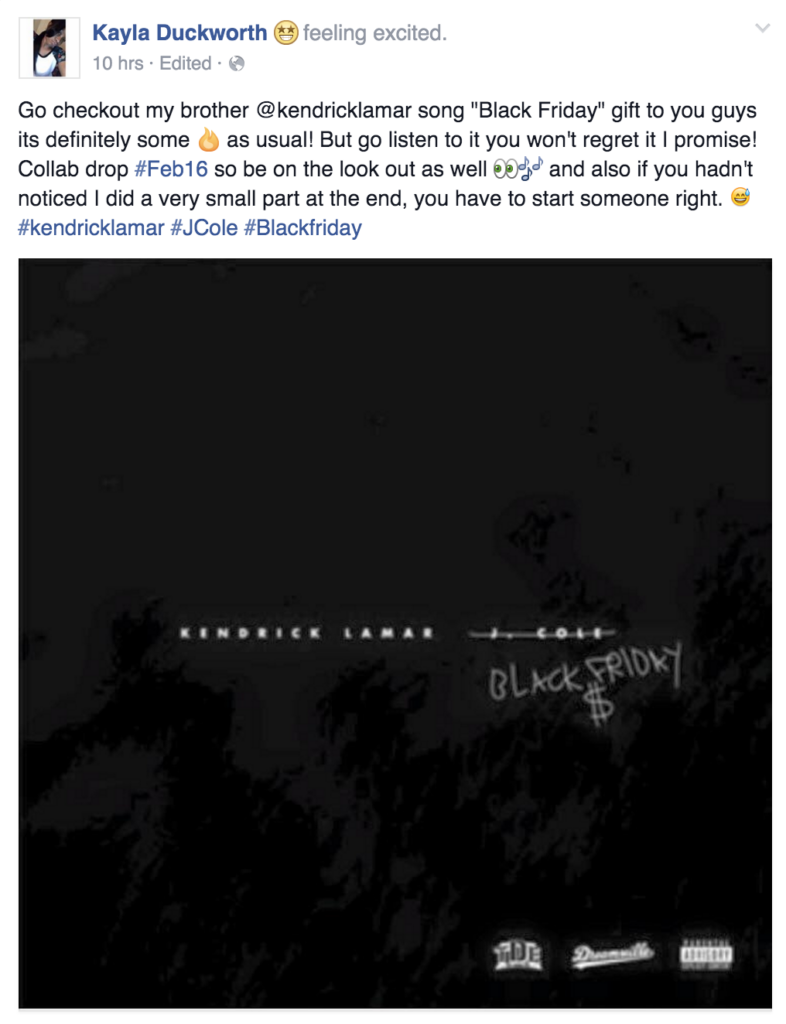 Listen to both "Black Friday" tracks below.
Kendrick Lamar's "Black Friday" (J. Cole's "A Tale of 2 Citiez")
J. Cole's "Black Friday" (Kendrick Lamar's "Alright")
(via Stereogum)