After a quick strum of an acoustic guitar, Marissa Nadler's dreamy voice washes over everything in "Janie in Love"—the lead single from her upcoming album Strangers. Wispy and atmospheric falsetto backup vocals add to the track's lush soundscape, which boasts dramatic and damning lyrics like "You're a natural disaster and I'm watching you blow up everything." In true Nadler fashion, there's a hint of sadness within each line of "Janie in Love."
Strangers—her seventh album—is set to be out at the end of May and finds Nadler teaming up with Randall Dunn, who produced her 2014 full-length July. Listen to the ethereal number and check out Strangers' track list below.
Strangers' track listing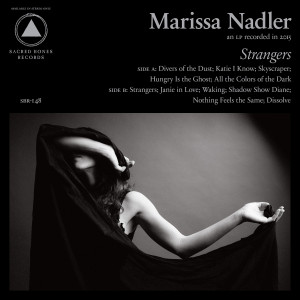 1.  Divers of the Dust
2.  Katie I Know
3.  Skyscraper
4.  Hungery Is the Ghost
5.  All the Colors of the Dark
6.  Strangers
7.  Janie in Love
8.  Waking
9.  Shadow Show Diane
10. Nothing Feels the Same
11. Dissolve
Strangers is out May 20 via Sacred Bones.