In October, Paul Simon will turn seventy-five. Crazy to think about, really, considering the way that such a wide breadth of his music still feels so contemporary, from folk tunes to ballads to world music. Also, remember when he was married to Princess Leia? Living legend, this guy.
A few months ago, Simon announced a big world tour, and though he doesn't need new music to warrant such a run, he has some now. Announced today, Stranger to Stranger, Simon's thirteenth proper solo album, will be out in June. The new collection is his first since 2011's So Beautiful or So What, and according to Rolling Stone, he had been hard at work on this new set ever since.
"There are a lot of preconceptions [about my new work] because I have been familiar to the public for 50 years," Simon said. "They go, 'Is it going to be Graceland? It is going to be 'Me and Julio Down The Schoolyard?' Simon and Garfunkel? The Capeman?' To get people to listen with open ears, you have to really make something that is interesting because people are prepared for it not to be interesting."
The first single, "Wristband," is indeed interesting—in fact, it's flat-out charming, and (sorry, Paul), it does seem to be in the spirit of Graceland, or of some Dr. John–style New Orleans pop. You can listen to that track, and check out the album details, below.
Stranger to Stranger tracklisting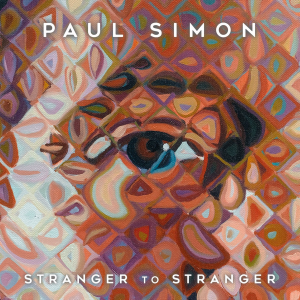 1. The Werewolf
2. Wristband
3. The Clock
4. Street Angel
5. Stranger to Stranger
6. In a Parade
7. Proof of Love
8. In the Garden of Edie
9. The Riverbank
10. Cool Papa Bell
11. Insomniac's Lullaby

Stranger to Stranger is out June 3 via Concord.