Kevin Morby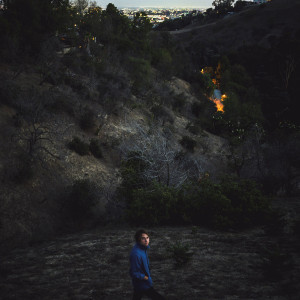 Singing Saw
DEAD OCEANS
8/10
A few tracks into Kevin Morby's debut album, 2013's Harlem River, and it was pretty evident that there is something hard to pin down about this guy. The title track from that album sealed it—a dark, noir-ish number that felt super minimal and hushed but had an air of confidence in the songwriting and phrasing. After his stint with Woods and his collaborative albums with Vivian Girls' Cassie Ramone as The Babies, this was a distinct call from the void.
Singing Saw is Morby's third album, and he continues to carve out a rarefied space with his fragile (yet rock-solid) songs. That's fragile in that the songs often feel constructed out of smoke or fog; it's a kind of Carnival of Souls atmosphere with his voice doing a Dylan but with less Midwestern drawl. See the echoing, room-filling sounds of "Cut Me Down" (replete with what, yes, seems to be an actual singing saw).
For every somber moment, though, there's a more energized, guitar-ified "Dorothy" or "I Have Been to the Mountain." But it's the quiet moments that hypnotize most. Take "Ferris Wheel," with its spare piano accompaniment (working in the same vein as Tobias Jesso, Jr., it would seem) or "Destroyer," which kind of hangs in the mid-air with Morby's voice in an underwater haze and the faint notes of a saxophone and back-up vocals lending the piece a deeper weight.
The album was written in LA, apparently spurred on by a piano found at the property he was renting and which he had no experience playing. It was a good move—the songs he's built here are the most involved of his career, the most varied and the most ambitious. The ghostly, poetic space he builds up on "Black Flowers"—stark words and phrases set against a more elastic bedrock of strings and plucked notes—provides just one of the moments that make you go, "Yeah, this guy is onto something."