FLOOD is proud to present this exclusive fashion primer from Dr. Steve Brule, the star of Adult Swim's Check It Out! with Dr. Steve Brule. We caught up with the Doc at his mother Dorris Pringle-Brule-Salahari's home. It was a very informative and educational experience.
Dr. Brule and FLOOD hope these ideas and images will assist readers with the challenges of dressing to impress when money is scarce but the impulse to be creative and fancy-free is very much alive. Enjoy!
---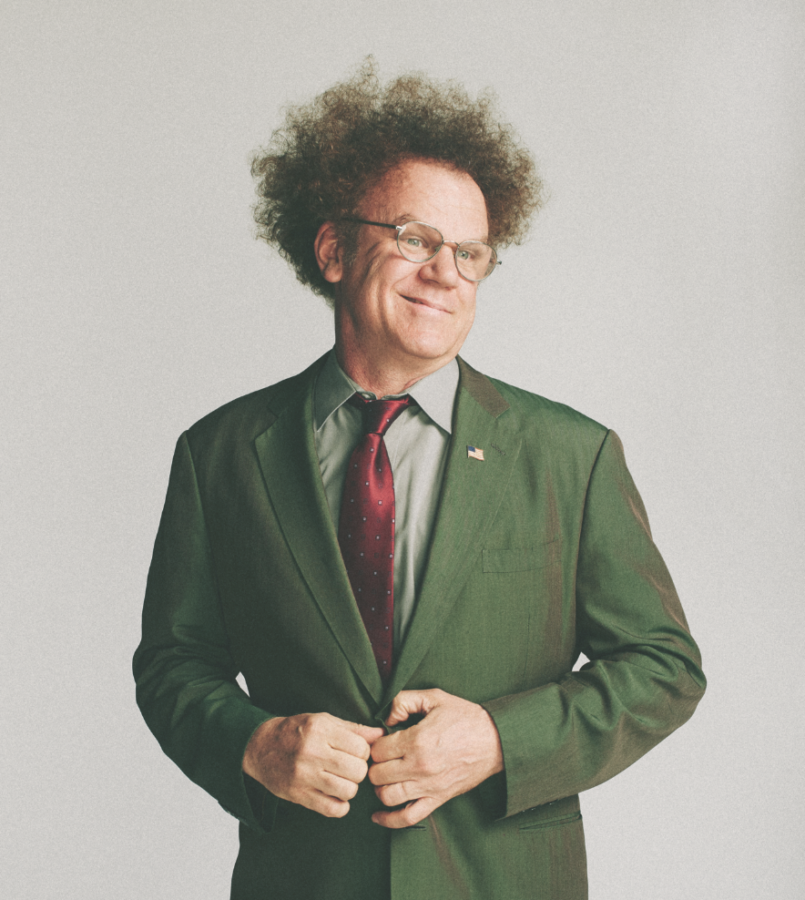 Do you consider yourself a stylish guy? Why?
I AM A HANDSOME BOY. THAT IS MY STYLE. WHY? LOOK IN A DANG DRICTIONARY!
Do you consider yourself a fashion expert?
I AM A DOCTOR AND DOCTORS KNOW EVERYTHING. TOLD YOU…
What is the secret to looking good and feeling good in your clothes?
JUST FEEL FRANCY FREE AND STRUT. DON'T LET THE TURKEY'S GET YOU DOWN. YOU CAN DO IT. I BRELIEVE IN YOU AND YOUR BODY.
What is the secret to looking cool?
SUNGLASSES. AND A REAL COOL GUY STRUT.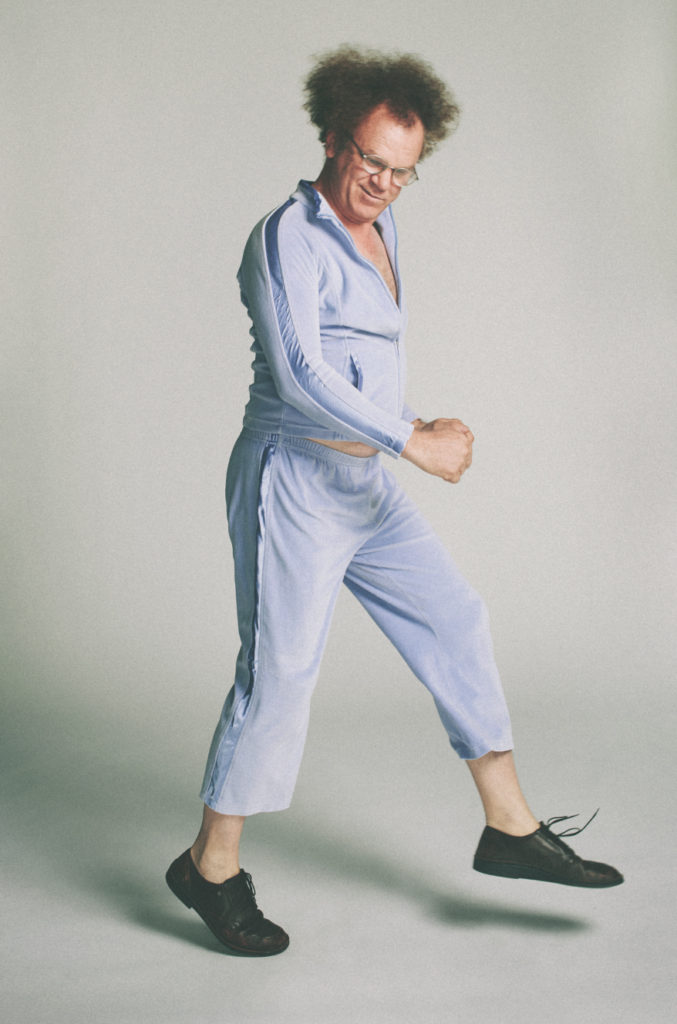 How can you look cool without breaking the bank?
EASY PREASY LEMONG SQUEEZEY. JUST GO IN YOUR MOMMA'S CLOSET WHEN SHE IS AT THE BEAUTY PRARLOUR. MOMMA HAS ALL THE FANCY FROCKS YOU COULD EVER WANT. AND THEY ARE FREE FREE FREE. WHY DIDNT YOU THINK OF THAT? I DON'T KNOW.
What is the coolest clothing accessory?
SOME UNDERWAER THAT LET'S THOSE BERRIES SWING. THAT WILL KEEP YOU COOL AND KEEP THAT DANG RASH OFF YOUR DINGUS.
Is jewelry cool? What kinds? Why?
JEWELRY IS COOL. EVERY KINDS. AS MUCH AS YOU WANT. BUT IF YOU SEE A BOBO ON THE ROAD GIVE HIM SOME OF IT SO HE CAN BUY A DANG SANGWICH. WE WILL NEVER KNOW WHY.
If you were the host of a fashion TV show, what would you say to the audience?
OH HI! NICE TO MEET YOU. ARE YOU READY FOR FASHUMNS? LETS CHECK IT OUT!
What are the most important elements of style?
"DON'T LET THE TURKEY'S GET YOU DOWN. YOU CAN DO IT. I BRELIEVE IN YOU AND YOUR BODY."
WHAT THE HECK ARE YOU TALKIN ABOUT? YOU SHOULD CARE ABOUT MORE IMPORDANT THINGS THAN JUST STRYLE. WHAT ABOUT YOUR MOMMA AND YOUR BODY AND HELPING A FREIND? DID YOU EVER THINK OF THEM APPLES CHARLIE? HAHA. TOLD YOU…
Who are your fashion heroes and inspirations?
MOMMA, MOBIN, AND NOT DENNY. HE IS A REAL RAT. HE WEARS THE SAME DANG CLOTHES EVERY DAY.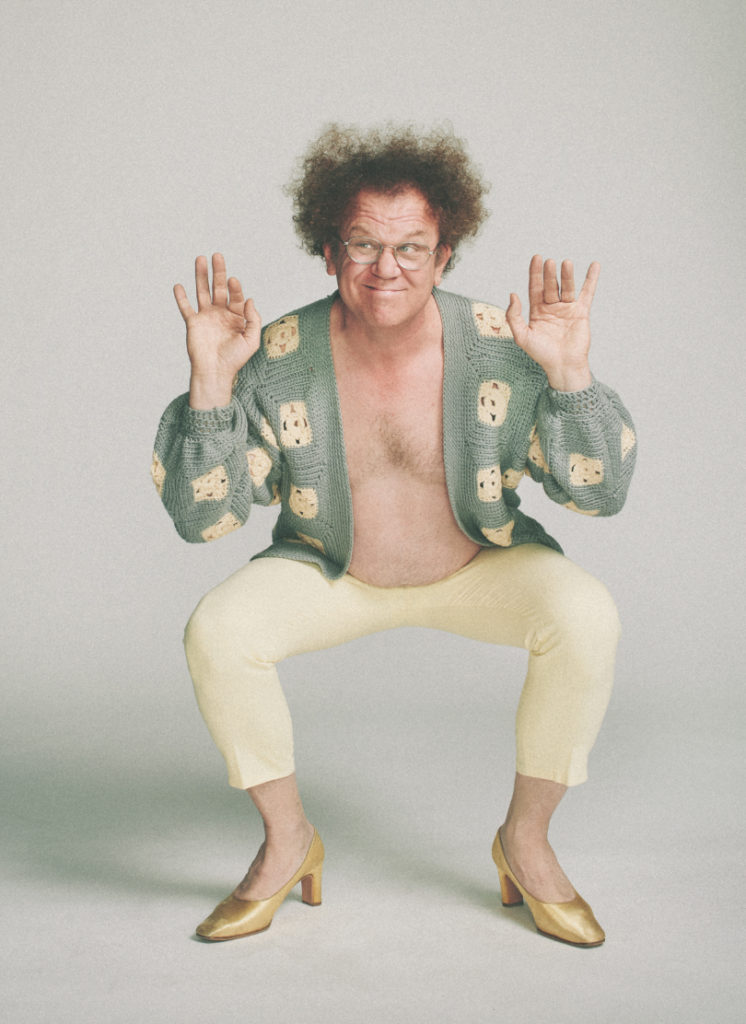 Are there any historical figures whose fashion sense you admire?
GRANGUSS KON, GORGE WARSHANGTUM, ANY OLD SILLY DILLY I SEE ON THE STREET.
What generation had the best fashion?
HIPPY JOEL SAYS IT WAS THE 60'S BUT HE IS A DUSTY OLD TIMER. YOU HAVE TO LOVE YOUR TIME THAT YOU HAVE ON THIS PLANET OF EARTH. DON'T WISH YOU WERE ALIVE ANOTHER DANG TIME. ITS YOUR TIME NOW YOU DANGUS.
Which era of fashion do you see making a comeback?
THOSE HAPPY OLD TIMES WHEN PREEPLE WERE FANCY DANCERS EVERY DAY!
Do you think it's true that the clothes make the man?
THAT IS WHAT HUNKS SAY BUT THEY ARE JUST DUMB HUNKS. YOUR BODY MAKES YOU A MAN. JUST LOOK AT YOUR DINGUS. IF MILK COMES OUT YOU ARE A MAN. IF IT IS A HOLE YOU ARE A WOMAN.
Where do you do most of your shopping for clothes? 
MOMMA USED TO TAKE ME TO THE STORE. ONCE I GOT MY FAVORTIE GREEN SUIT I STOPPED LOOKING FOR MORE! WITH MY GREENS AND MOMMAS CLOSET I CANT BE BEAT.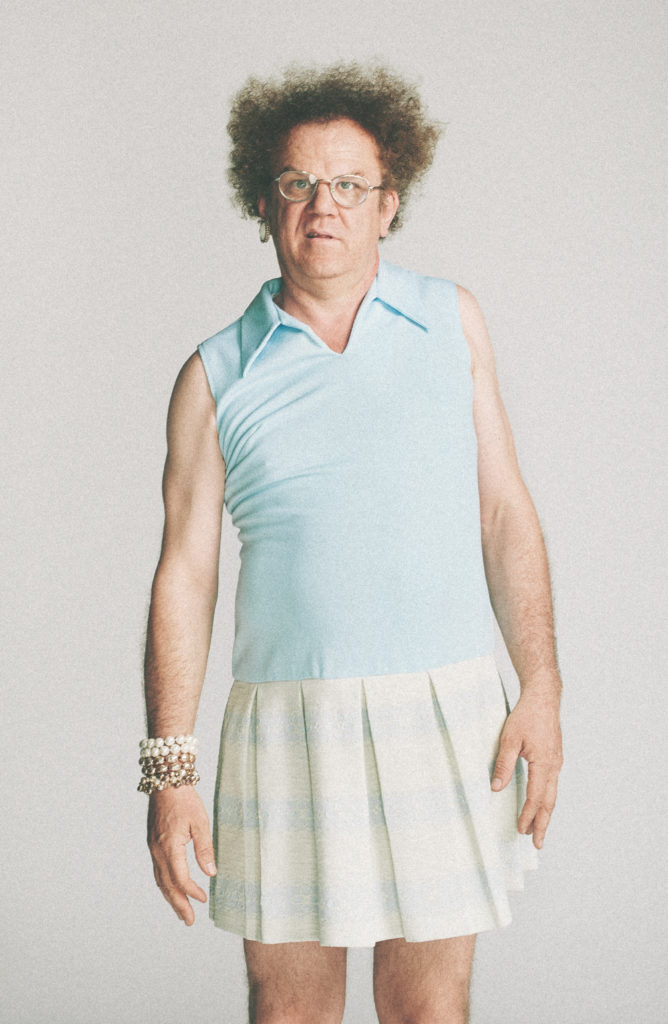 Where is your favorite place to shop and why?
CANDY STORE. TRY IT AND YOU WILL KNOW WHY. TASTES LIKE DANG CANDY!
Do you have a favorite outfit?
MY GREENS. MAKES ME LOOK LIKE A REAL HANDSOME BOY AND A BUGLE BOY WHO TOOT TOOT SALUTES! EYE EYE CRAPTAIN!
What do you wear when you are just kicking it around the house?
MY BBV'S (UNDERWEARS).
Let's say you are going to take a nice lady out for a date. What do you wear? What does she wear?
NEVER DID DO THAT YET. BUT WHEN I DO SHE WILL WEAR ALL THE SILVER AND GOLD AND SILVER!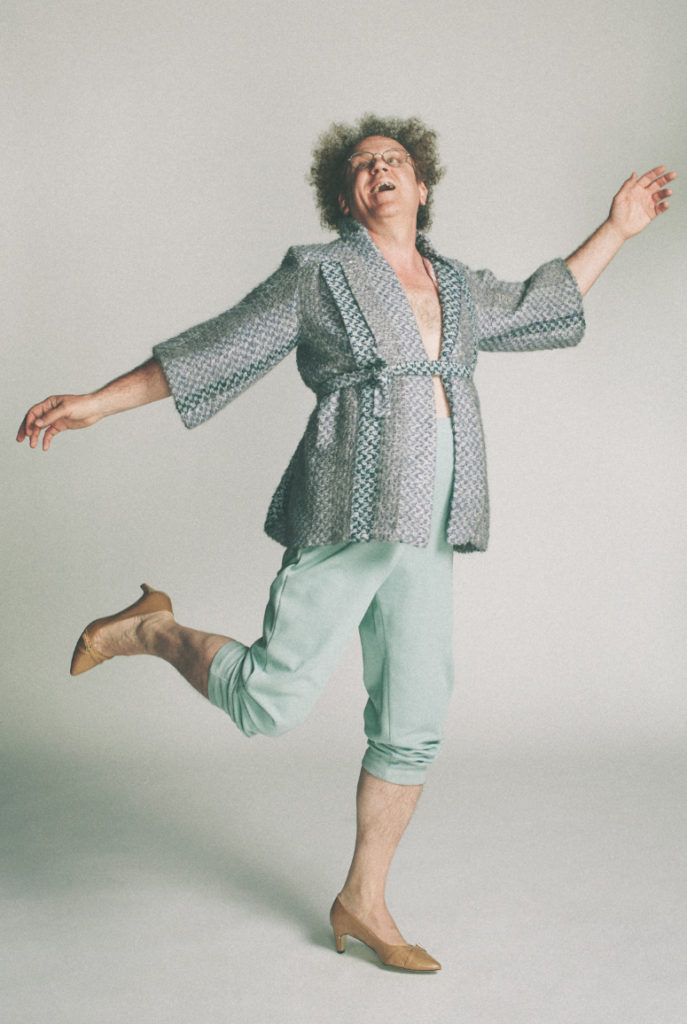 What is a clothing turn-on for you? What is a clothing turn-off for you?
WHAT AM I A DANG LIGHT SWITCH? CLOTHES DONT TURN ME ON OR OFF. GETTING KNOCKED ON THE HEAD TIRNS ME OFF AND TICKLES IN MY DRINGUS TURNS ME ON. MIND YOUR OWN BREES WAX!
Tell us some of your big fashion no-no's.
WHEN I COME DOWNSTAIRS AND SHOW MOMMA MY OUTFIT AND SHE SAYS "NO NO BOY! GET BACK IN THOSE GREENS AND STOP YAPPIN AT ME!" LOVE YOU MOMMA. KISS.
Do you put your pants on one leg at a time? If not, how do you put them on?
ITS EASY JUST TRY VERY HARD YOU CAN DO IT. I BELIVE IN YOU AND YOUR BODY.
Tell us about some of the outfits you are wearing in these photos. What made you pick the clothes for each look?
I JUST WAITED FOR MOMMA TO LEAVE AND RAN INTO THAT CLOSET AND PUT ON WHATEVER MADE ME FEEL FRANCY. I HAD TO GO REAL FAST. MOMMA GETS VERY MAD IF I STAIN HER THINGS. SORRY MOMMA.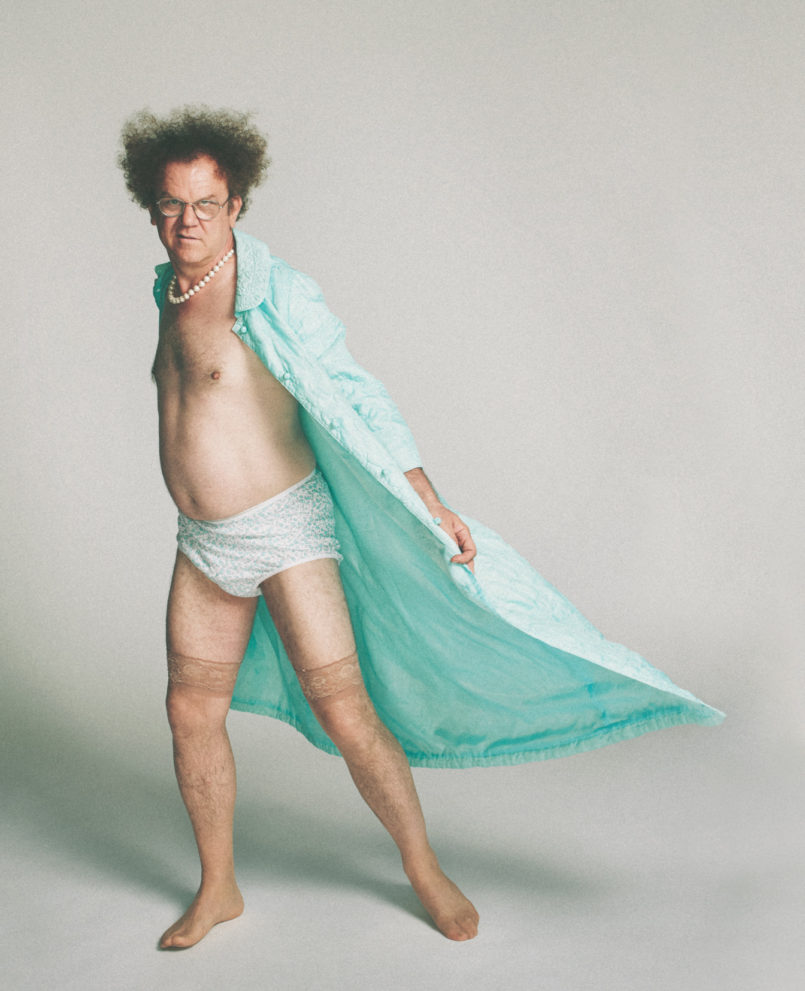 Tell us about the cape you are wearing in one photo.
THATS NOT A CRAPE. ITS ONE OF MOMMAS ROBES. HAHA TRICKED YOU. YOU ARE A REAL DODO.
What would you like to be wearing when you are buried?
I HAVE BEEN BURIED ALREADY AND IT IS NOT FUN. ITS VERY HOT AND THE DIRT GOT IN MY NOSE. IF YOU TRY AND BURY ME AGAIN DENNY I WILL PUNCH YOU IN THE BERRIES.
What is your best fashion advice for the rest of us?
JUST LOVE YOURSELF OKAY? YOU ARE THE BEST BOY OR GIRL THAT EVER DID COME OUT OF A JANUS. YOU CAN DO IT. DONT LISTEN TO THE BULLIES. STRUT YOUR STRUFF. IF YOU GOT IT FLAUNT IT. AND EVEN IF YOU DOMT GOT IT STILL FLAUNT. EVERY ONE LOVES FLAUNT. FL
Look 1: Lavender velour tracksuit by Draper's and Damon's
Look 2: Yellow casual pants by Boothbay / Gold satin pumps by Special Occasions / Crochet cardigan by J. G. Hook
Look 3: Pale blue and floral jumper by Pykettes / Western boots / Jewelry
Look 4: Nude patent pumps by Fitzwell / Periwinkle tweed three-piece skirt suit by Vanity Fair / Sea foam leisure pants by Teddi

Look 5: Turquoise satin bed coat by Lady Studio / Nude stockings by Burlington Sheer Legacy / Pearls
Wardrobe stylist @mindy_le_brock is represented by @themagnetagency. Photo assistant: Chad Crews; Digital tech: Ryan Lopez.
Check It Out! with Dr. Steve Brule airs Fridays at 12:15 a.m. on Adult Swim.
This article appears in FLOOD 4. You can download or purchase the magazine here.