Most bands have lineups that are, if not set in stone, at least somewhat predictable from track to track. Not so Dumb Numbers. The group, which is shepherded by Australian filmmaker Adam Harding, is a musical exquisite corpse. Members float in and out, contributing as they're available to do so.
If that sounds like a recipe for disaster, that's probably fair; in lesser hands it would be. But the members of Dumb Numbers include Dinosaur Jr.'s Lou Barlow and Murph, Dale Crover of the Melvins, David Yow of The Jesus Lizard, Bobb Bruno of Best Coast, Alexander Hacke of Einstürzende Neubaten, and more. Given that pedigree, you probably have a good idea of how these dudes sound already—heavy in a vintage and almost existential way, with some sweetness arriving via the vocal melody and a few shreds of guitar solo.
That's the formula as it's displayed on "Will You Earn a Star," from the group's second album, Dumb Numbers II, which we're pleased to be premiering today. You can give it a listen below.
Dumb Numbers II track list
"My Mantra"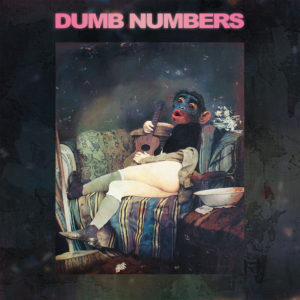 "Will You Earn a Star"
"Girl on the Screen"
"Essence//Existence"
"No-one"
"Unbury the Hatchet"
"Wonder Why"
"Sometimes There's No Next Time"
Dumb Numbers II is out August 19 on Joyful Noise.