MSTRKRFT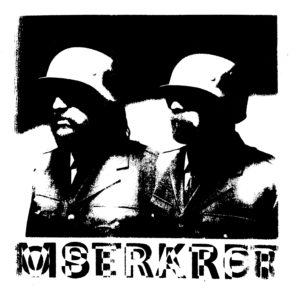 Operator
LAST GANG
7/10
As electronic dance music becomes more and more part of the social norm—on equal footing with Prius ownership and legalized marijuana—there still exist those who see it as a furious and hyper-portal to the underground. The Toronto duo MSTRKRFT walks a curious line between the two places.
As one half of Death from Above 1979, Jesse E. Keeler is well acquainted with chaotic, anthemic punk rock. During that band's hiatus, MSTRKFT debuted with "Easy Love" in 2006—a voice-modulated bit of electro-squawk that showed a fair amount of love for a certain helmeted Parisian duo while also having a touch of James Murphy's vital live and raw approach to house music. The ante was vigorously upped with 2009's Fist of God and a subsequent John Legend collaboration, both of which brought the group a fair amount of attention but also flattened out some of the fire that previously burned underneath.
Well, everything is certainly aflame on Operator, a vigorously aggressive dancefloor party fueled by teeth-gritting acid house squelches and a jarring punk ethos. Converge singer Jacob Bannon drives it home on the unforgiving "Go on Without Me," while revolutionary dandy Ian Svenonius lurks over "Party Line." Operator eats away at the idea of faceless button pushers and instead ends up a dynamic, live-sounding record that pummels as much as it propels. "Little Red Hen" is a relentless early-'90s-styled rave assault while "Morning of the Hunt" is like a John Carpenter anthem in hiding. If you're fan of the feel-good anthems and hip-hop hybrids of Fist of God, you might want to move on—but if you want a howling-into-the-void firebomb of a record, Operator delivers.