Thee Oh Sees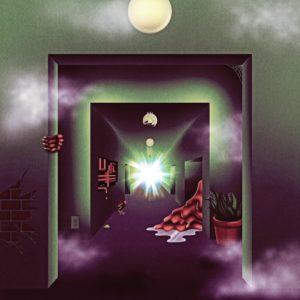 A Weird Exits
CASTLE FACE
8/10
John Dwyer's Thee Oh Sees have proven difficult to keep up with. Since launching the project in San Francisco nearly two decades ago, Dwyer's maintained a constant pattern of shuffling the deck, switching between genres (garage rock, spacey psych, trance-inducing kosmische), through band names (albums were released under OCS and The Ohsees banners before settling firmly into the Thee Oh Sees designation around 2008), and through lineups. That constant motion has resulted an intensely prolific catalog: since 2003, he's issued something like seventeen full-length studio albums under some variation of the Oh Sees banner, along with numerous live albums, EPs, and singles.
The band's latest, A Weird Exits, features only four Oh Sees, but it sounds no less expansive than the colossal-sounding record which preceded it, 2015's hypnotic Mutilator Defeated at Last. Exits features Dwyer on guitar, keys, and vocals and bassist Tim Hellman, but the new element here is the presence of double drummers Ryan Moutinho and Dan Rincon. The pronounced attention to rhythm is apparent from the opening "Dead Man's Gun"; following a shout from Dwyer, both drummers go in on a flurry of cymbals, smashing to match the exploding sound of the monster-truck riff. The opening sets the template for maxed-out, in-the-red rock, with pogoing punk like "Gelatinous Cube" and the thrashing hardcore of "Ticklish Warrior" following suit.
But as was the case with Mutilator Defeated at Last standout "Sticky Hulks" and "Strawberries 1 + 2" from 2013's Floating Coffin, some of the best songs here are the most subdued. "Crawl Out From the Fall Out" sways over a buzzing drone, a restrained synth line hovering at the front of the mix. "Jammed Entrance," perhaps the record's best and most creative use of the percussive duo, percolates and buzzes with prog-rock fleetness, its guitar lines tapping out Morse code twitches. Closing jam "The Axis" is one of the most soulful things in Dwyer's massive catalog, opening up with art-rock organ and aching guitar. "Don't you know how much I don't care," he sings, seemingly against the song's "Tuesday's Gone" grain—until the obliterating fuzz solo sells the point for him. On A Weird Exits, Thee Oh Sees remain tough to classify, but reward the attention of the listener as much as ever.