Brian Eno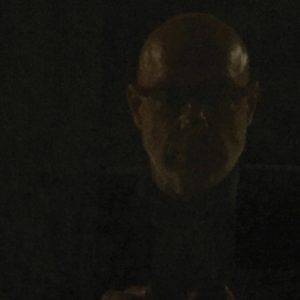 Reflection
WARP
6/10
If there's anything disappointing about Brian Eno's career thus far, it's that his oblique strategies have never taken him radically far away from the zones he settled and perfected. Surely one of the benefits of being Eno is that no one at Warp Records (or anywhere else, for that matter) is ever going to say, "Oh Brian, can you please give us another record that everyone would expect you to do?"
And yet here is an album with a not-unexpected title and an abundance of ambience that feels, well, Eno-esque. Indeed, Reflection is one single piece of music—fifty-four minutes that are slow, considered, methodical, intriguing, and, of course, strikingly evocative. The interesting question its format brings up is how much do our over-stimulated synapses even possess the capacity for slowly paced, thoughtful evocation anymore? (Tripping? Really, who has the time for it anymore?)
To that end, there's a smart, zeitgeisty conceptual angle: if you're using certain Apple devices, an algorithm scrambles the music into unique suites of music, making Reflection different for everyone who chooses to float into it.
Though the music is intended as encouragement and accompaniment for thoughtful  self-examination, long stretches of it actually feel really rather haunted, anxious, even funereal. Deep, dark bursts rise up from the quiet and seem almost threatening—as if delivering a warning of some sort. So much for inner peace.
With time, however, a gentleness does take over, feeling more like a hand extended to lead you deeper into your inner workings. As ever, Eno demonstrates a singular ability to conjure a sort of sonic alter-world in which the listener can ephemerally be allowed to drift.
One could rightly critique that the end result is still Eno doing pretty much exactly what you might expect him to do—again. But in a world of infinite possibilities and permutations, who else could play the part of Brian Eno so effectively?