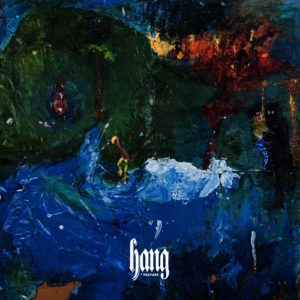 Foxygen
Hang
JAGJAGUWAR
8/10
After nearly an hour and a half of frequently experimental, occasionally caustic music, Foxygen's third LP, …And Star Power, ends with a moment of clarity. "Would you let me know if I'm no good?" Sam France asks. "Would you let me know if I'm too young? Would you let me hang?" A gentle cap to a dark record, this final song, "Hang," arrives like a reward for listeners who stuck it out to that point, and a wry question for them at the same time. Would you let Foxygen hang with you after all that?
In the wake of the (deserved) fame and acclaim of We Are the 21st Century Ambassadors of Peace & Magic, …And Star Power was a test of their new fans' will. And even though many may have decided that enough was enough somewhere between tracks like "666" and "Cannibal Holocaust" (which were appropriately titled, to be sure), the statement was important: the band, composed of France and Jonathan Rado, aren't here to try and replicate "No Destruction" until the money runs out. What they are here for, however, is totally up for grabs.
Foxygen named their fourth LP after the song "Hang," but that's about as far as the connection really goes. Hang the album is a different kind of statement altogether: a bombastic, precise work of orchestral rock that's as accessible as anything they've ever created—and somehow just as weird. Only half an hour long, the album is nevertheless brimming with melodies and ideas, so much so that one key part of the experience is keeping an eye on the high-water mark, waiting to see if everything is going to overflow. It doesn't, and that's partially thanks to the work of Trey Pollard and Matthew E. White—who worked together to arrange the forty-piece orchestra that plays throughout—and partially thanks to France and Rado's soft touch as thematic songwriters.
In other words, Hang's effectiveness largely comes from a commitment to concept. As opposed to a personal project, the whole ridiculous extravaganza feels more like a dramatic work in eight parts—a vaudeville act about Hollywood and the bastardized Manifest Destiny that it's created. Sounds bloated, sure, but everything comes together seamlessly because the central lyrical issue of the album is that of identity—whether we get to choose who we really are—and that plays perfectly into an album made by a band who writes in what is essentially the third person.

"I know sometimes everyone wants to be someone else," France sings on the big opening number, "Follow the Leader." Particularly for a band that's dealt with breakup rumors, it's easy to see how being able to take on a new personality could seem like a seductive prospect. And true enough, the idea of acting and playing parts comes up repeatedly. But so do the all the kickbacks that come to those who get lost in the mess of it all. "How can I love you if I don't know who you are?" France asks on "Trauma," and you can't help but think about whether that question could actually be applied to the band itself. Does anyone know who Foxygen really is? Does Foxygen even know who Foxygen is? Some questions are best left unanswered. You don't have to hang if you don't want to.