Dirty Projectors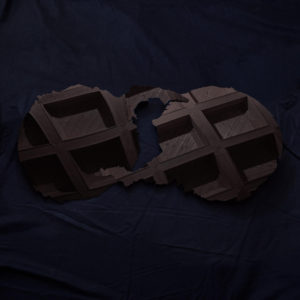 Dirty Projectors
DOMINO
8/10
Give David Longstreth credit for this: everything to love or grouse about on the self-titled return of Dirty Projectors is laid out right there in the first song. "Keep Your Name" opens with Longstreth's boyish tenor chopped and screwed into a subterranean baritone. "I don't know why you abandoned me," he moans. A channel ORANGE–style beat gives way to an awkwardly rapped verse (complete with a Gene Simmons/KISS pun), and then he drops the line no one can seem to quite get around: "What I want from art is truth, what you want is fame."
The lyric's a Rorschach test. Is it side-eye toward Amber Coffman, Longstreth's former romantic partner and Dirty Projectors bandmate? Maybe it's sung from her point of view about Longstreth, who in the five years since DP's last album (2012's Swing Lo Magellan) earned a writing credit with three of the most famous musicians alive: Rihanna, Paul McCartney, and Kanye West. Or perhaps it's the weary voice of indie rock itself—that bad and boujee "expired paradigm"—which used to mean something in relation to Dirty Projectors, but now, Longstreth presupposes like a gacked Eli Cash, maybe it doesn't? Though he's made it abundantly clear in interviews that the lyric's not been yanked from a journal, it nonetheless courts outrage. Who does this guy think he is? And who does this guy think we are?  
Dirty Projectors began as a solo project before blooming into a band, but no one would have batted an eye if the album had been released under Longstreth's name alone. (Rick Rubin, likely speaking while reclined on a couch, encouraged the continued use of the band name.) Drummer Mike Johnson is here—alongside collaborators like Tyondai Braxton, Solange (Longstreth contributed to her landmark A Seat at the Table), vocalist D∆WN, and others—but the voices of Coffman and Angel Deradoorian, both of whom largely defined the profile of 2009's Bitte Orca and Swing Lo Magellan, are gone.
While Dirty Projectors have always been propelled by Longstreth's considerable ambitions, this record feels like everything in his head at once. Prog rock organ rides over crashing arena rock drums; robo-vocals hover over delicate acoustic guitar figures; string and horn sections spiral; the orchestral buildup of "A Day in the Life" is recast as an electronic meltdown. R&B textures shaded Swing Lo, but here the genre serves as Longstreth's primary mode, most noticeably in his vocals, which pivot between Prince-styled falsetto and shouts evoking R. Kelly's lushness. On "Death Spiral," he tries out dispassionate Drake hooks over Justin Timberlake's future sex love sounds; "Work Together" imagines D'Angelo crooning over squelchy keys.
The soul template underscores the driving force on Dirty Projectors: Longstreth's heartbreak. It is his Here, My Dear, his 808s & Heartbreak—an album rooted as much in wounded sadness as artistic ambition. Like that other defining lyric, you can read "We had our own little bubble for a while" a couple of ways—as a rebuke of coastal elites or as an "indie rock" elegy—but its most resonate meaning is the simplest and most direct, which is to say the romantic.
It's in this honest, unguarded mode that Longstregth most succeeds. Though he shades and colors the album with a wealth of ideas, no moment lands more squarely than the end of "I See You," when he intones, "Forgiveness, reconciliation, gratitude / You know me and I know you." It's the side of a breakup album not seen enough, our narrator searching not only for validation of his pain, but to also validate the pain and existence of another.
Dirty Projectors can at times be exhausting, and its density can feel crushing, but at their best, Longstreth's songs center on connection. "I believe that the love that we made is the art," he sings, giving voice to his most generous truth. He deserves credit for that, too.