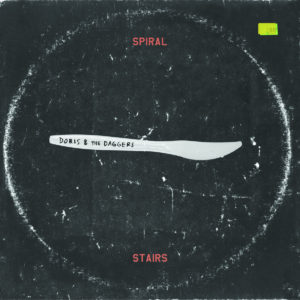 Spiral Stairs
Doris & the Daggers
NINE MILE/DOMINO
7/10
Scott "Spiral Stairs" Kannberg's songwriting and guitar work were a key part of the Pavement magic. His scrappy California drawl on the blown-to-bits sound of "Hit the Plane Down" from 1994's Crooked Rain, Crooked Rain is one of that record's key points, after all. And sure, the lion's share of acclaim went to Stephen Malkmus, but Spiral could always be counted on to carve out a rock solid chunk of hook-laden indie pop in the form of "Painted Soldiers" or "Date with Ikea"—the former being maybe his best outing, and latter maybe the most well known.
If Spiral Stairs is the slacker George Harrison, you'd have to do a bit of cutting and pasting from his post-Pavement discography to graft together his All Things Must Pass. His Preston School of Industry group, which formed just after Pavement dissolved in 1999 and put out a few LPs and EPs, had some great post–Elephant 6 pop-psych songs like "Somethings Happen Always" and "Save Our Happiness," but they lacked consistency. His first solo album as Spiral Stairs, 2009's The Real Feel, was fine, but it was overshadowed by the Pavement reunion.
So now, family life firmly in the picture, head screwed on correctly and with the rangy Pavement life behind him, he's delivered his strongest album-length statement. Doris & the Daggers is a clever and emotional deep-dive by a musician enamored with Echo & the Bunnymen, Lloyd Cole, and various other non-American guitar-based alt-crooners. "Dance (Cry Wolf)" is an unabashed, purple-hued slice of dream-pop that feels like a reaction to Roxy Music's "Dance Away." "Dundee Man" is a striking pop song about Scottish pub culture with a hint of Pavement's early classic "Box Elder" in its jangling immediacy. The special guests here don't hurt either: Broken Social Scene's Kevin Drew, The National's Matt Berninger, and especially Kelley Stoltz, whose presence is felt all over this.
Maybe what's changed for Kannberg is that there's a heft—fatherhood, loss of friends, and the increasing awareness of life's nonstop flow—that makes this album resonate more than anything he's done before.