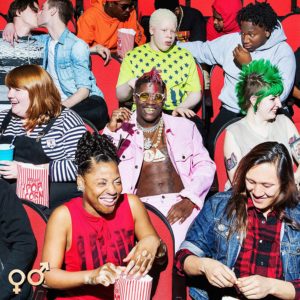 Lil Yachty
Teenage Emotions
CAPITOL/QUALITY CONTROL
5/10
You can't talk about hip-hop without mentioning names like Tupac and Biggie. Lil Yachty, on the other hand, doesn't agree. He has talked candidly about his lack of interest for old-school hip-hop, calling those who live by it "old and washed up" and going as far as admitting that he personally can't even name five Tupac or Biggie songs. With his dismissal of the GOATs, Yachty has been shaded left and right, but the Atlanta rapper has been persistent in his career and his bold unpopular opinions.
As he refuses to look at the past for inspiration, his debut album puts a giant lens on his present. Adequately titled Teenage Emotions, the album finds him ruminating on girls, sex, his homies, and his momma—albeit not always in the most lyrical way. (The album's lead single "Peek a Boo" creatively expresses playing "with these bitches like peek a boo".) Still, he succinctly summarizes the priorities of a teenage boy's life. The nineteen-year-old bounces between topics quite easily, but he doesn't change his sound with that same sense of smoothness. From traditional ATL trap beats in "DN Freestyle" to the light melodies in "Better," Teenage Emotions jumps genres wildly, with Yachty's Auto-Tuned vocals the only constant. The twenty-one-song album plays more like tracks grouped together than a curated selection of songs.
Nevertheless, songs like "Momma" stand out in both sound and content. In this melodic ballad, Yachty gives a shout out to his mother, calling her his "best friend" and "first lady." It's heartfelt and sweet despite his having noted that "every bitch wanted to fuck me" three songs prior. Ironically, Tupac also has a track that's an ode to his mom, so maybe, as much as he would like, Lil Yachty can't escape the greats of hip-hop.