Dan Snaith is at his home in London. He admits it doesn't happen much these days—the last few months have included a flurry of sold-out concert dates in support of Caribou's newest album, Our Love. The Canadian electronic musician says that all the activity has left him feeling a bit flustered. But given that his goal going into the recording of Our Love was to make an outward-looking album that could connect with fans, feeling overwhelmed certainly isn't a bad thing.
"It would have been anticlimactic if I had made a record that was about those things and then nobody wanted to hear it," he laughs good-naturedly.
The former mathematician turned dance music purveyor understands just how improbable his career has been to date. It's been something he's wanted his entire life—even if he wasn't sure exactly what form it would take. Snaith describes himself as a little kid "banging on pots and pans with spoons" and obsessing over his older sister's record collection. (It was the 1980s and Thompson Twins were King.) When he began his music career under the moniker Manitoba with the 2001 record Start Breaking My Heart, he would take to experimentation, more interested in textures and sounds than personal expression. It was an ethos that would carry him through 2010, when he began work on Swim.
"My previous albums had been aping 1960s psychedelia or hiding behind one trope or another," he says. "Swim felt like I had carved off my own little chunk of territory. 'This sounds like me.' Hopefully there aren't too many other people that could have made [Our Love]. The fact that Swim was the record that had connected with people more than my previous ones at that point was validating and affirming and said to me, 'Look, you're on to something good here. It feels good from a personal level, and it also connects with people outside. You should just push all those ideas further and feel confident to do more and try to focus more on carving off your own musical territory.'"
Indeed, Our Love is less dance and more meditative, falling in line with the atmosphere of Swim. The fidelity-shifting opening track "Can't Do Without You" provides a taste of what's to follow—long instrumental passages and quiet electronic riffs repeated and stretched into a hypnotic, hall of mirrors. Full of subtle instrumental statements and whispered vocals (the title track in particular is a tribute to the power of reverb), it's a song-cycle custom-made for headphones rather than necessarily for the dance floor.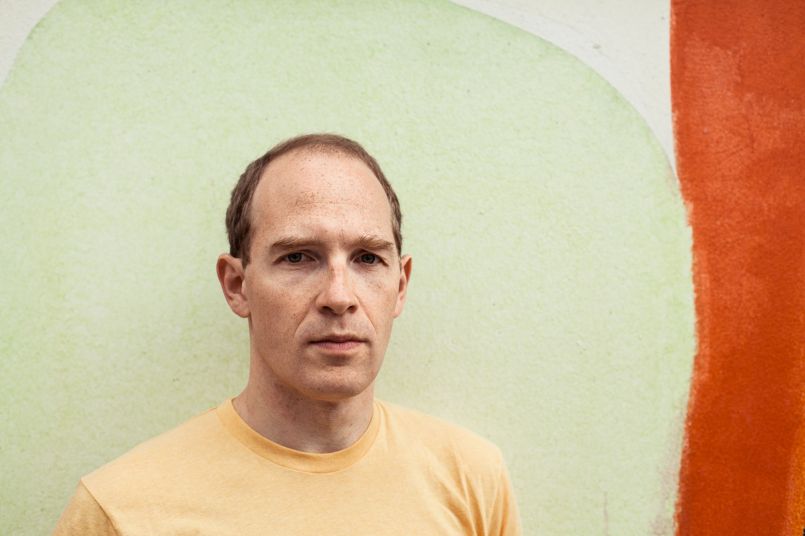 Snaith attributes the album's prevailing lyrical themes, love in all its permutations, to the events over the last four years since Swim. He's married (thirteen years and counting), and now has a daughter. He's happy—and not afraid to admit it.
"I'm in an inevitably reflective and sentimental time of my life," he says. "I'm in my mid-thirties with one kid. It's a time to think about all these kinds of things. But those are the things that matter in my life, so those are the things that should be in the music. Also, as much as possible, to try and communicate that it's not some kind of fairy-tale, Disney idea of love that we're fed when we're in high school or whatever and have our first relationship. It's more expansive than that. But it's also more compromised and contradictory. All these relationships change over time. It's thinking as much about loss as it is about the beginnings of things. I wanted to be comprehensive of all those manifestations of love in my life."
At this, Snaith pauses. Not naturally demonstrative, he's still getting used to letting the public in on his personal life.
"I'm not claiming any of this as too unique," he laughs. "It becomes trite and it becomes cliché when you try and talk about it. But at the same time, it's the only thing that's meaningful to all of us, this whole kind of passage."
"The music that I'm making is always trying to construct some otherworldly or non-existent space. There is always a tension between those two things. But for me, this record is the most founded in my day-to-day reality of any music that I've made, for sure."
Adjusting to his life as a family man, Snaith found that working on Our Love brought with it a new set of challenges. How does one escape into music while still balancing the responsibilities of raising a child and interacting with life beyond his basement studio? Unable to go into the recording process with any preconceived notions, he began by writing hundreds of small sketches in short, two- and three-hour bursts, and then returning later to see what ideas began to fit together.
"For me, it's much more of an innovation or exploration process, it's about not knowing about what I'm going to do or make," he says. "I'm not turning on the microphone like a Steve Albini–type of character and trying to document a moment in that room. The music that I'm making is always trying to construct some otherworldly or non-existent space. There is always a tension between those two things. But for me, this record is the most founded in my day-to-day reality of any music that I've made, for sure."
To help guide the process, Snaith reached out to two fellow Canadians—Owen Pallett, who contributed orchestral work to "Julia Brightly" and "Mars," and Jessy Lanza, whose sultry vocals serve as the centerpiece for "Second Chance." Snaith assures that their contributions, both big and small, were crucial.
"My favorite parts of this record are the parts where I can hear Owen and I can hear Jessy," he says. "Even the parts where they didn't play something on the track, their input directed the songs. They're both really close friends. They're both wonderful people and insightful musicians. It's about the people. It's about them being really wonderful and honest and having a relationship where we can say to each other, 'Oh, this isn't quite right. Let's start again and do something different.' Or, 'Dan, you need change this because this part is driving me crazy.' That's a typical Owen Pallett thing: 'Dan, I love this song, except this one noise that's terrible and has to go.' Some people would be unable to take that kind of criticism on board. I welcome it because I lose perspective so quickly as someone who predominantly works by myself. It's people like Owen and Jessy and Four Tet and my wife who are the main people who give me that feedback and keep me from spiraling off into a wormhole."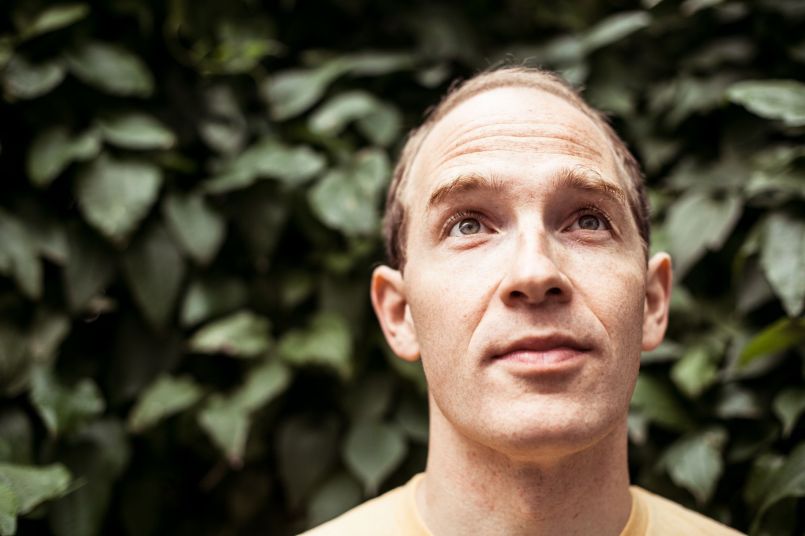 It's one of many statements that would have taken young Dan, the little kid making a racket in the kitchen and then in a string of bands as a teenager, by complete surprise. These days Snaith isn't just keeping the company of notable, genre-spanning artists—he's one of them.
"Imagine telling him that I had a top ten album here in the UK," Snaith muses, picturing the conversation he could have with his younger self. "It's absurd. It's a total absurdity to me that that would ever happen, or that we would be going around Europe playing these amazing shows and festivals. And then doing the same in North America. I've got to keep reminding myself how crazy it all is. Because it's built up slowly over the years. These wonderful things. I never want to forget or take these things for granted." FL