Psychic TV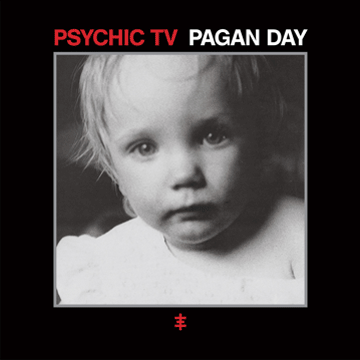 Pagan Day (7/10)
Allegory & Self (8/10)
SACRED BONES/DAIS
For the uninitiated, Psychic TV's legacy of transgressive video art, occult vibes, acid-house love, and sheer number of releases make their catalog hard to navigate. Sacred Bones is helping the world by reissuing a few of the post–Throbbing Gristle group's key releases for all the world to digest and occasionally have nightmares over.
1984's Pagan Day kicks things off with an introduction from founder Genesis Breyer P-Orridge's then-toddler Caresse before primitive and stark synths come lurking in. Pagan Day is essentially a collection of demos and song sketches, with many of these tunes simple voice-and-guitar or vocal-and-synth combinations.
Allegory & Self, which followed four years later, would prove to be the final collaborative effort in the P-Orridge/Fergusson canon and it is practically chart-friendly. "Godstar" and "Just Like Arcadia" are jangling songs with '60s pop references—hand-claps and girl-group backing vocals and hooks all over the place. You could be dealing with a Prefab Sprout song until you notice lyrics like, "Dust to dust, dust to dreams / Anoint the stone in blood and screams."
What's remarkable about these records in hindsight is how indebted they are to the psychedelic folk sounds of what had come around about fifteen years prior. The straightforward cover of Pearls Before Swine's "Translucent Carriages" has the same air of mystery as the original (if you're unfamiliar, think Syd Barrett with a lisp). That this song is positioned next to sinister synth dirges like "Paris" puts a whole new tuneful spin on the band's oft-perceived audio-visual/conceptual ideas. Such a duality is reflected in the relationship between P-Orridge and co-founder Alex Fergusson, who made no secret of his love of pop songs in Alternative TV, the reggae-tinged punk band he was in before he and P-Orridge formed Psychic TV.
The underlying darkness does creep up—in fact it's never out of frame—but Psychic TV's balance of the winsome and psychedelic and subversive abrasion was never more balanced than on these two gems from their early period.
https://www.youtube.com/watch?v=p3BcER5a_Ao