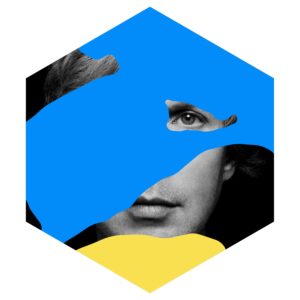 Beck
Colors
CAPITOL/UMG
7/10
For years, Beck Hansen has been called a "chameleon" by writers and publicists eager to summarize his decades-long history of sonic shifts, but it's a frustratingly inaccurate label, one that implies a more reactive or self-preserving motivation for constantly changing. If a reptilian metaphor is absolutely necessary, then a snake might be more appropriate—with every new album, Beck sheds his skin, switching identities when that vestigial twinge hits.
With Bowie-esque levels of ease, Beck can transition from singing about "love machines on the sympathy crutches" and "discount orgies on the dropout buses," to pouring out every ounce of his broken heart on orchestral albums like Sea Change. From the shaggy Gen-X loser (Mellow Gold) to the sleazy and sensual Prince prodigy (Midnite Vultures) to the contemplative acoustic guitar maestro (Morning Phase), Beck has introduced listeners to a dozen different musical identities in the last twenty-plus years.
So perhaps the most unexpected turn to take would be toward full-blown indie-pop aspirations. With the help of producer Greg Kurstin (one-half of The Bird and the Bee and co-songwriter for folks like Sia, Adele, and more), Colors, which is his thirteenth studio LP to date, is easily the slickest collection of songs he's ever assembled.
Every track here has the potential for constant radio play, something Beck hasn't really achieved since "Where It's At" was storming up the charts in 1996. He's had no qualms dabbling in lighthearted pop jams in the past—"Girl," from 2005's Guero, was full of MIDI beeps and earworm-y choruses—but none of his previous releases have ever been this streamlined and ready for mass consumption.
The eccentric hodgepodge of influences and found sounds that fans have come to expect from Beck is noticeably missing, too. Colors sounds more like an album made for his two pre-teen children to enjoy, especially the jejune pseudo-rap of "Wow" and the high-octane opening title track. Considering that this album is the follow-up to the somber yet critically acclaimed Morning Phase, it's an especially whiplash-inducing listening experience.
It's worth noting that four of the ten tracks on Colors are previously released singles from the last two years ("Dreams," "Dear Life," "Up All Night," and "Wow"), which might come as a disappointing surprise to anyone expecting a lengthy album of brand new cuts. Beck himself has claimed that he has albums' worth of unreleased material he's been holding on to, so after three years of waiting for new music, only six new songs does feel like being short-changed.
Whether Colors is an attempt by Hansen and his record label to capitalize on his 2015 Album of the Year Grammy and consequent foray into the mainstream is unclear. If you want to be cynical or overly simplistic about it, you can call it a "sell-out" record, but in 2017 that's an empty insult. Colors is a genuinely fun listen that will likely introduce a new generation of fans to his massive discography. Beck is fully embracing his talent for making the kind of music you want to dance to. What's so bad about that?