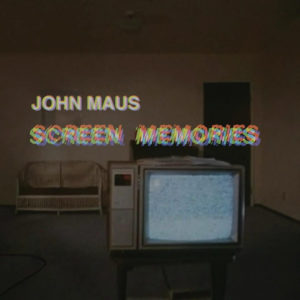 John Maus
Screen Memories
RIBBON MUSIC
7/10
As time marches violently on, John Maus is seeming less and less a bursting aggro-eccentric and more and more the sane elder dwelling at the end of the hall. Screen Memories, his first album in six years—and follow up to young classic We Must Become the Pitiless Censors of Ourselves—is no startling departure from its forebears, but is instead the flip side of a quantum leap into chaos that Maus has long perceived and transmuted into his music for the rest of us poor suckers to realize in the aftermath.
In the interim, while completing a PhD in Political Theory at the University of Hawaii—Mānoa, Maus presumably spent his spare time psychoanalyzing artistic compatriot Ariel Pink, as well as building a modular rack with which he intended to produce the music that became the record in question—only to end up falling back on tried and true methods. But it's really all about the process in the end, and the resulting product does not disappoint.
One of the more overlooked elements of John Maus's music is his dark sense of humor, often dabbling in thought experiments that toe the goal line demarcating irony and earnestness. This record's edition? "Pets," wherein Maus plainly and repeatedly states, "Your pets are going to die," recalling Bauhaus over triumphant, layered synths. Any irony is sequestered tightly in the details and, possibly, the ears of the listener. Since when did comedy stop being offensive?
There's also a curious football motif structuring the thematic content of Screen Memories. "I see the combine coming," Maus leads with on opener "The Combine." "It's gonna dust us all to nothing." The sentiment flexes allegorical implications apropos of a disillusioned islander re-acclimating to the mainland. Two tracks later, the prismatically doom-laden "Touchdown" offers the album's first true earworm in a synthesized scale exercise that bores deeply. "Forward drive / Across the line," announces Maus, as though trudging ahead stubbornly in the name of a cause he has since abandoned.
Later on, "The People Are Missing" deploys a sequencer pattern that would most likely sound incredible live. Speaking of which, if the reader has not witnessed the wrath and pure energy of Maus appearing onstage, this reviewer strongly recommends you do so at the next opportunity, before this singular, enigmatic artist finally marches onward from the end of the hall and decidedly out of earshot.