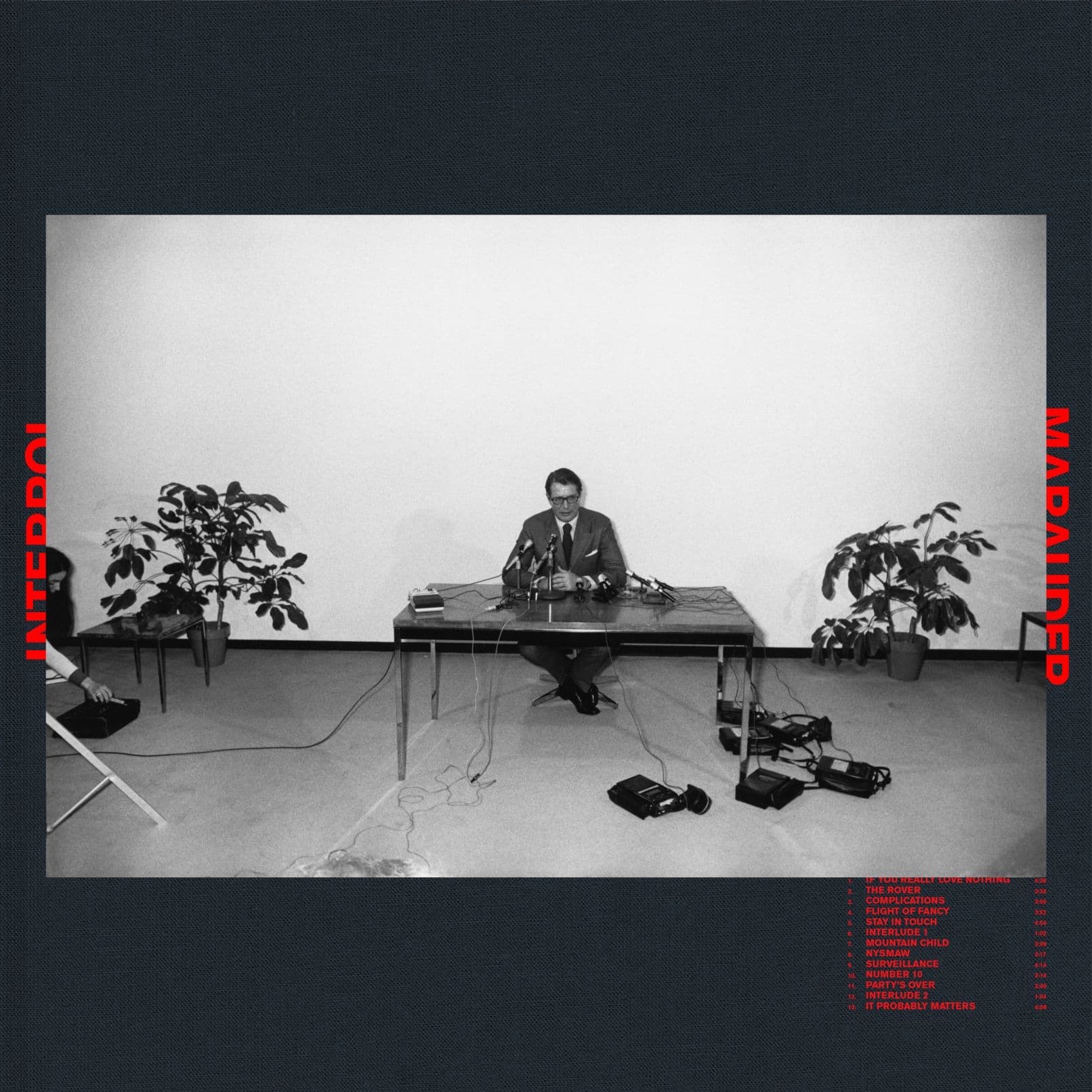 Interpol
Marauder
MATADOR
7/10
For those who experienced nothing but boredom with the New York music scene in the late '90s, the arrival of The Strokes, Yeah Yeah Yeahs, and Interpol—coinciding with the birth of a new millennium—bore all the significance of a biblical resurrection. It was heartening, as well, to see Interpol survive to carry out a fifteen-year anniversary tour in 2017, celebrating their monumental 2002 debut, Turn on the Bright Lights.
But as their sixth album, Marauder, arrives in 2018, one must accept that the context is very different. Interpol still makes artful rock and roll with an unmistakably tenebrous undertone, but at this point they don't have many ideological peers, as their once zeitgeist-appropriate brand of gothic rock now seems imbued with distinctly nostalgic overtones.
Evidence of their unshakeable Interpol-ness can be found quickly in the title and style of this album's first track, "If You Really Love Nothing." Existential melancholy and staccato guitars have been their signature for well over a decade, and they still carry it out with panache. They speed things up to exhilarating effect on "The Rover," with Paul Banks surreally howling, "Come and see me, yeah maybe you'll die / But I can keep you in artwork, the fluid kind."
If there's ever been a complaint with these guys, it's that they're too busy being Interpol to bother changing it up a bit. "Stay in Touch" is, therefore, welcome for its thrash-spaghetti-western aesthetic, even if they can't resist over-flanging the guitars, as they are wont to do. Still, "Surveillance"—with its sublime sonic references to Joy Division and mysterious refrain ("Surveillance, we've seen it all again / Frame by frame")—as well as the Bright Lights–recalling "Number 10," exhibit Interpol at their absolute visceral best. "Your secret's safe here / It'll never leave," Banks intones on the latter. Of course, you already knew they would never let you down.