Cat Power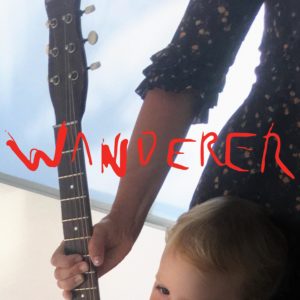 Wanderer
DOMINO
8/10
Chan Marshall's communal confessions have made for some of the most glorious, uplifting—and sometimes, equally devastating—music of the past few decades. But Wanderer takes a step back from the more widescreen efforts of her last few albums as Cat Power. The soulful crush of The Greatest and Jukebox put Marshall at the center of a great band, proving that she could deliver soul music in a new, pure way. 2012's Sun was, in texture, production, and audience, one of her biggest albums to date (bigger beats, bigger choruses). It demonstrated what a pop record from Chan might sound like.
But times have changed since 2012. Whatever was driving her at that point in her life has shifted to something less adorned. Marshall is now a mother; additionally, she's a mother in this political climate—it's one thing to navigate through the daily insanity of 2018, but doing so with a baby in arm is something else entirely. Perhaps for that reason, Marshall is back to the whispers and quiet melancholy of folk music: society's antidepressant.
The lead track, in fact, is an a cappella bit of faux-Appalachia, setting the wayward, passionate tone of the record; the same tune also closes the album, wrapping the whole thing up in bow of antiqued string. Between these bookends is a Cat Power album most similar in tone and style to You Are Free or even Moon Pix, with their shuffling blues against lyrical conceits, paying tribute to both family and impermanence.
Anyone who expected a Cat Power/Lana Del Rey collaboration to blow the lid off this joint might be dismayed to find their song "Woman" is more of an emotionally draining slice of folk-pop, with Del Rey adding a little bit of background texture. By the time you get to the lyric, "Well, my cage is a weapon, it's perfect for me / It's the one suit you seem to never see / I'm a woman," the song has turned into something strikingly defiant.
A little further into the record she sits alone at the piano, and you can hear the soft pressure of the pedals as she dives into Rihanna's "Stay" and makes it into something new. She finds a melody not immediately apparent in the original, crafting a genuinely personal interpretation of the song. Her way of breathing through the lyrics and adding that torn-and-frayed vocal quality of hers—well, it's a beautiful thing. The one-two follow-up of "Black" and "Robbin Hood" have her inhabiting the folk-blues of her past, as well as some of the fiery apocalypse of Nick Cave. This she does without a raised voice, electric guitar, or any of the tropes of musical catharsis.
We've seen Cat Power at her toughest, holding court with the finest Memphis musicians around and taking the spotlight gamely and deservedly. But Wanderer, whether as a one-off tribute to the wandering musical spirit of the outsiders and weirdos that have come into her life, or as a new beginning for herself, is a triumph of raw emotion, old direction, and new meaning.