Echo & the Bunnymen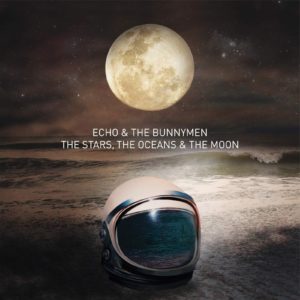 The Stars, the Oceans & the Moon
BMG
6/10
Never properly honored to the level their musical importance deserves, who could blame Echo & the Bunnymen for throwing their career back in the faces of those responsible for that injustice? Now, this dreamily titled new album revisits some of their most glorious crowning achievements.
Of course, it only works if the new versions of these songs can rise to the gleaming/glooming magnificence of the originals. Alas, an update of "Rescue" misses the urgency of Ian McCulloch's original desperation, and the gobbledygook-chic of "Bedbugs and Ballyhoo" actually comes off even more preposterous here.
It should be noted that some of these songs were veritably biblical touchstones for a generation of post-punk dissidents and iconoclasts. Ruin them, and it's like writing the New Testament but leaving out the Resurrection. And surely nothing could be so sacred as "The Killing Moon," right? So McCulloch boldly and eminently rises from his knees to a piano stool, and grandly answers the imaginary question: "What if this had been written as a Debussy ballet?" (While, of course, still ruminating viscerally on fate and death.)
The curious thing about the still impossibly monumental and enduringly hallowed "Ocean Rain" is that you sort of always knew it could be even more awe-inspiring than it was originally. Here, it surprisingly becomes a waltz, gaining an extra measure of chill-inducing greatness. It probably helps that the lyrics ("My ship's a sail / Can you hear its tender frame / Screaming from beneath the waves?") resound much more exigently at age fifty-nine than they did at twenty-five.
It's a cliché, of course, but Echo & the Bunnymen truly were and are as much a religious denomination as a band. And rewriting a prayer is tricky business. But divinity still resides within them, as is in stark evidence here—and the church, be assured, never closes its doors.