Steve Gunn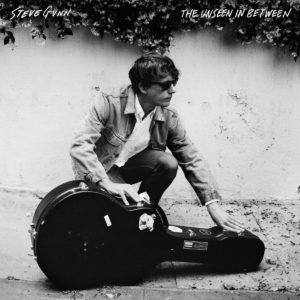 The Unseen in Between
MATADOR
8/10
The East Coast six-string voyager Steve Gunn is back with his fourth album, and it's an amplified blast of quiet noise and comfort from end to end. Each solo release of his has grown in increments—a more defined arrangement here, a more lyrical slant there. The Unseen in Between is an album with more palpable emotion and literary bent than ever before.
Opener "New Moon" kicks things off by showing more comfort in his voice; it seems lived-in, with a faint air of John Martyn's depth and Lee Renaldo's beatnik poetry. Basslines ebb and flow with a mystery plucked straight from Astral Weeks. A gradual wave or reverb, and blammo—Gunn has gone into the mystic.
"Vagabond" is the first glimpse of his newest strength as pop songwriter and sketch artist of cool characters. It seems cut from the same cloth as The Smiths' "Some Girls Are Bigger Than Others," and has sweet backing vocals from angel-voiced Meg Baird. "Luciano" is another lyric-driven song that may be about a dude and his cat, but has surprisingly few elements of twee.
Gunn's tribute to his late father, "Stonehurst Cowboy," is the emotional centerpiece here. His dad passed in 2016, but Gunn was able to spend some time with him first. Learning of his father's early life led to this track, whose stark portraiture has a bit of Townes Van Zandt in it, and also a Western elegiac finality.
Tracks like "Chance," "Lightning Field," and "New Familiar"—songs that channel the more familiar Gunn approach, that of exploratory guitar riff—are amended, twisted, and elongated into shuffling jams somewhere between late period Sonic Youth with an acoustic guitar, and the Grateful Dead circa 1977 if they'd had access to Meat Puppets II.
"Morning Is Mended," the finger-picked city blues number, shows off both the delicate intricacy of Gunn's playing and the sparkle of his more refined lyrical blasts: "I am a nothing sky, stories never-ending / you moving through as a likeness to defend it." It's a heartbreaker on an album that contains more than a few.