As avid music consumers, most of us feel a compulsion to take a peek under the hood of our favorite releases by reading up on what the artists were listening to when their albums were written and recorded—and more often than not, what we find is surprising. Some of the saddest, most introverted music in recent years was written in spite of the songwriter's passion for upbeat pop and dance music, while pop and hip-hop has become dependent upon the psych-rock soundscapes of groups like Tame Impala for inspiration.
With this curiosity in mind, we reached out to a handful of musicians—ranging from those who've shaped the musical landscape for decades, to youngsters whose best work is well ahead of them—to get an idea of which releases from the past decade have had the biggest impact on the current scene.
With a wildly diverse set of left-field picks and forgotten favorites from the beginning of the decade, the throughline of a select handful of releases unifies these lists made by artists of disparate ages, locations, and genres. Enjoy.
Most Mentioned Albums:
1. Frank Ocean – Blonde
2. Kendrick Lamar – To Pimp a Butterfly
3. Alabama Shakes – Sound & Color
4. Arcade Fire – The Suburbs
5. David Bowie – Blackstar
6. LCD Soundsystem – This Is Happening
7. D'Angelo – Black Messiah
8. Kanye West – Yeezus
9. Tame Impala – Lonerism
10. Tierra Whack – Whack World
11. Charli XCX – Pop 2 
12. Nick Cave – Skeleton Tree
13. Rihanna – Anti
14. Björk – Vulnicura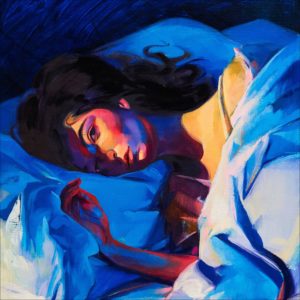 Charly Bliss (list from Eva Hendricks)
Lorde – Melodrama
The 1975 – A Brief Inquiry into Online Relationships
Taylor Swift – 1989
Jenny Lewis – The Voyager
Arcade Fire – The Suburbs
Julian Casablancas – Phrazes for the Young
Lady Gaga – Born This Way
LCD Soundsystem – This Is Happening
Taylor Swift – Lover
Bleachers – Gone Now
Surf Curse
Jerry Paper – Toon Time Raw!
Amen Dunes – Love
Young Prisms – Friends For Now
Dirty Beaches – Night City
Palm – Rock Island
Navy Gangs – Poach
Twin Shadow – Forget
Homeshake – The Homeshake Tape
Angel Olsen – My Woman
Frankie Cosmos – Next Thing
Redd Kross (list from Steven McDonald)
Ty Segall – Manipulator
Jeff Lynne's ELO – From Out of Nowhere
that dog. – Old LP
Spoon – Transference
Sloan – 12
The Beatles – Sgt. Pepper's Remixed
Arcade Fire – The Suburbs
Lady Gaga – Art Pop
Dale Earnhardt Jr. Jr. – It's a Corporate World
Julian Casablancas – Phrazes for the Young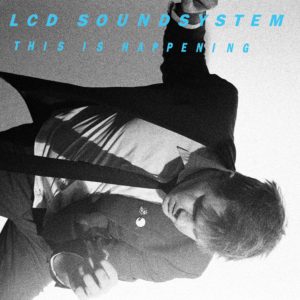 D.SARDY
Tobacco – Maniac Meat
Daft Punk – Random Access Memories
Soulwax – From Deewee
DJ Shadow – The Mountain Will Fall
Disclosure – Settle
Kanye – Yeezus
Massive Attack – Heligoland
LCD Soundsystem – This Is Happening
Michael Kiwanuka – Love and Hate
Sia – 1000 Forms of Fear
Starcrawler

J Mascis – Elastic Days
Plague Vender – Free to Eat
Jenny and Johnny – I'm Having Fun Now
Jack White – Blunderbuss
Skating Polly – The Big Fit
Erykah Badu – New Amerykah Part Two (Return of the Ankh)
Chromatics – Kill for Love
Girls – Father, Son, Holy Ghost
Courtney Barnett – Tell Me How You Really Feel
Le Butcherettes – bi/MENTAL
Reese LAFLARE
PARTYNEXTDOOR – PARTYNEXTDOOR Two
Young Thug- Barter 6
Drake – Nothing Was the Same
Reese LAFLARE – Final Fantasy
Kid Cudi – Man on the Moon
Tyler, the Creator – Wolf
Rich Gang – Vol. 1
Tame Impala – Currents
Kendrick Lamar – Good Kid M.A.A.D City
KEY! and Kenny Beats – 777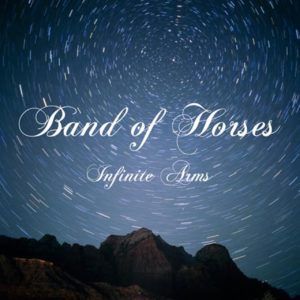 Best Coast (list from Bobb Bruno)

Band of Horses – Infinite Arms
Wilco – The Whole Love
Fiona Apple – The Idler Wheel…
Father John Misty – Fear Fun
My Bloody Valentine – mbv
Nothing – Guilty of Everything
Temples – Sun Structures
Sturgill Simpson – Metamodern Sounds in Country Music
Father John Misty – I Love You, Honey Bear
Soccer Mommy – Clean
Shamir
CocknBullKid – Adulthood
LVL UP – Hoodwink'd
Those Dancing Days – Daydreams & Nightmares
Alex G – DSU
The Like – Release Me
Lana Del Rey – Ultraviolence
Zola Jesus – Conatus
Grimes – Art Angels
Peaer – Peaer
Mitski – Bury Me at Makeout Creek
Swervedriver (list from Adam Franklin)

"This looks willfully obscure for a Best of the Decade list but hey, it's ten albums from the last ten years that I've liked!"
The Advisory Circle – As the Crow Flies
Children of Alice – Children of Alice
Chris Cohen – Overgrown Path
The Clientele – Music for the Age of Miracles
Death and Vanilla – Death and Vanilla
Deerhunter – Halcyon Digest
The Focus Group – The Elektrik Karousel
Four Tet – Morning/Evening
Last Ex – Last Ex
Unloved – Guilty of Love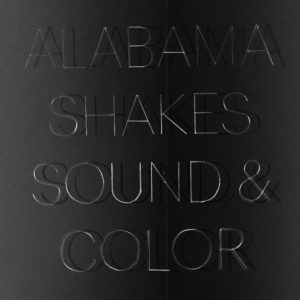 Cold War Kids (list from Nathan Willett)
D'Angelo – Black Messiah
Bob Dylan – The Bootleg Series Vol. 13: Trouble No More
Grinderman – Grinderman 2
Alabama Shakes – Sound & Color
The Kills – Blood Pressures
PJ Harvey – Let England Shake
Richard Swift – The Hex
Rocket Juice & the Moon – Rocket Juice & the Moon
Cat Power – Sun
Tame Impala – Live Versions
Local Natives 
Sufjan Stevens – Carrie & Lowell
The National – High Violet
D'Angelo – Black Messiah
Jai Paul – Leak 04-13 (Bait Ones)
Angel Olsen – Half Way Home
Andy Shauf – The Party
Darkside – Psychic
Frank Ocean – Blonde
Damon Albarn – Everyday Robots
Mount Kimbie – Love What Survives
Lolo Zouaï
The xx – xx
Amy Winehouse – Lioness: Hidden Treasures
The Weeknd – Trilogy
Sky Ferreira – Night Time, My Time
Jeremih – Late Nights
Jazmine Sullivan – Reality Show
Rihanna – Anti
SZA – Ctrl
Ty Dolla $ign – Beach House 3
Lolo Zouaï – High Highs to Low Lows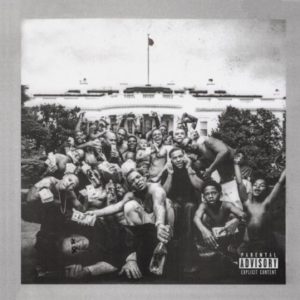 Illuminati Hotties (list from Sarah Tudzin)
Sufjan Stevens – The Age of Adz
Dirty Projectors – Bitte Orca
Beyoncé – Beyoncé
Danny Malone – Balloons
Adrianne Lenker & Buck Meek – a-sides and b-sides
Courtney Barnett – Sometimes I Sit and Think, and Sometimes I Just Sit
Kendrick Lamar – To Pimp a Butterfly
Mitski – Puberty 2
Infinity Girl – Somewhere Nice, Someday
Tierra Whack – Whack World
Honorable mention:
Great Grandpa – Four of Arrows
"It's so new still, but so, so worthy of best of the decade."
DAWN
Dawn Richard – Goldenheart
Björk – Vulnicura
London Grammar – If You Wait
Dawn Richard – Redemption
Frank Ocean – Nostalgia Ultra
Daughter – If You Leave
James Blake – Retrograde
Dawn Richard – Armor On
Diddy / Dirty Money – Last Train to Paris
Dawn Richard – Blackheart
Meg Myers
Alt-J – An Awesome Wave
Michael Kiwanuka – Love & Hate
Robert Ellis – Robert Ellis
El Búho – Camino De Flores
Arcade Fire – The Suburbs
Alabama Shakes – Sound & Color
Rüfüs du Sol – Solace
Beach House – Teen Dream
Enya – Dark Sky Island
Ásgeir Trausti – In the Silence
Sam Spiegel
Kanye West – My Beautiful Dark Twisted Fantasy
Kanye West – Yeezus
Flume – Skin
Jack Ü – Skrillex and Diplo Present Jack Ü
William Onyeabor – Who Is William Onyeabor
LCD Soundsystem – This Is Happening
Vampire Weekend – Contra
Run the Jewels – RTJ 2
A$AP Rocky – LONG.LIVE.A$AP
Kendrick Lamar – Good Kid M.A.A.D City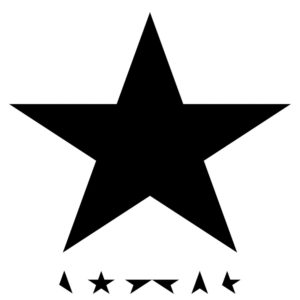 Ash
Thom Yorke – Anima
"For the claustrophobic dancers."
Queens of the Stone Age – …Like Clockwork
"Josh Homme manages to go pop yet darker than ever at the same time. Clever bastard."
David Bowie – Blackstar
"What a way to go; an artist to the end."
Fever Ray – Plunge
"Twisted pop music at its best. Up there with the best of The Knife."
The Dead Weather – Sea of Cowards
"Supergroup sounds super—shocker!"
Tame Impala – Currents
"Pure bliss and heartache; an amazing journey of a record."
Anna Calvi – Hunter
"I saw her live this year and was blown away by her voice. Haven't stopped listen to this record since."
LCD Soundsystem – This Is Happening
"This just gives me the urge to dance every time I listen."
Arctic Monkeys – Tranquility Base Hotel & Casino
"I'm just a sucker for a record that makes a left turn like this one did. Especially when the lyrics are as good as this."
Björk – Vulnicura
"Perfect balance of orchestral and electronic. And what an intense album."
Craig Wedren 
"Here are ten records from the last ten years that have given me great joy and/or blown my mind, but which, most importantly, have inspired me in my own endeavors."
David Bowie – Blackstar
D'Angelo – Black Messiah
William Onyeabor – Who Is William Onyeabor?
Kanye West – Yeezus
The Haxan Cloak – Excavation
Charli XCX – Pop 2
Nick Cave & the Bad Seeds – Push the Sky Away/Skeleton Tree/Ghosteen
IDLES – Joy as an Act of Resistance
Autechre – NTS Sessions 1-4
Alabama Shakes – Sound & Color
Joywave (list from Daniel Armbruster)
David Bazan – Blanco
Arctic Monkeys – Tranquility Base Hotel & Casino
Damon Albarn – Everyday Robots
Drake – If You're Reading This It's Too Late
Kanye West – Yeezus
Kendrick Lamar – To Pimp a Butterfly
Warpaint – Warpaint
Foals – Total Life Forever
Now, Now – Saved
Clibbus – Double The Money: Live At The Hard Rock Cafe Casino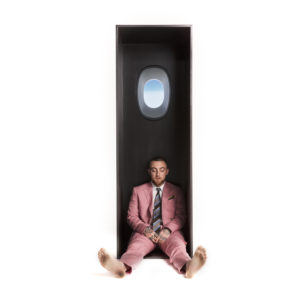 Grouplove (list from Hannah Hooper)
Mac Miller – Swimming
IDLES – Joy as an Act of Resistance
ALOKE – Alive
David Bowie – Blackstar
Kendrick Lamar – Good Kid M.A.A.D City
Dilly Dally – Sore
The Morning Benders – The Big Echo
Elza Soares – A Mulher do Fim do Mundo
Alt-J – An Awesome Wave
Kanye West – My Beautiful Dark Twisted Fantasy
Post Animal

Frank Ocean – Blonde
Twin Peaks – Down in Heaven
Charlie Puth – Voice Notes
Drake – Nothing Was the Same
Charli XCX – Pop 2
The 1975 – I Like It When You Sleep, for You Are So Beautiful Yet So Unaware of It
Justice – Audio, Video, Disco
Tool – Fear Inoculum
Travis Scott – Astroworld
Slow Pulp – Big Day
Honorable mention:
Black Sabbath – The End
Sasami
Tierra Whack – Whack World
Weyes Blood – Titanic Rising
Jessica Pratt – Jessica Pratt
Empress of – Me
Kendrick Lamar – To Pimp a Butterfly
SZA – Ctrl
Cate le Bon – Mug Museum
Kendrick Lamar – DAMN.
St. Vincent – Strange Mercy
Frank Ocean – Blonde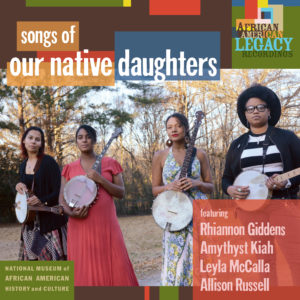 Amanda Palmer
Lorde – Pure Heroine
Our Native Daughters – Songs of Our Native Daughters
David Bowie – Blackstar
Torres – Sprinter
Drab Majesty – Demonstration
Nick Cave & the Bad Seeds – Skeleton Tree
Lingua Ignota – All Bitches Die
Jherek Bischoff – Composed
Kimya Dawson – Thunder Thighs
Wallis Bird – Home
MUNYA
Kendrick Lamar – To Pimp a Butterfly
Tame Impala – Currents
Metronomy – The English Riviera
Toro y Moi – Anything in Return
Blood Orange – Cupid Deluxe
Little Dragon – Machine Dreams
Mac DeMarco – Salad Days
Unknown Mortal Orchestra – Multi-Love
Caribou – Our Love
Grimes – Visions
Hayden Thorpe
Jon Hopkins – Singularity
Solange – A Place at the Table
Kanye West – Life of Pablo
Nick Cave & the Bad Seeds – Skeleton Tree
A.A. Bondy – Enderness
Joanna Newsom – Have One on Me
Trent Reznor, Atticus Ross, Mogwai, and Gustavo Santaolalla – Before the Flood
Björk – Vulnicura
The National – High Violet
Caribou – Swim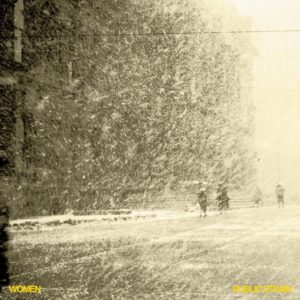 Cherry Glazerr (list from Clementine Creevy)
"It was so hard to narrow it down to ten, but these are just some of our very favorite albums from the past decade!! ❤️"
Women – Public Strain
Frankie Reyes – Boleros Valses y Mas
Marisa Anderson – Mercury
Alabama Shakes – Sound & Color
DJ Rashad – Double Cup
Sean Nicholas Savage – Bermuda Waterfall
Blood Orange – Cupid Deluxe
Rihanna – Anti
D'Angelo – Black Messiah
Frank Ocean – Blonde
Dean Wareham 
Daft Punk – Random Access Memories
MGMT – Congratulations
Beach House – Teen Dream
Cate LeBon – Mug Museum
Jessica Pratt – Quiet Signs
Foxygen – We Are the 21st Century Ambassadors of Peace & Magic
Alex Cameron – Forced Witness
Stephen Malkmus & the Jicks – Sparkle Hard
Lana Del Rey – Norman Fucking Rockwell
Purple Mountains – Purple Mountains
Banoffee
Caroline Polachek – Pang
Charli XCX – Pop 2
Tirzah – Chrome Halo
Tirzah – No Romance
The Harpoons – Falling for You
Kacey Musgraves – Golden Hour
Mary Glenn – Dancefloor
Tierra Whack – Whack World
Frank Ocean – Blonde
Rihanna – Anti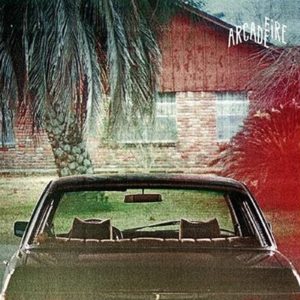 mxmtoon
Lizzo – Cuz I Love You
Maggie Rogers – Heard It in a Past Life
Arctic Monkeys – AM
Rex Orange County – Apricot Princess
Various Artist – Spider-Man Into the Spiderverse
Arcade Fire – The Suburbs
Foster the People – Torches
Kacey Musgraves – Golden Hour
Frank Ocean – Blonde
Tobias Jesso Jr. – Goon
Jack Larsen
Frank Ocean – Blonde
King Krule – 6 Feet Beneath the Moon
Frank Ocean – Channel Orange
Sufjan Stevens – Carrie & Lowell
Bon Iver – 22, A Million
Beach House – Depression Cherry
Tame Impala – Lonerism
Okay Kaya – Both
FKA Twigs – LP1
Whitney – Light Upon the Lake
Ethan Gruska 
Kendrick Lamar – To Pimp a Butterfly
Blake Mills – Blake Mills
Big Thief – Capacity
James Blake – James Blake
Bon Iver – 22, A Million
Perfume Genius – No Shape
Kendrick Lamar – DAMN.
Alabama Shakes – Sound & Color
Tame Impala – Lonerism
Andy Shauf – The Party