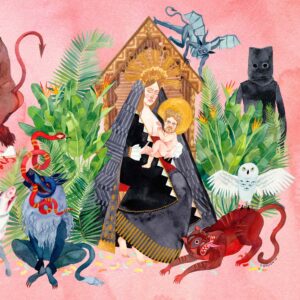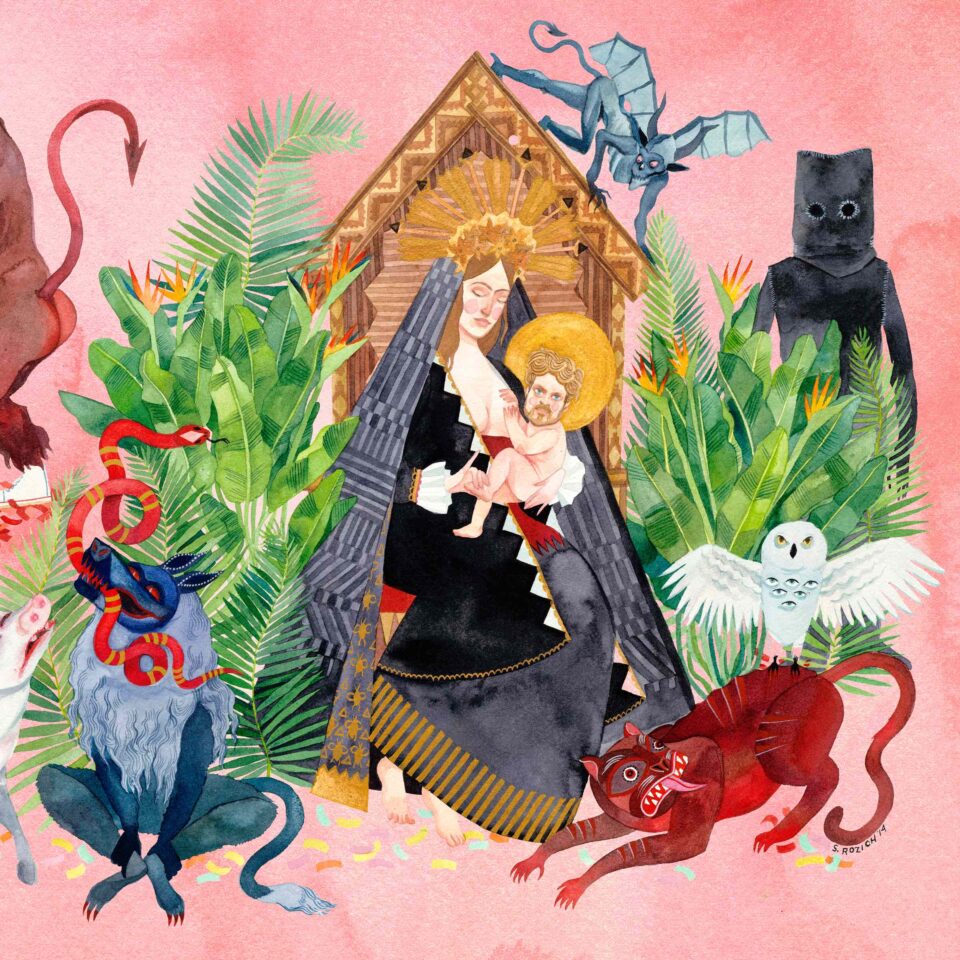 Father John Misty
I Love You, Honeybear
SUB POP
9/10
From 2004 to early 2012, Joshua Tillman (a.k.a. Father John Misty) put in his time as a drummer for various Pacific Northwest indie-folk groups, most notably Fleet Foxes and Damien Jurado. At that same time he was also quietly prolific, crafting numerous solo recordings as J. Tillman (including a couple on CD-R), which often catalogued his rootless musings on true affection, odious lust, and regular floggings of his inner Narcissus. I Love You, Honeybear, his second release on Sub Pop under the Father John Misty moniker, is a near-faultless crystallization of all those competing interests.
From the soulful gospel of "When You're Smiling and Astride Me" to the cherubic synth-pop of "True Affection," this kaleidoscope of a release is brimming with ideas both batty and inspired. The standouts tend to flip listener expectations. For example, the mariachi-tinged folk-rocker "Chateau Lobby #4 (in C for Two Virgins)" takes a romantic gaze at a couple's hotel lovemaking with an slightly dark undertone, while the American dream ("Bored in the USA") and the institution of marriage ("The Ideal Husband") are both barbequed, and Tillman gleefully passes the ketchup. The album brilliantly coalesces into the guitar-and-piano fever dream, "Holy Shit." This penultimate track is one of Tillman's most inspired songs about never truly knowing the "real you" in life. It's a perfect fit on a beautifully tangled songwriting effort.