Ever wanted to try on Thom Yorke's bowler hat and dance like a loon? Maybe you've dreamed of shimmying into Iggy Pop's silver pants, smearing yourself with peanut butter and flailing around a concert stage? All of your rock and roll fantasies can now come true, thanks to a couple of high-volume auctions happening around the world.
First up, we have the legendary bowler hat Thom Yorke sported in Radiohead's "Lotus Flower" music video. The band is auctioning off the spiffy head wear for a good cause: Cahonas Scotland and testicular cancer education and awareness. The hat is signed by Yorke, and includes a hand-drawn Radiohead logo. As of November 24, the bidding is at £6,800.00, which converts to just over a cool 9k in US dollars. With five more days left to bid, the sky's the limit on how high the bids will go.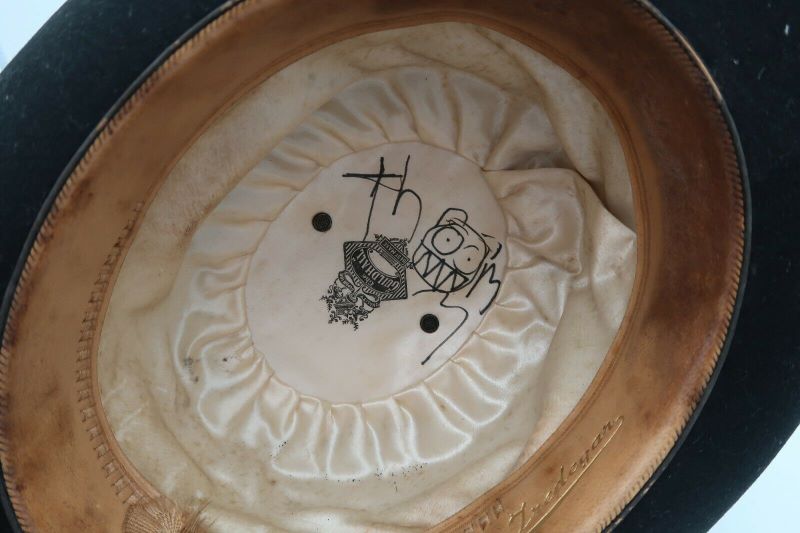 A little closer to home at Julien's Auctions in Beverly Hills, CA, it's a classic rock party of epic proportions for the "Icons & Idols: Trilogy Rock 'N' Roll" sale. Leading the charge is a pair of  pants worn by the punk icon Iggy Pop during the Raw Power era of the Stooges. According to the item description, it's a "pair of metallic silver pants with metal stud decorations worn by Iggy Pop while performing on stage as well as on the front and back covers of Iggy and the Stooges' 1973 album Raw Power. The pants have a black leather weave on the waistband and close with rope lace on the front. No labels present. Accompanied by a copy of the album."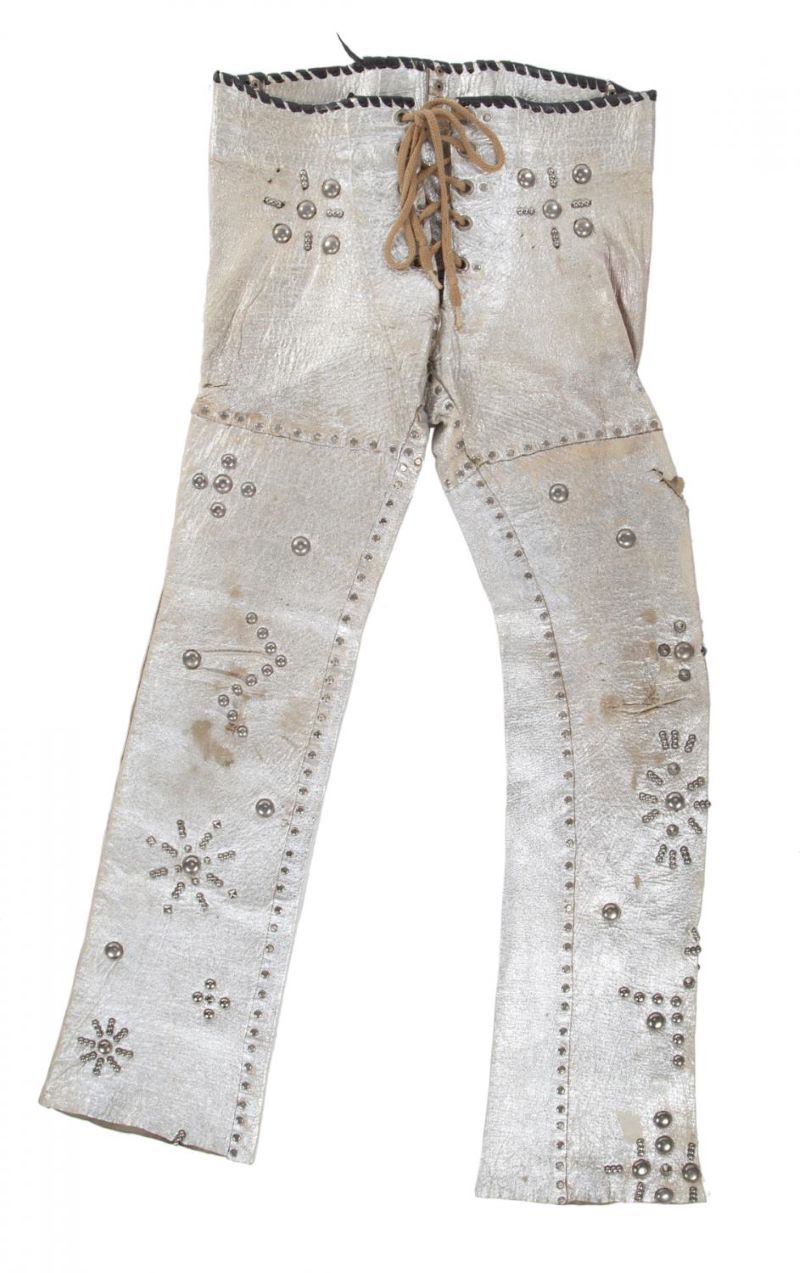 The Julien's auction has a little bit of everything, including the kitchen sink. Tool's kitchen sink, to be exact. That's right, an actual kitchen sink, signed by all four members of the band. Proceeds from the sale go to the Ronnie James Dio Stand Up and Shout Cancer Fund.