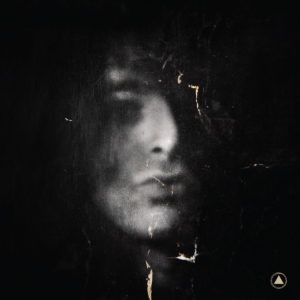 Alan Vega
Mutator
SACRED BONES
8/10
Like with a dirge, there's a heaviness that accompanies posthumous releases, lending urgency to the work whose creator died in the process of bringing their artistic vision to life. Art is timeless, destined to outlive the artist, and yet there's a weight that accompanies a release after the creator departs. Mutator, a posthumous release by punk icon Alan Vega, arrives nearly five years after his death, but the album strikes a tone that's more hopeful than elegiac. 
The late Suicide vocalist recorded Mutator with wife and collaborator Liz Lamere in his NYC studio in the mid-'90s. Vega's goal at the time was not to make an album, but merely to experiment with new sounds. It was Lamere who rediscovered the long-lost material and, with Vega confidante Jared Artaud, mixed it into an album inspired by hip-hop and other sounds of the city, resulting in a unique art-punk soundtrack to New York City. 
Mutator seemingly bottles signal and noise from the scene at that time through industrial synths, machine effects, and digital ambiance. "Trinity," the genesis of the album, captures that like an urban ghost story with synths and machine effects. Vega sings the track's title with dark, dreamy vocals and a spiritual fervor. There's a kind of holy ecstasy through the instrumental composition and subversive lyrics, feeling like an invocation to the muses in the opening lines of an epic poem. Here, however, the invocation is not to muses of a classical period, but that of modern times—perhaps to Vega himself. 
Recapturing something lost yet persistent, Mutator is like a time capsule preserving sounds and feelings of a setting in the past, reconfigured for the present. The rattling beats and glitching, noisy synths on "Fist" sound like music from a punk prom in the '80s, nearly resembling a lost Suicide track in that way. In other moments, the music sounds futuristic, like on "Muscles." With spoken-word elements, the track sounds like the future finding its way into the present, with Vega showing us the way toward a world with those sounds. 
Vega's musicianship on Mutator is highly expressive of a kind of movement synonymous with the speed of city life. Grounded in motion, the music reflects sources and origins that are wholly visual. "Nike Soldier" creates a musical odyssey through electro-synth beats and percussion in a way that evokes krautrock. The accompanying music video—starring Kris Esfandiari as Vega—creates a dissonant mood painted by dark neon light and motion through the marriage of audio and visual elements. 
With a posthumous release, there's always the lingering question of how complete the work was before the artist died. Yet sometimes art is a masterpiece not despite the state in which the departed left it, but because of it. Through the efforts of Lamere and Artaud, Vega's Mutator falls into that category. Vega was almost 40 in the '70s when he was innovating and revolutionizing punk with contemporaries who were half his age. Now, years after his death, Vega proves to still be that innovator and revolutionary with Mutator.