Join us for the first-ever FLOODfest, taking place in Austin, Texas at this year's SXSW festival featuring some of the festival's biggest names like Spoon, Run the Jewels, The Ting Tings, and Best Coast, as well as buzzed-about up-and-comers Courtney Barnett, Viet Cong, METZ, and many more.
FLOODFEST's night shows require official SXSW badges for entry. These shows are first come, first served, and exclusively 21+.
Enter your information below to RSVP for our exclusive showcase.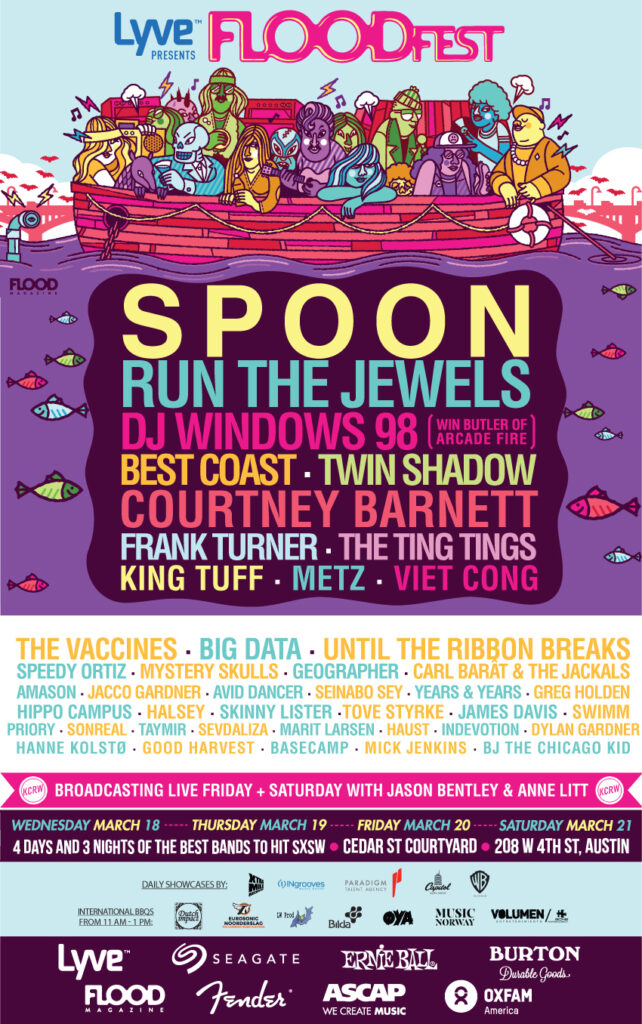 SET TIMES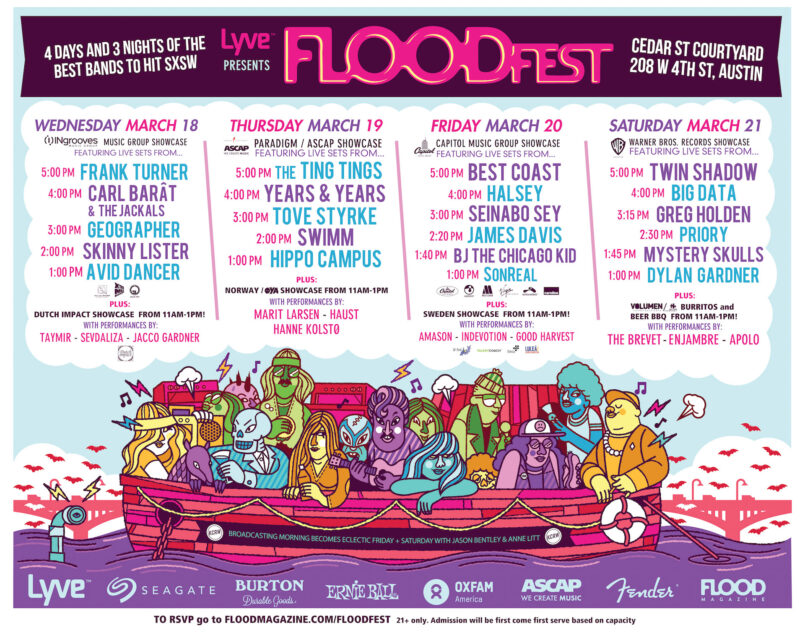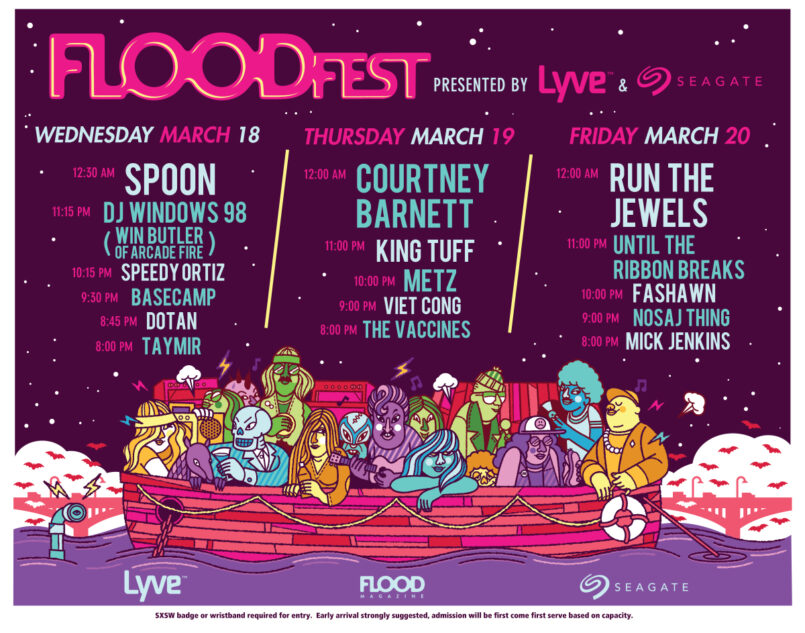 Get in first. Take pics. Share pics. Get free stuff. Tell everyone. Annoy a few. Win life.
Download the Lyve app and follow @lyveminds to find out how you can win at SXSW FLOODfest 2015.
This list is now closed.