It's time for the 15th episode of our weekly Spotify podcast, "F Yeah Fridays."  Our host, Aaron Axelsen, is back to share the 15 must-hear new tracks of the week.
This week's podcast features Atlanta soul sensation Leon Bridges, back with his critically acclaimed third album Gold-Diggers Sound, featuring our #1 FYF song of the week "Steam!" This week also features the Aussie electro-pop specialists Parcels' infectious new track "Comingback," and NYC synthy art rocker Porches' first taste of his forthcoming album All Day Gentle Hold!, while bold electronic producer Park Hye Jin drops a new dancefloor banger with "Whatcha Doin Later," and beloved and award-winning London artist Arlo Parks recruits psych-rock faves Unknown Mortal Orchestra for a super sweet remix of "Too Good."
Listen to episode 15 of "F Yeah Fridays: FLOOD's Fave 15" via Spotify, and check out the full list of all of this week's top 15 tracks below:
1. Leon Bridges —"Steam"
2. Parcels —"Comingback"
3. Porches —"Okay"
4. Park Hye Jin —"Whatchu Doin Later"
5. Arlo Parks —"Too Good" (Unknown Mortal Orchestra Remix)
6. Godford —"California, Pt.1"
7. Planningtorock—"Gay Dreams Do Come True"
8. Jungle —"Truth"
9. Serena Isioma—"Really Really"
10. Sleigh Bells —"Locust Laced"
11. Angel & Dren —"Nirvana"
12. Meet Me in Orbit —"Slip Away"
13. IAN SWEET —"Yellow"
14. Hawa—"Wake Up"
15. Amyl and the Sniffers —"Security"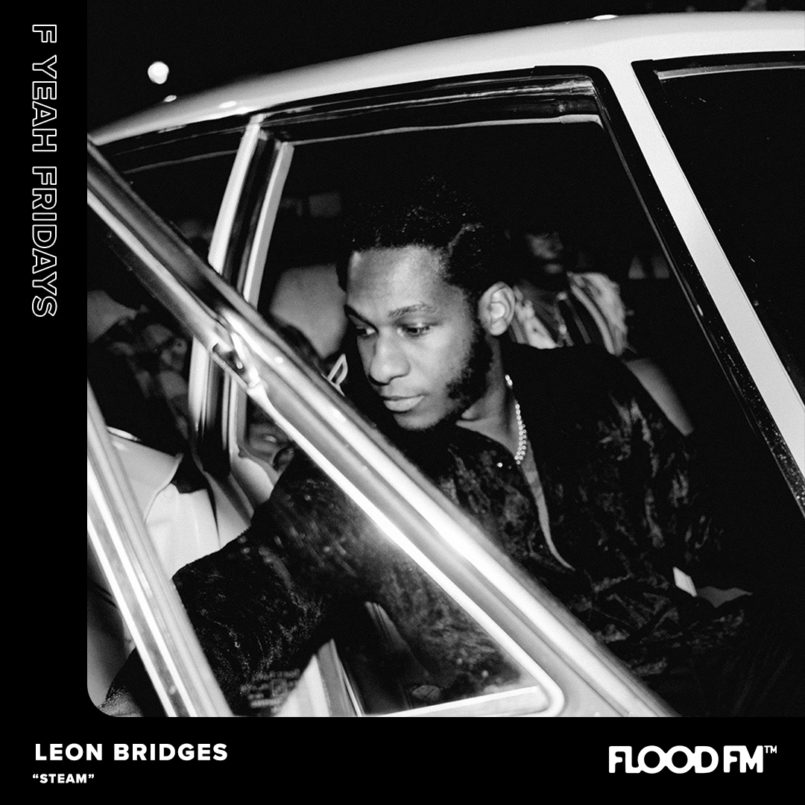 FLOOD FM is now available to stream on multiple platforms, including Apple Radio, TuneIn, Alexa, iHeartMedia, Live365, and Sonos Radio. You can listen to FLOOD FM almost anywhere—from your home to your car to your smart speakers. Give it a whirl and ask Alexa or Siri to "Listen to FLOOD FM."
Don't forget to tune in every Sunday for "FLOOD Flashback Sundays," where we'll take listeners on a 24-hour musical journey showcasing iconic indie and alternative artists from the '80s, '90s, and early aughts.