It's time for the 18th episode of "F Yeah Fridays." Our host, Aaron Axelsen, is here to share the 15 must-hear new tracks of the week.
This week's podcast features British electronic dance titans Disclosure, who have treated fans to five brand new tracks dropping each day this week, as well as the raucous NYC garage-art-punks Parquet Courts, who pay homage to both the Madchester indie music scene and the dance-punk movement of the early aughts with a brand new anthem "Walking at a Downtown Pace." London's genre-bending specialist Bakar released his first tune of 2021 with a chilled out slice of soulful electronic goodness, while ambitious Bay Area future-funk producer Still Woozy dropped his highly anticipated debut album If This Isn't Nice, I Don't Know What Is, featuring the infectiously fun and catchy new single "Woof." Pop icon Lorde's satirical new single "Mood Ring" also made the mix.
Listen to episode 18 of "F Yeah Fridays: FLOOD's Fave 15" via Spotify, and check out the full list of all of this week's top 15 tracks below:
1. Disclosure —"In My Arms"
2. Parquet Courts —"Walking at a Downtown Pace"
3. Bakar —"The Mission"
4. Still Woozy —"Woof"
5. Lorde —"Mood Ring"
6. Circuit des Yeux —"Dogma"
7. Domenic Haynes —"Lost My Head"
8. Abby Sage —"Residing in the Sky"
9. Revival Season —"Iron Warrior"
10. Weston Estate —"Outside"
11. Ela Minus feat. Helado Negro —"Close" (Buscabella Remix)
12. Lawrence Rothman —"Glory"
13. The Wombats —"If You Ever Leave, I'm Coming with You"
14. Indigo De Souza —"Real Pain"
15. Bathe —"Pull Up"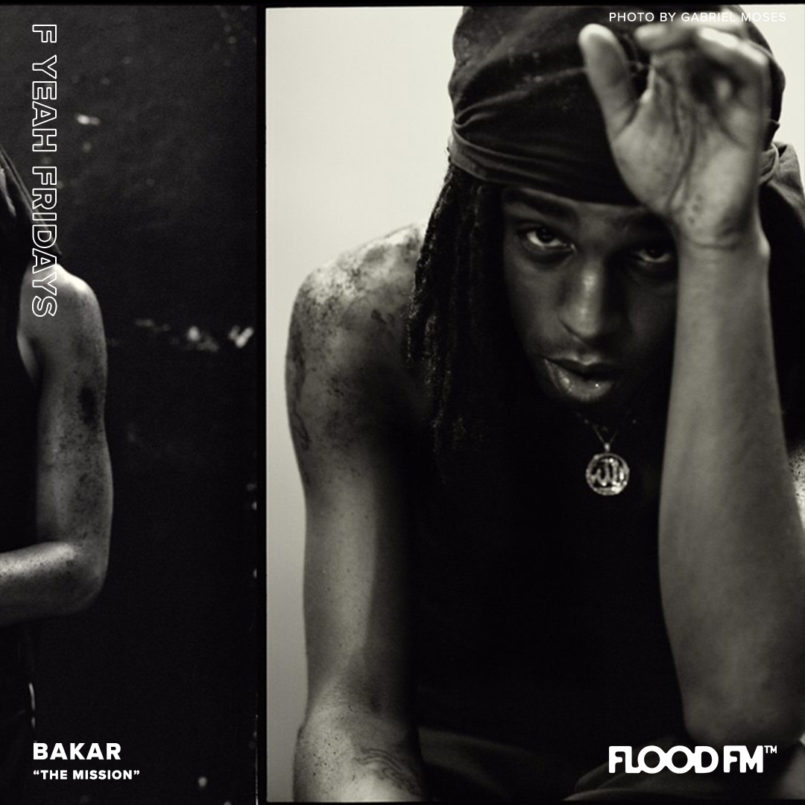 FLOOD FM is now available to stream on multiple platforms, including Apple Radio, TuneIn, Alexa, iHeartMedia, Live365, and Sonos Radio. You can listen to FLOOD FM almost anywhere—from your home to your car to your smart speakers. Give it a whirl and ask Alexa or Siri to "Listen to FLOOD FM."
Don't forget to tune in every Sunday for "FLOOD Flashback Sundays," where we'll take listeners on a 24-hour musical journey showcasing iconic indie and alternative artists from the '80s, '90s, and early aughts.