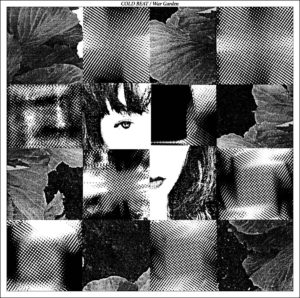 Cold Beat
War Garden
LIKE LTD
7/10
Cold Beat's newest release, War Garden, veers away from their usual sound and aesthetic and into the virtual world. In addition to pulling from 1980s synth influences, it was written over FaceTime, making it more literally a "virtual" album. Composed during a period of heavy quarantining, a massive sense of connection was lost between the band's members. 
I thought a lot about this idea when I was trying to listen to the album, but was having trouble due to power failure in my neighborhood. No A/C in this LA heat, no technology, and, of course, no internet—which means no streaming, so I couldn't listen to War Garden. When I was finally able to listen and fully immerse myself in the music, I could hear a constant feeling being communicated that was familiar to my own recent situation, one of loneliness and lack of connection, which I think is how most of us have felt throughout the pandemic. 
The single "See You Again" hits on every idea we've been thinking about over the past 18 months or so, from our constant, wide-ranging fears to our hopes of reconnecting with loved ones. The album overall has a beautiful tone of hopefulness, though, and the music complements that. The synthesizers make the music feel like something you can boogie to, but it also gives the whole album another meaning about technology and the virtual world that we've been immersed in throughout the pandemic. 
On closer "New World," Hannah Lew sings about this "new world" that we're living in, a virtual one that we've been forced into in the face of uncertainty. She's right, of course—we've all had to figure out how to navigate an entirely separate world just to continue on in our lives. We had to figure out what Zoom was, and use it to do work or school from our computers. We had to figure out ways to connect with loved ones without putting anyone at risk. We had to constantly worry about dying. It's definitely a "new world."
Cold Beat uses War Garden to explore the virtual world and the ways it's changed their own lives. This album is a piece of music history because it documented a time like no other. It's fascinating how technology has affected our lives so much throughout the pandemic, and Cold Beat clearly had plenty of ideas to explore about this unique time in history.