Though no excuse is needed to celebrate the music of living legend and national treasure Brian Wilson, the occasion of his (excellently titled) upcoming solo album No Pier Pressure (in addition to the upcoming biopic Love & Mercy) was good enough occasion for Jameson's Best Fest to put together Brian Fest, an all-star showcase event honoring The Beach Boy's life and work.
In the same format as the recent George Fest (in honor of George Harrison), performances are scheduled from a wide variety of artists (this time it's Norah Jones, Wayne Coyne and Steve Drozd of The Flaming Lips, Devendra Banhart, M. Ward, Boz Scaggs, Bethany Cosentino of Best Coast, Local Natives, and fellow Beach Boy Al Jardine, just to name a few), with the whole safari going down at The Fonda Theatre in Los Angeles on March 30.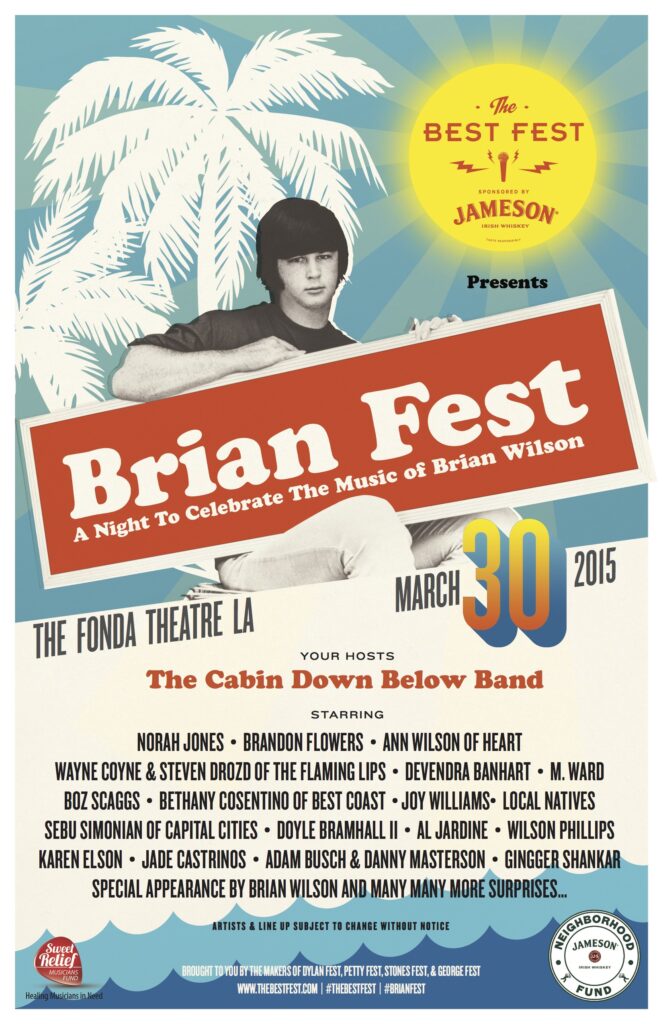 Tickets are on sale now, so put on your fire hat and snag some while you can. Here today and it's gone tomorrow, as they say.