Today we're excited to unveil our latest print issue, FLOOD 12: The Los Angeles Issue.
With 232 pages and an expanded 12" by 12" format, our biggest issue yet celebrates the people, places, music, and art of our hometown, including cover features on David Lynch, Nipsey Hussle, Syd, and Phoebe Bridgers along with her Saddest Factory Records roster.
You can purchase this special expanded print edition HERE. Each order includes a bundle with both print versions with all four covers, plus limited edition postcards and bookmarks featuring artwork from the issue.
Dozens of our favorite local bands, songwriters, visual artists, photographers, and writers contributed to this issue, representing the past, present, and future of music, art, and culture in the city. Each cover artist holds a special importance and connection to LA, all in vastly different ways. Rain Phoenix connected with Lynch to discuss his art and a half a century of living in Los Angeles, while local artist Kii Arens created the striking original cover art with Josh Tolle's portrait. Hip-hop author Soren Baker spoke with countless friends, collaborators, and artists on the lasting impact of Hussle in his community and beyond, with SoCal art legends RISK, Jim Evans a.k.a. TAZ, and Estevan Oriol collaborating to create the unique cover art honoring his legacy. We caught up with The Internet's multi-faceted songwriter, producer, and entrepreneur Syd about her experiences coming up with Odd Future and branching out as a solo artist. And we spoke with Bridgers and all of the artists on her new label, Saddest Factory Records, to learn how she's using her ever-growing platform to help develop her community of talent.
Read or download FLOOD 12 below.
The visual artists behind the Lynch and Hussle covers, Arens and RISK, Evans, and Oriol, are also spotlighted with expansive features showcasing their brilliant work in LA over the years.
There's so much more. We ventured around town from Leimert Park to Venice Beach to Lawndale with Cuco, Terrace Martin, BANKS, The Regrettes, TOKiMONSTA, Cherry Glazerr, and other locals to discover what their perfect day in LA entails—from hiking to shopping to dining—while Vintage LA founder Alison Martino took us on her own tour of iconic LA music landmarks. Surf Curse, Love's Johnny Echols, Redd Kross, and other LA luminaries also walked us through the decades of the city's most influential music venues. And there's a detailed guide to record shopping in LA, from mom-and-pop shops to Amoeba.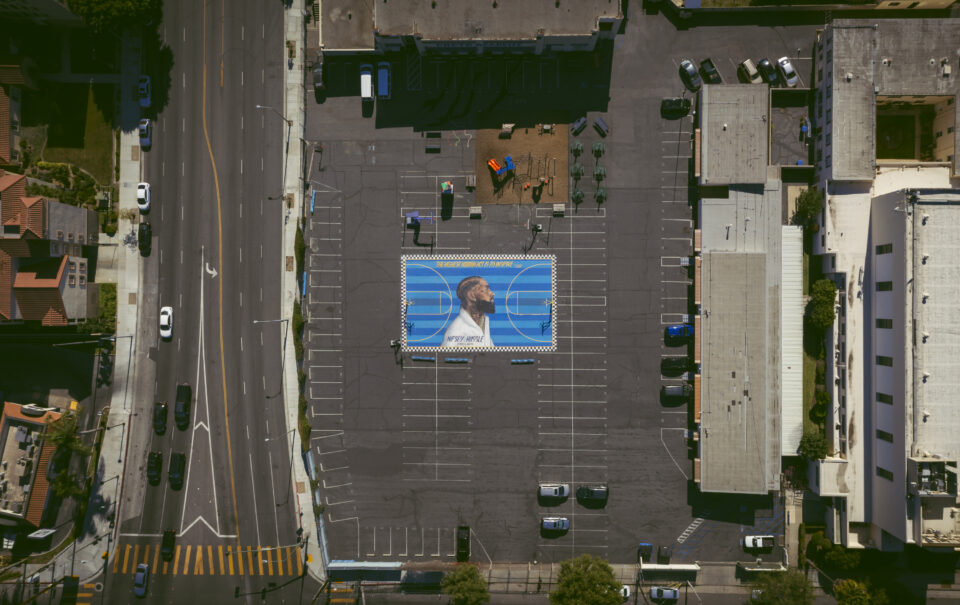 Beach Boys mastermind Brian Wilson reflects on some of his favorite LA hangouts over the years in a one-of-a-kind interview by longtime collaborator Darian Sahanaja and fellow Beach Boys great Al Jardine. Plus, legendary photographer Edward Colver on documenting the birth of LA's punk scene, The Doors' Robby Krieger on the 50th anniversary of their seminal L.A. Woman album, an inside look at alternative comedy club Dynasty Typewriter, Local Natives and Ty Segall on their favorite LA albums, Lord Huron's tour of panoramic LA, profiles on breakout stars Remi Wolf, Gracie Abrams, Paris Texas, and Magdalena Bay, and on and on and on…
You can order now at FLOOD's online store or pick up a copy at Barnes & Noble stores starting February 28.