The day before his new album Don't Forget to Look Up releases across the world, genre-melding musician Maverick Sabre already prepares to record more songs. The edge of a guitar peeking into his Zoom frame from his North London home, the 32-year-old artist born Michael Stafford possesses a vigor that's enshrined him in his native UK, and which may very well make him a crossover star here in America.
First picking up a guitar when he was about eight years old, Sabre now flourishes at blending soul, rock, and hip-hop into his own unique shake. After offering up his heralded debut Lonely Are the Brave a decade ago, the London-born, Ireland-raised singer shared his majestic sophomore record Innerstanding a few years later. Playing like a hip-hop-influenced Van Morrison album, Sabre's second effort intrigued not only with his seamless fusion of sounds, but also with his tireless ardor. It's as if he slabs his heart—beating and ready for emotional dissection—on each LP that he delivers.
For Sabre, it was Ben E. King's "Stand by Me" that most enthralled him with music, and which portended his own ability to move listeners. "It's one of them songs—and there are a few of these great songs over the years that can connect with loads of different emotions at the same time—that could kind of be about any story that you feel when you put that song on," he tells me. The tracks on Don't Forget to Look Up provide the same rich experience. Orchestral opener "Falling," for instance, evokes warmth perhaps just as much as it does worry. Like love itself, the R&B-inflected song is a wallop to the head and, when Sabre croons the lyrics "I hope gravity waits because I'm falling," the choir catches him as he dizzily lands on his feet. The slinky standout "Get By" similarly coddles with its reggae beats before Sabre assumes a more serious tone and confesses, "What love means to me is a very rare feeling I get / I suppose the people I love I trust the most."
"My only aim with any music I ever make is that I want people to feel like they're not alone when they listen to it, to make people feel like that, whatever the story is."
Sabre bares all of his feelings in his lyrics and his frankness underscores his pure purpose. "You don't ask music to affect you—it either does or it doesn't," he says. "It either hits you or it doesn't." Having been in the business for around 15 years, since he returned to London from Ireland at 17 as a hungry emcee, Sabre still knows that the industry can be harsh. "There's social media around music, and I wouldn't say that's all pure," he says. "But, for example, in the last four or five years I've seen more music festivals pop up than I've ever seen before. It's not just UK-wise, it's not just Ireland-wise; it's across the board. And I think why that is, in my opinion, is that even young generations, no matter how privileged we are with technology, still like to be in groups, unified, singing, dancing, and moving together."
Don't Forget to Look Up is definitely a festival album. A song like "Good Man," which echoes the songs of '70s soul greats such as Al Green and Bobby Womack, is certainly danceable, while "Walk These Days" bounces like a track from hip-hop's golden age. The record turns stellar, however, when it becomes more introspective, emerging as a quietly sublime work that sees Sabre—a partier as well as a thinker—navigating the vast terrain of manhood, modern love, and the preciousness of the present moment.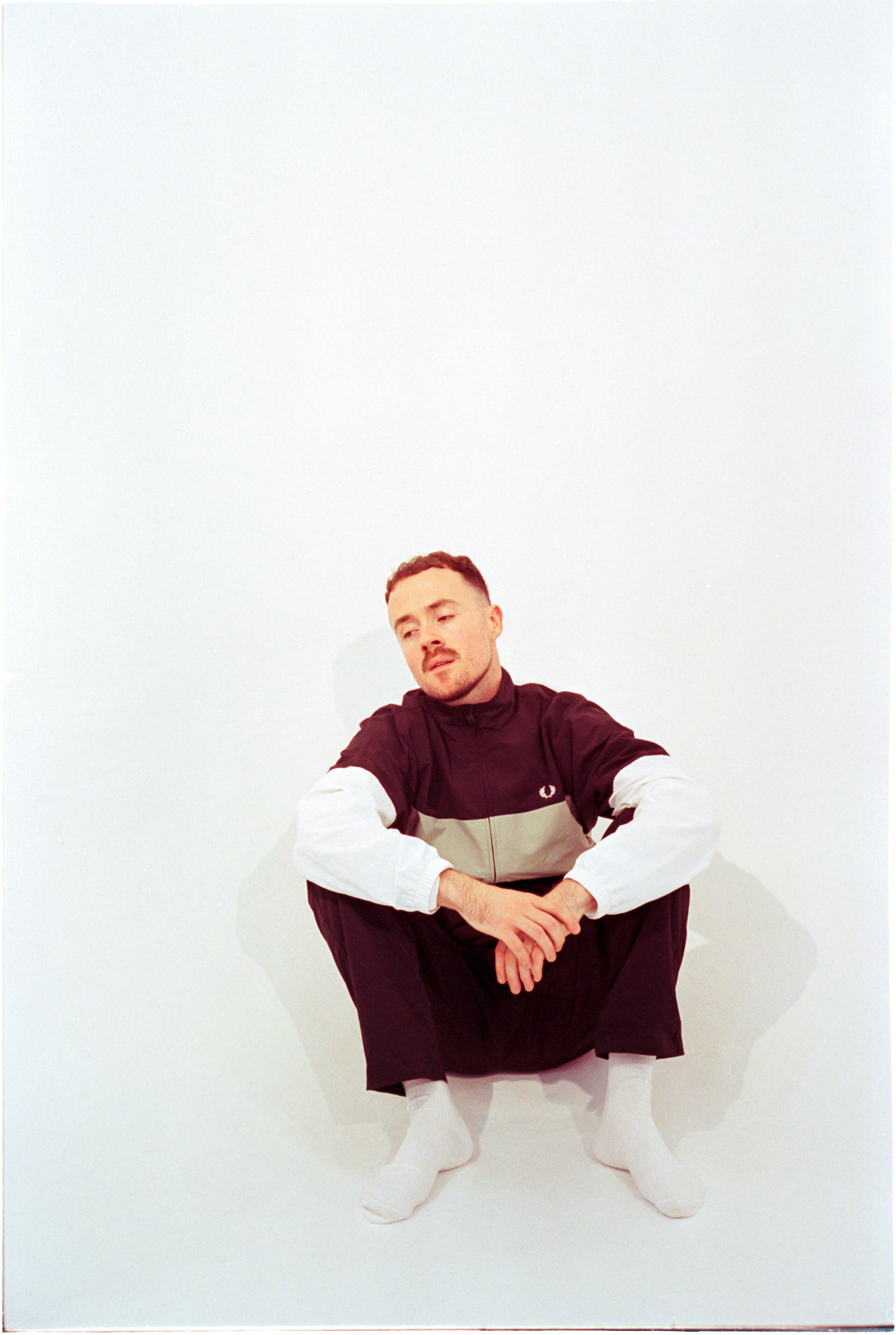 The lone vocals that start "Falling," for instance, foreshadow the album's second half, as on the guitar-lined "Like This" the singer croons, "Trying to find the meaning / Everywhere but inside" while admitting that he's "caught up in the mix now." Additionally, the Sasha Keable–featuring R&B jam "Middle of Eden" has Sabre realizing that "Life without love can be lonely," yet by song's end he assures, "I'll be there"—wherever "there" is. "I just want people to feel something," he says of his intention with the new album and his music at large. "My only aim with any music I ever make is that I want people to feel like they're not alone when they listen to it, to make people feel like that, whatever the story is. Whether it makes them feel good, whether it makes them reflect on stuff, whether it just makes them feel like someone else has gone through something similar or felt something similar, then that's my only aim."
"I suppose my take on where I was at with love in this record was more, like, society's boundaries and walls around what love should be and what love should feel like."
Much of the record's intrigue, in fact, lies in Sabre's ability to make the personal universal. His wizened voice potentially reveals any inner duress that he might have experienced, yet his gift—aided by his own production skills and everyman persona—is reaching the masses. Music, and art as a whole, teems with the theme of love to the point that an audience wonders what else can be said about it. But with Don't Forget to Look Up, Sabre impressively makes the subject feel new and ripe for conversation.
As Moses Sumney did with Aromanticism a few years back, Sabre ponders the value of romance and considers its very nature with his latest album. "I suppose my take on where I was at with love in this record was more, like, society's boundaries and walls around what love should be and what love should feel like," he says. "There are stages of, like, 'Is the traditional relationship what I'm looking for? Have I put my own boundaries on love? As a man, what am I being told that love is, or love should be, or should I be in love?'"
In the end, Maverick Sabre emerges as a radical lover—as he sings on the disco closer "Get Down," "All we are is all we need." He will celebrate until the sun rises. FL