This article appears in FLOOD 12: The Los Angeles Issue. You can purchase this special 232-page print edition celebrating the people, places, music and art of LA here.
As a lifelong Angeleno, producer/DJ TOKiMONSTA has noticed something recently: "I don't have any friends in New York anymore," she says, "because everyone in New York finally bit the bullet and moved here after complaining about LA for so many years."
These migrants from Gotham have discovered what TOKiMONSTA (a.k.a. Jennifer Lee) has always known: that Los Angeles is a vibrant multicultural hub and a city of real creative energy and inspiration. At this stage of her career, the world-traveling artist could live anywhere, but chooses to remain in the town she says made her rise possible. "I truly believe that if I lived in any other city, I may not even be a musician," she says, sitting at a picnic table in LA's Elysian Park. "Living here encouraged me to try creating. It had the right scenes that encouraged me to be who I am today."
 "I truly believe that if I lived in any other city, I may not even be a musician."
TOKiMONSTA grew up in Torrance where she studied piano as a child, but was discouraged from pursuing anything "impractical" such as a career in music. With a business degree from UC Irvine, she took a corporate job with a Japanese video game company while making beats as a hobby. It was only when she got laid off that she fully committed to creating music and performing full-time, developing a distinctive sound both avant-garde and ready for the club, layering beats and textures that were at times sultry, funky, deep, and contemplative, balancing light and dark.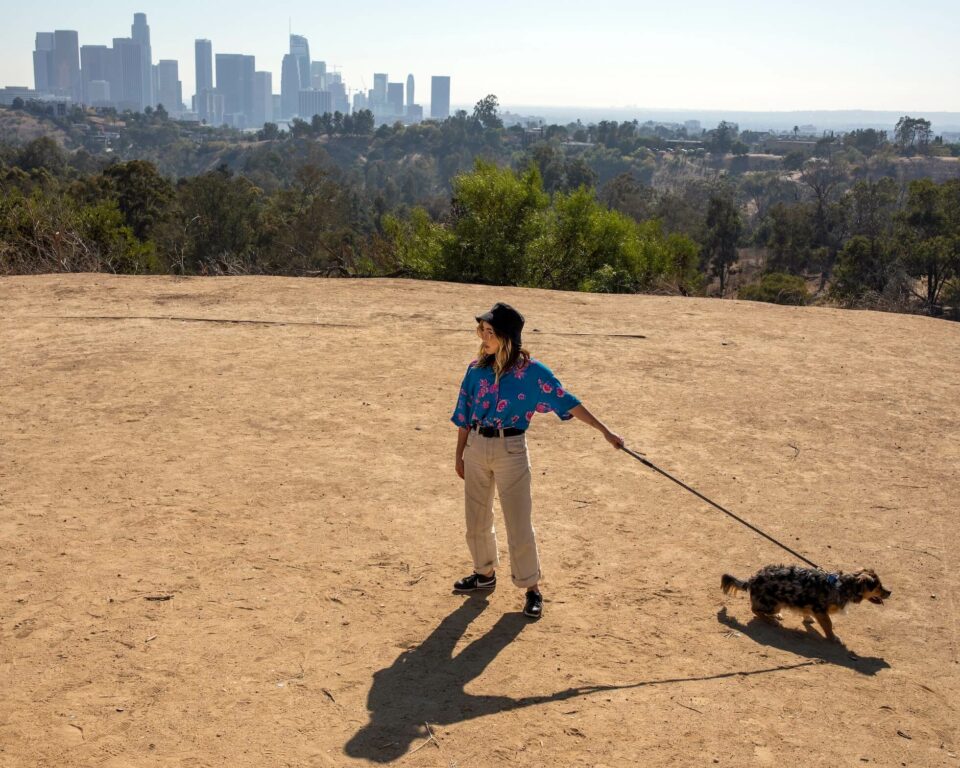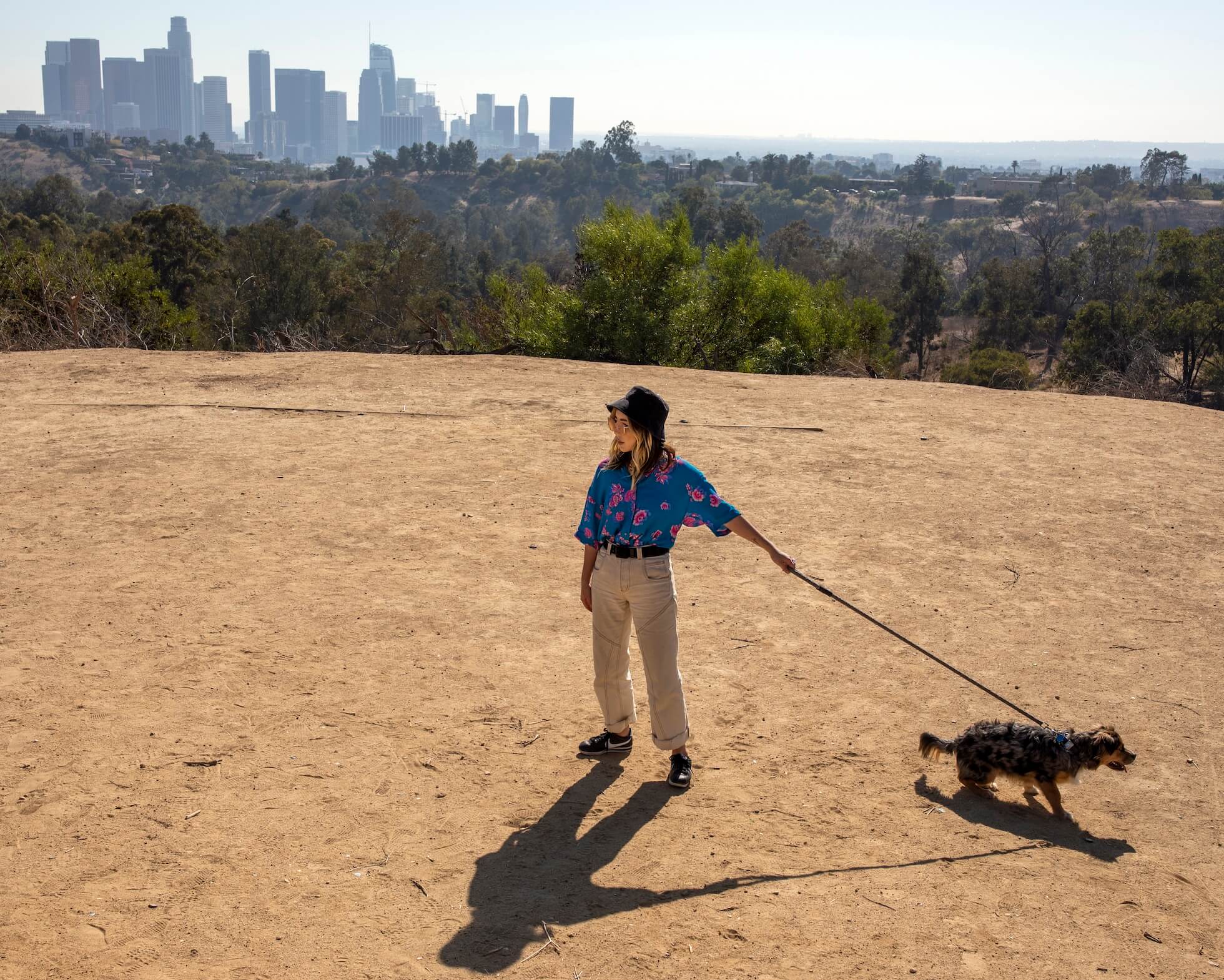 Aside from solo work, she's collaborated with artists ranging from Anderson .Paak to Duran Duran. That trajectory was interrupted when COVID shut down the live music world, just as her new studio album, Oasis Nocturno, was set to drop. In 2021, TOKiMONSTA returned with the summer singles "Naked" and "Say Yes," both on her label Young Art Records. Now that she's back on tour, her time at home in Los Angeles is more precious. "Because I spend so much time on the road, so disconnected from people, my favorite thing to do in LA is see my friends and just spend the day with them," she says.
For her, a perfect day in LA begins quietly, with a short walk to an unnamed café for a matcha latte. She might then meet a friend at Runyon Canyon for a hike, or walk around Echo Park Lake. She's also drawn to the natural setting of Elysian Park, overlooking Dodger Stadium and the Downtown skyline, where she chose to meet up for our chat about good times in Los Angeles while walking along the cliffs and beneath a lush forest of trees with her dog Mandu by her side. "Elysian Park is a really special area, because of Dodger Stadium specifically. The Dodgers are as LA as the Hollywood sign. Everyone is super proud of this baseball team."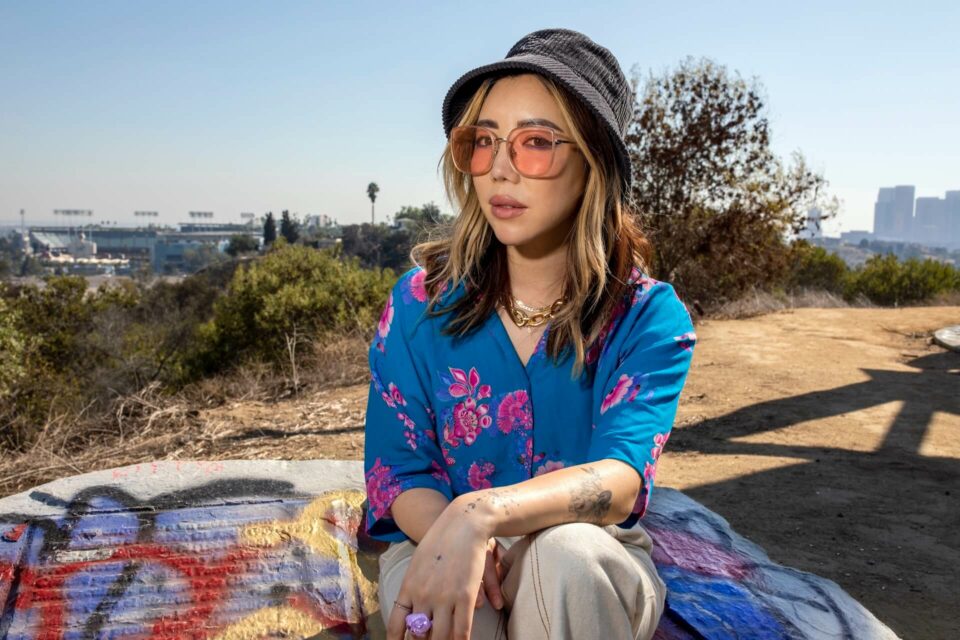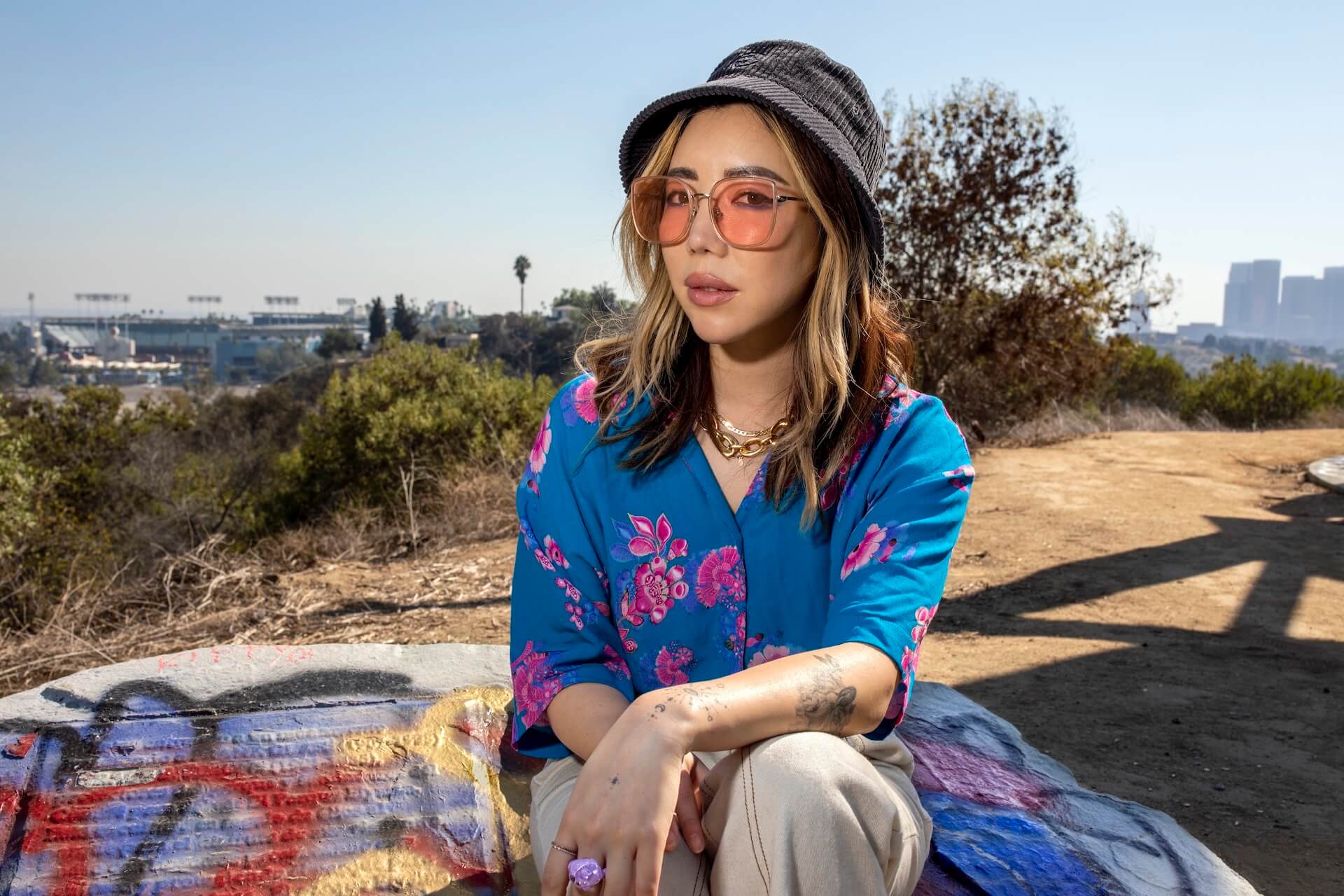 On another perfect day, she might end up in Echo Park and stop at the Lady Byrd Café for brunch. Or she could end up in Koreatown for noodles at Yuchun. "They do buckwheat cold noodles. They're very chewy," TOKiMONSTA says happily.
Koreatown is a frequent destination for her, and for the first time she's willing to publicly share the name of her favorite bar there. It was always a place she kept private, but with the coronavirus causing many businesses to fail, the extra attention might help: her go-to bar in Koreatown is DwitGolMok (or simply DGM). "I have birthdays there. I invite people from out of town there," she admits. "It looks very dingy. There's Sharpie writing over all the walls. But they have really amazing Korean-style bar food. You can just chill and get wasted and full for less than 40 bucks."
Later at night, she might satisfy her bowling obsession at Shatto 39 Lanes in Koreatown, or XLanes in Little Tokyo. There's also the temptation of A Club Called Rhonda, a party/club/event that bounces from one venue to another, capturing something of the rich cultural tapestry of Los Angeles. "There's a variety of different people, types of people, genders, orientations, and things like that. But the party itself feels like you're in Studio 54." FL