You're invited to join us March 16 & 17 for the sixth annual FLOODfest Austin, going down at this year's upcoming SXSW Festival.
Join us for sets from Perfume Genius, Petey, Girlpool, Self Esteem, Kristin Hersh, Horsegirl, mehro, Cuffed Up, bbymutha, Geese, Haru Nemuri, Just Mustard, KALI, Priya Ragu, fanclubwallet, Ceramic Animal, and Blessing.
This event is 21+. FLOODfest's shows are free to enter with an RSVP or with a valid SXSW music badge. Doors open at 11:00 each day. Admission will be first come first serve based on capacity.
The Mohawk is located at 912 Red River St, Austin, TX 78701.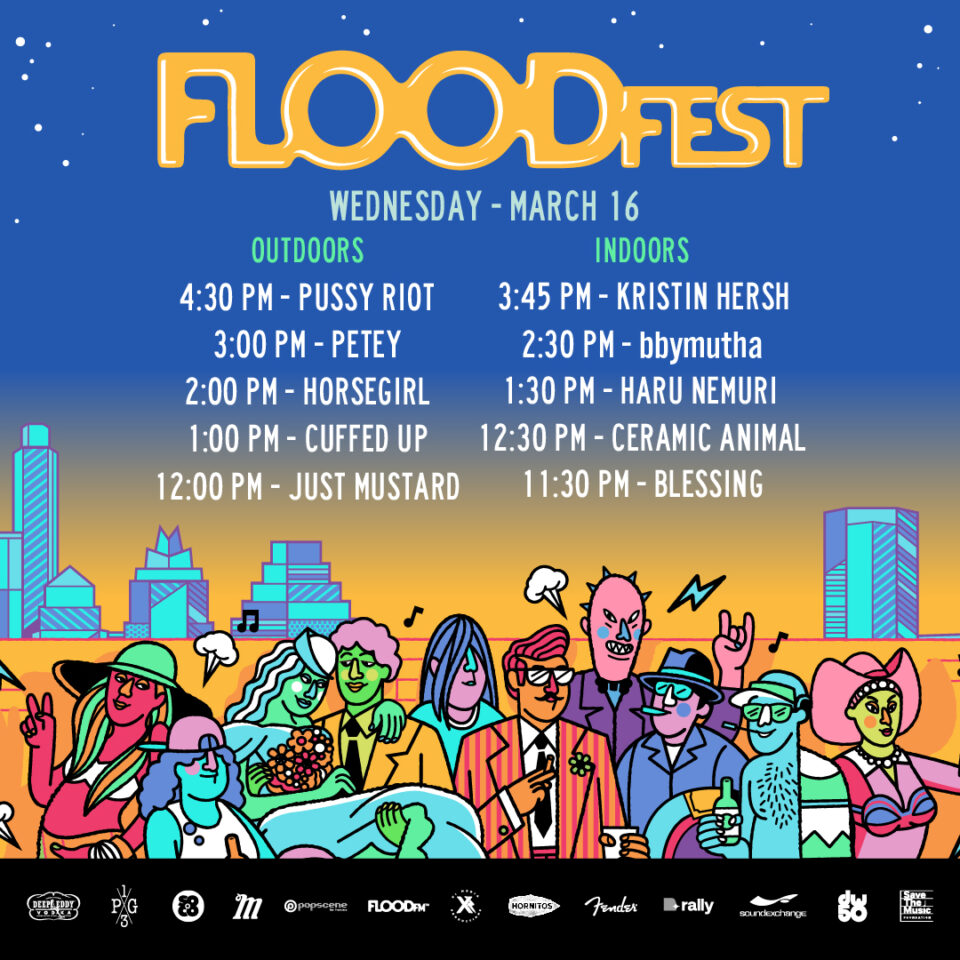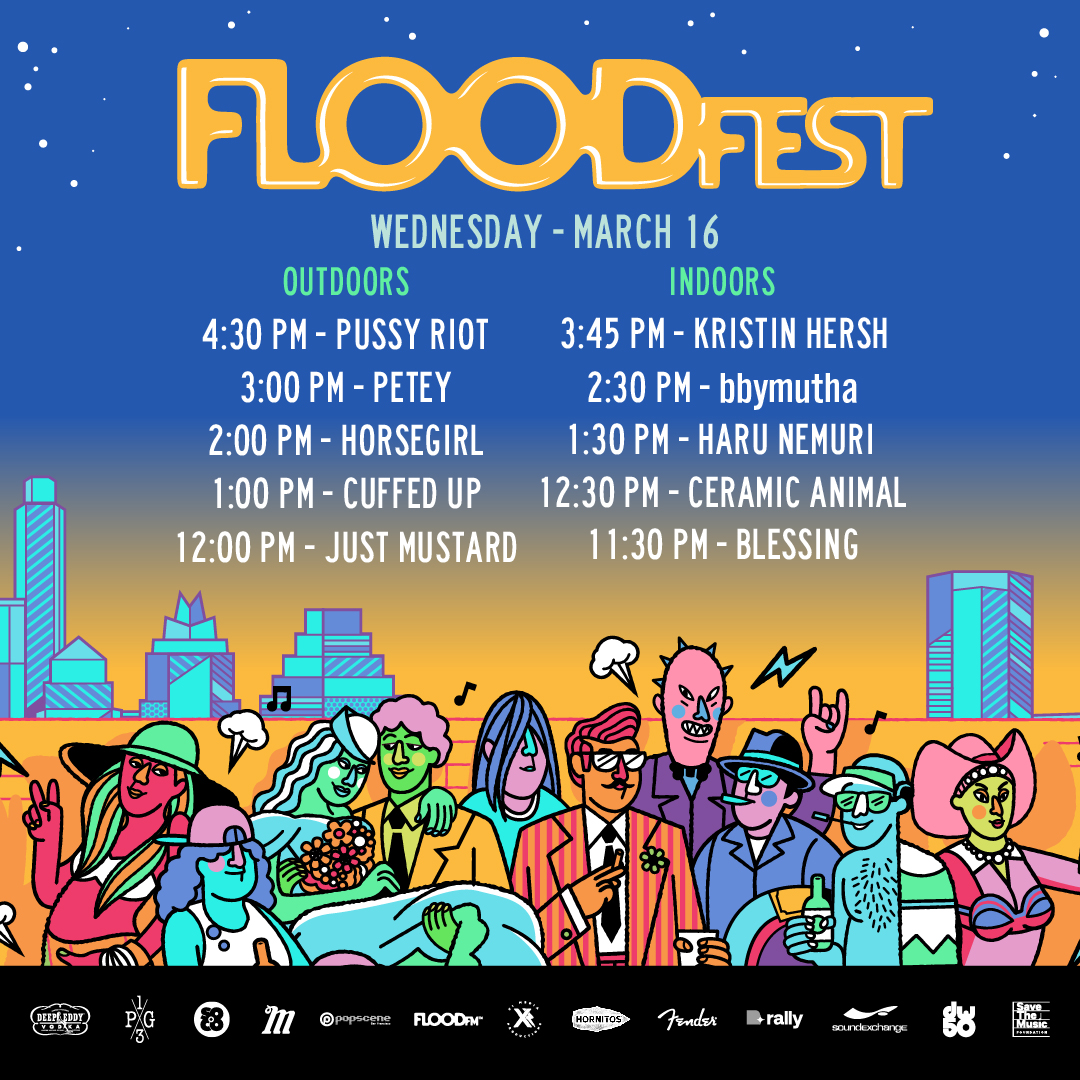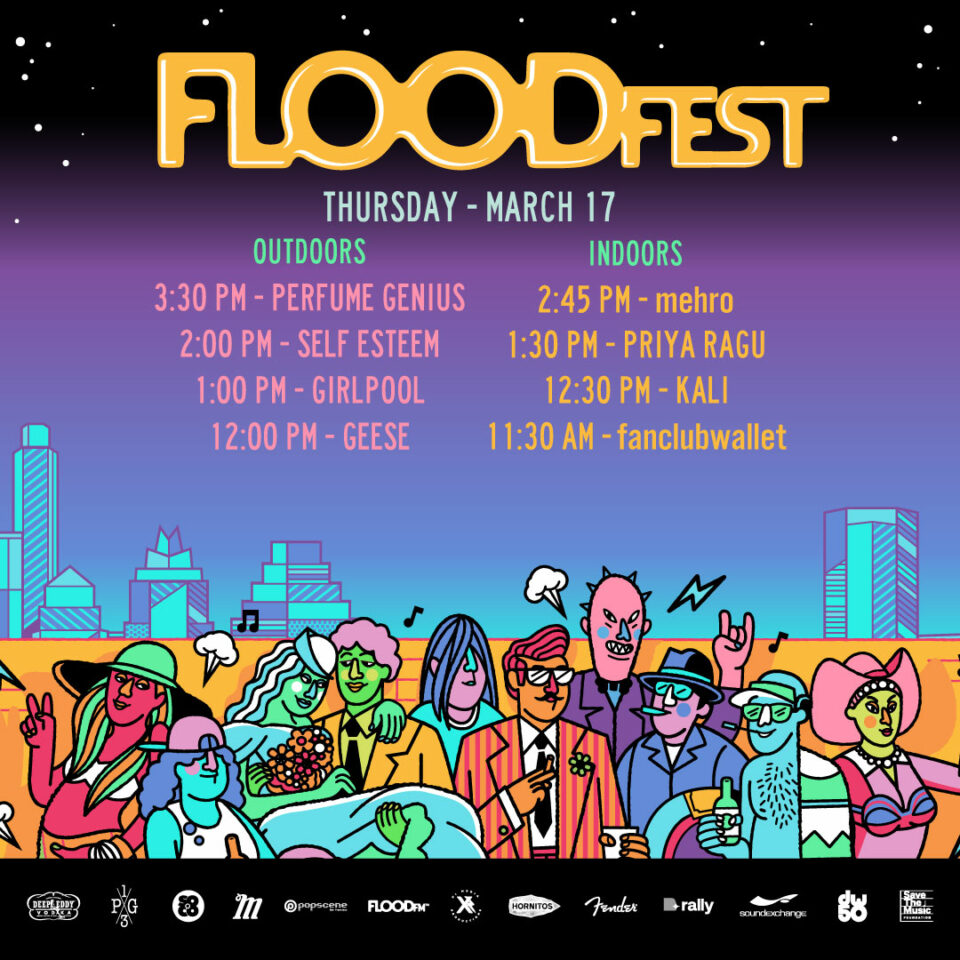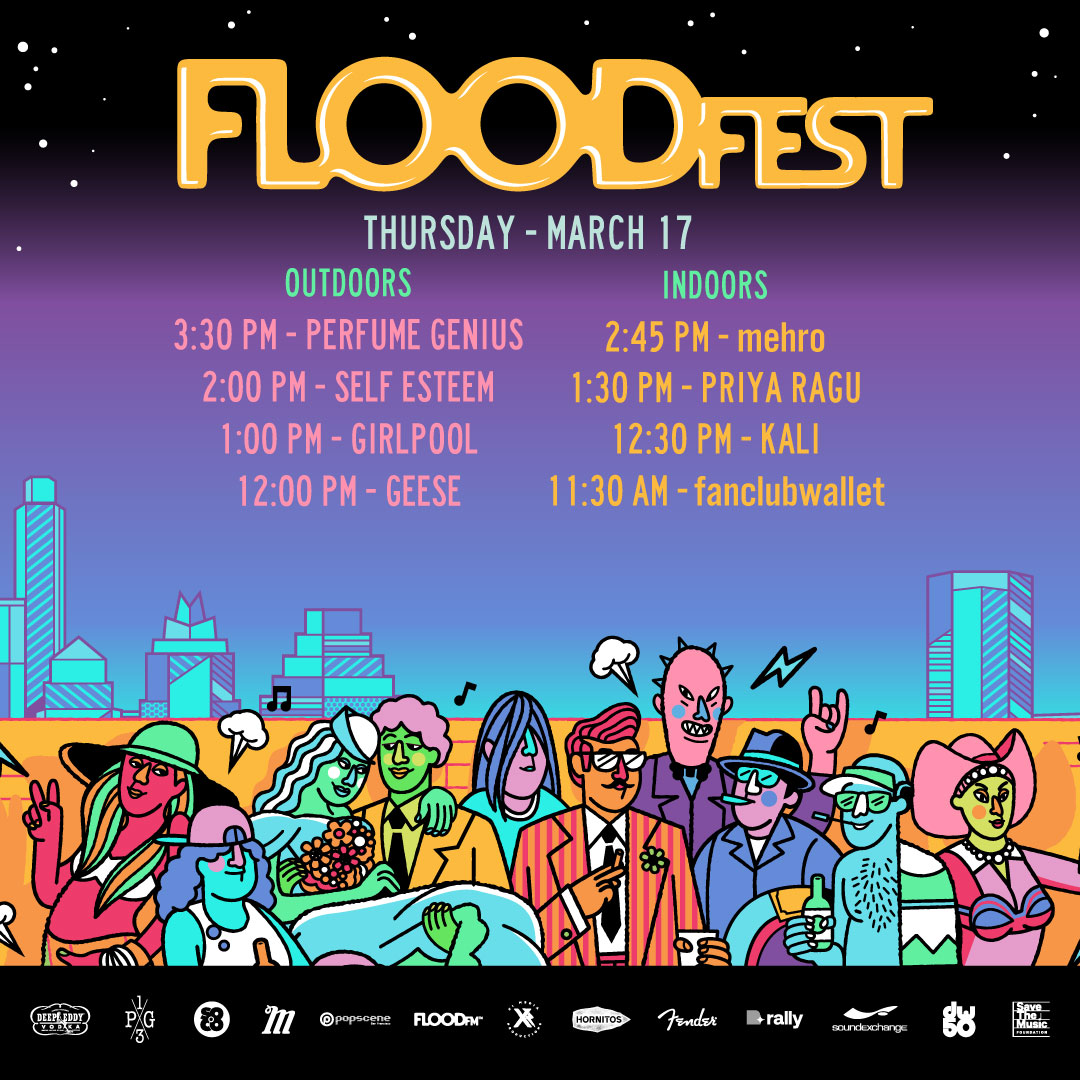 FULL SCHEDULE BELOW:
Wednesday, March 16
Outdoors
4:30 p.m. — Pussy Riot
3:00 p.m. — Petey
2:00 p.m. — Horsegirl
1:00 p.m. — Cuffed Up
12:00 p.m. — Just Mustard
Indoors
3:45 p.m. — Kristin Hersh
2:30 p.m. — bbymutha
1:30 p.m. — Haru Nemuri
12:30 p.m. — Ceramic Animal
11:30 a.m. — Blessing
Thursday, March 17
Outdoors
3:30 p.m. — Perfume Genius
2:00 p.m. — Self Esteem
1:00 p.m. — Girlpool
12:00 p.m. — Geese
Indoors
2:45 p.m. — mehro
1:30 p.m. — Priya Ragu
12:30 p.m. — KALI
11:30 a.m. — fanclubwallet