This article appears in FLOOD 12: The Los Angeles Issue. You can purchase this special 232-page print edition celebrating the people, places, music and art of LA here.
To consider The Doors—their slithering cabaret, their Dionysian blues, their soft, sensual psychedelia—is to contend with Jim Morrison's poetry of abandon, a holy and licentious lyricism steered (or at least unmoored) by a lizard-y baritone croon, on a crystal ship with a sea, its sands, and a starry sky in its sights. That such skies were those of Los Angeles circa Summer 1965 (when Morrison met keyboardist Ray Manzarek by chance on Venice Beach) to March 1971 (The Doors' studio workshop being Morrison's last LA stop before heading to Paris and imminent death) is the key to Robby Krieger, John Densmore, Manzarek, and Morrison's sound. Los Angeles is the fifth member of The Doors, the mother it wants to fuck and the snake it wants to caress. And The Doors are to Los Angeles what Joni Mitchell is to Laurel Canyon, what Jefferson Airplane is to San Francisco, and what The Beach Boys are to Hawthorne.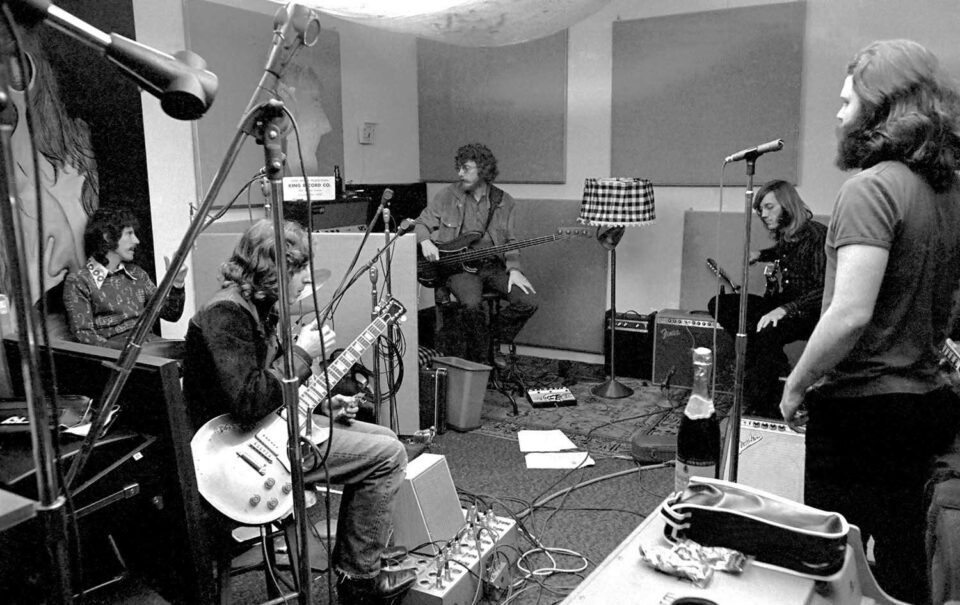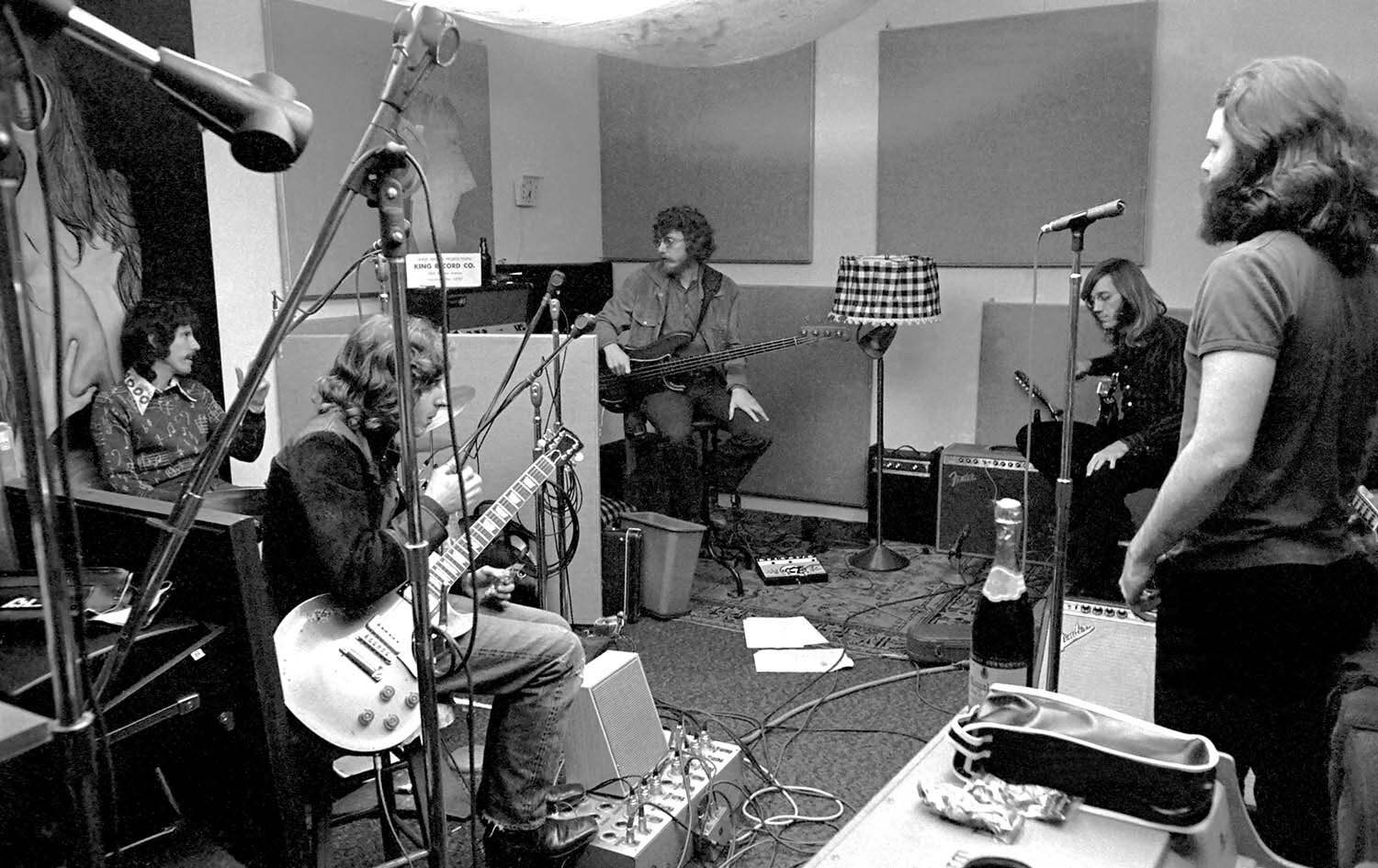 After the summer 2021 publication of The Collected Works of Jim Morrison: Poetry, Journals, Transcripts, and Lyrics, which included revelations from Morrison's final Paris journal, the shooting script from his never-released film HWY, and unpublished lyrics in Morrison's hand, this winter is a Doors (soft) parade. Along with first-time, worldwide live screenings of The Doors: Live at The Bowl '68 Special Edition in November (digital and Blu-ray iterations will follow) and the publication of guitarist and songwriter Robby Krieger's autobiography, Set the Night on Fire: Living, Dying, and Playing Guitar with The Doors, Rhino Records has continued its Doors catalog revival with an expanded version of their last album as a quartet, 1971's L.A. Woman, with all the rarity-driven bells and whistles.
"July 5, 1968 is a long time ago," says Krieger of the Hollywood Bowl show featured in the live film, an evening beloved and renowned for being one of the band's finest performances, and a true measure of The Doors' might. "One reason for its so-called fame, though, is because it was the only time that we actually bothered to film a whole concert—complete with sound trucks, 16 tracks, lighting rigs, and four cameras going. For some stupid reason, we never thought to do that before or after."
"For Jim, the West Coast was it. You couldn't go any farther, literally and figuratively. Everything about that city he adored and made his own—everything he sings about in the songs, the freeways of 'L.A. Woman'…he likened it to a girl, which I thought was pretty wise and wonderful."
Krieger goes on to say that on that humid Los Angeles night at the Bowl, Morrison sounded rich and powerful, particularly on burgeoning classics such as "The WASP (Texas Radio and the Big Beat)," "Hello, I Love You," and the always-dramatic "The End." "But he wasn't in a good place that night…he was in one of his moods," says Krieger of the mercurial Doors front man. "He kept telling the guys who filmed it, 'Make it dark, make it real dark in front of the stage,' says Krieger, impersonating Morrison's spoken growl, a voice so different from his seductive croon. "The film crew was freaking out."
L.A. Woman, a rawer and more incendiary Doors album than any since their eponymous debut, is recalled fondly by Krieger, not only because of the album's brutal, bluesy beauty, but because it signaled a way into a next Doors record. "Except for that first album, L.A. Woman was the most fun that we had recording," says the guitarist. "Part of that is because we produced it ourselves, and Paul Rothchild [their longtime producer who'd over-orchestrated 1969's The Soft Parade] wasn't involved—not that Paul couldn't be fun. It was just us, in our own time, in our own rehearsal place, which was right on the corner of La Cienega and Santa Monica Boulevards."
Krieger begins to paint a picture of Morrison during the album sessions, loose in Los Angeles, the wastrel on the prowl, the substance-imbibing playboy staying where he lays. "Jim was staying in this cheap motel right across the street from the rehearsal space. He never really had a house or an apartment. He'd bounce from canyon to canyon, doing what he did, sleeping at girls' houses. Then again, being in that motel meant that he could be near the studio, and he could go in there anytime he wanted, even if we weren't there, and listen to the playbacks. He was really into it."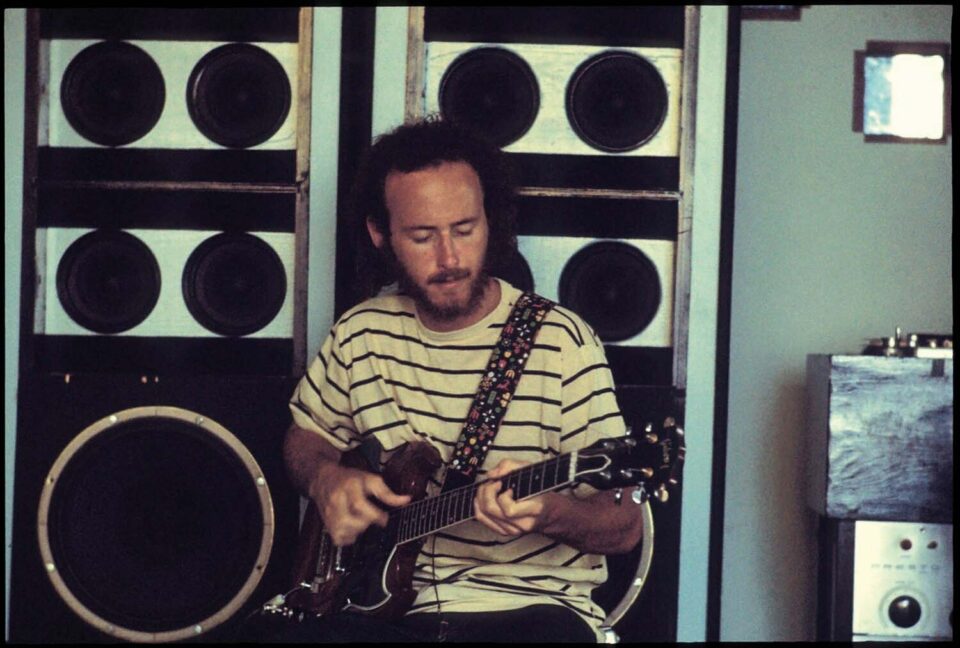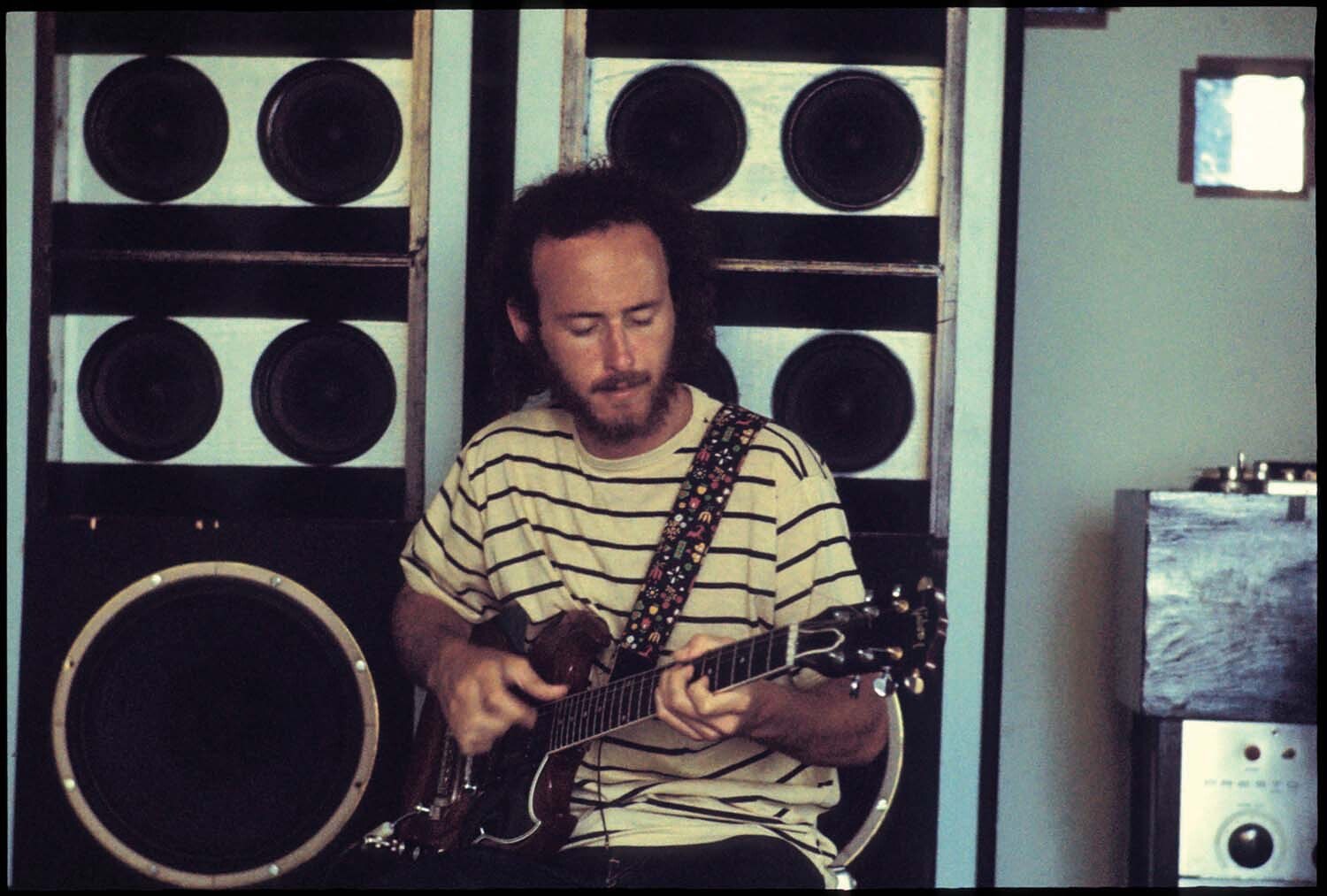 There was an allure to The Doors' shadowy Californian mood—the menace, majesty, and myth of Morrison's "fantastic LA" utilized to portray all levels of national, cultural, and political disruption. The quartet (Morrison in particular) created their own City of Angels, one as singular and signature as author Nathaniel West's in The Day of the Locust, or Roman Polanski and Robert Towne's in Chinatown. In Morrison's Los Angeles, sun gods and night shade work in tandem for a magical reality far removed from his era's psychedelia.
"I always loved LA. I knew it inside and out. It always had everything that anyone could want or wish for—the beach, the mountains. It was cooler than San Francisco back in the day, because San Francisco tried too hard."
"Jim loved Los Angeles," says Krieger. "He was a Navy brat, so he didn't really come from anywhere. Instead, he and his family moved around and landed in many states. For him, the West Coast was it. You couldn't go any farther, literally and figuratively. Everything about that city he adored and made his own—everything he sings about in the songs, the freeways of 'L.A. Woman'…he likened it to a girl, which I thought was pretty wise and wonderful. Those words came to him during one of our jams. Most of the words he sang he just made up on the spot." Drummer John Densmore says something similar in the documentary Mr. Mojo Risin': The Story of L.A. Woman, opining that "the metaphor for the city as a woman is brilliant: cops in cars, never saw a woman so alone—great stuff. It's metaphoric, the physicality of the town and thinking of her and how we need to take care of her."
Who that possibly actualized woman could have been remains debatable: was it Jim's longtime girlfriend, Pamela Courson? Or one of his muses, like Diane Gardner—or some other woman entirely? Or was it, like Krieger and Densmore hint, a metaphorical fantasy?
As the freshly rediscovered demo version of L.A. Woman's title track plays on its new, 50th anniversary release, you can hear Morrison at work. The funky guitar tangle, married to Manzarek's electric piano blues, is an open road onto which Morrison lolls, howls, and improvises.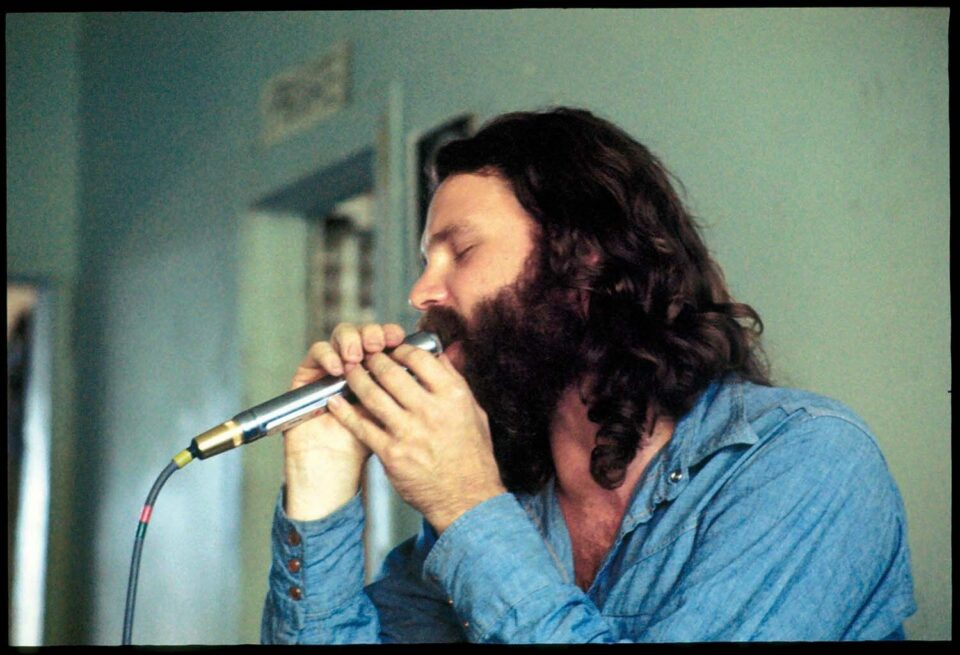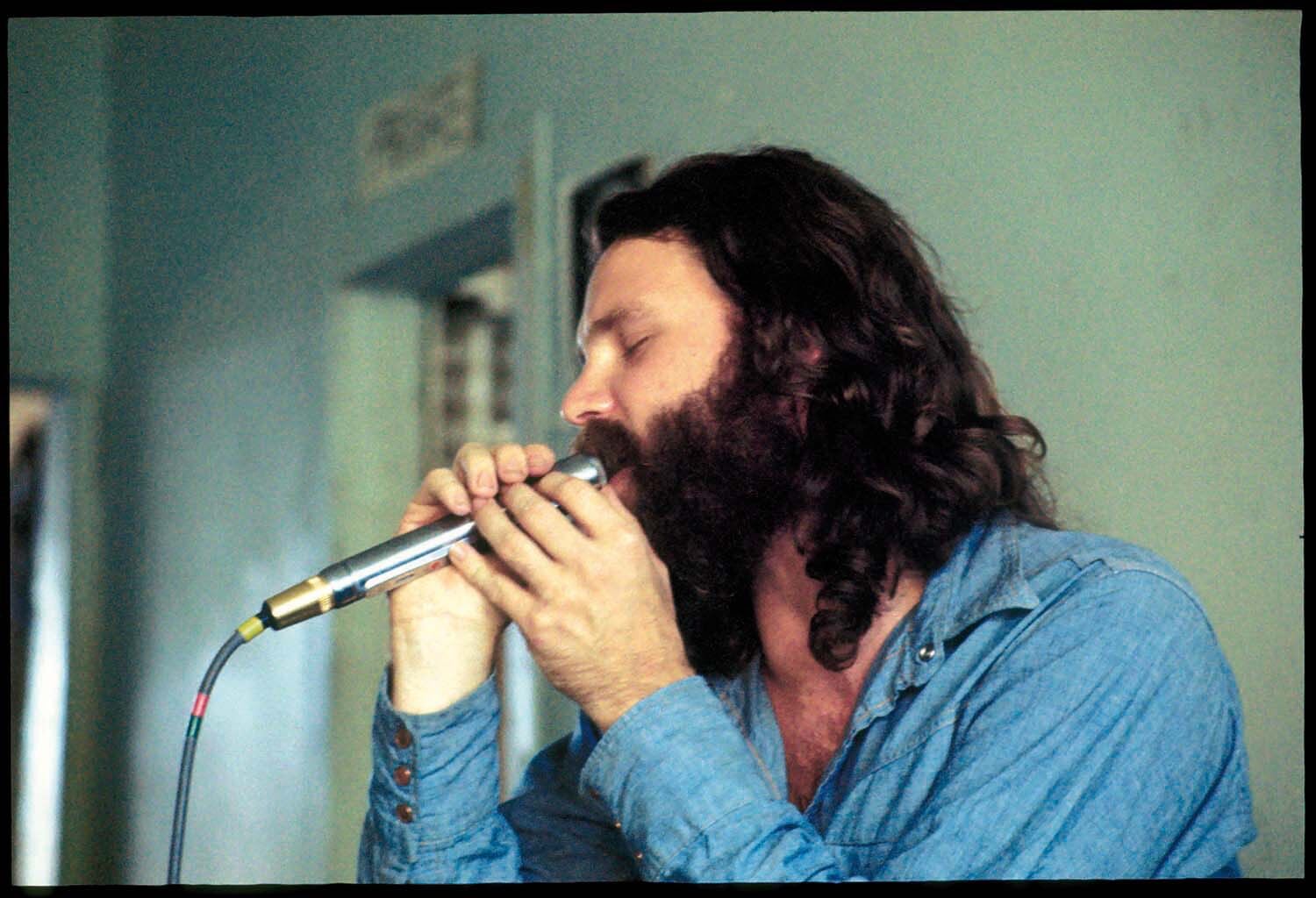 Manzarek told Uncut Magazine in 2011 that "L.A. Woman" was a song about driving madly down the freeway, "Either heading into LA or going out on the 405 up to San Francisco. You're a beatnik on the road, like Kerouac and Neal Cassady, barreling down the freeway as fast as you can go." Manzarek also told LA Weekly that the song is a full-blown film noir, complete with "motels, money, murder, madness… They fall hard and fast, blood splashing everywhere. Then they shoulder the gun and get the fuck out of there. That's 'L.A. Woman.'"
As for the soft-spoken Krieger, a man not given over to hyperbole but rather cool cinematic pragmatism in his memoir, the guitarist was Los Angeles born-and-bred to start, and has his own warm feelings about his home. "I always loved LA," says Krieger. "I knew it inside and out. It always had everything that anyone could want or wish for—the beach, the mountains. It was cooler than San Francisco back in the day, because San Francisco tried too hard. Berkeley, too. Los Angeles was the new frontier when The Doors and Jim Morrison made its way. We just made it up as we went along." FL