We're one week away from our return to SXSW for the 6th annual FLOODfest at the Mohawk in Austin. Today we're excited to announce that Russian art collective Pussy Riot has been added to the lineup, headlining the March 16 day party next Wednesday. Revered Chattanooga, Tennessee rapper and vocalist bbymutha has also been added to the festivities.
It's been a busy time for Pussy Riot founder Nadya Tolokonnikova. UkraineDAO, an initiative she co-founded to raise funds for Ukrainian civilians suffering from the war initiated by Putin, has raised over $7 million dollars through the sale of an NFT of Ukraine's blue and yellow flag. For more information on UkraineDAO or to donate, visit here.
"We purposefully avoided adding our own art to this release; in a way it's our strong conceptual artistic statement," said Tolokonnikova, who is among Russian President Vladimir Putin's most outspoken critics. "People can have different aesthetics, but it's not about what color we prefer, it's about uniting to save lives."
Yesterday, she also revealed the single single, "Laugh It Off" from her forthcoming project executive produced by Tove Lo.
The full daily line-ups for each day are also being revealed, with Perfume Genius headlining Thursday's event. Check out the full schedule and RSVP below.
This event is 21+. FLOODfest's shows are free to enter with an RSVP or with a valid SXSW music badge. Doors open at 11:00 each day. Admission will be first come first serve based on capacity.
The Mohawk is located at 912 Red River St, Austin, TX 78701.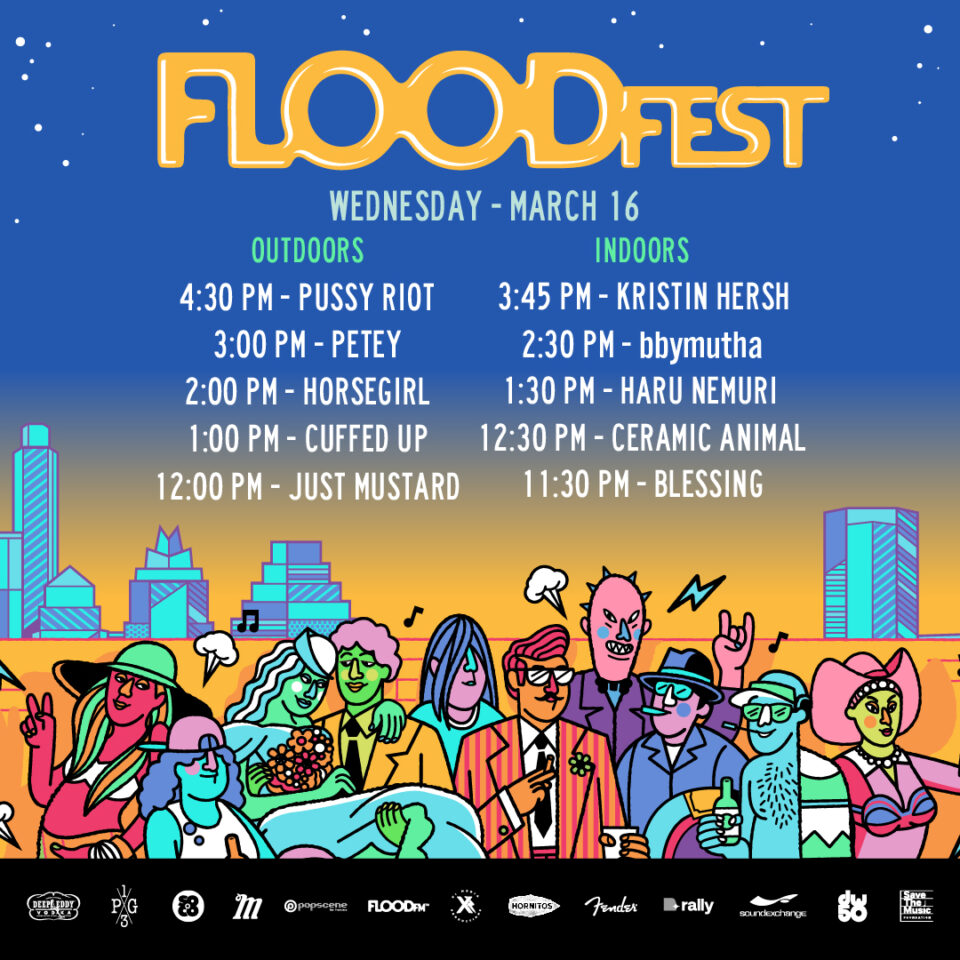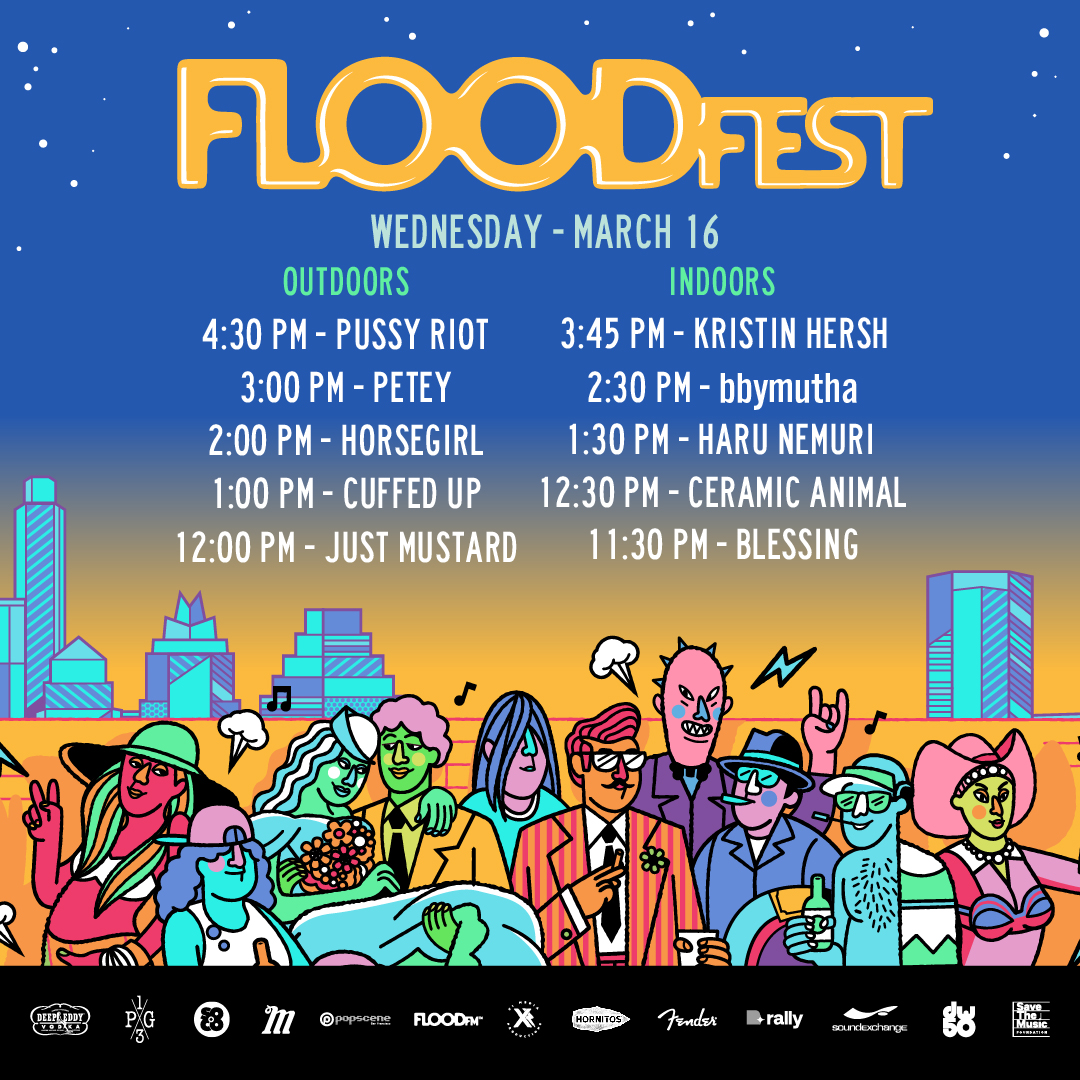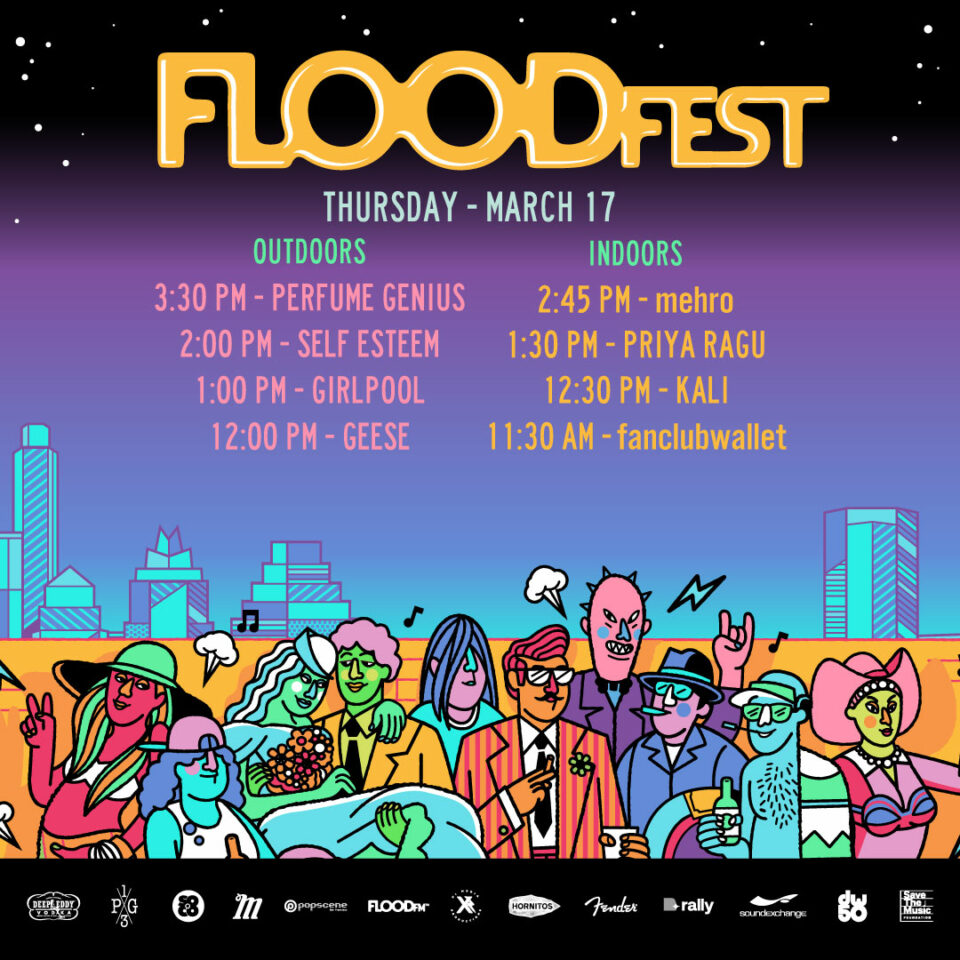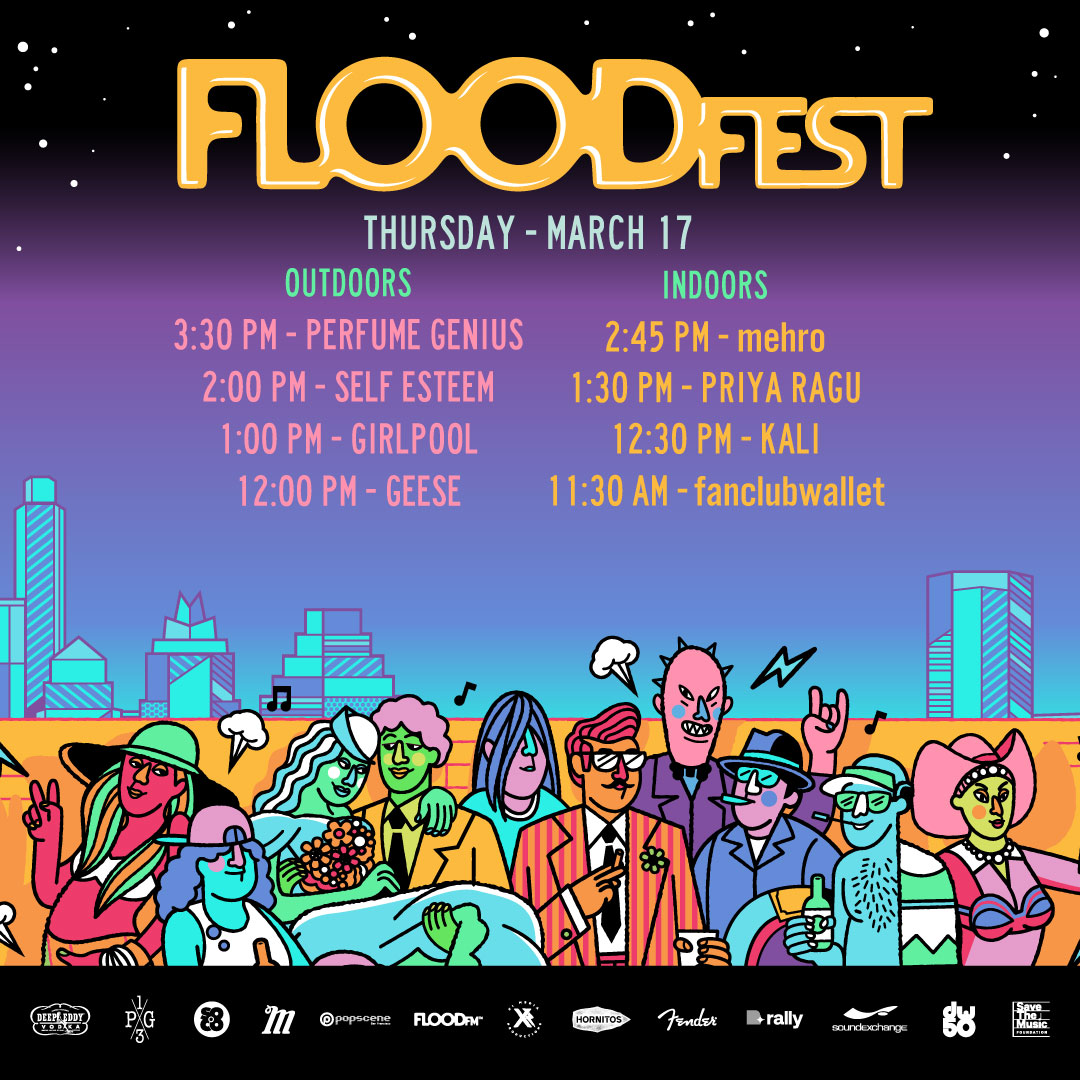 Full schedule below:
Wednesday, March 16
Outdoors
4:30 p.m. — Pussy Riot
3:00 p.m. — Petey
2:00 p.m. — Horsegirl
1:00 p.m. — Cuffed Up
12:00 p.m. — Just Mustard
Indoors
3:45 p.m. — Kristin Hersh
2:30 p.m. — bbymutha
1:30 p.m. — Haru Nemuri
12:30 p.m. — Ceramic Animal
11:30 a.m. — Blessing
Thursday, March 17
Outdoors
3:30 p.m. — Perfume Genius
2:00 p.m. — Self Esteem
1:00 p.m. — Girlpool
12:00 p.m. — Geese
Indoors
2:45 p.m. — mehro
1:30 p.m. — Priya Ragu
12:30 p.m. — KALI
11:30 a.m. — fanclubwallet