This article appears in FLOOD 12: The Los Angeles Issue. You can purchase this special 232-page print edition celebrating the people, places, music and art of LA here.
Austin Millz has a thing for cliffs and other high places. You'll often see him up on balconies and rooftops, plugged into a laptop and MPC beatmaker for a spontaneous performance that weaves pop, house, soul, and electro into his infectious "Millz Bounce" sound. It's this unique blend that fuels his most recent instrumental, the single "What's Next" recorded alongside rising New Orleans rapper Pell.
The producer/DJ has done this around the world, maybe most spectacularly atop Table Mountain (elevation 3,558 feet) in Cape Town, South Africa, where he flipped "Circle of Life" from The Lion King into a stuttering remix in a setting as epic as the film. There, above the clouds, Millz bounced behind his computer, chopping steel drum sounds along with the original Zulu vocal. "I don't want to be the producer just making beats in his bedroom or in a studio," Millz explains. "The rooftop gives it a different feel. It gives it a different flavor that you can't do in a studio."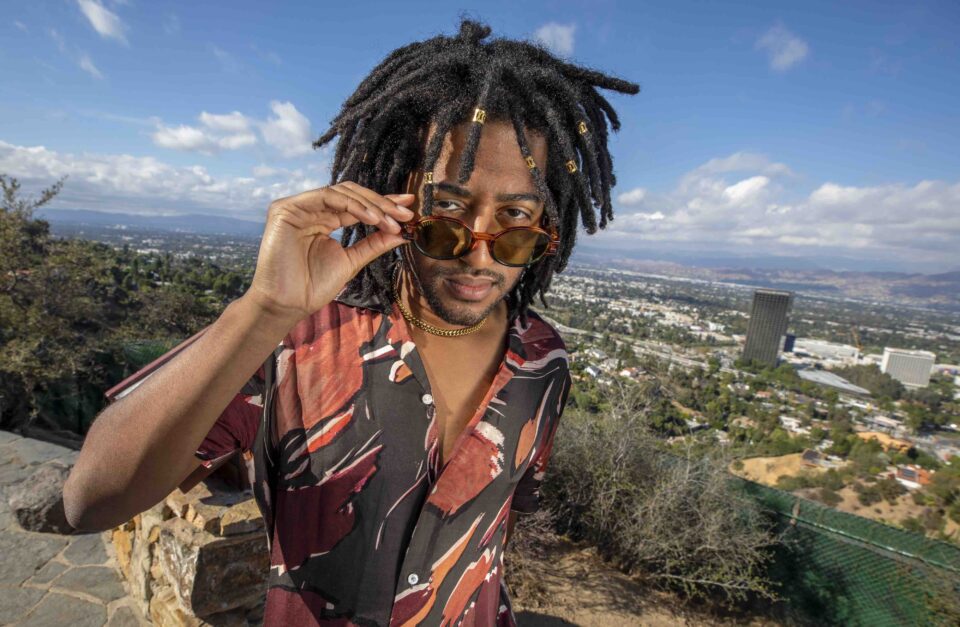 It was no surprise then that Millz, relocated to Los Angeles three years ago from New York City, chose a cliff along Mulholland Drive to talk about his perfect day in LA. For him, the Universal City Overlook above the San Fernando Valley is a favorite spot to take in the landscape, chill out, and create. Stretched out to the horizon are the Santa Susana Mountains, a bit of the LA River, plus endless suburbs and movie studios. To the right, Hogwarts Castle towers above Universal Studios. "Universal City Overlook stood out to me because I get to see the whole city," says Millz, in dreads and sunglasses, standing beneath a blue sky and occasional storm clouds. "It's just a beautiful feeling—it's breathtaking."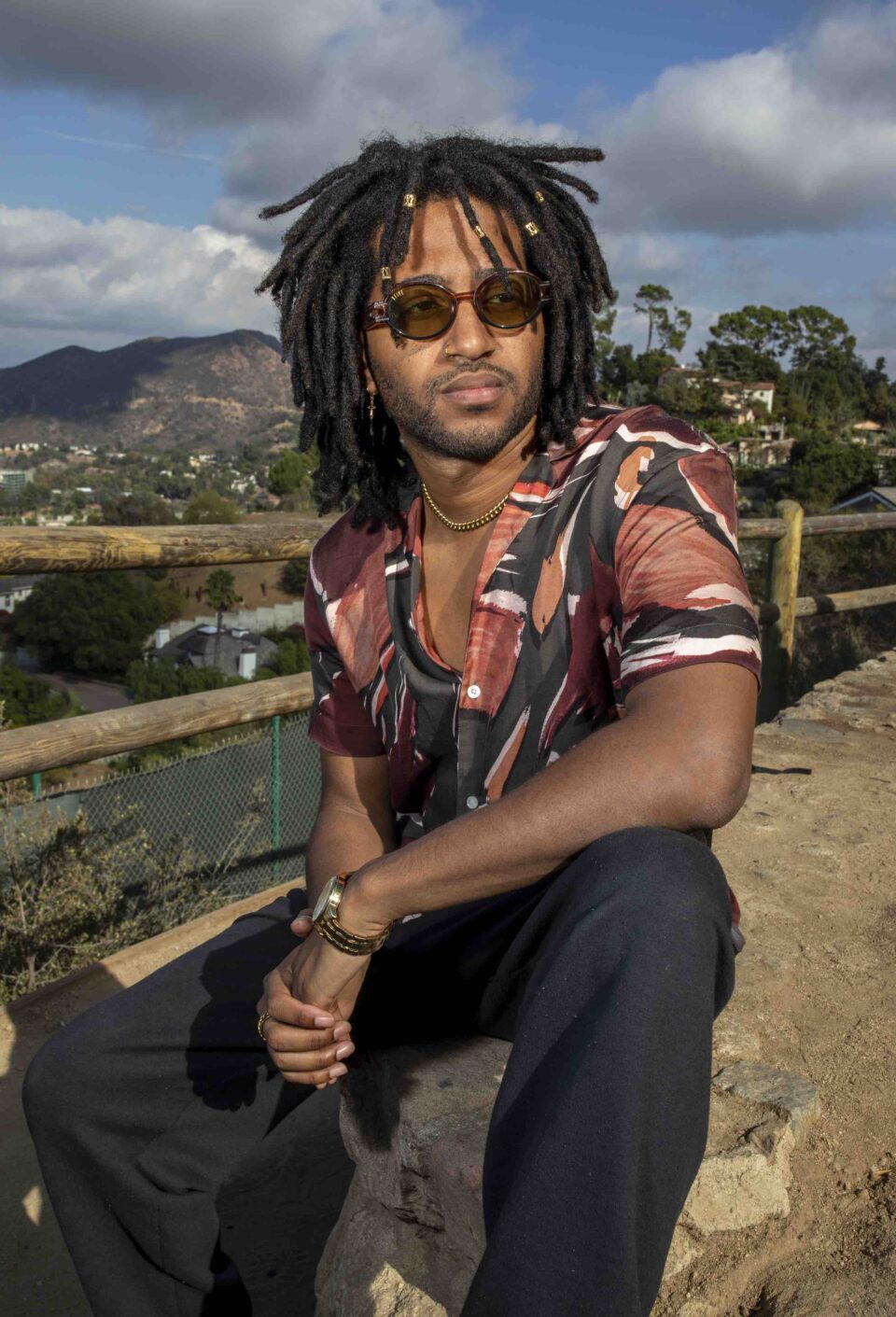 "The rooftop gives it a different feel. It gives it a different flavor that you can't do in a studio."
His perfect days are full, starting at 8 or 9 a.m. when he goes out to grab a vanilla iced latte (with caramel drizzle and oat milk) at a local coffee spot. "That gets my day going," he says, the caffeine jolt powering him through a couple of hours of emails and phone meetings. Then he sets the phone to airplane mode and gets to work cranking up beats and sounds.
While at work, Millz tends to skip breakfast and lunch, snacking on cashews, sandwiches, or protein shakes until the evening. For dinner, he often heads to Jones in West Hollywood for pasta. Near his place in North Hollywood, there's Angel's Tijuana Tacos, or Twin Castle (with its teriyaki-heavy menu) which he calls "a little gem." For a stir-fried dish of lomo saltado, his destination is Mario's Peruvian & Seafood on Melrose.
"There's a lot of different culture here in LA that I didn't experience in New York—just all different nationalities and different ethnicities, which is pretty cool."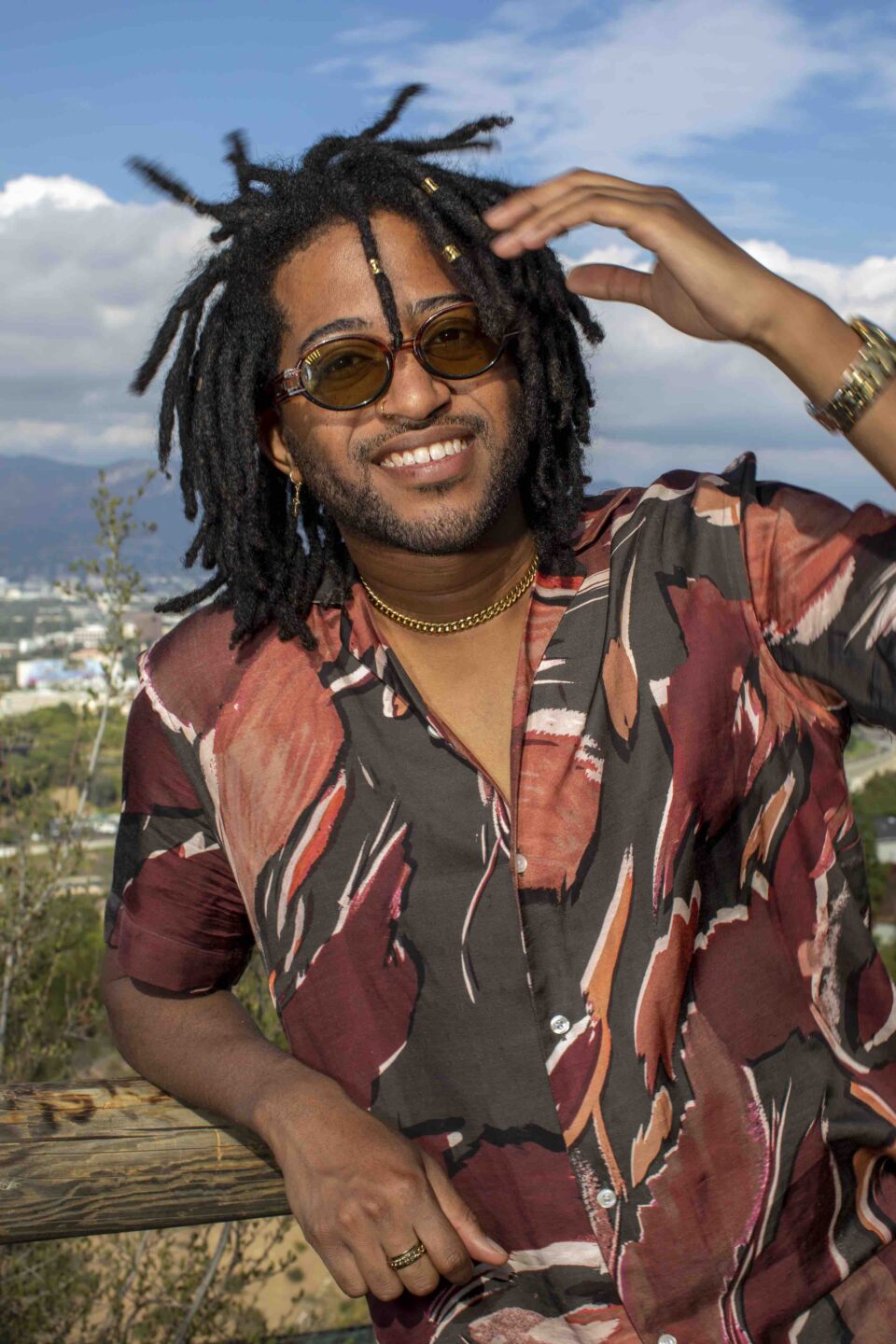 Pre-COVID, Millz would take in the nighttime atmosphere and DJ sounds at The Reserve in Downtown LA or Winston House in Venice Beach. Now he's more likely to just take a long drive along the Pacific Coast Highway. When he first got to LA, his shopping led him to The Grove mall, but he now likes hunting for unique items at thrift stores.
"There's a lot of different culture here in LA that I didn't experience in New York—just all different nationalities and different ethnicities, which is pretty cool," Millz says. "New York is very fast-paced and very hustle-oriented, very on-the-move. It's always a rush. LA has a go-getter attitude, but it's still a calmer vibe. It's very chill." FL