This article appears in FLOOD 12: The Los Angeles Issue. You can purchase this special 232-page print edition celebrating the people, places, music and art of LA here.
After first making a name for themselves with their debut album Lonesome Dreams in 2012, Lord Huron quickly established themselves as an esteemed staple in the Los Angeles music scene, headlining shows everywhere in town from Silverlake Lounge in their early years to the Hollywood Bowl in 2019. While their fanbase now extends around the world, the influence of Los Angeles rings heavily throughout their evocative folk, rock and pop sounds, from LA's '50s Western Swing boom to the cinematic aura of Hollywood's noir heyday.
Naturally, as we were planning FLOOD's special LA Issue, we knew we wanted to feature Lord Huron in a unique way. We asked the band's singer and guitarist Ben Schneider—who's also an accomplished visual artist—if he would be down to contribute to the issue. "Here's an idea I've got going for this," he responded, along with his guide to some of LA's unappreciated wonders. Check out his unique panoramic day in LA below, and catch Lord Huron throughout North America as they continue their Long Lost tour this summer. — Randy Bookasta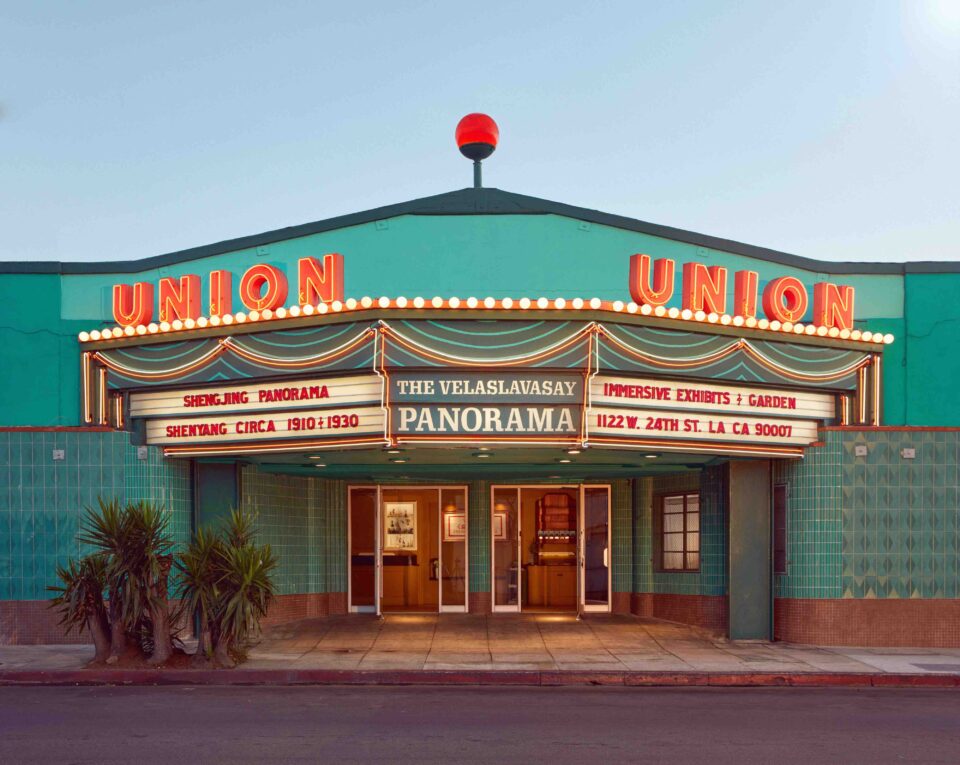 First Stop: The Velaslavasay Panorama
There are plenty of famous museums and exhibits in LA, but the great thing about this big, enigmatic galaxy of a city is the bounty of lesser-known points of interest waiting out there in the vastness.
Take the Velaslavasay Panorama in South LA. Housed in the old Union Theatre on 24th Street, it's a stone's throw from USC and not too far from our studio, Whispering Pines. I did a visual art show here back in 2009, just before starting Lord Huron. The place is run by some great people.
So what goes on at the Velaslavasay? Well, in the words of their website, it's an "exhibition hall, theatre, and garden dedicated to the production and presentation of unusual visual experiences, including those of the 360-degree variety and linear moving panoramas." Sounds good to me.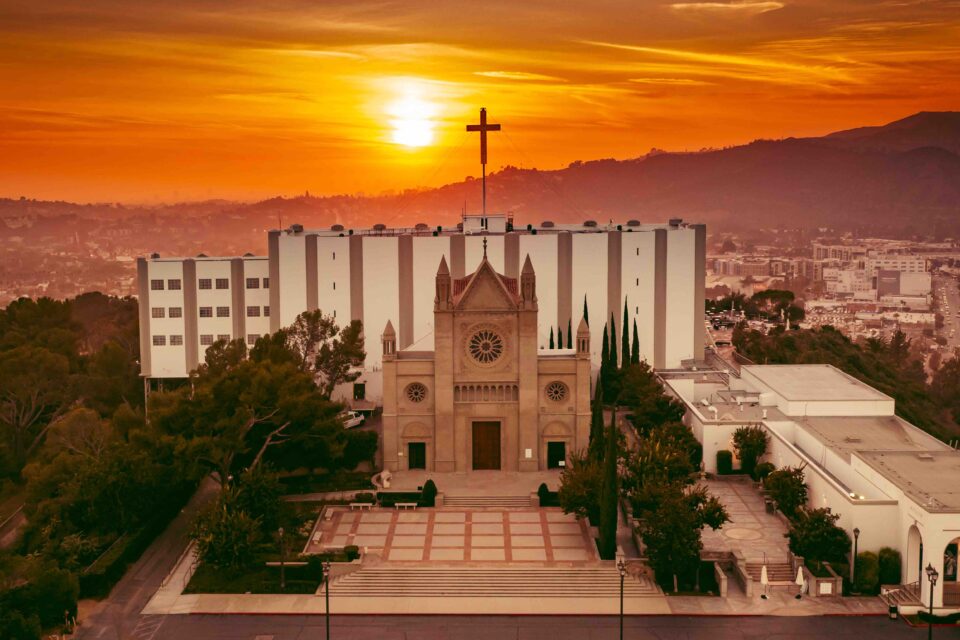 Second Stop: Forest Lawn Cemetery
Speaking of underappreciated panoramas…
From the Velaslavasay, cruise up to Glendale and the famous Forest Lawn Cemetery. Most people come here to see the resting places of the stars, including Clark Gable, Walt Disney, and Jean Harlow. But there's also an art museum up at the top and a building next to it with the intense name "the Hall of Crucifixion-Resurrection." This huge building was constructed to house a single work of art: an enormous panoramic painting called The Crucifixion by Polish artist Jan Styka.
Even if religious art isn't your bag, at 195 feet long you can't help but marvel at the sheer size of this baby and the building that houses it. It's so big that after its unveiling at the Louisiana Purchase Exhibition in 1904, it sat wrapped around a telephone pole in storage for many years because there was nowhere to display it. They custom built this place in 1951 and it's lived here ever since.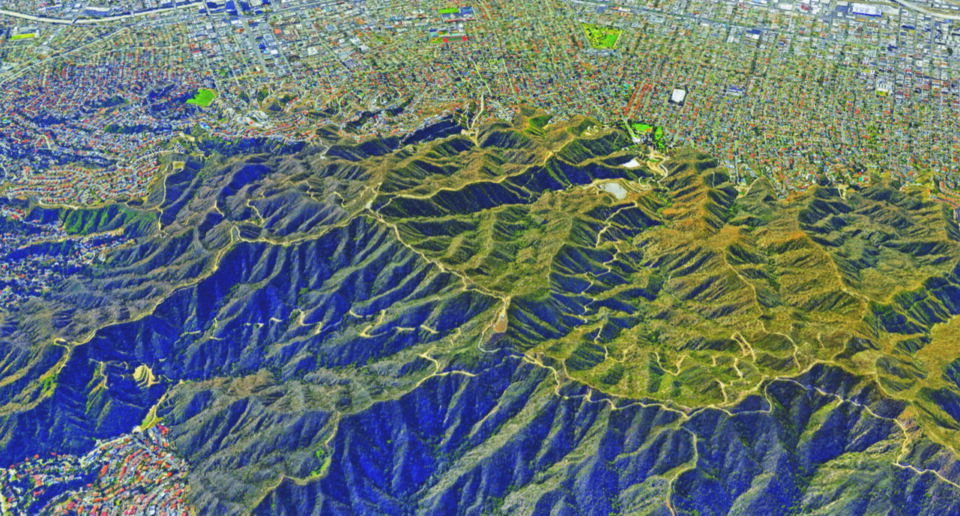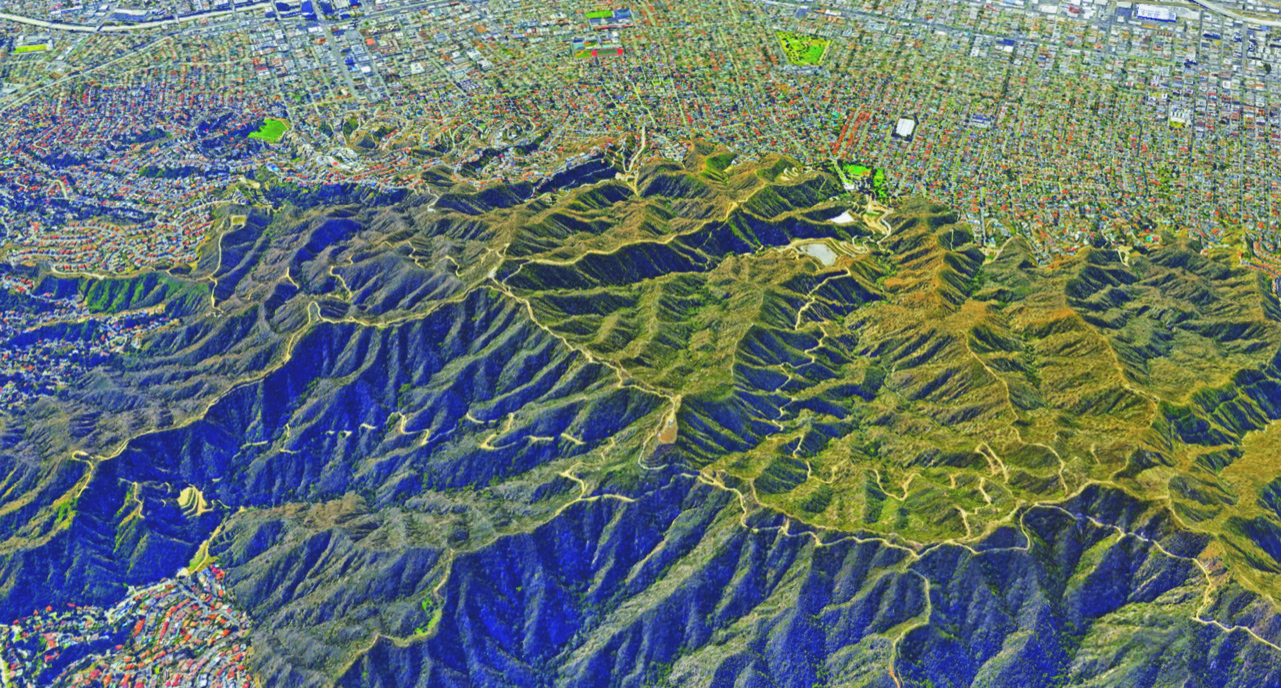 Third Stop: Tongva Peak
Museums are good fun, but hey, it's a nice day. Maybe we oughta do something outside, stretch the ol' gams.
Head a little ways north to the Verdugo Mountains and hike up to Tongva Peak via the Beaudry Fire Road or the Las Flores Motorway. It's a five- to six-mile loop, depending which way you go up, so plan for a couple of hours at least. The walk is nice, but the treasure's at the top: a beautiful 360-degree panoramic view. To the north and east you can see the Crescenta Valley and the San Gabriel Mountains. To the south and west you'll see Downtown Los Angeles, the sprawling San Fernando Valley, and, on a clear day, the distant ocean. A photo taken from this spot was used in the gatefold of our 2018 album Vide Noir.
Get here in time to watch the sun go down and the lights come on.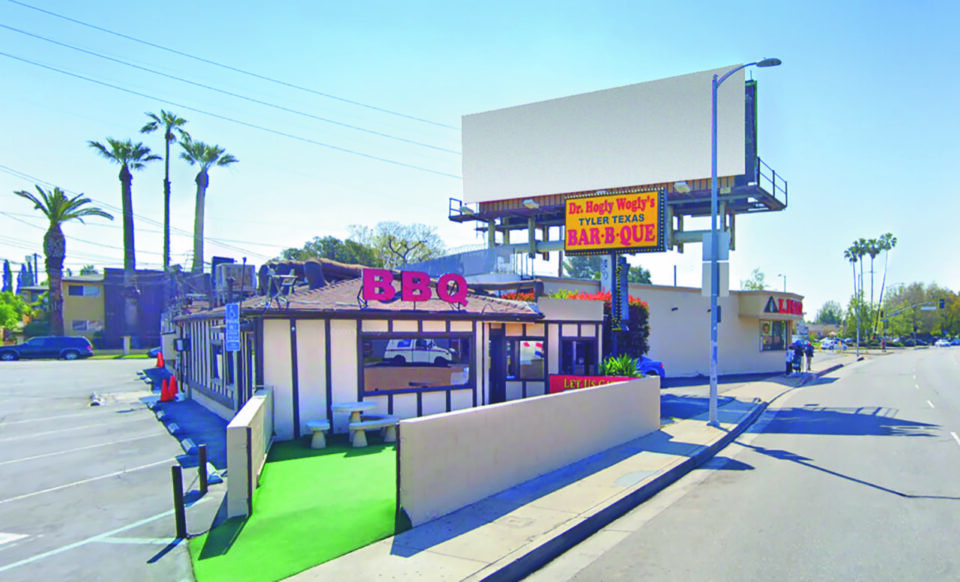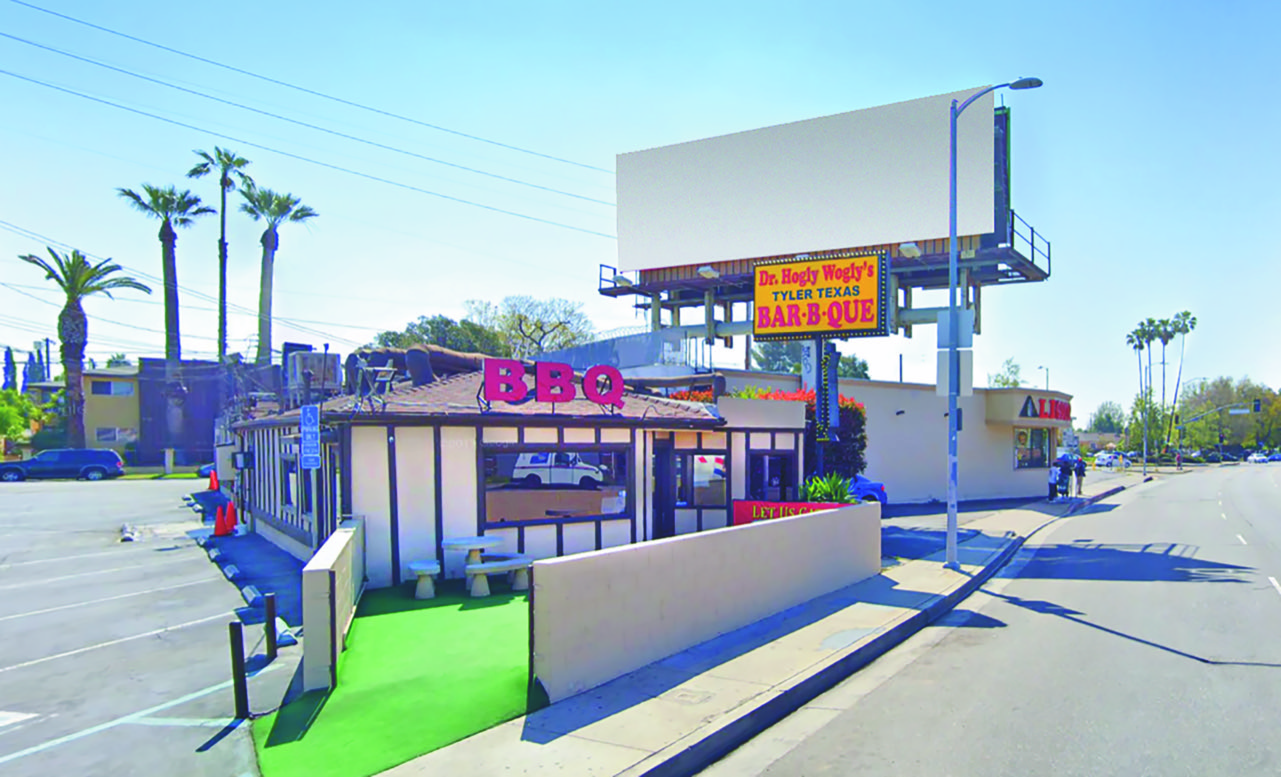 Fourth Stop: Panorama City
By now, if you're like me, the grid of lights stretching out into the night will be calling you down from the mountain and into the Valley's embrace. And surely you'll be coming down hungry. So before you go too deep, stop off in Panorama City, find yourself a dining establishment, and lay down a base. Dr. Hogly Wogly's Tyler Texas BBQ could do. It's been operating since 1969. I never laid eyes on the Doc himself, but the folks I have met here were very welcoming.
Thus ends our panoramic day. The rest is up to you. Out here in the Valley, anything can happen. FL